Category: Psychic Powers Views: 2831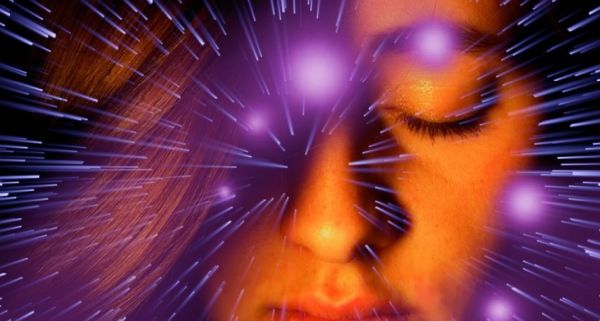 Now there may be times when you will experience something that has sometimes been referred to as Psychic Attack. The symptoms might be that your hands might shake, that even your teeth might chatter and yet it's not cold nor will it feel cold though you might have a sense of a coldness present.
This is what's going on. This is only in extremely rare cases some kind of spirit phenomena. Vastly more often you will be dealing with hate and anger projected or left, most likely unintentionally in the case of left, by human beings.
Perhaps there was some violent outburst in the space you find yourself in but in the case of Channels you see, where you are either reaching out to receive information or you are expanding yourself and thus becoming a bit more vulnerable which is a factor built in for channeling because reception is reception, then you might pick up on that at some point.
If and when that happens, and it probably won't happen for most of you, immediately break the contact whatever you are doing even if you are channeling something benevolent and loving. It means that something else has been touched either by you unintentionally or something has strayed into your energy field. If that happens you must break the contact, as I say even if you are channeling someone benevolent - even if it is someone you have channeled before. Don't assume it's from them. Most likely it's not though it's not impossible.
So, after you break the contact immediately request clearing using clearing processes that I will simplify here for you. If you can, be sitting down or laying down - whatever position you were in when you were channeling or doing your channeling practice.
After you calm down a bit and can speak - but if it is too strong immediately say as best you can, "I am asking that gold light beings and light beings who are compatible with the gold light or compatible with gold light beings or both come now and clear me of any energies or entities or other harmful influences that are causing this great discomfort I know as psychic attack…" (pause after saying psychic attack) "…and to do so now for me in the most benevolent way."
Then lie back and wait until that happens or relax in the chair. If you can think as little as possible or hold an image of white light or gold light, either one, whichever is more comfortable and easily done for you. If you find yourself thinking, don't give yourself a hard time, just stop and try to do that imaging with the light. It will help in the process of clearing.
I'll say more about these things in time but I just wanted to bring that up today because someone has asked this question and I felt it was relevant and important. The chances of this happening to you are extremely remote but if it does happen you will have this knowledge to know what I recommend that you do.
Goodlife.
ROBERT SHAPIRO
Greetings. I am a Mystical Man and I have extensive training in the shamanic and in interacting with energies and with life forms from the tiniest molecular to the largest beings even beyond our planet. It is possible with training, to interact with life forms in all ways that are benevolent. The key is keeping it benevolent for all beings, without exception.
I've been a Professional Trance Channel for over thirty years.
I've been published in magazines and journals. For example, Spirit Speaks, Sedona Journal Of Emergence, various newspaper articles and from time to time television programs. I have over thirty five books in print.
here
CrystalWind.ca is free to access and use.
Please donate a small gift of $11.11 or $22.22 or $33.33.
Thank you!
ॐ Namasté - Blessings!

© 2008-2020 crystalwind.ca. All rights reserved.
Who is Online Now
We have 1026 guests and no members online