Category: Psychic Powers Written by Alissa Monroe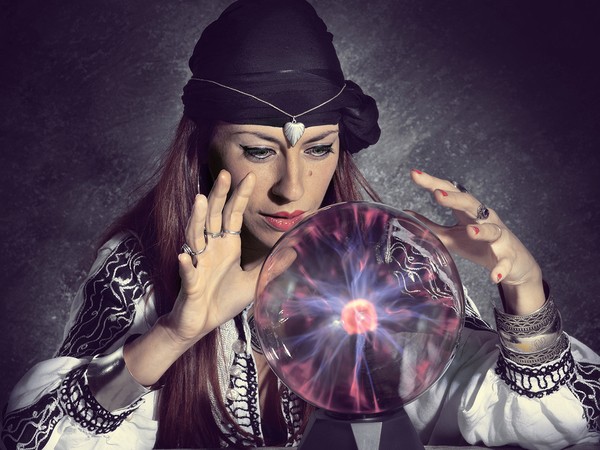 Are you thinking about working with a psychic in order to enhance your life and understanding? Do you want to be sure that you have contacted a legitimate psychic and are going to have a positive experience? If so, there are several things that you can do that will help ensure you have a fantastic session, no matter what kind of reading you opt for.
Find A Reliable Psychic
There are many folks who don't believe in psychic abilities because they have a poor experience in their past. Since you cannot stop the scams out there, you must make certain that you have investigated a spiritual advisor with a good reputation.
Friends and family are the fastest and easiest way to find recommendations. You can also ask co-workers, neighbors or others that you know who have been satisfied with previous psychic services. Local new age shops often have multiple connections and events such as classes where you can further investigate the local psychics.
You can also check out reviews and recommendations from some of the online psychic review websites that exist on the internet.
About Your Phone
If you are having an in-person session, make sure that you turn your ringer off during the session. Ideally before so that you can get your focus on the session.
Phone readings should be done in a private area with excellent reception. Set your phone so that other calls automatically go to voice mail, and turn off apps that make noise.
Know What You Want!
There are many different types of psychic readings and it is essential that you know what to look for in a psychic. Here are a few to consider:
Tarot card reading - A form of cartomancy, tarot card readings are very popular. By considering everything about the cards, the reader can perceive certain information regarding your energy blockages. Upon recognizing these things, it is possible to make positive changes that facilitate internal healing and growth.
Palmistry - Palm reading is a well-known form of psychic reading that can reveal certain aspects of the future. Not all palm readers utilize psychic abilities with their readings, so make certain you know before booking a psychic.
Mediums - These practitioners are able to connect with the spiritual side and can help you to find out more about a departed loved one.
Get In The Right Mindset
Make the most of your time and investment by showing up to your session prepared. If your mind is racing about other things, it will take more time for you to get involved in the session. At least a day before you should take a few moments to think about your goals for the psychic reading. Then, bring them to the forefront of your mind several times before your reading.
Let Go of Your Tension
When you arrive, take several deep breaths before entering the psychic reading session. Slow your mind and your heart rate. Feel the cleansing air filling your lungs, and toxicity leaving as you exhale.
If you are still feeling anxious, tell the psychic. In fact, it is a good idea either way to spend a few minutes together before diving in to the reading. This will improve the flow of energy between the two of you.
Ask Good Questions
Too often people go in for a reading and ask the psychic questions that don't lead the psychic into a deeper reading. Avoid any queries that can be answered with a "yes" or "no." Here are some ideas to help you:
What can I learn from this breakup?
How will I grow from this experience?
Utilize the 5 W's of who, what, where, when and why. Don't forget about "how," which can also provide useful insight for the two of you to explore.
Take Good Notes
During the session, take notes so that you can remember all of the important things. While you shouldn't stay so engrossed that you tune out everything else, this can be a powerful way to reinforce what is being presented. Additionally, the notes can be useful afterwards to help you process the session and confirm info from others.
You can have an excellent psychic experience that advances your life in ways you can't even see yet. Use these suggestions to ensure that you find a reputable psychic who can help you meet your goals!
Alissa Monroe
This article was submitted exclusively to CrystalWind.ca by Alissa Monroe.
© 2018 crystalwind.ca. All rights reserved.
---
CrystalWind.ca is free to access and use.
Please support us with a small gift of $11.11 or $22.22 or $33.33.
Spirit Animal Totem Of The Day!
Who is Online Now
We have 746 guests and no members online