Support crystalwind.ca with your donation and help spread spirituality and positivity.
Blessings!
Category: Gillian MacBeth-Louthan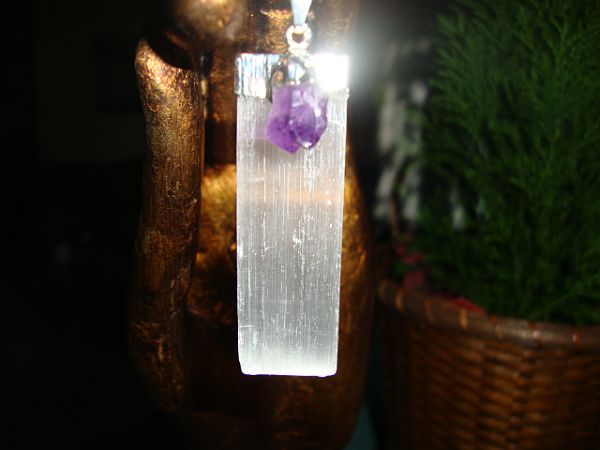 This powerful stone combo comes to give us exactly what we need at this intersection of time and light. The collective mind has surpassed its boundaries like a 100th monkey turned into rocky the flying squirrel. The virtual field, the cellular field, and the dream field, have merged into a place that cannot be ignored or undermined. Backwash from a mentally overloaded world pollutes the dream field to a point that eventually it will have a permanent tear in it.
Human beings need to dream, to rest fully from the never-ending vibrational onslaught of the world. To find a momentary place of peace even in the most horrific of circumstances has become a divine respite. Little by little this has become a world we no longer recognize. We are monitored 24/7 and our soul knows it. We all seek a place of peace, a place we can dream a better dream, a place we can feel at one with the creator even for a nanosecond. .
To be able to dream your future and then walk into it is a powerful gift. This stone combo automatically protects the energy field from outside negative energies. This is a sacred stone combination that can be used for spiritual communications of all sorts. It can bypass all the intersecting fields of manmade interference allowing one an open road of communication.
Within all of us lives the ability to walk between the worlds. An ancient knowing that we and the elements are really one. An ancient remembering that we exist in all levels of time simultaneity. Yet in that multidimensional existence there is also a deep heart connection to Source. Ancient DNA that is spliced with all possibilities lives within these dream-walkers, calling up what is yet to birthed. These natural beauties come to ask us to move into the dreamscape where we can experience advanced teachings via a dream gateway. The ancient energies of this stone combo allows entrance and exits via a dream portal. These dream-walkers are disguised as simple reflections of the mineral kingdom yet they hold within them a vast light that seeks to know you.
These stones embrace the elements of old calling the earth to them, clearing the conduits of your body mind and soul. They teach that all of creation is made of the same star stuff; we are mere mirror reflections of each other. They teach us how to rewrite our dream-time stories when fully awake. Let these powerful stones take you thru the white hole, into a place that defies explanation. The ancient energies of these stones allow us entrance and exit into the dream portal ands all its secrets.
Amethyst has always been a powerful dream stone. Put an amethyst under your pillow to bring about pleasant dreams, or rub it across your forehead to relieve a headache. Ancient Egyptians used amethyst to guard against guilty and fearful feelings. It has been worn as protection from self-deception, as well as a protection against the evil eye and negative interference. The amethyst has long been used to open the spiritual and psychic centers, making it a power stone. The amethyst is known as the Bishop's Stone and is still worn by Catholic Bishops today. It symbolizes piety, humility, sincerity, and spiritual wisdom. Amethysts also carry The Violet Flame. The violet flame transmutes negative energies. It is an aspect of God's light known as the flame of forgiveness. The Violet Flame is Spiritual Alchemy in action. Its purpose is to transform denser feelings, actions, deeds, karma, etc. into a higher vibrational frequency. The violet flame forgives as it frees, consumes as it transmutes, and sets you free into a place of holding a higher light.
Selenite is an ancient stone; it has an ethereal quality and inhabits the place between light and matter. Selenite can detach entities from the aura and prevent anything external from influencing the mind. It can be used for scrying the future or to view the past. Selenite clears confusion and a powerful stabilizer for erratic emotions. Selenite originally came from ancient oceans and seas it is a water element and works with the emotions. Selenite exists at the doorway between spirit and nature. It is the fiber holding these two worlds in communication with each other and is a receiver for information. It provides its owner with ability to reach these dimensional planes and communicate with spiritually evolved beings, Light-masters and teachers. Selenite vibrates at a very high frequency and brings Light into all things. It bends pure white light and can increase the frequency of physical matter. It is a bridge between the spiritual and physical.
As received by Gillian MacBeth-Louthan
The Quantum Awakening has been Serving the Global Light Community since 1986. This newsletter is Spirit Driven and has been in circulation since 1986. It reaches a core group of millions of dedicated Planetary LightWorkers. One to one, light to Light, it births itself into completion from that point forward. This newsletter is lovingly crafted by Spirit. Any imperfections in spelling and grammar only enhance its beauty and uniqueness.
CrystalWind.ca is free to use because of donations from people like you. Please help support us!
Blessings!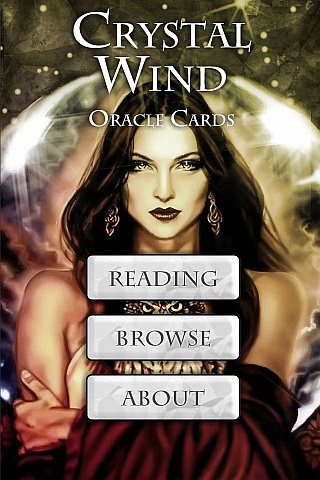 Cut Through The Illusions!
Available On

Spirit Animal Totem Of The Day!
Who is Online Now
We have 767 guests and no members online