Category: The Ascended Masters Written by Natalie Glasson Views: 617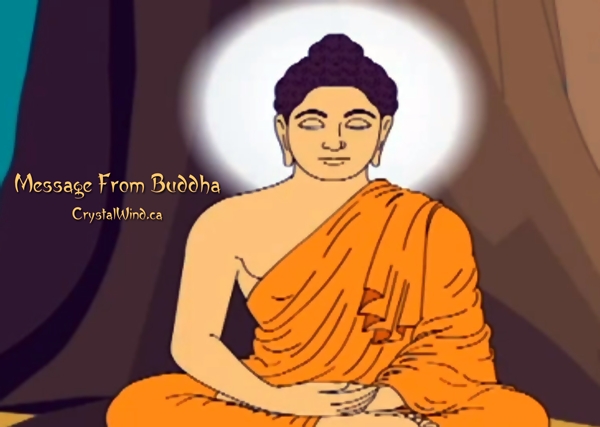 Awakening hidden cells of truth, wisdom, and knowingness in connection to your relationship with the Creator is the purpose of my mission, Lord Buddha, within the Ascension process and program. As Planetary Logos, it is my purpose to alert you to the vibrations within you waiting to unfold and blossom. My wish is to realign you with yourself as a divine essence, this can only be drawn from within you and can only take place within you. It is important to realise you are the holy temple through which the Creator emerges. The links, connections and inspiration you access and experience within your being are the most essential, powerful and important aspect of your reality. You could imagine yourself as a cell rebuilding itself with a blueprint or plan to follow to create divine perfection. You don't need to be rebuilt, you are already all that is the Creator, it is your awareness of this in the physical planes, the Earth, that needs to be activated or reformed.
You are a jewel already brilliant, realising the brilliance there is to unfold.
When you are unaware of your brilliance, you can often attract or create experiences or situations which are far from fulfilling, this is because you have yet to realise your inner brilliance. It is not something which can be achieved within the mind, it is an awakening and unfolding that takes place within, akin to a light bulb that gradually becomes brighter. To recognise your divine brilliance with your mind will only lead you to engage on a deeper level with the ego, resulting in false understandings and expressions. To engage truthfully with your inner divine brilliance there is a need to connect through your heart or higher heart chakra, or soul star chakra (above your head). In doing so, you will allow yourself to connect free from the influence of beliefs, emotional wounds and fears. Instead you will leave behind any influences from your experiences on the Earth and engage from a higher consciousness. This higher consciousness will result in a clearing within mind, body and emotions to view with ease and truth the essence of brilliance pulsating and vibrating within you.
It can often be that once you allow yourself to connect with your inner divine brilliance without engaging your mind, all that was created by you which hindered and blocked your full living on the Earth, dissolves. A peace and stillness are created within you which draws you deeper into your inner divine brilliance. You begin to recognise an inner guidance, an inner stillness and an inner vitality that seems to shine brightly into your surrounds with very little effort. It is the inner flow of delicious Creator qualities which becomes so hypnotic and empowering to follow. Thus, your inner divine brilliance emerges and more importantly you begin to recognise, sense, acknowledge and even understand your inner divine brilliance. It becomes a comforting, inspirational presence which you recognise as your truth.
When you begin to associate who you are and your presence on the Earth with the flowing inner divine brilliance of your being then you are anchoring life in its purest form and as its purest experiences, for yourself in your current embodiment. You become an anchor of life.
Life Is Not Always As You See It
With divine brilliance flowing from your being, your awareness unfolding to the presence of divine brilliance within you and recognition of yourself beyond ego as an expression of divine brilliance, so you anchor life at its purest. To offer an example of the insight I am sharing, imagine a jewel brilliantly shining and yet it is surrounded by dirt. The dirt represents the blockages, limitations and fears you may experience and may create from. The jewel is somewhat concealed by the dirt. If the dirt was to be cleansed creating a clear space for the jewel to exist within, its ability to be its truth would be empowered. If you allow yourself to engage within your inner divine brilliance you would allow your inner jewel to shine, the blockages and fears that cause upset and a lack of fulfilment in your life would dissolve with very little effort and you would experience the purity of life. Thus, anchoring the vibration of life of the highest frequency into your being and reality. You would begin to live your life as the Creator intended; fully!
It is important to realise that there are many levels of experiencing life and you determine within you how you experience life and what you experience. Another way of explaining is, there are numerous levels of conscious awareness of the Earth and life existing within you, and you can choose which level you wish to operate from.
If I asked you to describe life now, what would you say?
Can you recognise the different levels of conscious awareness of life you engage with from within your being?
Can you recognise that often the way you interpret life is from the awareness you are accessing within you?
You may view your life and even the lives of others from the same awareness which could be a mixture of lack, love, wonder, fear and distrust. Imagine you accessed an awareness within you of love, acceptance and honesty. This would imprint into how you see yourself, how you see the Earth and your life/reality. The energy you anchor and express from the Creator would be influenced and of a high frequency. You would continue to anchor a purer energy and experience of life which would continue to unfold and heighten. This means that the reality and life you recognise now is not all that there is or all it seems to be. Your physical reality would shift and transform immensely. Many speak of experiencing heaven on the Earth. This is precisely what I, Lord Buddha, am speaking of. It is through anchoring and accessing higher vibrations of life, recognising life as an energy, that you will view and experience what for you will be heaven on Earth.
Realign Within Before You Take Action Outside Of Yourself
My insight regarding the presence of your inner divine brilliance and how this can be accessed through your heart, higher heart or soul star chakra. The information that through your inner brilliance you access a new conscious awareness of yourself and life, therefore anchor a higher vibration of life and awareness of life. Thus, recognising your life anew, holds the purpose of encouraging you to realise that a realignment within you is required before action is taken within your reality. If you create action from the jewel within you that is smothered in dirty you will only create more of what you are already experiencing. If you allow yourself to align with your inner brilliance, thus allowing unneeded energies to flow away and a higher vibration of life to anchor, thus you will see, sense, acknowledge and create from a new space, creating and perceiving a new reality. It is important to realise here that the actions you create would be very different, born from the essence of life which is to live fully and completely as an anchor and expression of the Creator.
Steps to Take
Decide which chakra feels most appropriate to access your inner divine brilliance; heart, higher heart or soul star chakra.
Place your attention into the chakra by thinking of it or feeling into it.
Hold the intention of seeking your inner divine brilliance, allow yourself in your own time to feel, sense or acknowledge a connection with your inner divine brilliance.
Imagine, sense or acknowledge your inner divine radiance emanating into all aspects of your being.
Know the more you focus on the emanating and flow of your inner divine brilliance, the more blockages, limitations, fears, etc will dissipate. Thus, your entire being, reality and creations will be influenced and created from your inner divine brilliance.
Realise or hold the intention of anchoring the purest vibration of life. Take time to experience and embody. Know this will change the way you view yourself, life and creations. Begin to see, sense or imagine your reality from this space of the purest vibration of life anchored.
It is all for you to explore; you have the universe of the Creator within you. Become an anchor of life!
With the greatest respect and love,
Lord Buddha
Channelled through Natalie Glasson
Natalie anchors the Wisdom of the Light Community, which is a large and vast group of varied light beings who are devoted to assisting the Earth and its humanity. The Wisdom of the Light Community is ever expanding as Archangel Michael who oversees the community allows all to channel their wisdom and consciousness through Natalie. You may access and integrate the energy of the Wisdom of the Light Community to aid your spiritual advancement through meditation while holding the intention of experiencing their energy. It is the channellings from the Wisdom of the Light Community that Natalie shares through the Sacred School of Om Na.
CrystalWind.ca is free to access and use.
"Would you consider a small gift of $11.11 ?" :)
ॐ Namasté - Blessings!

© 2008-2019 crystalwind.ca. All rights reserved.
Featured Articles: Ascended Masters
Ascended Master Serapis Bey

Open or Close

Serapis Bey is from the realm of Bey, hence the name, wherein is His dwelling place. He is the great disciplinarian known through the centuries for the action of strict discipline. Real discipline is not stipulation over another which would thwart the innate progress, but instead it is a holding in check the human qualities so that the inner or Real Self can have expression. This is very essential to the attainment of the Ascension which is the culmination of all embodiments.

Who was Serapis Bey

He came as a guardian to Earth's evolutions, and took physical embodiment as many did. It is said that He came from Venus. His inner service is in the Fourth Sphere and He works with the Christ Selves of the unascended life-streams there.

The Ascended Master* Serapis Bey is the Chohan of the Fourth Ray.

Read More

Connecting with The Ascended Masters

Open or Close

Decide the name of the Ascended Master with whom you wish to connect with before going into the Master Chamber.

Please close your eyes and begin taking deep breaths of Archangel Metatron's golden energy when you are relaxed continue by saying this prayer:

Read More

Comte Saint-Germain

Open or Close

Comte Saint-Germain: A Man Beyond His Time

Many average, reasonable men can conceive wisdom only under the boring form of a sermon and think of the sage only in the semblance of a clergyman. For such men prudery, hypocrisy, and the most abject enslavement to ritual habit and prejudice must be the everyday virtues. When therefore it happens that a genuine sage, by way of amusing himself, mystifies his contemporaries, follows a woman, or lightheartedly raises his glass, he is condemned eternally by the army of short-sighted people whose judgment forms posterity.

Read More

The Violet Flame

Open or Close

FOR CENTURIES, alchemists have sought to change base metals into gold. But the transmutation of metals like lead into gold is symbolic of a higher and more noble alchemy -- the alchemy of self-transformation.

SELF-TRANSFORMATION was the goal of the most spiritual of alchemists. They sought a way to change the lead of negative human energy into the gold of divine energy, and some of them achieved this by using the violet flame. But first, let's explore what the violet flame is, what it does and how it works.

Read More

Saint Germain & The Pillar of the Violet Flame

Open or Close

More than fifty thousand years ago, a golden civilization thrived in a fertile country with a semitropical climate where the Sahara Desert now is. It was filled with great peace, happiness and prosperity and ruled with supreme justice and wisdom by Saint Germain.

As the High Priest of the Violet Flame Temple on the mainland of Atlantis thirteen thousand years ago, [13=4=4th dimension=time] Saint Germain sustained by his invocations and his causal body a pillar of fire, a fountain of violet singing flame, which magnetized people from near and far to be set free from every binding condition of body, mind and soul. This they achieved by self-effort through the offering of invocations and the practice of Seventh Ray rituals to the sacred fire.

Read More

Cut Through The Illusions!
We have 2909 guests and no members online
X
Right Click
No right click