Category: Astrological News Written by Robert Wilkinson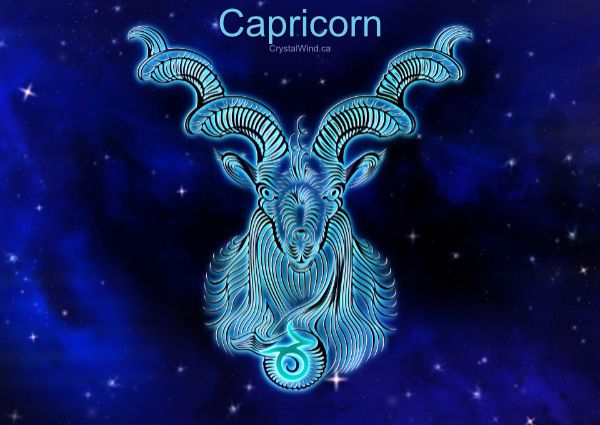 January features the Sun in Capricorn, when the Sun is weakest in the Northern Hemisphere, and strongest in the Southern. This year the Aquarius energies which have dominated 2021 and 2022 shift in huge ways, with Jupiter anchoring them and Saturn moving through the Transfiguration Zone before submerging in Pisces.
We are currently in a fairly long season of Capricorn which began with Mercury's entry into Capricorn on December 6, where it went retrograde in late December and will go direct in mid- January, finally leaving Capricorn on February 11. The next planet to enter Capricorn was Venus on December 9, followed by the Sun on the Solstice. Venus left Capricorn on January 2 and the Sun leaves on January 20, so Mercury's bookending the Capricorn transits of 2023. So this year we have a generous Capricorn experience, since our birth month sign is in play 67 days this year. (On a side note, we had an amazing 121 days of planets in Cap between early November 2021 and early March 2022, and will have 78 between Dec 2023 and Feb 2024.)
This is also the finale of Saturn's dominance of the skies as it leaves its home turf in March. Of course, the early 2020 Great Compression in Capricorn featured Sun, Mercury, Jupiter, Saturn, and Pluto all in that sign, setting numerous short and long wave cycles into motion through the conjunctions at 23 and 25 Capricorn. They dominated the energy field for the past two years, and we'll get a renewal of those various conjunction themes each time Mars returns to activate a new 2 year "pulse" of those themes.
That set of 2020 conjunctions will be an influence for over 30 years, with an emerging 20 year Aquarian cycles also simultaneously in play. Mars began the Aquarian pulses when it conjuncted Saturn at 1 Aquarius in late March 2020, and these energies began their long term expansion with Jupiter conjunct Saturn on the same degree at the December 2020 Solstice. So we had a full year of dominant Capricorn energy helping us build the structures and accept the disciplines needed to fulfill the Aquarian visions we've been building in 2021 and 2022!
As Saturn is the worldly ruler of Capricorn and Aquarius, this is the time of year where Saturn has a huge influence on all the affairs ruled by the inner planets. Right now, with Saturn in Aquarius, it is its own final dispositor, as well as the ruler of any planets moving through Capricorn or Aquarius these next few weeks. You can learn more about final dispositors at the link. There's also more in every Lunation article.
Now let's turn the spotlight to the sign of Capricorn!
Capricorn spotlights our ability to claim and exercise power in the public realm and our ability to assert our personal authority within some social structure or the world at large. This self-starting practical sign represents the power of initiating a form of self-interest, enlightened and otherwise. These are the energies we use in our lives to organize our time, energy, and resources with an eye to forms of personal fulfillment, and the ability to use time productively to achieve our intention.
Capricorn is the ultimate plodder, patiently persevering with an eye to the long-term payoff. Wherever it falls in a chart is where you may find and claim your power, authorship, mature experience and responsibility.
This sign inaugurates the Northern Hemisphere Winter, which began at the Winter Solstice on December 21, 2022. (Part 2 at this link.) In the Northern Hemisphere, the light force was at its yearly minimum, teaching us how to conserve energy and concentrate on what we need to learn.
According to Rudhyar, the power of the collective grows in strength from the Summer Solstice until the Winter Solstice, after which it begins to wane. This is the situation for the Northern Hemisphere, and of course is reversed in the Southern Hemisphere. Up north we now see a time when individuality and free will begin to become stronger, and the days will gradually get longer, until the Summer Solstice at 7:58 am PDT, 3:58 pm BST on June 21, the longest day of the year in the Northern Hemisphere.
Capricorn is the dutiful mature executive. It is one of the "parent" signs, and very practical and pragmatic. Mythologically, this sign of the Sea-Goat is the Wisdom-Innocence of the Elder as they are instinctive, child-like, and self-interested, yet without thought of ulterior reward.
Capricorn, when freed of the chains of socialized expectations, limited value judgments, perceptual blocks, the desire to over-control things, and fear of being thought improper, show their world how to accept responsibility easily and naturally, being the administrator of some form of Divine service to their society. When their mighty determination and perseverance are leashed by their Higher Self, great works are created.
Think Rod Serling, whose compelling voice and profound writing abilities created the legendary "Twilight Zone," changing television forever. Arguably the most famous Capricorn of all, Elvis Presley, electrified the world and opened a door that changed us all for all time. Other Capricorn superstars of their times were Isaac Newton, the mathematician-astrologer and one of the greatest scientists of the past 500 years along with Dr. Benjamin Franklin, the scientist, statesman, inventor, and genius whose features still grace our $100 dollar bill.
In the political realm where they most naturally rise to the top (and often have spectacular falls!), we have 4 very ruthless men who ruled their worlds with iron fists. We begin with Chairman Mao Zedong, the founder of Red China, and proceed to Richard Nixon, the felonious "unindicted co-conspirator" who resigned the Presidency in disgrace. Then there's Capricorn Josef Stalin, the Soviet premier who murdered 30 million of his people, finish the quartet with J. Edgar Hoover, the FBI chief with absolute power who violated the civil and human rights of tens of millions of American citizens.
Other notable political figures include Nobel Prize Laureate and martyred Middle East leader Anwar Sadat, banker and would-be kingmaker Alexander Hamilton, Presidents Millard Fillmore and Andrew Johnson, and such diverse figures as Benedict Arnold, Joan of Arc, George Marshall, Walter Mondale, Konrad Adenauer, and Barry Goldwater.
Others who made their mark in the political history of our world were Woodrow Wilson, who created the League of Nations only to have his Congress reject it, Robert E. Lee, the man who saved the United States from endless guerrilla warfare, Muhammad Ali, the greatest boxer of all time who chose the path of nonviolence and spirituality rather than war, and the Reverend Dr. Martin Luther King Jr., the Prophet who showed us how to "keep our eyes on the prize."
A special nod goes out to two very special First Ladies. Lady Bird Johnson beautified America when she was here, and left a wildflower research center as her legacy that has impacted the whole world for decades. Michelle Obama is the first African-American First Lady, and looks to make a significant impact on America in her own way, given her intelligence and practical analytical skills.
Three great spiritual Capricorns who made a difference in their world were the Maharishi Mahesh Yogi, founder of Transcendental Meditation; Swami Vivekananda, the 19th century Indian force majeure of the Counsel of World Religions and disciple of Ramakrishna, a spiritually realized being beyond our comprehension; and Paramahamsa Yogananda, the Indian sage who gave the world a blend of the best of East and West, a master of Kriya Yoga (Yoga of Light) and author of many spiritual works including his famous "Autobiography of A Yogi, a story for the ages of levitating masters, living saints, and the power of Yogic self-realization.
Legendary Capricorn musicial lights feature Cab Calloway, Scotty Moore, Marlena Dietrich, Bo Diddley, Odetta, Goree Carter, Johnny Otis, Xavier Cugat, producers Sir George Martin, Sam Phillips, Bob Keane, Phil Spector and Lester Sill, and Curt Boettcher, twins Maurice and Robin Gibb, Victor Borge, Oscar Levant, Earl "Fatha" Hines, Jean-Pierre Rampal, Phil Everly, Janis Joplin, Robert Palmer, Sophie Tucker, Gene Krupa, Ray Price, Syd Barrett, Sandy Denny, Eartha Kitt, Ethel Merman, Johnny Kidd, Kelly Isley, Noel Redding, John Denver, Clarence Carter, Del Shannon, Glenn Yarborough, Jim Croce, Roger Miller, Jack Jones, the "Last Mad Man of Rock and Roll," Paul Revere, Fayette Pinkney, Scott Walker, Grace Bumbry, Aaliyah, Alex Chilton, Jay Farrar, and David Bowie.
In modern times we have an array of true talent: Michael Nesmith, Red Rhodes, Davy Jones, Led Zeppelin bandmates Jimmy Page and John Paul Jones, Rick Neilsen, Trombone Shorty, Allen Toussaint, Mick Taylor, Grady Martin, John Legend, Stephen Stills, Kenny Loggins, Edgar Winter, Pat Benatar, Michael Stipe, Jeff Lynne, Noel Paul Stookey, Donald Fagan, Robbie Krieger, Joan Baez, Jorma Kaukonen, Lenny Kaye, Duke Fakir, Rod Stewart, Annie Lennox, Patti Smith, Country Joe McDonald, Dave Matthews, Andy Summers, Burton Cummings, Mary Weiss, Anthony Glise, Dolly Parton, Kris Jefferson, Marianne Faithfull, Kenny Loggins, George Thorogood, Dewey Bunnell, Rob Zombie, Donna Summer, Shirley Bassey, Sade, Andy Summers, Van Dyke Parks, Mary J. Blige, Mick Jones, Trevor Rabin, Bryan "Dexter" Holland, Michael Stipe, Eddie Vedder, Jimmy Buffett, Jonathan Davis, Caleb Followill, Jonathan Davis, Shane MacGowan, A.J. McLean, Samantha Mumba, Susy Bogguss, Melanie Jayne Chisholm, Marilyn Manson, Paul Revere, Ron Foos, Bobby Goldsboro, Dido, Barbara Mandrell, Crystal Gayle, Rob Bourdon, Sonny John Moore, Joe McIntyre, Ricky Martin, Hayley Williams, Jared Leto, Alexa Ray Joel, Lars Ulrich, Charo, Kid Rock, and Paul Stanley.
In the world of film Capricorn has given us such legends as Humphrey Bogart, Cary Grant, Ava Gardner, Hal Roach, Mack Sennett, Oliver Hardy, Lew Ayers, Sydney Greenstreet, Ray Bolger, Paul Henreid, Tex Ritter, Tom Mix, Gwen Virdon, William Bendix, Jane Wyman, Sterling Holloway, George Dolenz, Luise Rainer, Danny Kaye, Richard Widmark, Jose Ferrer, Ray Milland, Jose Greco, Butterfly McQueen, Sal Mineo, Rod Taylor, Tippi Hedren, Patricia Neal, Russ Tamblyn, Susannah York, Alan King, Yvette Mimieux, Margaret O'Brien, Constance Moore, and Federico Fellini.
Newer film luminaries of this tribe include Robert Duvall, Faye Dunaway, Ben Kingsley, Sarah Miles, Anthony Hopkins, James Earl Jones, Diane Keaton, Nicolas Cage, Samuel L. Jackson, Jon Voight, Dyan Cannon, Sissy Spacek, Denzel Washington, Val Kilmer, Jude Law, Cuba Gooding Jr., Jim Carrey, Kevin Costner, Orlando Bloom, Bipasha Basu, Barbara Carrera, Joan Chen, Tim Matheson, Kiefer Sutherland, Verne Troyer, Kate Bosworth, Maggie Smith, Frank Langella, Joey Lauren Adams, Jane Horrocks, Kristin Kreuk, Tia Carrere, Bradley Cooper, Sienna Miller, Jack Noseworthy, Corey Haim, Joan Chen, Haley Bennett, Jeremy Renner, Ami Dolenz, Alex Linz, and David Lynch.
Legendary televison Capricorns include George Burns, Steve Allen, Bob Denver, Barbara Billingsley, Mary Tyler Moore, Shari Lewis, Robert Stack, Loretta Young, Danny Thomas, Cliff Arquette, Jesse White, Lloyd Bridges, Dorothy Provine, Shelley Fabares, original Star Trekkers DeForest Kelley and Nichelle Nichols, Bert Parks, Betty White, Jack Lord, Guy Madison, Andy Kaufman, Dabney Coleman, Larry Storch, Arte Johnson, and George Reeves.
More contemporary stars feature Rowan Atkinson (Mr. Bean), Jean Stapleton, Ted Danson, Tracey Ullman, Vic Tayback, Harry Shearer, John Amos, John Walsh, Matt Frewer (voice of Max Headroom), Julia Louis-Dreyfus, Susan Lucci, Pamela Sue Martin, Patrick Dempsey, Don Novello, Richard Moll, Victoria Principal, Shawn Wayans, Bill Maher, David Caruso, Bebe Neuwirth, January Jones, Concetta Tomei, Alan Beckwith, Amanda Peet, Kim Coles, Jason Bateman, Paul McCrane, Rainn Wilson, Taye Diggs, Gabrielle Carteris, Danica McKellar, Bonnie Hellman, Yvonne Zima, Kim Coles, Pamela Sue Martin, and Mason Gamble.
A special nod goes out to four female television journalists and/or personalities of this tribe, Diane Sawyer, Cokie Roberts, Katie Couric, and Meredith Vieira, along with one of the all time legends of journalism, Andy Rooney.
In the literary world we find Daniel Webster, Charles Perrault, Rudyard Kipling, Carl Sandburg, Jack London, Edgar Allen Poe, Carlos Castaneda, JRR Tolkien, Kahlil Gibran, AA Milne, Anne Bronte, Henry Miller, JD Salinger, Horatio Alger, Maurice Sendak, Mary Higgins Clark, Sam Levenson, Isaac Asimov, Susan Perabo, William Blatty, and Stephen Hawking, while in the art world we find Henri Matisse, Paul Cezanne, and legendary illustrators Johnny Gruelle and Charles Addams.
Other famous Capricorns who rose to the top of their game were pioneering astronomer Johannes Kepler, Louis Pasteur, Albert Schweitzer, Louis Braille, inventors Charles Babbage, Charles Goodyear, and the dancing bear, Owsley Stanley, Howard Hughes, Ari Onassis, Simon Wiesenthal, Betsy Ross, Dr. Daniel Hale Williams, Madame C.J. Walker, Vidal Sassoon, Diane von Furstenburg, Clara Barton, Robert Ripley, Kit Carson, Paul Revere (the original!), Jeff Bezos, John Tsacrios, and Conrad Hilton. We also find two of the most infamous figures in history, Al Capone and Rasputin.
Notable sports figures include Connie Mack, Tiger Woods, Sandy Koufax, Dizzy Dean, Rickey Henderson, Ozzie Smith, A.J. Foyt, Andre Michelin, and George Foreman, as well as stage entertainers Sally Rand, Gypsy Rose Lee, Galina Ulanova, Alvin Alley, Debbie Allen, the Amazing Kreskin, radio personality Howard Stern, and philosopher Gilles DeLeuza.
Finally, happy birthday to the states of Alaska, Connecticut, Georgia, Iowa, New Mexico, Texas, and Utah, and the nations of Albania, Bulgaria, Greece, Lithuania, India, Thrace, the Vatican, and the Orkney Islands.
Happy B as well to the cities of Huntsville and Mobile, Prescott, New London, Tallahassee, Key West, Atlanta, Savannah, most cities in Iowa, Detroit, New York City, Fargo, Cincinnati, Cleveland, Toledo, Tulsa, Chattanooga, Austin, Arlington, Newport News, Virginia Beach, Seattle, along with Brandenburg, Brussels, Port Said, and the areas of Punjab, Saxony, and Hesse. (All city, state, and national sign attributions come from The Rulership Book by Rex Bills and Horoscopes of the U.S. States and Cities by Carolyn Dodson.
---
Reprinted on crystalwind.ca with written permission from Robert Wilkinson. Copying this article to other blogs is strictly prohibited. It is copyright protected.
© Copyright 2023 Robert Wilkinson
Credit
© Copyright 2023 Robert Wilkinson - https://www.aquariuspapers.com
About the author:
Robert wilkinson An internationally-known astrologer, author, public speaker, metaphysician, and futurist, with over 25 years experience as a counselor and educator. He has presented hundreds of public talks on all aspects of Astrology, the Eastern Wisdom tradition, the Western Wisdom tradition and promoted many mass gatherings and cultural events. Some of his specific areas of interest and expertise include personality profiles, degree patterns, integrative astrology, various aspect harmonics, among others.
Source Here
I want to welcome all to drop by our Facebook page at Astrology Arizona and join the social media initiative going on there. Please feel free to contribute a topic, ask about a topic, or anything else related to our new group. See you over there!
Reprinted on crystalwind.ca. with written persmission from Robert Wilkinson.

© 2023 crystalwind.ca. All rights reserved. We track all IP addresses. Using a VPN will now also get tracked to original source IP.
---
CrystalWind.ca is free to access and use.
Please support us with a small gift of $11.11 or $22.22 or $33.33.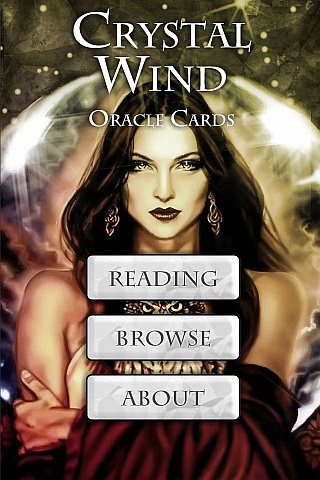 Cut Through The Illusions!
Available On

Spirit Animal Totem Of The Day!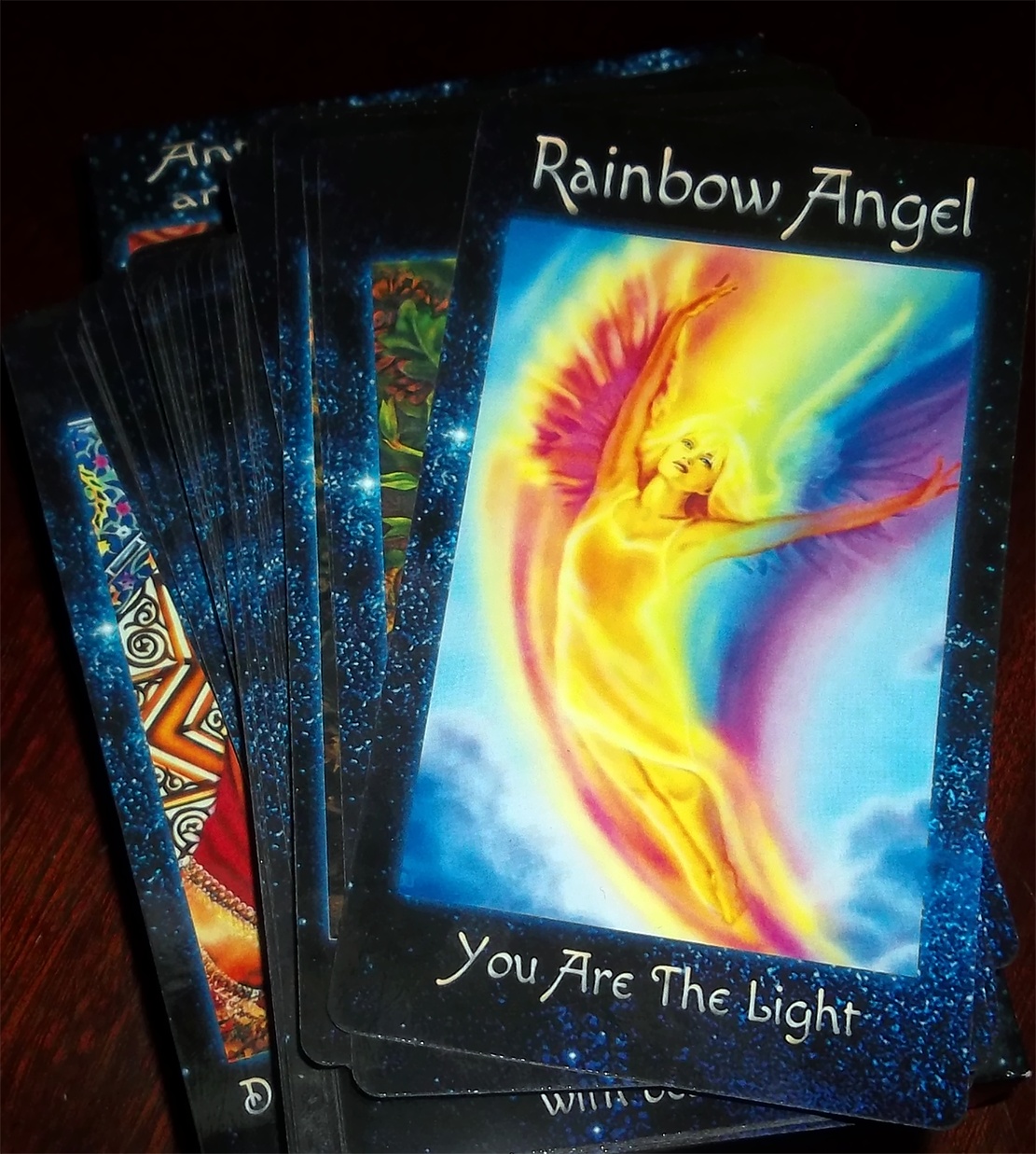 The Crystal Wind Oracle
Myth & Magic Card Deck!
Details Here!
NEW Expanded
Printed & Boxed!
Now with 58 cards!
Who is Online Now
We have 971 guests and no members online