Help keep CrystalWind.ca resources free for everyone. To share the articles posted here daily we rely on readers like you. Please donate today.
Blessings!
Category: Astrological News Written by Robert Wilkinson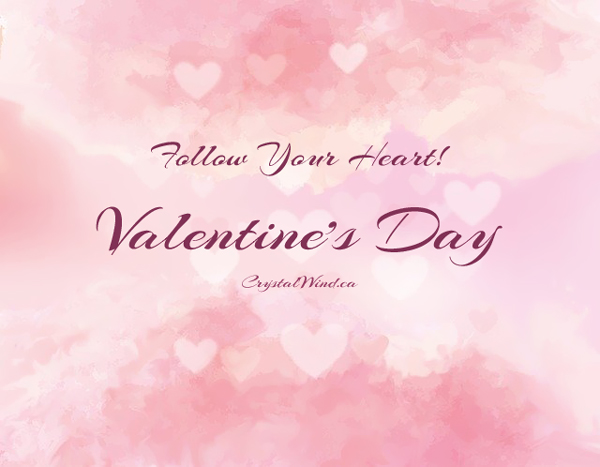 - The Dance of Relationship -
Every year around Valentine's Day we take a new look at the Lover archetype as it plays out upon the stage of Life, and examine how our attractions, our past, our karma, and our subconscious mind create our relationships.
This material is covered more extensively in my book The Magic of Venus: Friendships, Soul Mates, and Twin Flames, but as I've featured this discussion for many years on this site, let's take a new look at why we attract who we attract and see the larger spiritual context of those relationships.
As most of you know, our life experiences are a product of how we interact with others on the 12 frequency zones of human existence, our interactions show us how aware we are of what we need and what we do not need, what we like, what we should not like, and what would be good for our evolutions. Knowing how to create and maintain healthy relationships is a key marker of our spiritual growth, and allows us to enjoy the "refuge" of our Spiritual Community while not being thrown off by unfortunate interactions.
I believe happy and healthy relationships are our destiny, but we have to learn who we are and why we attract what we attract so we can consciously choose to turn away from inner patterns which attract destructive relationships. That's the reason I wrote The Magic of Venus: Friendships, Soul Mates, and Twin Flames. In it we explore how we attract others based in our charts and what we've learned energetically in our dances with countless others throughout our lives. There are chapters on each sign's archetypal mate qualities, and how our Venus position predisposes us to like some things and people and not others.
There are sections on our emotional cycles across time, how to turn away from unhelpful attractions and seductions, affirmations to attract our perfect mate, and hundreds of other astrological and psychological gems to help readers become clear about how to attract a true friend, Soul Mate, and eventually the Twin Flame. By consciously cultivating healthy relationships, we naturally attract people who will be good to us and for us, who we might have as a friend for the rest of our life. There's an entire section devoted to Soul Mates, how to recognize them, and the important parts they play in our personal and interpersonal evolution. The book gives the reader the power to re-shape their likes in order to live a more fulfilling life in more joyous relationships.
For now, let's begin our exploration of relationships and the signs and signals of healthy vs. unhealthy ones. While you may have read this last year, please take a new look at it, since I've rewritten parts of it to explain some things I neglected to flesh out in the past. I'm sure you'll discover more than you expect. And yes, all of this is in the book, as well as a whole lot more!
According to a venerable source, we are taught that "Right Relationship" is a foundation of the New Age. So let's take a new look at love, affection, boundaries, loyalties, seduction, and courtship. As we identify and replace unloving patterns with greater expressions of our ability to BE the love we seek, we become a miracle of Love as we express it through the Lover archetype in us.
The Tibetan Spiritual Master known as D.K. offers that understanding and living "Right Relationships" is one of the key lessons we humans learn throughout our lives, as they teach us lessons about finding and living our Highest Self. All relationships mirror who we are, and offer us greater self-awareness by showing what we will do and won't do, what we say and don't say, and how we respond in ten thousand ways as we dance with others.
What we say "yes" to and what we say "no" to on every level of life determines the lessons we're dealing with at any moment, and whether they are difficult or easy. Through our errors we come to understand we must replace dysfunctional responses with conscious choices; though our successful interactions we become creative builders in both inner and outer space, both personally and interpersonally.
Every interaction we have with everyone opens the doors to understanding the relationship between our lower self and our Higher Self. In each interaction, either we're expressing our Higher Self's intention, or dealing with the errors of the lower self's desires and assumptions. Each interaction teaches us about our attachment to perception, as well as our tendencies to revert to obsolete or counterproductive ways of relating to others.
Our interactions with people and with things across time gives us many perspectives. Regardless of the quality of these interactions, it is how we gain experience. Everyone has "an urge to merge." This keeps us from totally retreating into our "shell of personality" and never leaving our private echo chamber house of mirrors. And of course, our worldly exchanges yield a combination of pleasurable as well as painful experiences.
Navigating the Pleasure-Pain Duality
As we move through countless relationships during our lives, we find some are pleasurable while others are painful. Through these we learn the fact that we don't control how others will act or not act, and cannot take responsibility for how another behaves. However, while we have no power to make someone do or not do a certain things, through experience we can see repeating patterns and change the ones that aren't good for us.
We all like pleasurable experiences with others. However, we seldom find anyone we are totally compatible with. Most of us have a mixture of similarity and differences with others. How we navigate the differences generates dynamic interactive harmony, or friction and disharmony.
Everyone brings attitudes and preexisting beliefs to every interaction. Obviously some attitudes are helpful, while others are hurtful. Every interaction shapes our attitude in countless ways, which then shapes our future interactions.
To steer our personality into the best relationships we can have, we must become aware of our preconceptions, since they condition whether we're seeing clearly in an interaction. We also must become aware of our projections, which I'll discuss later. Here I will offer that occasionally these projections fall away like shadows in sunlight when we realize we are with a spiritual Sister or Brother and can choose to be the highest Being we can be.
Setting aside ego demands and assumptions opens the door to a higher potential on every level. It doesn't always mean we get what we want, but as we learn to operate from the Higher rather than the lower self, we become clear who's on what wavelength, as well as who wants to be on our wavelength and who doesn't.
Our individual and mutual awareness when we're with others, and how we both respond to the dance between us, influences our experience with them. That's why examining and honoring "what brought us to the dance" to begin with can be a good reminder of why we're there and what we can bring out of the experience. Often by knowing the cause of entry into the relationship we can examine the patterns around why it unfolds the way it does, and come to know the meaning and lessons it holds for us.
Of course, people being who they are, sometimes what was once pleasurable between two people becomes painful for a variety of reasons. It may or may not be personal, avoidable, or even the "fault" of one or the other. Then the future of the relationship is determined by the willingness of both to move forward in some way that is mutually satisfying to each and both, and being clear and kind in what we express about our hope for the future.
Sometimes what is painful to one is not to the other. Sometimes two beings have become more disharmonious than harmonious for whatever reasons. We are constantly moving through countless life experiences in a dozen realms which shape our attitudes. Life goes on, and we all grow in ways we may not have expected. To quote a wise One, "The moving finger writes, and having writ, moves on…."
It's always good to examine our attitudes about our relationships, and move toward those which promise a greater sense of fellowship and happiness. It doesn't mean we can simply walk away from people who mean a lot to us, but it does require an honest self-awareness which embraces our need to redirect the old patterns of acting, feeling, and speaking into something more satisfying.
By our honest interactions, exploring where each other is at. we find whether we still have mutual areas in common, or have grown apart and are moving on trajectories which will never intersect again. Some we are close to for a while, and stay close even though we and they have moved on in our lives. Others are with us for a while, and then we both walk on into separate futures.
Simply because we've danced with a Being for a while, even years, doesn't mean we're necessarily supposed to dance with them indefinitely. Different seasons of life require different ways of living, different skills and realizations, and different people bring out different parts of our inner nature.
Of course, we should always maintain relationships with those who share our Heart Fire. We always find a greater Love and Wisdom through our time with our Spiritual Brothers and Sisters. We can do that even though others may preoccupy our attention so we both can develop what we need to at that juncture of our life.
Again, examining the dance with new people can help us gain perspective about what's right and/or not right in all of our existing relationships. The dance is endless to the degree we stay open to meeting other people. The variety of experiences which comes through many interactions allows us to find a deep and well-rounded understanding of "Right Relationship." All relationships show us what our ego thinks we are, and also reveals to our Consciousness where we're at in our evolution.
As this series has grown in size over the years with new material added each year, we'll close for now. Tomorrow we'll explore how karma, attractions, and seductions influence our growth, our choices, and reveal our ability to choose conscious Soul Mate relationships, turning away from superficial and manipulative people. In part 3, we'll complete the journey by expanding our knowledge of the Lover archetype, how our subconscious mind works in the projection and seduction process, and take a look at the origins of Valentine's Day. You can find all this and more in The Magic of Venus: Friendships, Soul Mates, and Twin Flames, so please consider getting your copy today. Your relationships will begin to change for the better as you embrace the journey of "Right Relationship: with yourself, others, and the world.
---
Reprinted on crystalwind.ca with written permission from Robert Wilkinson. Copying this article to other blogs is strictly prohibited. It is copyright protected.
© Copyright 2023 Robert Wilkinson
Credit
© Copyright 2023 Robert Wilkinson - https://www.aquariuspapers.com
About the author:
Robert wilkinson An internationally-known astrologer, author, public speaker, metaphysician, and futurist, with over 25 years experience as a counselor and educator. He has presented hundreds of public talks on all aspects of Astrology, the Eastern Wisdom tradition, the Western Wisdom tradition and promoted many mass gatherings and cultural events. Some of his specific areas of interest and expertise include personality profiles, degree patterns, integrative astrology, various aspect harmonics, among others.
Source Here
I want to welcome all to drop by our Facebook page at Astrology Arizona and join the social media initiative going on there. Please feel free to contribute a topic, ask about a topic, or anything else related to our new group. See you over there!
Reprinted on crystalwind.ca. with written persmission from Robert Wilkinson.

© 2023 crystalwind.ca. All rights reserved. We track all IP addresses. Using a VPN will now also get tracked to original source IP.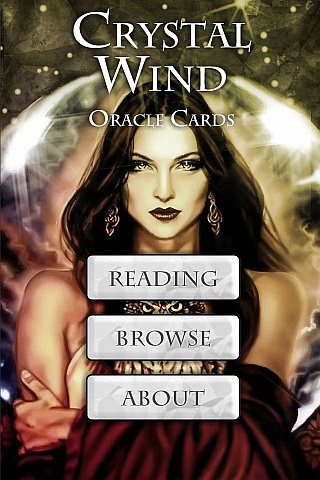 Cut Through The Illusions!
Available On

Spirit Animal Totem Of The Day!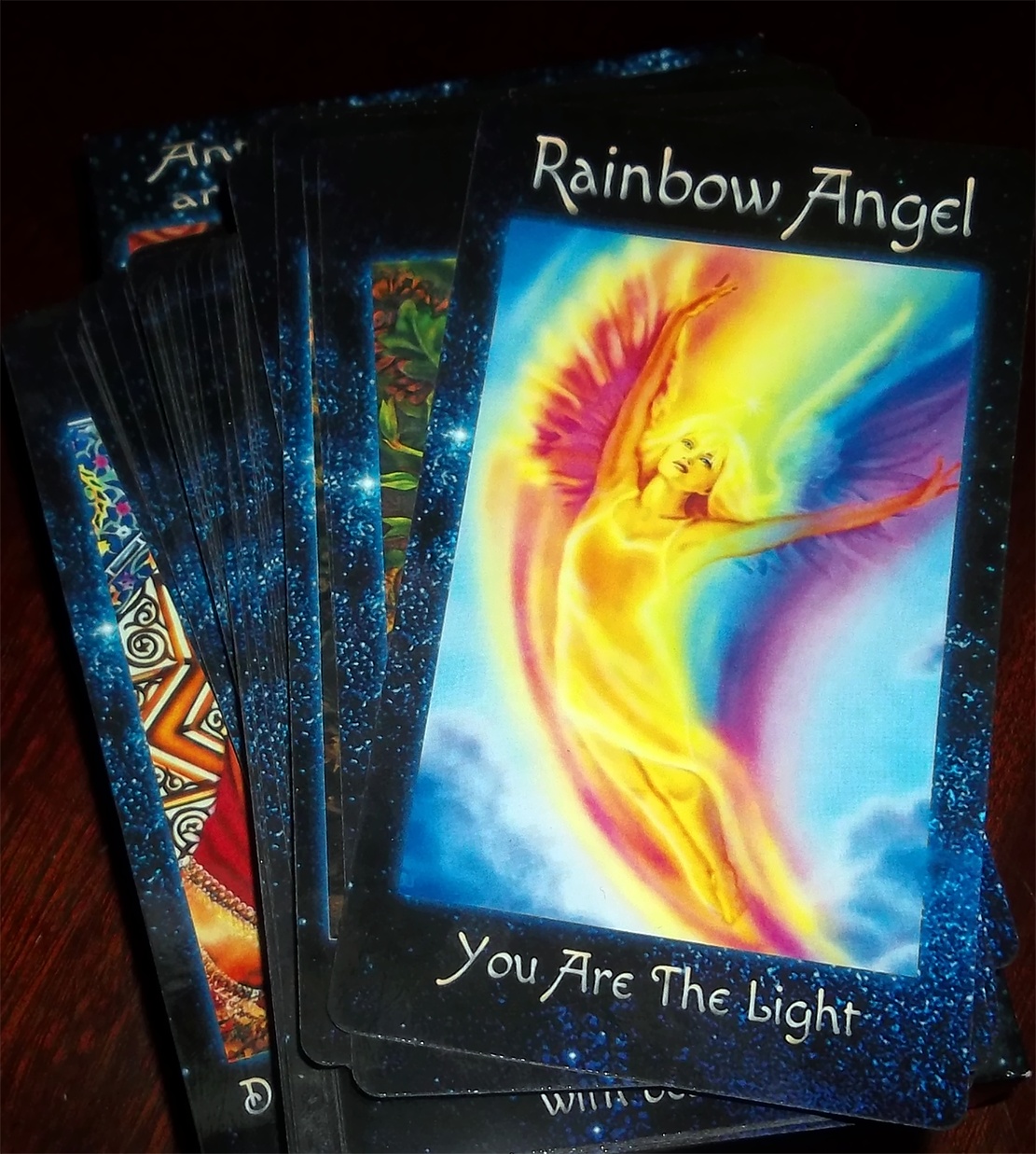 The Crystal Wind Oracle
Myth & Magic Card Deck!
Details Here!
NEW Expanded
Printed & Boxed!
Now with 58 cards!
Who is Online Now
We have 856 guests and no members online