Support crystalwind.ca with your donation and help spread spirituality and positivity.
Blessings!
Written by CrystalWind.ca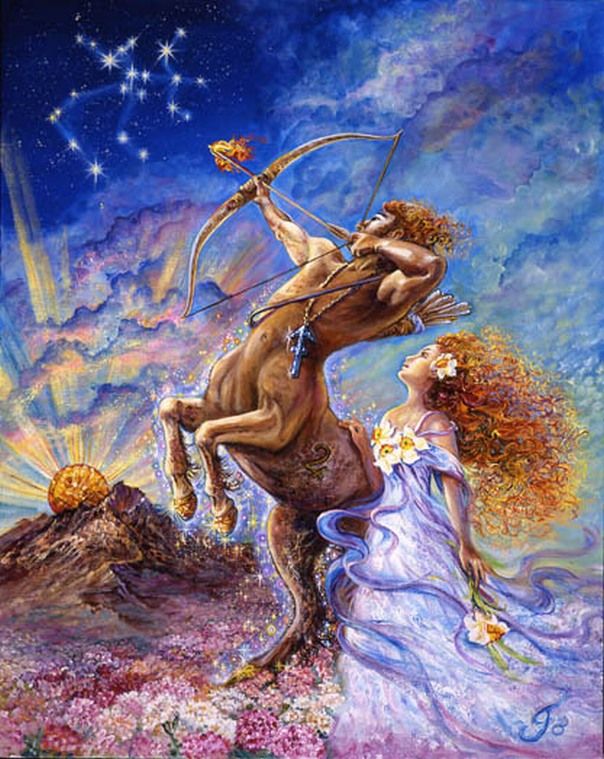 Affirmations for the energy of the New Moon in Sagittarius
I honor my mind's ability to bring me the knowledge and information I need to live successfully.
I respect and demonstrate my spiritual principles and ethical beliefs.
I live my life as a true example of what I believe ... an example others can see and understand.
I understand my thoughts and deeds are the seeds of my future Karma -- and choose accordingly.
I understand and practice the principle of "better living through better thinking ... and better sharing."
Creative Visualization
You are going to receive a package ... a present ... something of genuine value. It will come in a box that you will need to open
Go into a meditative state, open your mind, and let your imagination show you how this happens. Is this a surprise gift from a friend? Does it come in the mail? Is it something you just accidentally find waiting for you on the sidewalk, on your front porch, sitting on the seat of your car? The "means of discovery" and the location your mind chooses may hold important symbolic clues about how you expect good things to come into your life.
Have a look at what you've found. What kind of box is it? How large? Is it easy to get into ... or firmly taped shut? Was the box in a paper sack? Is it gift-wrapped? No covering at all? Do you have any thoughts about where it may have come from ... or from whom? Does it have your name on it somehow ... or is this kind of a "finders-keepers" arrangement? This, too, may contain important intuitive, right-brain information about how you see "gifts" coming into your life.
What is it you've found? How big is the box? How easy is it to open? Do you have any hopes or expectations about what it may contain? If it is truly a holiday gift from the universe, what would you like to discover inside?
Open your box ... and see what it contains? Is it one item ... or several? How do you feel about what you've found?
Now ... check the box again carefully. Dig a little deeper.
Among the items is a small bottle of what look like sugar sprinkles or nonpareils ... the little tiny candy-decors used on cookies and cupcakes at holiday time. The bottle, however, is labeled "Grains of Truth," ... and the instructions say that if you sprinkle some of these on your tongue, within 24 hours you will an important piece of Truth you need to know about yourself, your life, your beliefs, your situation, your relationships ... something of value in your life. Just what that might be will be something you need to discover -- so when you use this gift, you'll need to do so with an open heart and an open mind.
Give appropriate thanks for your gift to whatever "benefactor" you believe has sent it to you ... and return to your normal waking state with these gifts in your possession.
Coming Down to Earth
Practice what the instructions on your bottle of "Grains of Truth" promised. Get a little jar of nonpareils ... or sunflower seeds, if you're into "healthy snacks." Label it "Grains of Truth." For the next week ... sprinkle some on your tongue (or eat a couple of seeds) in the morning, while asking the Universe to show you your most important "personal truth" during the day. (The right brain loves rituals like this!!)
Keep an open mind and an open heart as you notice the lessons, messages, experiences, synchronicities, and other "gifts from the Universe" that arrive in answer to your request. Given that Sagittarius is the sign known for generosity and bounty, you may find you get quite a few messages when you ask for such a blessing. Keep notes. At the end of the day, write down in some permanent place what you've learned, what you've discovered, what you were told.
It may be one important "message" that was repeated several times throughout the day. It may be twenty or more messages of instruction and help. They may be clustered around a central theme ... or completely random, serendipitous and unrelated. Consider briefly why you were given these particular messages. You may get even more surprising answers. (By the way, this is a fabulous exercise for increasing your intuitive skills.)
Act on these messages in ways that seem appropriate. Incorporate their wisdom into your daily life and choices. Continue with this exercise every time you feel the urge to seek and receive more "Grains of Truth" ... after all, there's an endless supply. Share what you know ... including, perhaps, this learning technique.
Give thanks. For all your blessings. Above all ... give thanks. Gratitude is like fertilizer in the way the Universe responds to it. If you want "more" of something in your life, give thanks for what you have ... and ask for it.
Rebecca Brents writes on a wide variety of spiritual and occult subjects, including astrology, tarot, metaphysics, and self-improvement.
© 2010-2022 crystalwind.ca. All rights reserved.
CrystalWind.ca is free to use because of donations from people like you. Please help support us!
Blessings!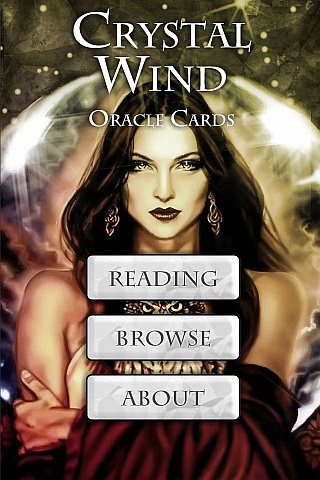 Cut Through The Illusions!
Available On

Spirit Animal Totem Of The Day!
Who is Online Now
We have 1808 guests and no members online