Help keep CrystalWind.ca resources free for everyone. To share the articles posted here daily we rely on readers like you. Please donate today.
Blessings!
Category: The Afterlife Written by Leda de Zwaan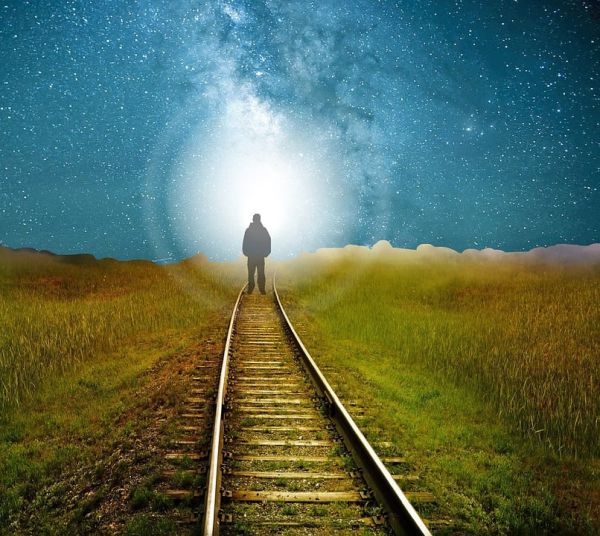 What happens to the soul after death? Anything you want! Most people assume reincarnation works in a linear sense but it doesn't.
Time isn't linear. Time doesn't even exist. It's just part of the illusion of physical reality. Everything that's ever happened or ever will happen is happening simultaneously. So that means, if you want to get technical, somewhere, on some level, you're already dead. You never actually left 'Heaven.' You merely dream that you have. So, here's a list of things you can do after you wake up from your 'life dream' that you might not know about. My father and mother died a few years ago, and told me what they saw and did and what happened with them, I also have the experience of being regression therapist for over 23 years, so I saw many times the life between lives.
You can experience the life review where you study the lifetime you just lived from another perspective.
You get an overview on a huge tv screen of the last life you lived, and hear how the lessons were supposed to live, and the karma, how you did.
You can immediately ask in these dimensions where to go, to loved ones, to another planet and so on.
I even hear stories about partying on the other side, because you see and feel your soul family and loved ones again. Happy events.
Sometimes the soul died in such a horror or pain or quickly that they cannot reach that lace with the tv screen. They stay on earth and those entities are what we feel.
Sometimes a soul does NOT want to know their mistakes or karmic live and stay away from the new dimension by themselves and bother people on earth.
You can relive the same life over again in another reality as if you had never died. (In another parallel reality version of yourself)
You can relive and re-experience the same life, from the beginning, as many times as you want only slightly different each time. (That's what your alt-selves in other alt-realities are doing)
You can watch over your still incarnated loved ones and wait for them to finish their 'dream,' then plan your next incarnation together. You can choose to be a soul guide and help guide others during their incarnations.
You can choose to attend schools that only exist in the higher dimensions.
You can choose to incarnate into an alien civilization on another planet, in any reality you desire.
You can explore the entire galaxy as an energetic being.
You can join whole communities that exist on the other side where you can all co-create together. Some can even create entire physical realities together. So, try not to get too caught up in the "I don't want to come back!" feeling that may pop up occasionally. You knew what you were getting yourself into.
Remember that you truly wanted to be here, otherwise you'd be doing other things right now. You've got plenty of options for next time.
You get to hear if you have to solve karma, if you reincarnate again, and what lessons are in this lifetime again, to come further. Or maybe this was your last lifetime, and you handled everything correct.
You can contact the angels and other beings in a split second.
There is a so called university up there, if you want to be a guide, or even more, an angel, you get educations, teachings and healings to get where you want. My father first went to this university before he could be the capacity to be my guide as he is now.
Leda de Zwaan
Leda is a writer, speaker, journalist, singer, and Coach of the New Energy. She specializes in Add/HSP, twinsoul- and soulmate relationships, Energetic Clearence, Self-Mastership, Cosmic Marriage, Self-Love, 5D detoxes on every level. Or how about: Creating a New Life, Trauma-Healings, Mission-Coaching, Karma cleansing, Regression-therapy, and Personalized Meditations. She is an entrepreneur to guide towards a new global shift. She also gives counseling & advice to Institutes and Organisations and researches on many subjects to Global Awareness, Universal Human Rights, Energy-management, Sustainability, Science, Communication, Unification, Health-Awareness and New Ways of thinking.She publishes awakening, activating and consciousness raising texts and films. Her goal is to shed light to take new paths. She was a pioneer that broke trails in many kinds of areas.She tries to re-connect you – and Every part of the chain – with your Inner voice, Our True Unique Essence of Self-Mastery, Wisdom, Knowledge and Self-Love. Towards a New Earth, in the middle of the Shift. So called ' New Energy;- As she calls her mission.
Source Here
© 2023 crystalwind.ca. All rights reserved.
CrystalWind.ca is free to use because of donations from people like you. Please help support us!
Blessings!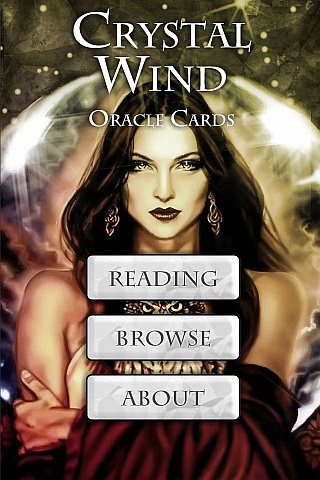 Cut Through The Illusions!
Available On

Spirit Animal Totem Of The Day!
Who is Online Now
We have 1932 guests and no members online