Category: Archangel Messages Written by Sharon Davis Views: 1382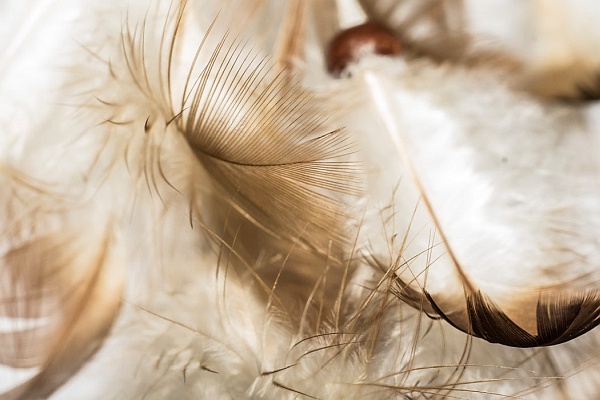 Hi everyone. Welcome to the channel. For those of you who don't know me, i'm Sharon and I channel Archangels. Let's start.
Hello dear ones. This is Sophia. I am so happy to greet all of you. I would like to continue/pick up so to speak, where Michael left off and speak more about going within. We all know that many of you feel greatly overwhelmed, perhaps exhausted. You don't see an end in sight and the weariness is overwhelming. Have faith. There is a purpose behind these experiences.
---
So now, let me speak about being deeply centered. We have approached this from many different directions. I would like to approach it from yet another one. There is a profound connection between you and the elements: earth, wind, fire, water, air, and the ethers–that very subtle energy. Today I'd like to speak about wind. For many of you have or are currently experiencing manifestations of this wind.
I would like you to think about hurricanes and tornadoes. Even if you have not experienced one, you've most certainly heard about them and the tremendous destruction that they can cause. They are caused by the wind, by air movement, and it's a particular pattern of the movement of the air. it's very circular isn't it? it spins around and around and around, getting faster and faster. In the case of a tornado it makes a funnel–a shape like this that comes down and whatever it touches it destroys. But it's unpredictable isn't it? It moves in unpredictable patterns. It jumps across one house and goes to another.
And then there are hurricanes–again a very circular pattern but much bigger. Besides the wind there is another thing that these two experiences, tornadoes and hurricanes have in common. They have a center. The eye of the hurricane, the eye of a storm, the eye of the tornado. Right? And in that eye, that very center, it's quiet. While the storm rages everywhere around you at a distance, in the center of the storm, it's peaceful. The sun may come out, the rain stops, the wind quiets, and you have a few moments of stillness.
Think also that that space, the eye of the storm is called "eye" or "I." Again, a correlation between your world and within. For when you are in the space of "I", pure eye, there's nothing but beautiful stillness and quietude. The wind correlates to the movements of the mind. And many of you right now are experiencing mental storms. You watch television. You see directly what's happening to those you love and to yourself. You've lost your job, perhaps family members are ill or you've lost loved ones to the virus or some other event. Perhaps your home is in jeopardy because you can't pay your bills. This is the storm.
But there is a place where it is supremely still, where none of those outer events touch you–the real you, and that is in the "I". Not i am. Simply "I". There is nothing attached to it. There is no wind. There's no rain. It's quiet. It's supremely still. And this is where we're encouraging you to live all the time. In that supreme state of "I"– pure silence, beauty, serenity, no matter what occurs around you, you feel supreme peace. You let go of your attachments to who you are, to what you have, to how the world moves, and it's still.
And that space, that beautiful, sublime space is in the very center of your being beyond the storm of your mind: those raging thoughts that go in a circle saying, "How do i get out of this? How do I fix this? How do i find a job? How do i pay my bills? What if he dies? What if she dies?" So many fears and worries right now. Go to the space of stillness for those worries will not fix the problems. They simply exhaust you. Instead be simple. Be quiet and have the faith that it will work out in whatever way it's supposed to. It may not be the way your mind or your ego would like it to be, but it will be perfect.
For, as we've spoken of before, tremendous light is reaching out to each one of you, cleansing you, purifying you, and sometimes those purifications can feel like a storm. The only way to be at peace during this tremendous storm is to go to the center of your own being. In that stillness there are no more attachments. There's no identification. It's supreme silence. But that silence is full of everything. You want for nothing. You need nothing. And you are nothing and everything all at once.
Now, of course the question will arise for most of you, "But Sophia, how do i get there? I'm trying to meditate but i don't feel that and my mind keeps going.
Let me tell you a secret about the process of purification. This process happens over and over. When there are things that people are very attached to, in this case the worldly life, it works like this. You are happily going along in your own little world, surrounded by things and objects and people you're attached to. Some you're adverse to, others you're not. And life seems fine. And then something happens, and you're pushed. You're pushed and pushed and then you hit the wall and you have a little breakthrough and feel like it's going to be okay.
And then another push comes and you're pushed and you're pushed until your coping mechanisms don't work anymore–the things that you've always done to feel better just don't work and you hit the wall again. And this process happens over and over again until you reach a cliff. There's nowhere else to go. You have tried everything every possible way to deal with the events that are striking you, the stress that you're experiencing, and you can't take it anymore. At that point the ego weakens and drops at least for a moment and you cry out, "help! help me!" You cry out to whatever deity, whatever divine being, whatever master or teacher you most love, and you beg for help.
This is the moment psychologically when you fall to your knees. That you realize you just can't do it anymore and you need something bigger than you, bigger than the you that you identify with. And at that moment of crying out, of reaching out for the one you most love and honor as a divine being, at that moment you fall into Grace. Grace strikes and you understand–at least for a moment you have understanding, and you have peace, and you feel safe again, protected and totally loved. And for that moment all of the old identifications, the things you love, the people you love, the way you view yourself, it all falls away and you just rest in that space of Grace, of love, of light.
Then, after a little while, you get up and you continue with your day until you meet the next big obstacle. And in that obstacle of identification, of attachment, of desires, you get pushed and pushed and pushed until again, you cry out you surrender and then you fall into Grace.
This is the cycle of the spiritual path. This is the process that each of you go through in one way or another. You are pushed and pushed till you drop it and you fall into Grace, into light, into love, into supreme peace. This is the process each of you in your own way are going through. This pushing is a big storm right now. The virus, the economy, loss, desires, wanting it to be the way it was desperately, and it just isn't. And it won't be, but that's okay because you're here to grow, to learn, to expand, and to let go.
This world is full of seductive, beautiful things and things that repel you, beautiful people and people you're adverse to. All of this duality is in your world. That's what you take on when you experience taking on a form. But you don't take on a form to become attached, to have a lot of things, to get rid of a lot of things, to identify yourself with various people, family members, for all of it will go away. You can enjoy the moment, but it won't last and in fact, as we will speak of later, it is all simply an expression of your own consciousness.
On another level you have never taken birth. You're not on earth. There is no earth as you know it. You are simply working through something. It feels so real but it's not. It's sort of like a very, very real feeling dream that you can't wake up from.
So, you wake up in pieces, and the way you wake up is to be pushed. iI your life was absolutely idyllic why would you want to wake up? Why would you want to see who you really are? So, you're teased with carrots so to speak, and you chase them, and then they disappear. And you're teased with another carrot, a tantalizing thing, person, place, experience, identification, and then it disappears. And each of these things are expressions of a part of your consciousness that is projected outward in front of you so that you can experience it, dance with it, play with it, maybe fall in love with it, or hate it, only to find eventually that it's simply you.
And in the process of all of this you are pushed. There is a grand push right now, a very big push isn't it? The virus, the economies, the loss, the fear of loss, not having a job, maybe losing your home, or the fear of it. So many things. And on top of that there are natural disasters–weather events that seem to be increasing, and many of you lose your home or maybe even loved ones from this.
You are being pushed to wake up. But you are being pushed to wake up bigger with less "stuff" inside of you. We don't care about the stuff outside of you because it isn't even real. It feels real. You can interact with it. You dance with it. But it's only an expression of you.
Now some of you may not believe this. That's fine. You can leave and go on to another channel if you'd like. When you're ready, you will hear it again. It is the truth. This is why we encourage each of you to learn a process to go within, to touch on purpose that beautiful, quiet space. The more you can do that intentionally, the less you have to be pushed and pushed and pushed to get there. You'll begin to taste it on your own.
But it takes time in your experience. it isn't an instant event. You may have moments where Grace strikes, the light bursts you through a wall, and you have a beautiful experience. This helps you to hold onto faith and to keep going. But the process unfolds over time. In your world, in your experience of this world, it is a linear process because your world feels linear. Of course, from our perspective it's Instant, but that's not how you all experience it. So be patient with yourselves. Be gentle with yourselves and know that this storm, as horrible as it feels, is filled with blessings if you just embrace them.
And the biggest one is removing portions of your ego–all of those attachments and contractions in your consciousness. You can't just say, "Oh i'm going to drop them now." You can say it, but does it work? That only works in the end. Until then there is the spiritual path. Sometimes you feel like you're climbing up a mountain with your fingernails and sometimes you're walking joyfully with no stress at all. It's all your spiritual path.
So give yourself permission to go within, to become deeply centered in the eye of the storm–that "I", that supreme peace within your own being, that beautiful explosion of love and light and wisdom that always exists within each one of you. It's who you truly are. So, allow yourselves permission to go deeply within your own beings.
We all send you our deepest love and our blessings.
i am Archangel Sophia
Sharon Davis - I've been a serious meditator as well as a lightworker, a Reiki master and a nurse. Over time, I found myself experiencing contact with various spirit guides which eventually led to direct contact with Archangel Metatron. He has extremely subtle and very powerful energy. Communicating with him has brought immeasurable joy, love, and understanding into my life. Source
---
CrystalWind.ca is free to access and use.
Please support us with a small gift of $11.11 or $22.22 or $33.33.
Thank you!

ॐ Namasté - Blessings!

"Life is an echo, what you send out comes back."
© 2008-2021 crystalwind.ca. All rights reserved.
Spirit Animal Totem Of The Day!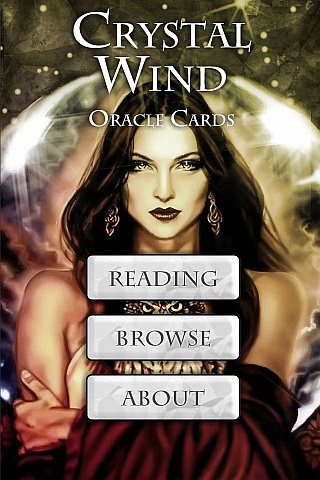 Cut Through The Illusions!
Who is Online Now
We have 1628 guests and no members online