Category: Archangel Messages Views: 1432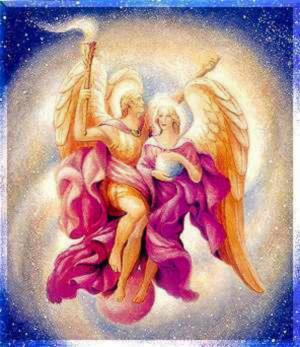 Message from Archangel Zadkiel: Transmitted Through Linda Robinson
April 2014
Greetings Beloved Ones,
This is Archangel Zadkiel, along with Holy Lady Amethyst, of the Seventh Ray of Transformation and Manifestation, and we greet you in Love and Light. Today we wish to discuss the powerful center of energy that you are and how you can use this for highest good.
You are a powerful center of energy. You have within your Being a great force of energetic potential. You radiate waves of energetic vibration out from you in concentric circles wherever you are. You are radiating this energy when you are sitting still as well as when you are walking around in a crowd.
You are a constant source of flowing energy that reflects your internal state of being.
Your internal Being acts as a transformer that harnesses the waves of energy and imprints them with your own personal signature before these energetic waves flow out from you wherever you go.
Therefore, you act as the operator of your own personal power plant. The energy in itself is neutral, and you determine its quality as it flows out from you. Whatever you have in your heart and mind will determine what you send out. The vibrations that flow out from you are constantly changing depending on your own internal state of being.
It is similar to the waves that radiate out from a pebble thrown into a pond. If the pebble is thrown with anger and great force, the waves will be taller and more violent. However, if the pebble is dropped gently into the water, the waves will ripple out in a slow and peaceful manner.
The same principle applies to the vibrations that you create with your own internal energy. When you feel love in heart, you imprint the energy with your love. However, if you are angry or upset, your energy will carry this vibration.
Therefore, you have the choice as to the type of energy that you radiate.
Many times you may have built up an energetic pattern through repeated thoughts or emotions of a certain type. These thoughts and emotions may have become so ingrained that they are like a default pattern of energy that you tap into very easily.
This can be very useful when you have consciously worked to imprint your energy with what you wish to radiate.
For example, if wish to carry and radiate a vibration of love and peace, this can be established by thinking about your many blessings and feeling gratitude for them. You may feel love as you think about family, friends, or pets. You may appreciate a beautiful sunrise or the sounds of nature and feel grateful that you are able to experience the beauty around you. These feelings of love and gratitude can lead to a peaceful state within your center of energy.
As you think about these things and feel gratitude, the love in your heart center grows. Each time you feel love and gratitude, you are making an energetic deposit into this type of vibration within your Being. Therefore, you are able to determine the quality, quantity, and strength of your energetic account of love and peace.
The more you can pay attention to what you are feeling in the moment, the more you are able to imprint your energy with the type of vibration you wish to experience. What you focus on expands.
By being present in the moment, you can more easily build and maintain the type of energetic signature that you want to radiate. You are able to notice any thoughts or feelings that are not consistent with your desired vibration of love and peace. Then you can transmute them with the Violet Flame and transform the energy by focusing on something that gives you peace.
For example, you may focus on your Divine Spark within and feel the love. You can extend this focus to the Divine Spark within another person as a reminder that you both came from the same Creator and feel the connectedness and oneness of all of humanity.
Each time you transmute and transform any discordant thoughts and feelings into love and peace, you are establishing a pattern for this process, and it becomes automatic. You no longer let discordant energy develop into anything large because your new pattern is to notice anything discordant and transmute it immediately. You are able to control your own center of energy. You determine what it will be and what you will allow to remain in it.
When you maintain a focus on love, peace, and highest good, you radiate this vibration out wherever you are. You are peaceful within your own Being, and this flows out to humanity, the planet, the solar system, the universe, and beyond.
Beloveds, we are partners with you in radiating love and peace for highest good, and we honor you for using your powerful center of energy for love, peace, and highest good.
Know that you are greatly loved.
WE ARE Archangel Zadkiel and Lady Amethyst
…and We surround you with love
And so it is.
---

All rights reserved Linda M. Robinson, www.PersonalPathwaysOfLight.com.
You may copy freely and share. Please copy the message in its entirety, and give credit to Archangel Zadkiel as transmitted through Linda M. Robinson/PersonalPathwaysOfLight.com.
26 Towne Centre Way #184, Hampton, VA 23666, USA
Source Here
CrystalWind.ca is free to access and use.
"Would you consider a small gift of $11.11 ?" :)
ॐ Namasté - Blessings!

© 2008-2019 crystalwind.ca. All rights reserved.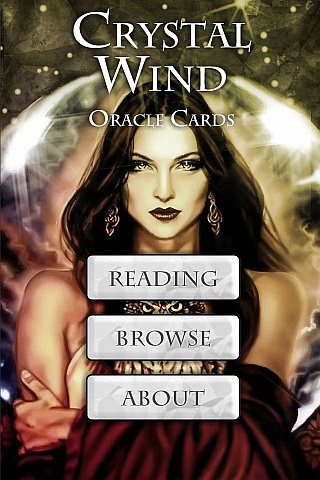 Cut Through The Illusions!
We have 1420 guests and no members online