Category: Archangel Messages Written by Ailia Mira Views: 1407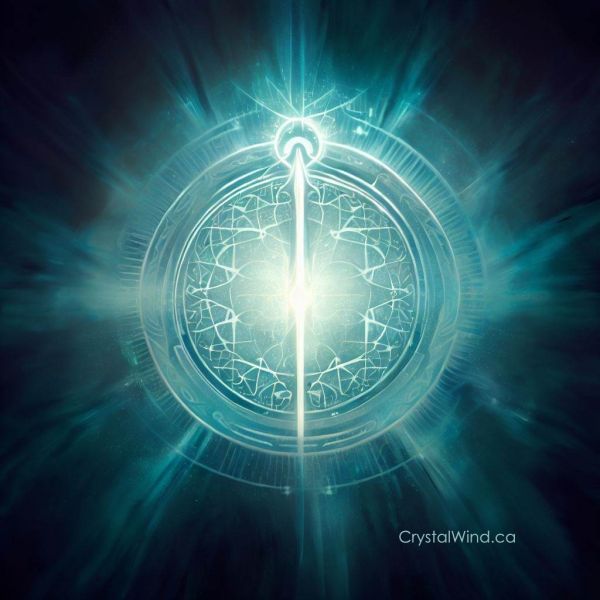 Message from Archangel Airiel, with Archangel Michael, Archangel Metatron, Archangel Barachiel, the Council of Ein Soph and the Council of Radiant Light
Message channeled by Ailia Mira
Hello, Divine Ones,
We greet you in love. It is good to be with you in this way. We love you and we love being with you.
The Light within you knows how to live. How to do everything. How to be anything you wish to be. How to organize your life. How to navigate your day. How to orchestrate transitions you wish to create and how to elevate your experience. Given this, we invite you to consider inner authority in life and living.
The shift from outer authority to inner authority is everything. It is how you will know who you truly are, how loved you are, how benevolent Life is and how good it can be. This shift, from outer authority to inner authority, takes courage but more than courage, it takes practice.
It takes courage to be willing to try out your inner authority and see how it goes. It takes courage to be willing to tune into yourself and experiment with trusting yourself in deeper and more comprehensive ways.
The practice is essential because most of you pay a great deal of attention to other sources of guidance and other people's ideas of what you "should" be doing, being, living, thinking about and focusing on.
The competition in the world for your attention is fierce. That is because your attention is where your power lies.
Pause for a moment and consider what we have just said: your attention is where your power lies.
Then think about what you've been paying attention to recently. For the last couple of hours even.
Then add to that contemplation the principle that what you pay attention to, you make real. What you treat as important, you give your attention to and solidify it as you see it, in your experience.
Think about this.
Inner authority can liberate you from needing to know in advance how things will go, or trying to control things - neither of which work. Inner authority can simply give you a "yes," or a "no," for anything - a topic, a choice, an idea.
Any idea that feels good to you and that you're inner sense says "Yes!" to is something inner authority is lighting up for you. All else? You can withdraw your attention from. Confidently.
Learning to live this is an enormous shift because your whole lives have been about learning to pay attention to someone else besides you. It started with parents and school and continues to this day with friends and family and advertisements and television and social media and nagging habits of thought that make you feel inadequate and as though you're on the wrong track.
We know that the beginning of this may seem small to you or even feel pointless, but we assure you, it is not. Decide that you have access to clarity within yourself and decide that you are going to learn to perceive it, follow it and align with YOU.
Beloved friends, there is only "your way," in life, that is the only way to know the fullest expression of your life. You are always living a version of "your way." It's either a full-out version of "your way" or a version of "your way" that is cluttered up by many aspects of your life in which you "make real" things that are not lit up for you and thus, make yourself feel doubt, fear, hesitation, and like you want to try and control things.
The Light within you is you. The vastness of your being, is always there, present, within you, the core or center or soul even of who you are. This intelligent, loving awareness knows you, knows life and is the source of your being.
When you align with you, with this Light, this truth within you, when you orient to this inner author - the creator of your humanity - you allow your life to start working for you.
Life, beloved One is working for you. Life is a co-creation. You create your vision of life and life - Creation, in this Universe - rearranges itself to accommodate your vision of reality. This is how it works here. You make real what you treat as real.
Your inner authority is here to guide you. When you follow your inner authority, your spirit, without hesitation, without planning, without needing to control the outcome or try to play the role of the Universe, then you start to thrive.
You were never meant to come here and figure things out. You were meant to come here and express yourself. Create. Experience your creations and create more.
You create by your inner vision, and your alignment with your inner light, the authority within you, the sense of what is "yes" within you is something to begin to put into your inner vision of Life.

What if you believed that you had authority within you that you could trust? That would empower your life to unfold in magnificent ways and that could always be counted on to guide you and help you know what to do and when?
That would feel good, wouldn't it? 
What if you gave your attention to that idea? What if you invested attention and focus and contemplation in that direction? You would make real what is fundamentally true - you would make real _in your experience_ the knowing of truth within you.
You would begin to live your life noticing and aligning with your sense of what matters. You would begin to feel more relaxed and happy. Your mood would be better. You would find it easier to ignore urges and prompts to "get busy doing whatever-is-hot-now" that the fear of missing out or failure or the idea that answers are outside of you, cause you to jump around to. Over and over again.
Aren't you ready to find that life can be navigated from within? With confidence and ease? And that this planet is a playground for joy and expression?

We think that you are and thus we offer these truths to you here, now, today. This is an invitation, to align with YOU.
Inner authority, outer authority or a confusing mix; it's your choice.
We know you, we love you and we are always with you.
We are complete. I AM Archangel Airiel, with Archangel Michael, Archangel Metatron, Archangel Barachiel, the Council of Ein Soph and the Council of Radiant Light. We bid you, good day._
Credit
Message channeled by Ailia Mira
My name is Ailia Mira. I am a writer, artist, conscious channel* and solopreneur. I'm exploring the ways of living that are in alignment with who I truly am. In addition to living this way myself, I am also an experienced coach, facilitator, teacher and guide.
Source
---
CrystalWind.ca is free to access and use.
Please support us with a small gift of $11.11 or $22.22 or $33.33.
Thank you!

ॐ Namasté - Blessings!

"Life is an echo, what you send out comes back."
© 2008-2021 crystalwind.ca. All rights reserved.
Spirit Animal Totem Of The Day!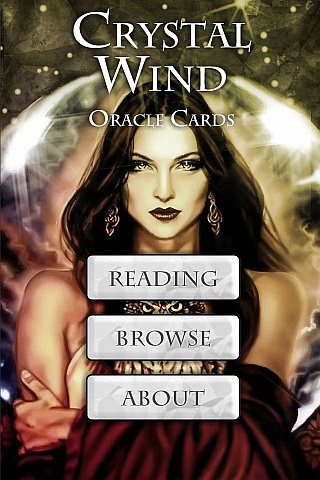 Cut Through The Illusions!
Who is Online Now
We have 1881 guests and no members online