Category: Archangel Messages Written by Jahn J Kassl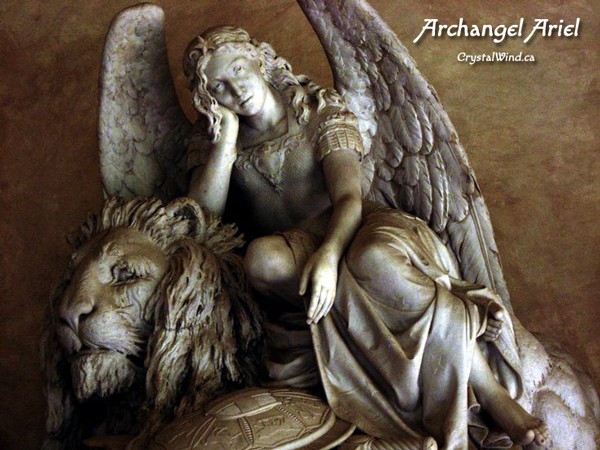 It is the truth of all truths: You and God are one!
YOU AND GOD ARE ONE!
Call on God, call on me, call on your spiritual home! We rush to intervene where it is beyond your capabilities and your current capabilities. Indeed: We are one big cosmic family and too many people are still too little aware of this.
Come to the fire of God so that it warms you, jump into the ocean of HIS love so that your longing is fulfilled and search for the source of all sources so that your spiritual thirst is quenched.
God is the center of all life, all being and all reality. Only in those worlds from which God was consciously banned because of desired experiences does God remain a silent observer until a higher consciousness is born.
On this earth, however, everything exists at the same time.
Good and harmful influences, lightful and lightless, people who are full of love and people who have completely lost love - all at the same time - and now.
Staying oriented these days is the fine art and it is important to take heart at the right moment and courageously cope with the harmful influences of time. Because that's what it's all about today, here and now - and in this message that is so important to you.
A loved person,
in all efforts and endeavors it is only about a - your - vital relationship with God.
Any circumstance can be overcome when God dwells in your heart, when belief in HIS guidance is constant and when you boldly live by it. In this way virtue is attained and enlightenment is bestowed.
It is the truth of all truths: You and God are one!
In a practical sense, this means making every effort to get closer to God every day. How is that possible? By
DISCRIMINATION, COMPASSION, AND TRUST:
You develop the power of discernment as soon as access to your heart is free.
Mercy comes when your choices are those of the heart.
And at the same time trust and devotion grow.
First and foremost, it is about the healings of your heart and free access to your most holy place.
Do you know why the world looks the way it currently looks? Why are there so many harmful influences and so much negativity?
Because people's hearts are closed behind walls of pain, suffering and fear. These people no longer have access to themselves and to their divine nature and so they act inhumanly, coldly and heartlessly.
Today more than ever it is therefore a matter of exposing the heart. You have to feel yourself and reach it with your love energy - and we will devote ourselves to this process in the following with full devotion.
So now comes the invitation to you to be ready so that God can tear down the walls of fear and destroy your world of worries and doubts once and for all.
Fear, worry and doubt are not a reality, just a deceptively real reality on this level of being.
Being aware of this fact in everyday life leads to serenity and inner peace.
Your confusion comes from your mind clinging to the visible and hanging on to external circumstances. As long as only the outside offers you security, everything stays as it is, because it is you who keep the outside alive.
Every increase in vibration means venturing from the outside into the inside - and a completely different perception sets in and everything is different. You are already close to the heart and the healing work can begin.
I now invite you in the name of the Almighty Creator, in the name of God, to allow God access to your heart. So that grace can flow, reach you, and transform you.
Now ask GOD in the following words to restore a living relationship between you and your heart.
I ASK GOD FOR THE HEALING OF THE HEART
I, (state your name here),
ASK GOD TO COME DIRECTLY INTO MY LIFE.
BOLD AND FULL OF TRUST, I WANT TO FREE MYSELF OF ALL HARMFUL INFLUENCES.
BURN MY WORRIES, DOUBTS AND FEARS IN THE FIRE OF YOUR LOVE AND LET YOUR LIGHT SHIN IN MY HEART FOREVER.
I AM THE WAY, THE TRUTH AND THE LIFE.
GOD IS IN ME - ALL-ETERNAL.
Break …
The breakthrough of the light and love of God in your heart is the key to a new perception of the events on earth today.
How do you want to interpret this crazy time correctly when you despair of the phenomena? How do you want to distinguish between what is harmful and what is valuable when you are always staring at the outside as if spellbound?
How are you going to grasp the meaning of this time when you are constantly dealing with the negativity that is emerging now?
80% BEING, 20% APPEARING
The way to inner peace and inner balance always leads you inside.
What it is about is that you keep shifting your attention from appearance to being until you reach the 80:20 ratio. Focus and become aware of where you are directing how much energy and how you are looking at the world and its phenomena.
Do you see the spiritual nature behind the obvious - at least 80 percent? Does the APPEARANCE blind you or does the BEING enlighten you?
Now it is time to initiate a radical turnaround, withdraw your energies from the outside and make them available entirely for inner perception. From within you will look at the world with completely different eyes: with eyes without fear, without worry and without doubt, but full of love, compassion and trust - and with sufficient discernment. So now we have come to the point in this message where we are re-anchoring Discrimination, Mercy and Trust in your heart that has now been opened and remains open for many people.
The "revelations of God for planet earth" describe the timeline of the awakening and the awakened people. So it will happen for those who have God in their hearts and who walk through these times with God.
Because the upheavals are unimaginable and without God man is lost.
Let us now anchor the pillars of discrimination, mercy and trust, because you need these qualities now so that you can do justice to this time and your assignments.
Because only he who can distinguish, is compassionate and who can trust, will climb the stairs of knowledge further and at the end will inherit the kingdom of heaven on earth - described in the revelations of God.
(Continued from Book 2026, pp. 72-77 ):
THE LAST CALL
So the LAST CALL goes out to you, beloved gods of the one God, who are descended from me and who are through me as I am through you.
YOUR GODS OUT OF BEING! AWAKE!
THE SIGNS OF THE TIME ARE GIVEN TO YOU.
THE SIGNS OF HEAVEN ARE BRING TO YOU.
THE LOVE OF THE ONE ETERNAL GOD IS EVEN PRESENT AND TODAY I AM AMONG YOU.
THE EARTH HAS ARRIVED IN THE KINGDOM OF PEACE, IN THE KINGDOM OF JOY, IN THE KINGDOM OF LOVE.
THE PEOPLE ARE ASKED TO MOVE INTO THE NEW APARTMENTS THAT YOU ARE PROVIDING FOR THE FATHER AND MOTHER OF ALL HIS.
PEOPLE ARE CALLED TO WORK WITH THE LOVING LIGHT BRINGERS OF THE WORLD BEYOND THEIR PERSPECTIVES - NOW WHERE THEY ARE VISIBLE WITH YOU AND SHAPE YOUR DAYS.
PEOPLE ARE CALLED TO BUILD PARADISE ON EARTH AND TO Obey GOD'S CALL. YOU ARE EVERYTHING.
YOU ARE THE ONE WHO IS, FROM THE BEGINNING OF TIME, FROM ETERNITY TO ETERNITY.
YOU ARE THE BUILDER AND DESIGNER OF THIS NEW ERA. THROUGH YOU, EVERYTHING IS TRUE, EVERYTHING BECOMES REAL: HEALING, BLESSING AND LOVE.
YOU ARE THE MASTER OF THIS TIME, THE DEITY OF THESE DAYS, THE ALL-WORKING FORCE THAT CREATES NEW REALITIES.
THE TIME IN WHICH YOU HAVE TO CHOOSE YOURSELF IS HERE.
THE LAST CALL IS GIVEN. YOUR GODS OUT OF BEING! AWAKE!
So this time brings three qualities, expressed by the following three pillars:
7th pillar: pillar of distinctive character
"The clarity of my omniscient soul guides me in all decisions."
8th pillar: Pillar of Mercy
"I accept every expression and every decision made by my beloved brothers and sisters."
9th pillar: Pillar of trust
"I trust my decisions."
Qualities that are now required in the days that have such a lasting impact on human coexistence:
an unclouded power of discrimination, mercy towards all life and trust in everything that comes and what is - but above all trust in your choice, in your decisions that you are ready to make.
So I invite you to let these qualities into your energy field by anchoring them in it.
So that they develop their power and determine your path.
ANCHORING OF PILLARS 7–9
SOURCE OF ALL, I AM READY TO ANCHOR THE PILLAR OF DIFFERENCE IN ME. THAT LIGHT QUALITY THAT ALWAYS PUTS THE RIGHT CHOICE INTO MY FIELD OF VIEW.
I ASK MY LIGHT SISTERS FROM BEING TO ANCHOR THIS PILLAR OF LIGHT IN ME SO THAT I NEVER MISS.
Break …
SOURCE OF ALL BEING, I AM READY TO TAKE UP THE PILLAR OF MERCY IN ME. THE MERCY THAT GIVES EVERYTHING AND GIVES MY HEART WITH UNDERSTANDING.
I ASK THE HAND OF GOD TO ANCHOR THIS TORCH OF LIGHT FIRMLY IN ME, SO THAT I MAY MEET ALL LIFE IN THE LIGHT OF MERCY.
Break …
SOURCE OF ALL, I AM READY TO LEAVE THE PILLAR OF TRUST INTO ME.
SO THAT I ENCOUNTER THE EVENTS OF THIS TIME WITH FULL TRUST AND TRUST THOSE WHO COME INTO THIS WORLD FROM THE OTHER WORLD TO ACCOMPANY ME WITH LOVE.
I ASK MY ETERNAL FAMILY TO ANCHOR THIS LIVING LIGHT SOLIDLY IN ME, SO THAT I FULLY TRUST ALL OF MY DECISIONS.
Break …
BE THE KEEPER OF MY HEART!
WALK INTO LIGHT EVERYTHING THAT COULD CREATE IN ME DURING THE LONG PERIOD OF DARKNESS.
AUTHORIZATION
I AUTHORIZE THE DIVINE LIGHT TO PROMOTE MY TRANSITION TO A FULLY CONSCIOUS ENTITY WITHOUT CONDITIONS AND UNCOMPROMISINGLY.
I AM THE FORCE, LIFE AND LOVE.
SO BE IT. FOR ETERNITY.
Dwell in this energy of love and spread your grateful heart before God.
After you have completed this process and as soon as you are the bearer of this new quality of light in you, take your time and stay in silence. Experience the power of this expansion of your being and be aware of this initiation. (End of the message from the book "2026" )
YOUR TRUST HEALS
ARIEL ARIEL: You have placed yourself unconditionally and uncompromisingly in the care of God - your trust will completely heal you.
JJK: I now remember the wonderful passage from the Bible: "On the way, a woman who had been suffering from severe bleeding for twelve years came up to Jesus from behind and touched a corner of his robe.
Because she said to herself: 'If I just touch his robe, I'll get well.' Jesus turned and looked at her and said, 'Don't be afraid! Your trust has helped you. ' In the same instant the woman was healed "(Bible, Matthew 9: 20-22)
ARCHANGEL ARIEL: In this innocent and pure trust, any healing is possible! You should become innocent and pure like children - and you will as soon as you communicate with your heart, as soon as you live from your heart and all your decisions are heart decisions.
The walls of fear and worry, ignorance and doubt were burned down by GOD today! Now make sure that no new walls are built and that your being is not overgrown by new fears or worries.
Practice devotion to God daily!
If you think the job of making a living is holding you back, you have not got this message.
Nourish your inner vision of the New Earth, on which humanity has triumphed and the good, light and beautiful is realized. Feed it through every thought and feel this reality until it has completely taken hold of you.
So go there, beloved person, and fight like a lion of God only this one fight: Remember the name of God with every breath!

In infinite love
ARIEL ARIEL
Channeled by Jahn J Kassl
English edition by crystalflow translations
Channeled by Jahn J Kassl
English edition by crystalflow translations
Our German and English blogs are run separately, since not all of the messages are translated into English. In order to guarantee the clarity of this website and the pure frequency of all entries, the LICHTWELT portal refrains from advertisement of any kind. We will continue to do so with deepest conviction. Which is why we ask you, dear reader, for your support: With your donation you can ensure this service and the existence of the LICHTWELT publishing house.
Source
---
CrystalWind.ca is free to access and use.
Please support us with a small gift of $11.11 or $22.22 or $33.33.
Spirit Animal Totem Of The Day!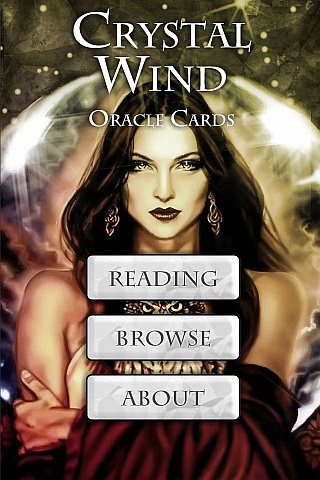 Cut Through The Illusions!
Who is Online Now
We have 1133 guests and no members online