Support crystalwind.ca with your donation and help spread spirituality and positivity.
Blessings!
Category: Archangel Michael Written by Angels and Light Therapies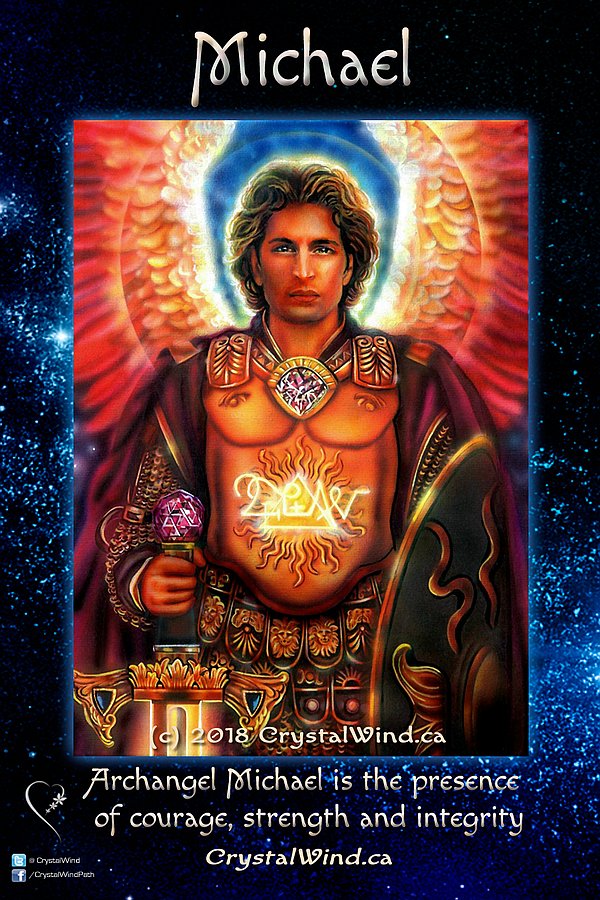 Dear ones! I AM ARCHANGEL MICHAEL!
Very well we are back. We never imagined abandoning you. We will always be beside each one of you. Even if someday we no longer have a voice in this way, we will always be by your side; even though many do not believe it, even though many doubt it. But as Sananda said earlier, we will no longer be here talking about postures, about behaviors, about ways of thinking.
I started here in this group, a work some time ago. A work of teachings, a work of changing consciousness, and that today, looking at each one of you who participates in this group, I recognize that it was work that yielded results. Unfortunately not for everyone. Some still find themselves stuck in beliefs, dogmas, prejudices, which are hard to get out of their minds, but the future will tell; the future will show who actually has the truth.
No longer will you find teachings here. What had to be taught was taught. You have learned all the feelings, all that is important for you to make your journey to the Fifth Dimension. We will no longer bring anyone by the hand. There are no children here, because even the children already know the way forward; they don't need to be guided. So each of you from now on will make choices.
There's no use in that overused and repeated phrase – "I can't!". If you insist on this phrase, more and more, it will reverberate in the Universe, and effectively, each time it is said, it will diminish your ability to achieve something. So everything will be choices. What to say, what to do, what to think, what to eat? Everything will be choices, and every choice implies a reaction; implies a result.
So don't wait any longer for us to come here, and let us point you in the right path. This has already been done. There is nothing more to show, as we end up being boring and repetitive, especially for those who have already found their way. So I would say the timing is totally different now. We stride into the New World. Your planet is transforming, it's showing its strength; it's showing reactions to everything you've done.
Many might think, "But Gaia could forgive us. Isn't that what you teach all the time: forgiveness?" Really. So I would tell you that Gaia has already forgiven you, and Gaia's great forgiveness is allowing you to ascend with her. Because if she didn't forgive you she would go alone, she wouldn't take any of you; just the feeling of revenge for everything you've done to her. But this would not be the attitude of a Being of Light. So Gaia, yes, has already forgiven each one of you, because all of you, willingly or not, have attacked Gaia. If not in this one, it was in previous incarnations. Everyone has their share of guilt. So forgiveness has already happened; she has allowed you to continue with her, and she is striding toward the ultimate elevation of all of you.
So once again I repeat: from now on, only choices. Just it. It's like you had that bank account, where if you save, if you act responsibly, if you act firmly, that account remains stable and can even grow, because when you put the values ​​there, you keep them there. Now if you are irresponsible, you overspend, those values ​​go down, and you have to go through the whole process again so that the values ​​go up again.
So I would say that every positive choice, every choice well made, increases the amounts on that account for ascension; it is the price you must pay for ascension. This price is not the price you know here on the planet. No one will bribe anyone. It is the price of the high energetic frequency of each of you; this is the price: having a high frequency so that you can effectively have the quota for ascension. So each positive choice increases this quota, brings you closer and closer to this value. Now every negative choice doesn't park you; it withdraws, it is effectively an expense. You chose wrong; spent that positive part that was already there. Nothing is worthless. So I would say the time now is just that – of choices.
And with every choice, positive or negative, the result will come.
As of today we would no longer have long videos or teaching videos. We will be preparing every day, every time we come here, new things, new concepts, not teachings. Let's say that we will bring you tools so that you can properly walk the road of ascension. And then it will be up to each one to make the correct choice.
And in closing I just say this: it's not doing everything we say here that will lead you to ascension. There needs to be discernment, there needs to be common sense. Spending 24 hours a day, meditating, praying, without love in your heart, without an inner modification, without good choices, does not take you to the Fifth Dimension. It's all a set, in which the heart always has to come first. Each and every feeling has to come from there, because when it doesn't come from there, it doesn't add to that quota, on the contrary, it can often just park, but depending on the feeling, you can withdraw from that quota.
So we will bring tools for you. Now let each one be able to choose. "No, I don't want to do this one!" Excellent! This is what I want. It's not just taking them all, and doing them, because that's not what will take you to the Fifth Dimension. Not all of you adapt to what we say. Some like to meditate, some like to pray, some like to be in nature, it doesn't matter; matter where you find the heart. And if there's someone who likes to be up in a tree feeling all that energy, it's perfect; there he found the way, from the heart. He doesn't meditate, he doesn't pray, but when he's at the top of that tree he's with himself, he's inside the heart. So there he's going up, more than just meditating 24 hours a day, thinking about anything but what he's saying.
So know how to make the choices; know how to use the tools correctly, because even this many of you have not learned. You cling to anything, thinking you're buoys, that won't let you drown; and I assure you that if these buoys are just the fruit of your mind, they will not keep you on the surface.
So know how to make the choices, know how to find the way. And from now on, don't see us as crutches anymore, and if we're not here, you don't know what to do. This time is up. We will no longer come here daily. We'll come when we think we have to. The time is different now. It is no longer crutches or supports for their minds. We do want to be support, but for your hearts.
Translation by Google.
Image Courtesy of The Crystal Wind Oracle and Artist Lisa Iris
oracle.crystalwind.ca - www.lisairis.ca
Angels and Light Therapies
Vania Rodrigues
Source
© 2021 crystalwind.ca. All rights reserved.
CrystalWind.ca is free to use because of donations from people like you. Please help support us!
Blessings!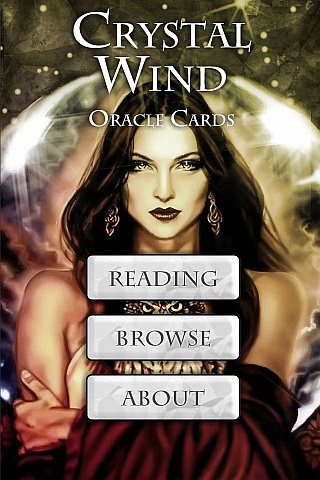 Cut Through The Illusions!
Available On

Spirit Animal Totem Of The Day!
Featured Articles: Archangel Michael
The Family of Archangel Michael

Open or Close

The Families of Michael

(Note: This is incredibly difficult to express and so it is asked to be in neutrality and witness this information from an observational level. This way you will not be prone to attack it, however to utilize this information as a part of your informed awareness and self empowerment as you move forward on the consciousness evolution path. Galactic Human evolution is requiring we take responsibility to see and witness things that have been hidden from us. This is one of those major revelations that is very painful and controversial and as such, it is requested to be aware of it and then make your own internal decision on what feels internally right for you. Being responsible for the direction of your being and claiming self sovereignty and freedom for yourself as well as for others requires that we see all that is hidden, and we take responsibility for it, even when it's painful or unpleasant. )

Read More

The Michael Invocation

Open or Close

The Michael Invocation has been used for many years as a means of clearing people's energy, and the energy of their homes and other buildings. The Invocation has changed over time, as the situations people have found themselves in have become more difficult to manage, or more complicated to understand. It has never failed to provide relief on many levels - though the relief will only continue if a person chooses not to repeat the old patterns of behaviour that first got them haunted.

Read More

Archangel Michael: You Are Shape-shifting Into A New Reality

Open or Close

Beloved masters, a new day is dawning on your Earth, an era that has been prophesied and foretold for many ages past. The holographic pictures and frequency patterns that have formed your personal reality are shifting. That is why you feel so vulnerable, and you no longer have an identity that you can relate to or familiar parameters to guide you.

Read More

Archangel Michael: Gratitude Meditation

Open or Close

Darlings! I AM ARCHANGE MICHAEL!

Of course, I wasn't going to ignore this request. And I come here with great joy. It's a party day! And it really was a big day for her. So what I was asked is to conduct a gratitude meditation.

Read More

Archangel Michael: Powerful Mental Concepts for Ascension

Open or Close

BELOVED MASTERS:

When we say, "You must seek to express unconditional love to those around you," we mean the highest frequencies of love attainable for that particular level of Self-expression. The frequencies of love will increase in power and perfection with each more refined level of Self-consciousness you attain.

Read More

Who is Online Now

We have 929 guests and no members online
X
Right Click
No right click