Category: Archangel Michael Written by Vania Rodrigues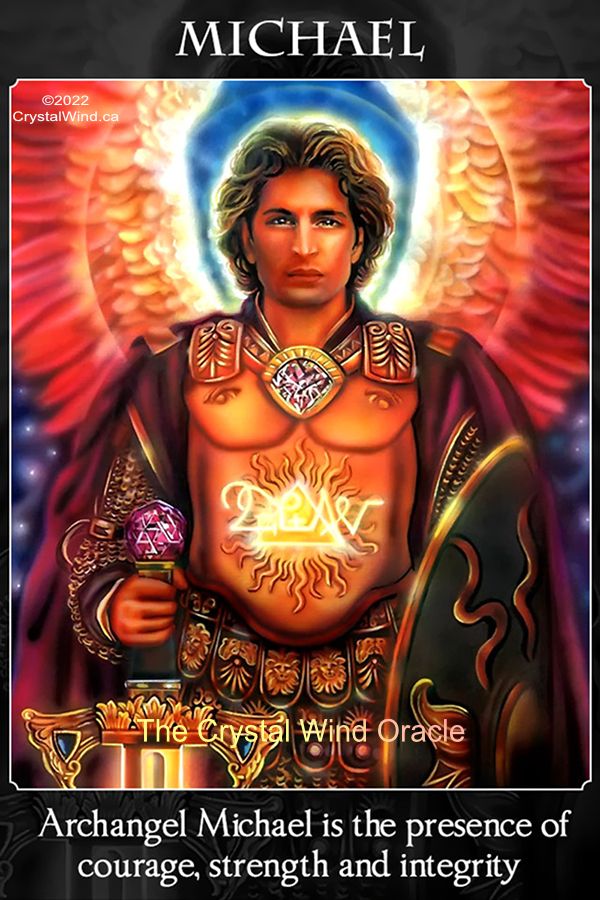 Dear ones! I AM THE ARCHANGEL MICHAEL!
Let's put it this way, restart the walk. I'm not going to say that everyone abandoned it, nor that they are extremely sorry today for everything they've done; I can say that these cases were minimal, which makes us very happy. You have gone through this whole process self-consciously on your walks, moving within balance and staying within as possible, with a focus on ascension. But the world outside continues to show itself, continues to try to unbalance each of you.
So, let's just remember a few things here. First, the pandemic. Deaths, deaths, deaths. This has always been the big thing, people dying from the disease. At no time did anyone ask if those souls were leaving of their own accord. It's the same thing that you lonely, on a rainy day, in the middle of the street, where the first transport that appears you take, without caring or often where, you want to get out of the rain. Very well, many souls did the same. They had decided that they would leave and that they would not be part of the process, not in the physical body. And I can say that they took this ride in illness, to fulfill what they had planned; the vast majority were like that.
Yes, there are those who didn't make any deal but left too. And why did they go? Because they never treated their bodies properly, they did not emanate good energies, fear had fully taken over their existence. So we can say, that in this case they reaped what they sowed; a total imbalance in their bodies, enough so that the disease set in, and there was no cure. Very good. But time has passed. Today we can say that several attempts were made, to try to keep the disease at its peak, without success.
The last wave, supposedly the most transmissible, was practically less lethal. So this path is no longer serving the non-light. We can say that they "threw in the towel" as you say, they have already realized that in this way they will not achieve anything else. You are already living with the disease, as you live with so many others out there. So what to do? "Trying to kill humanity doesn't work anymore, because we won't be able to", so they think. Very good. So let's look for something that brings fear and despair to humanity: The Wars.
Very well, you have always had a fear of a great final war on the planet. I don't know if you remember, but we've said it here a few times: This won't happen. And I'm not going to say it's because of you, it won't happen because it won't be allowed by Father/Mother God to destroy this planet, as they imagine. And they are fully aware that they won't make it, that we are here precisely to prevent this, but the problem remains. The news comes more and more desperate, more and more horrendous, a lot of manipulation, a lot of deception, a lot that is disseminated that is not true, but you all believe it; are not there, to see the truth.
At no point am I justifying the one who started the war and saying that he is correct. A ruler who determines a war can never be correct, in any sense. I'd just like to say that there's a lot more going on behind the scenes than you might think. But it wasn't supposed to get to this point. But as has been said here: Free will continues. In the same way that we advise you: avoid this, avoid that, don't do this, don't do that; you can by your own decision and say: "I'm tired, I don't want this anymore, I'm going to do it" And you do. Likewise, the one who is there in charge of power. He's still a human.
So what do I want to bring you with this message? The focus has changed, soon you won't even remember the pandemic anymore, because it's no longer reaching you, it's no longer priority number 1. Now your news only portrays the war. So what am I going to say to you right now? Take the focus from there. You are feeding this war, when each one sees what is shown and feels pain, dread, fear, this energy feeds the egregore of war. Because it feeds on fear, it feeds on dread, it feeds on provoked deaths.
So I ask each of you not to put another quantum of energy into this egregore. Change the channel, stop listening, don't get into this energy. I'm not here claiming that war doesn't exist, but it's not what is being shown; neither the reasons nor the consequences. A lot is manipulated, a lot is fake, and you are falling all right. And there is talk of a nuclear war again. I'll just ask you one question: Are we drinking juice, swinging in the hammock? I believe you will answer no. Then many will ask me: "But what about those who are dying, for something you said would never happen again?" And I answer: Free will continues in you.
Those who are losing their lives right now are there because they chose to be. Many are being forced. Is there any justification for this? So... I decide, I am a ruler and I decide to go to war and I force everyone to fight for my decision; and many die by my decision. What happens to me? Don't even want to know. So don't create sides, don't be for or against anyone. Don't judge something that you don't know, what is actually happening. Yes, the first step has been taken.
The first threw the ball at the neighbor's house and the neighbor felt obliged to respond with more balls. So there are no culprits and there are no aggressors, everything has a purpose, and you don't know what it is. Everything is looking like a big theater, where all the powerful are gathering against what is happening; rally against, but continue to fuel the war. If you really want something to stop, what do you do? You work with your head not with killing. But the world is working with the killing and instigating more and more war, and bringing fear, pain and despair to whom? For all the inhabitants of the planet.
So, I ask again: What path are you on? The path of ascension or the path of the Third Dimension? Because all this is nothing more than a great theater, to take you out of focus, out of your path. One thing I can say: We're not sleeping, not swinging in the hammock, not drinking juice; we are very attentive. But that's what we've always said to you: Who commands the whole process are you, not us; but everything has a limit and I can tell you that you are testing our limits. It is as if they were saying the following: "You are there and we are here, doing what we have always done and we will continue to do so; and we want to see how far you go."
There is no threat to us, no one threatens us, no one frightens us. Because? Because we see the truth, because we see the manipulation that is being done around this whole process. The process exists, it is real, but not in the way it is being put. But if that neighbor had taken that little ball and just returned it, none of this would be happening. It's a shame, we were really saddened, because it seems that everything we taught and tried to show was worthless. And I'll say one more thing: This is not how they put us on the wall. If you think that because you are walking this path we will act in some way, you are very wrong. We are not like that. We are not human. We will do it when we think it has to be done. And I say to you: We will do it, no matter who it hurts, no matter who we please or not.
So, I just leave a question in the air: What are you emanating today? Are you afraid of a planetary war? The so famous, that everyone knows will destroy the planet? If you say yes, I am very concerned, because you just said that you don't trust us; you just said that everything we said is a lie, that we're not here, that nobody is taking care of the planet. And I will say more, you signed your letter to remain in the Third Dimension, because if you believe in everything that is there and that will come to this end, you really haven't learned anything; you forgot everything that was said, or you actually took a stand.
So I'll just say to you, that each one makes his decision. Whoever wants to continue feeding this egregore, of falsehood and lies, of pain and death, continue to focus on it; keep turning on your televisions and crying, shouting against, judging, seeing those images. Congratulations to you, you put another quantum of energy into that there and it became even stronger. I would really like to know what each of you answer is; and i will know.
The phrase: "The world will fall around you, but you will fall on your feet", has been said by me for a long time. Now if you don't believe it, if you think that all this is nonsense and that you really have to worry about the future, very well, make your choice. which side do you want to be on? From that side that trusts and knows, deep down, that all this is a big manipulation of the planet's consciences? Or do you want to suffer the pain of those who are there, wronged, and you can say just that and keep vibrating in that energy? The decision is up to each one.
I just say: Be careful what you're emanating from, because you're going to get the same thing back. It won't come any different. You receive what you emanate. If you're emanating the focus on war, you're going to have more wars, that's all I can say. Free will is still there. Now I'll close by saying: No one will destroy this planet, I guarantee it. Now, how you are going to behave there within the path to ascension, that is the decision of each one. Make your choices. The time has never been so favorable for choices.
And we are here watching. And for those who believe, wait, because you will see our action. We are not standing still, nor apathetic to everything that is happening. Wait, trust and you will see. It's all I can say.
Translation by CrystalWind.ca.
Image Courtesy of The Crystal Wind Oracle and Artist Lisa Iris
oracle.crystalwind.ca - www.lisairis.ca
Angels and Light Therapies
Vania Rodrigues
Source
© 2022 crystalwind.ca. All rights reserved.
---
CrystalWind.ca is free to access and use.
Please support us with a small gift of $11.11 or $22.22 or $33.33.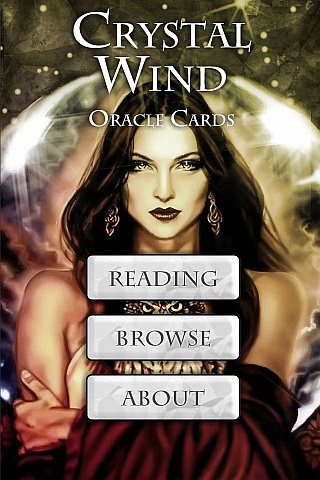 Cut Through The Illusions!
Available On

Spirit Animal Totem Of The Day!
Featured Articles: Archangel Michael
The Family of Archangel Michael

Open or Close

The Families of Michael

(Note: This is incredibly difficult to express and so it is asked to be in neutrality and witness this information from an observational level. This way you will not be prone to attack it, however to utilize this information as a part of your informed awareness and self empowerment as you move forward on the consciousness evolution path. Galactic Human evolution is requiring we take responsibility to see and witness things that have been hidden from us. This is one of those major revelations that is very painful and controversial and as such, it is requested to be aware of it and then make your own internal decision on what feels internally right for you. Being responsible for the direction of your being and claiming self sovereignty and freedom for yourself as well as for others requires that we see all that is hidden, and we take responsibility for it, even when it's painful or unpleasant. )

Read More

The Michael Invocation

Open or Close

The Michael Invocation has been used for many years as a means of clearing people's energy, and the energy of their homes and other buildings. The Invocation has changed over time, as the situations people have found themselves in have become more difficult to manage, or more complicated to understand. It has never failed to provide relief on many levels - though the relief will only continue if a person chooses not to repeat the old patterns of behaviour that first got them haunted.

Read More
Who is Online Now
We have 1001 guests and no members online
X
Right Click
No right click