Support crystalwind.ca with your donation and help spread spirituality and positivity.
Blessings!
Category: Archangel Michael Written by Ailia Mira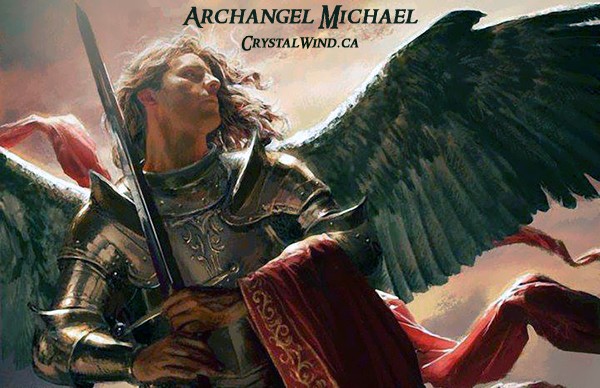 Dear Friends,
As we shared recently, your soul's highest destiny is being activated by the energy streaming in your world from the Eclipse Cycle. This, like all Eclipse Cycles and the energy they bring, is in support of you, collectively as a species, evolving to your next highest level of expression, and personally, in terms of supporting your evolution of consciousness.
All Life is proceeding into higher expression, as it can. Each of you has within you, many different ways you express when you emanate into different realms of expression or participate throughout creation in different ways. As your life unfolds, you are continually opening to new possibilities for participation, expression, and you pick up on these new potentials within. You may perceive this as inner tension, a feeling of a new or stronger desire or idea, it may feel like discord, or a lifting feeling, a sense of how your life could be better, happier, more fulfilling. The discord and tension occurs when what you're being shown or called toward challenges your self-belief, your sense of freedom, or your sense of your capacity. None of which means that what you want or see, is not for you. Only that there will need to be upgrades to your self-belief, or that you may need to give yourself permission in order to bright forth new ways of being.
As your world changes vibrationally, energetically, you change, too. And with this, new aspects of your being are coming online — new capacities. Know this and realize you may have ways of meeting new challenges, or rising into new expression, that are coming online for you now. Capacities you were unaware of, or which were not significant, or even, which were not felt here before. The changes needed for this to occur may make you feel less clear right now, about your sense of self, or about the bigger sense of vision you hold for your life. Do not be bothered by this. In times of great inner change, it can be hard to see the larger view, but you can still feel within and know that all is well and also sense when you are changing and allow for the energy to move and align and come into coherence in a new way.
We encourage you — dare you, even, to believe that the opportunities that arise now, for that which you want now, for that which speak to you, are for you. They can be embraced, wholeheartedly if you love them, or want to know them. They can come into being. Know that you are supported and loved and can ask for any energy, information, guidance and support that will assist you in evolving your life expression. You are a creative being and free to ask for what you need to create the life that calls to you, the life that makes your heart sing!
Know, too, and hold dear in your heart:
As you allow, open, flow and align with who you truly are... the energy of everything in this realm, is lifting, significantly.
And with this, there are responses to these changes. For some there is an expanding feeling of resonance and well-being. For others, things feel more challenging. Each person's experience is based on how readily they can open and align with the moment and the energetic momentum of Life Itself here and now.
You who are orienting within, devoted to your inner sense of truth, can readily feel into the energy of Creation as it impulses within you and engages you physically in direct expression. You might understand this experience this as how Life Itself communicates to you, expresses in and through you, even as you!
Some call it, the feeling of "GO" ... It's more than intuitive, for it's your body's knowing, it's energetic and physical and so very direct. It is the spark of life within you, and the way Life Itself and all that you are expressed directly through you, as you. And as you allow this, you are IN CLARITY. You KNOW what to do, what not to, when to act, when to pause. You can feel a "not now," moment and the clarity of that. This is that energy that will cause you to act in unity; almost without consciously thinking about it, but rather knowing and doing, spontaneously. This is divinely inspired expression, and this is what is opening up more and more in your lives.
Rest in this inner connection. Let the inner spark of Life move you.
Aim to be light, and to allow the flow.
Choose to be open. Ask for guidance and support.
Invite your Divine Self to be with you, draw you close, and to light the way — to go out ahead of you, and line things up for you, helping you to know when and what to move on. And then, feel within for harmony and knowing. And trust yourself.
We are here. If we can assist, or you feel inclined, please call upon us and invite us to be with you.
We are here specifically for you!
For we are One and again — all Life is moving into higher expression and the great reunion of Oneness. Wholeness. Love.
Be gentle with yourself and others. The changes happening now, are so significant and fundamental.
Realize that now is a passageway. Now is an experience of form evolving into greater capacity to embody and express higher light, higher consciousness, unity in form. It will be so.
We are complete.
I AM Archangel Michael with the Council of Radiant Light
Credit
My name is Ailia Mira. I am a writer, artist, conscious channel* and solopreneur. I'm exploring the ways of living that are in alignment with who I truly am. In addition to living this way myself, I am also an experienced coach, facilitator, teacher and guide.
Message from Archangel Michael, Hermes & The Council of Radiant Light Channeled by Ailia Mira
Source
© 2022 crystalwind.ca. All rights reserved.
CrystalWind.ca is free to use because of donations from people like you. Please help support us!
Blessings!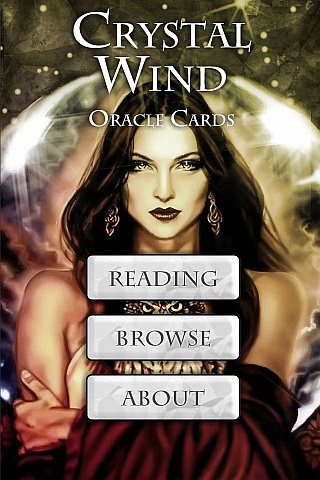 Cut Through The Illusions!
Available On

Spirit Animal Totem Of The Day!
Featured Articles: Archangel Michael
The Family of Archangel Michael

Open or Close

The Families of Michael

(Note: This is incredibly difficult to express and so it is asked to be in neutrality and witness this information from an observational level. This way you will not be prone to attack it, however to utilize this information as a part of your informed awareness and self empowerment as you move forward on the consciousness evolution path. Galactic Human evolution is requiring we take responsibility to see and witness things that have been hidden from us. This is one of those major revelations that is very painful and controversial and as such, it is requested to be aware of it and then make your own internal decision on what feels internally right for you. Being responsible for the direction of your being and claiming self sovereignty and freedom for yourself as well as for others requires that we see all that is hidden, and we take responsibility for it, even when it's painful or unpleasant. )

Read More

The Michael Invocation

Open or Close

The Michael Invocation has been used for many years as a means of clearing people's energy, and the energy of their homes and other buildings. The Invocation has changed over time, as the situations people have found themselves in have become more difficult to manage, or more complicated to understand. It has never failed to provide relief on many levels - though the relief will only continue if a person chooses not to repeat the old patterns of behaviour that first got them haunted.

Read More

Archangel Michael: You Are Shape-shifting Into A New Reality

Open or Close

Beloved masters, a new day is dawning on your Earth, an era that has been prophesied and foretold for many ages past. The holographic pictures and frequency patterns that have formed your personal reality are shifting. That is why you feel so vulnerable, and you no longer have an identity that you can relate to or familiar parameters to guide you.

Read More

Archangel Michael: Gratitude Meditation

Open or Close

Darlings! I AM ARCHANGE MICHAEL!

Of course, I wasn't going to ignore this request. And I come here with great joy. It's a party day! And it really was a big day for her. So what I was asked is to conduct a gratitude meditation.

Read More

Archangel Michael: Powerful Mental Concepts for Ascension

Open or Close

BELOVED MASTERS:

When we say, "You must seek to express unconditional love to those around you," we mean the highest frequencies of love attainable for that particular level of Self-expression. The frequencies of love will increase in power and perfection with each more refined level of Self-consciousness you attain.

Read More

Archangel Michael: The Path Of Initiation

Open or Close

BELOVED MASTERS:

Beloved Masters: Shall we gaze into the future —your future— and see what is in store for you over these coming months and years?

Read More

Who is Online Now

We have 946 guests and no members online
X
Right Click
No right click