Category: Angel Whisperings Views: 2235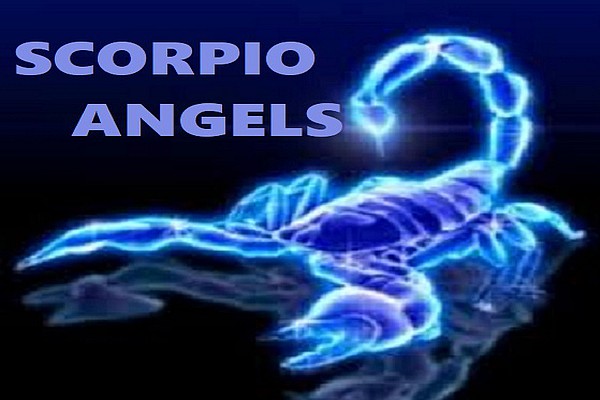 Dear Friends,
I mentioned in my spiritual report from April 26th about the energy field of the last Full Moon in Scorpio, that we have collectively been facing another intensively strong stellar event on April 29/30th 2018. Only three days ago I shared with you a set of angelic number sequences which where transmitted to be passed on as guidance for all of humanity. Now as it looks like, there is quite some need for information steered up by the collective waves of our shared emotional field right now, because the angelic realms kept sending their support.
Read here which are the Angelic Numbers most important to guide many right now:
Angel Number 717 :
Allows us the joyful realization, that we have made the right decisions, taken the correct directions from our higher self and now are brought thru the angels guidance, on a brand new path full of possibilities and never known chances. This newly emerging opportunities will finally align us with the higher purpose and profound mission of our life on planet earth. The Angels and Archangels applaud the work we have done in the past, and bless us with the power of new beginnings right now! Keep listening closely to the guidance of the angelic realms and your spirit guides! Do so and all your further steps will simply unfold in front of your eyes, at the right time – in the right place! Ground yourself and stay centered in your being, there is nothing to do!
When you see people only as personalities, rather than souls with life missions to fulfill, you forever limit the growth and possibilities of what God has in store for another person.
Shannon L. Alder

Truth serves a great purpose for all that want to see. It will help uncover your life's mission in order to reveal what your soul wants you to be.
Molly Friedenfeld

Your Spirit Guides and Angels will never let you down as you build a rapport with them. In the end, they may be the only ones who don't let you down.
Linda Deir

Pay attention to your life and you will see bits of 'magic' that happens precisely when you need it to happen.
Linda Westphal
Angel Number 1011:
The number is an invitation to pay even closer attention to the messages of our intuition; to the information of our sensory self and the vibrations we experience from others. An encouragement to allow life to come along and sweep us off our feet, into the manifestation of our wildest dreams and hopes for the Golden Age. They are a promise that new beginnings, inspired creations, flowing creativity, quick personal development, spiritual awakening and maybe even enlightenment can be achieved now! Seeing this number combination on a regular base, reminds us of the eternity and infinity of our soul, the oneness of the web of life and wholeness of every single being within the brotherhood of beings on planet earth!
Since the earliest period of our life was preverbal, everything depended on emotional interaction. Without someone to reflect our emotions, we had no way of knowing who we were.
John Bradshaw

There are many things we don't understand, and many ways to unlock the brain and maximize function. Don't ever let anybody tell you it can't be done.
Sally Fryer Dietz

Question what you think is enlightenment.
Jon Bernie
Angel Number 1155:
This powerful angelic sequence combined of two double numbers, is another message that new beginnings, new life altering projects, new relationships, new inspirations and multidimensional opportunities are about to manifest for us. In our everyday life, more than ever it is important to keep a positive mindset and to direct our energy on the things we truly desire by heart and soul. If we hold ourselves in a space of clarity for our desired future, and keep steering our inner passion for being alive, this positive thought patterns will come to life for us in angelic speed.
You never change things by fighting the existing reality. To change something, build a new model that makes the existing model obsolete.
Buckminster Fuller

The saddest people I've ever met in life are the ones who don't care deeply about anything at all. Passion and satisfaction go hand in hand, and without them, any happiness is only temporary, because there's nothing to make it last.
Nicholas Sparks

Never believe that a few caring people can't change the world. For, indeed, that's all who ever have.
Margaret Mead

The entrepreneur always searches for change, responds to it, and exploits it as an opportunity.
Peter Drucker

Entrepreneurs are simply those who understand that there is little difference between obstacle and opportunity and are able to turn both to their advantage.
Victor Kiam
Dear Ones, I hope you are feeling well guided these days and enjoy diving deeply into the power field of this magical Scorpio Full Moon transformations. May you all feel the adventure of exploring your soul's depths as a joyous and enriching experience!
Love and Blessings!
Edith
My education of mindfulness – of awareness and spiritual guidance includes:
Breathing Techniques and voice training, variations of Meditation, Mental training by K. Tepperwein, intense training in Hawaiian Huna shamanism, intense training in Native American shamanism, training in Tantric life approach including sensitivity training for rituals of the physical body, Family Constellation work by B. Hellinger, the Creation of Healing Space, Holding Space for Ceremonial work, the Ascended Masters Teachings and the Ayahuasca spirit.
I am a highly intuitive channel for divine guidance and path, with a trained healing voice.
Edith Boyer-Telmer
Source
CrystalWind.ca is free to access and use.
"Would you consider a small gift of $11.11 ?" :)
ॐ Namasté - Blessings!

© 2008-2019 crystalwind.ca. All rights reserved.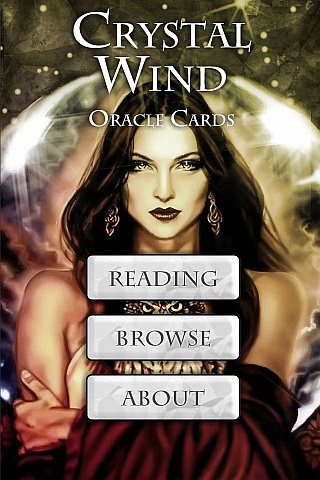 Cut Through The Illusions!
We have 1156 guests and no members online