Category: Angel Whisperings Views: 2290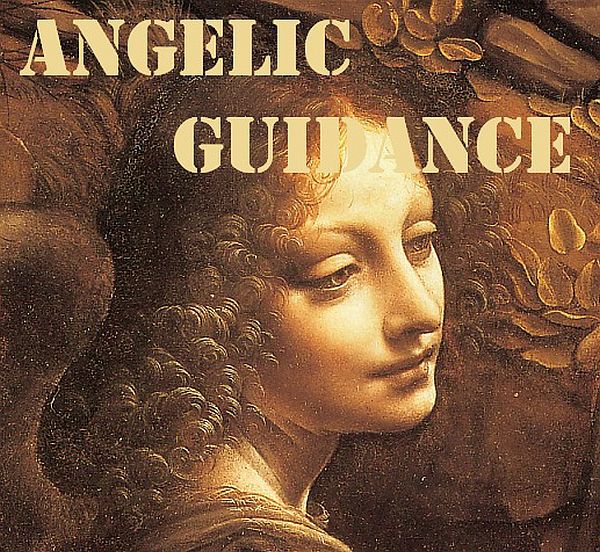 Dear Friends,
just a couple of days ago, I shared with you a post containing some angelic guidance in number sequences, which was transmitted in order to help us integrate the energy field of the New Moon and partial solar eclipse in Cancer, that has appeared for us just last week. This was collectively an intense impact for all of us and a chance to make a big leap into the Golden Age of Aquarius, for each one of us. It will take a little while till we can understand all the changes we have experienced on collective level, and it might not always be easy to get the message right away. That's why the angelic realms have send more insides, so we feel safe and clear on the path we are riding right now.
Here are the Angelic Numbers most vivid these days:
Angel Number 404:
Is a loving message from the other world that we are truly blessed beings. When we see this combination regularly, than the Angels and Ascended Masters praise us with the acknowledgement of our good work, that we have done over many lifetimes. It is a confirmation that the stability and clarity we have build on our personal path is paying of now, and we can let go of fears over material things. It's time to embrace the magic that flows thru us and keep walking our path filled with deep passion, devotion and blissfulness.
Loyalty and devotion lead to bravery. Bravery leads to the spirit of self-sacrifice. The spirit of self-sacrifice creates trust in the power of love.
Morihei Ueshiba

What you knew in your childhood is true; the other world of magic and enchantment is real, sometimes terribly real – and certainly more real than the factual reality which our culture has built up, brick by brick, to shut out colour and light and prevent us from flying.
Patrick Harpur

Mystical insight and enlightenment occur when the veil between the worlds is lifted, the worlds are bridged, the gap closes, and we cross over.
Tom Cowan
Angel Number 2020:
This number is a message of big hope, of blessings for the human collective, and of a deeper awakening into the vibration of brotherhood of man on planet earth. With the vibration of the number two, which is helping us to understand profounder and more balanced levels of co-creation with others; and the influence of the number zero, which is telling us about a new seed that is sprouting into appearance now; we are perfectly prepared to manifest new relationships based on the blossoming paradigms for the Golden Age of Aquarius. Its a message that we are supported to follow our personal soul path and divine mission with all the passion of our heart, while taking the needs of our beloved ones and the whole world into consideration in our decisions.
We are all equal in the fact that we are all different. We are all the same in the fact that we will never be the same. We are united by the reality that all colors and all cultures are distinct & individual. We are harmonious in the reality that we are all held to this earth by the same gravity. We don't share blood, but we share the air that keeps us alive. I will not blind myself and say that my black brother is not different from me. I will not blind myself and say that my brown sister is not different from me. But my black brother is he as much as I am me. But my brown sister is she as much as I am me.
C. JoyBell C.

Nobody can turn you into a slave unless you allow them. Nobody can make you afraid of anything, unless you allow them. Nobody can tell you to do something wrong, unless you allow them. God never created you to be a slave, man did. God never created division or set up any borders between brothers, man did. God never told you hurt or kill another, man did. So why is man your god, and not the Creator?
Suzy Kassem

It isn't possible to love and part. You will wish that it was. You can transmute love, ignore it, muddle it, but you can never pull it out of you. I know by experience that the poets are right: love is eternal.
E.M. Forster

To fall in love with God is the greatest romance; to seek him the greatest adventure; to find him, the greatest human achievement.
Augustine of Hippo
Angel Number 5511:
In this number combination we find confirmation, that our focused thoughts are about to bring into life, the many changes we have desired for ourselves. It is another message that new beginnings, new life altering projects, new relationships, new inspirations and multidimensional opportunities are about to manifest for us. When we stay focused on our desired future, and keep steering our passion for life, this positive thought pattern will now manifest with angelic speed. In our everyday life, more than ever it is important to keep a positive mindset, to direct our energy on the things we truly desire by heart and soul.
The concept of randomness and coincidence will be obsolete when people can finally define a formulation of patterned interaction between all things within the universe.
Toba Beta

When things do not go your way, remember that every challenge — every adversity — contains within it the seeds of opportunity and growth.
Roy T. Bennett

The saddest people I've ever met in life are the ones who don't care deeply about anything at all. Passion and satisfaction go hand in hand, and without them, any happiness is only temporary, because there's nothing to make it last.
Nicholas Sparks
Dear Ones, I hope you are feeling happy and inspired by life these days. It was truly a very strong Cancer New Moon with a partial solar eclipse that we just recently passed. So take this rather calm days and allow yourself a break!! Let the angelic realms guide you and embrace the blessing that it is, being alive on this magical planet called earth right now!
Love and Blessings!
Edith
My education of mindfulness – of awareness and spiritual guidance includes:
Breathing Techniques and voice training, variations of Meditation, Mental training by K. Tepperwein, intense training in Hawaiian Huna shamanism, intense training in Native American shamanism, training in Tantric life approach including sensitivity training for rituals of the physical body, Family Constellation work by B. Hellinger, the Creation of Healing Space, Holding Space for Ceremonial work, the Ascended Masters Teachings and the Ayahuasca spirit.
I am a highly intuitive channel for divine guidance and path, with a trained healing voice.
Edith Boyer-Telmer
Source
CrystalWind.ca is free to access and use.
"Would you consider a small gift of $11.11 ?" :)
ॐ Namasté - Blessings!

© 2008-2019 crystalwind.ca. All rights reserved.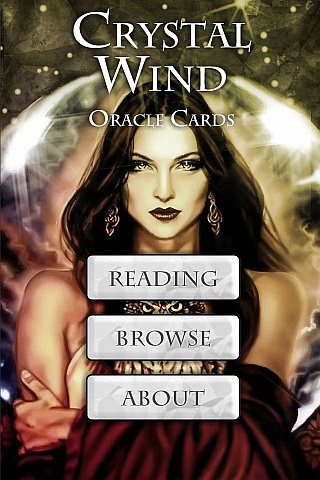 Cut Through The Illusions!
We have 1182 guests and no members online