Category: Angel Whisperings Written by Edith Boyer-Telmer Views: 958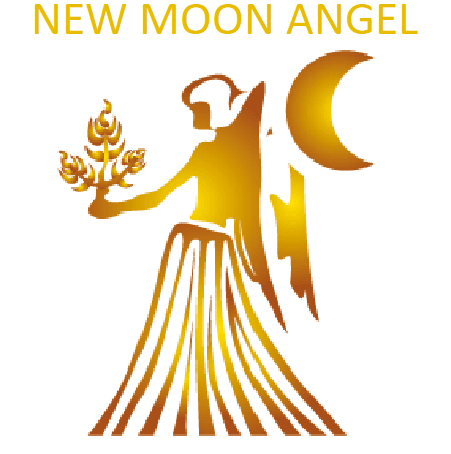 Dear Friends,
today we are collectively experiencing the influence of this years New Moon in Libra, which will appear at 5 degrees and 19 minutes of the stellar air sign. Details about the spiritual impact, I shared on September 25th under the title: "What To Expect From The Libra New Moon Energy Field. Check it out for more information! For our collective awakening process into the Golden Age of Aquarius, this is another significant turning point and so the angelic realms delivered some guidelines in form of angelic number sequences.
This are the Angelic Numbers most vivid during todays Libra New Moon:
Angel Number 818:
Repeatedly seeing the Angel Number 818 is talking to us about the end of a significant and important phase in our life. Every part of our life that is not quite flowing as we need it, does come into transformation now. 818 brings the message of abundance and prosperity, and invites us to clear all thoughts and pattern about our finances. Also our thoughts are manifesting quicker at the moment, so we have to make sure to concentrate on directing them to be positive rather than negative. With the influence of the powerful number 818, we have all support to find new and different ways to bring our desire and passion into realization. Trust that if you listen to your inner-wisdom and the guidance from the angelic realms you are bound to succeed on your way!
No one knows what you have been through or what your pretty little eyes have seen, but I can reassure you – whatever you have conquered, it shines through your mind.
Nikki Rowe

The world as we have created it is a process of our thinking. It cannot be changed without changing our thinking.
Albert Einstein

The mind is not a vessel to be filled, but a fire to be kindled.
Plutarch

"Poirot," I said. "I have been thinking."
"An admirable exercise my friend. Continue it."
Agatha Christie

Inner guidance is heard like soft music in the night by those who have learned to listen.
Vernon Howard
Angel Number 1414:
This number is bringing the message of angelic help, the info that special support from the angelic realm is present for us. It brings stability and a relaxed flow for divine manifestations into our daily life. Everything we have prepared a strong foundation for can now blossom from a place of inner ease, as we are ready for the realization of our dreams and goals. As long as we stay focused on our personal calling and life path, things will unfold beautifully for us. With a positive energy and optimistic attitude we can make sure, that our creations are representing our soul's desire and are aligned with the divine plan. The angels are always there for us and try to help us understand our deepest dreams and hidden passions.
You become what you digest into your spirit. Whatever you think about, focus on, read about, talk about, you're going to attract more of into your life. Make sure they're all positive.
Germany Kent

Standing up for oneself is not always easy but it is often the only way to walk our true life path. The beaten path only gets you where most people go. Be original and explore new roads.
Nanette Mathews

While you'll feel compelled to charge forward it's often a gentle step back that will reveal to you where you and what you truly seek.
Rasheed Ogunlaru

No man is great enough or wise enough for any of us to surrender our destiny to. The only way in which anyone can lead us is to restore to us the belief in our own guidance.
Henry Miller
Angel Number 7373:
This angelic number sequence is whispering us tales of a joyful and abundant life, guided by the inner forces of our true self. Its time to paus for a moment and take in all the wonderful transformations the spiritual warrior in us has achieved by now. Collectively powered up with newly manifested higher creative abilities and driven by the inner guidance of our authentic voice, we can now move into freely flowing expressions of love and light on planet earth.
Joy is to fun what the deep sea is to a puddle. It's a feeling inside that can hardly be contained.
Terry Pratchett

If we can just let go and trust that things will work out they way they're supposed to, without trying to control the outcome, then we can begin to enjoy the moment more fully. The joy of the freedom it brings becomes more pleasurable than the experience itself.
Goldie Hawn

To get the full value of joy you must have someone to divide it with.
Mark Twain

To serve is beautiful, but only if it is done with joy and a whole heart and a free mind.
Pearl S. Buck
Dear Ones, I hope you enjoy the easy going energies that the Libra New Moon is bringing us and also that you are ready to face the challenging involved with this airy energy field. Collectively we move on to anchor even more of the Golden Age of Aquarius for all beings on planet earth!
Love and New Moon Blessings!
Edith
My education of mindfulness – of awareness and spiritual guidance includes:
Breathing Techniques and voice training, variations of Meditation, Mental training by K. Tepperwein, intense training in Hawaiian Huna shamanism, intense training in Native American shamanism, training in Tantric life approach including sensitivity training for rituals of the physical body, Family Constellation work by B. Hellinger, the Creation of Healing Space, Holding Space for Ceremonial work, the Ascended Masters Teachings and the Ayahuasca spirit.
I am a highly intuitive channel for divine guidance and path, with a trained healing voice.
Edith Boyer-Telmer
Source
CrystalWind.ca is free to access and use.
Please donate a small gift of $11.11 or $22.22 or $33.33.
Thank you!
ॐ Namasté - Blessings!

© 2008-2020 crystalwind.ca. All rights reserved.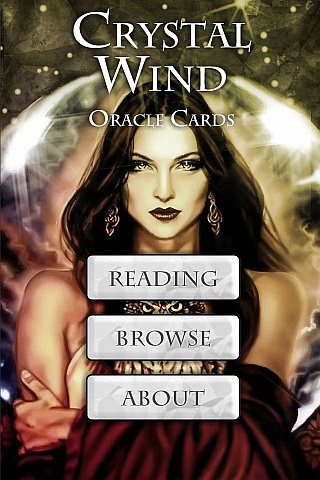 Cut Through The Illusions!
Who is Online Now
We have 1164 guests and no members online