Category: Channelings and Spirit Messages Written by Angels and Light Therapies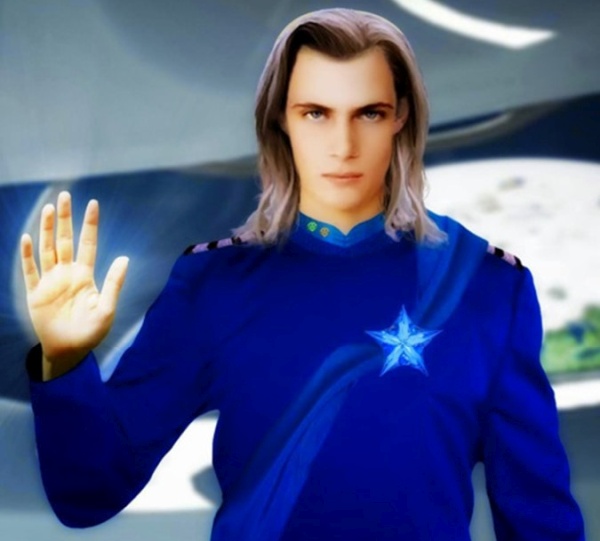 Dear brothers of planet Earth! I AM ASHTAR SHERAN!
It is with great joy that I come here today, to bring peace and harmony to hearts. Don't think that I'm going to break it down here, explain, demonstrate what is being done. I understand that at this time, each of you should be concerned with your own change, not with changing your society or changing the planet. The planet is changing yes, you are seeing it. Many events are taking place in various parts of the planet. But none of them are related to Gaia's ascension; related I say, to having to happen for Gaia to ascend.
The weather events on your planet today are the lessons that all of you will have to learn in order that you can in the future respect the planet; see the planet as a brother, as a living being, not as something that can be infinitely explored. Everything has to exist in balance. You broke this balance a long time ago, due to greed, power, genetic manipulation... the reasons are countless and it is not worth mentioning here. What matters is what each of you can do right now to help the planet with these changes to come.
If each one does their part, if each one emanates Light, if each one tries to use the planet in a conscious way, of course this will all have a result; nothing goes unnoticed. And then I can affirm to each one of you, that the lessons are being learned, and that in this way, you become beings ready to live on a balanced and totally sustainable planet.
The time now is not to worry about what is happening on the surface. Nothing is stopped. Those who actually look for it, and know what to look for, will find it. We are not standing still. Our action on the surface is going smoothly and without much fanfare, just as we want it to. Not that they don't know what we're doing; they know and are terrified, trying to flee off the planet. We just say that there is no place in the universe where we are not, and Universal Laws will apply everywhere. There is no point in the universe that prevents our arrival, our performance.
Diria para vocês que a grande sabedoria no momento é se deixar levar, nada esperar, nada ansiar; apenas viver cada momento de forma consciente, pensando em si e no planeta. Este é o ponto em que todos vocês devem se basear neste momento. Cada um cuidar de sua própria caminhada, cada um cuidar de seu equilíbrio, permanecer no planeta vivendo de forma sustentável o máximo possível. Mudando os seus hábitos, mudando os seus costumes, suas formas de pensar, seus alimentos, suas formas de se alimentarem. Comecem a rejeitar alimentos industrializados. Comecem a mostrar à tantos outros que viver sem se contaminar é bom, e traz o equilíbrio. Seus corpos já não estão aceitando mais tão facilmente, aquele tanto de coisas ruins que vocês colocavam para dentro até determinado momento.
I can say that not everyone on the planet is realizing this. Those whose walk is still focused on the Third Dimension do not perceive it, do not perceive what their bodies reject. The vast majority think they're getting sick, and they're stuffing themselves even more with medicine, because there's no cure. The cure is the change; the cure is to reject what is bad for them. But wait for this great majority that lives and vibrates the Third Dimension, this is practically impossible. But you who are preparing and who are on the walk, your bodies no longer accept and demonstrate to you the result of what you eat.
There will come a time when everything will get so strong that you will eat it and immediately put it out. Your bodies won't accept it anymore. So the change is profound. It's not stopping all of a sudden, it's getting your bodies used to not having more of that; it's eating what your body accepts, in that amount. Because there is still a long way to go for the total change, but gradually your bodies will reject more and more, and you will decrease the amounts more and more. Until they no longer feel like eating certain things.
Overcome addictions, habits, flavors. Don't think that it will be difficult to lose certain habits. Today, your minds and your bodies ask for certain foods, but the time will come when your own brain will know that it is not good and will no longer want to taste it. So everything has to be done gradually, nothing done in an extreme way works, but you will find that your own bodies will start imposing the amount to be ingested. Anything you consume within that amount, you will feel good. Passed a certain limit, you will be sick and will begin to realize that you should pay attention to what you are eating.
So this time is a time to go inward, it is a time to think about you, a time to think about the planet. Forget what happens outside, this is not a problem for you. Live to keep yourself in balance. Do what you can for the planet. Many may think: "Ah, but if this planet is going to ascend, why am I going to do something here, if everything will be lost?"
So I tell you that you are not doing anything for Gaia's ascension, you are doing it for humanity. Because every point that you bring into balance on the planet, the easier the future will be for those who remain in the Third Dimension. So you are doing it for your brothers. Life will be very hard in the future, because those resources that you used without planning, will be extinguished and life will be very difficult. But if you start changing a lot today, you change the future, because the future is nothing more than the reflection that is being done today.
So do it for your brothers' tomorrow. Maybe it's not for your tomorrow. So don't be selfish to think only of yourselves, think of the brothers who will still be around until all this is totally extinguished, and this planet no longer has a living being in the Third Dimension. Those who will ascend, of course, will have the possibility of going back to the Third, but those who will not ascend will remain here for a long time, realizing and learning all that they need to learn. Until the day will come when those who really don't want to learn will leave. Those who are learning and want to evolve, will be promoted with certainty.
But you will already be living in the Fifth Dimension, you will be preparing and coming back here in the Third, at certain times, to help those brothers to wake up, to believe that it is possible to go there. Because you will go back and forth to tell how it is. And many were fascinated and will definitely want to be part of this world. And you will be the ones who will teach them how to get there. But unfortunately, there will be those who won't listen to you, who will think you want their harm, because they don't want to understand this story of dimension and New World. They don't want to understand the free world, they don't want to understand the totally fair and balanced world. For them, what counts is power, power over others, the power of money, the power of submission to others.
Then these, of their own choosing, will go away and the Third Dimension will only remain as a great memory for Gaia. Because, then yes, at this moment, no more living being will survive in the Third Dimension. Those who ascended will already be on the Fifth, the others will be on other orbs continuing their journey in the Third Dimension.
So, the moment now, for each one of you who is on this journey to ascension is to take care of yourself, it is to take care of the planet, it is to take care of the brothers who will remain here for a long time. Be kind to them; they are not ready to learn yet. They will have to go through a lot for them to evolve, like you too. Nobody is saying here that because you're on the road, you won't have a lot of trouble; will pass. Because you're going to have to take this awareness into the Fifth Dimension, of what you've done to the planet. But every step you take in the opposite direction to everything you've done, the lesson is learned faster, and you approach the great portal faster.
So this is the time. This is not the time to worry about what's going to happen out there. What will happen out there is our problem. The big change, the big revelations are on the way. But don't worry about that, the worry now has to be with you and the planet. Do everything possible and impossible to help Gaia, because in this way you will be helping each other, minimizing the effects of everything you caused and helping your brothers, who will still need to stay here for a long time, so that they can learn everything you have already learned .
Forget the outside world, forget the news, forget the revelations. Everything is happening the way we planned it, so smoothly that you're not even noticing. This is how we want it, this is how the Light is; it does no harm, it causes change. But those who are focused on themselves and on the planet do not even notice them; and that's what we want. When the final moment comes, the "Grand Finale", then yes, everyone will see, everyone will participate and everyone will experience the great changes.
Translation by Google.
Image Unknown
Angels and Light Therapies
Vania Rodrigues
Source
© 2021 crystalwind.ca. All rights reserved.
---
CrystalWind.ca is free to access and use.
Please support us with a small gift of $11.11 or $22.22 or $33.33.
Spirit Animal Totem Of The Day!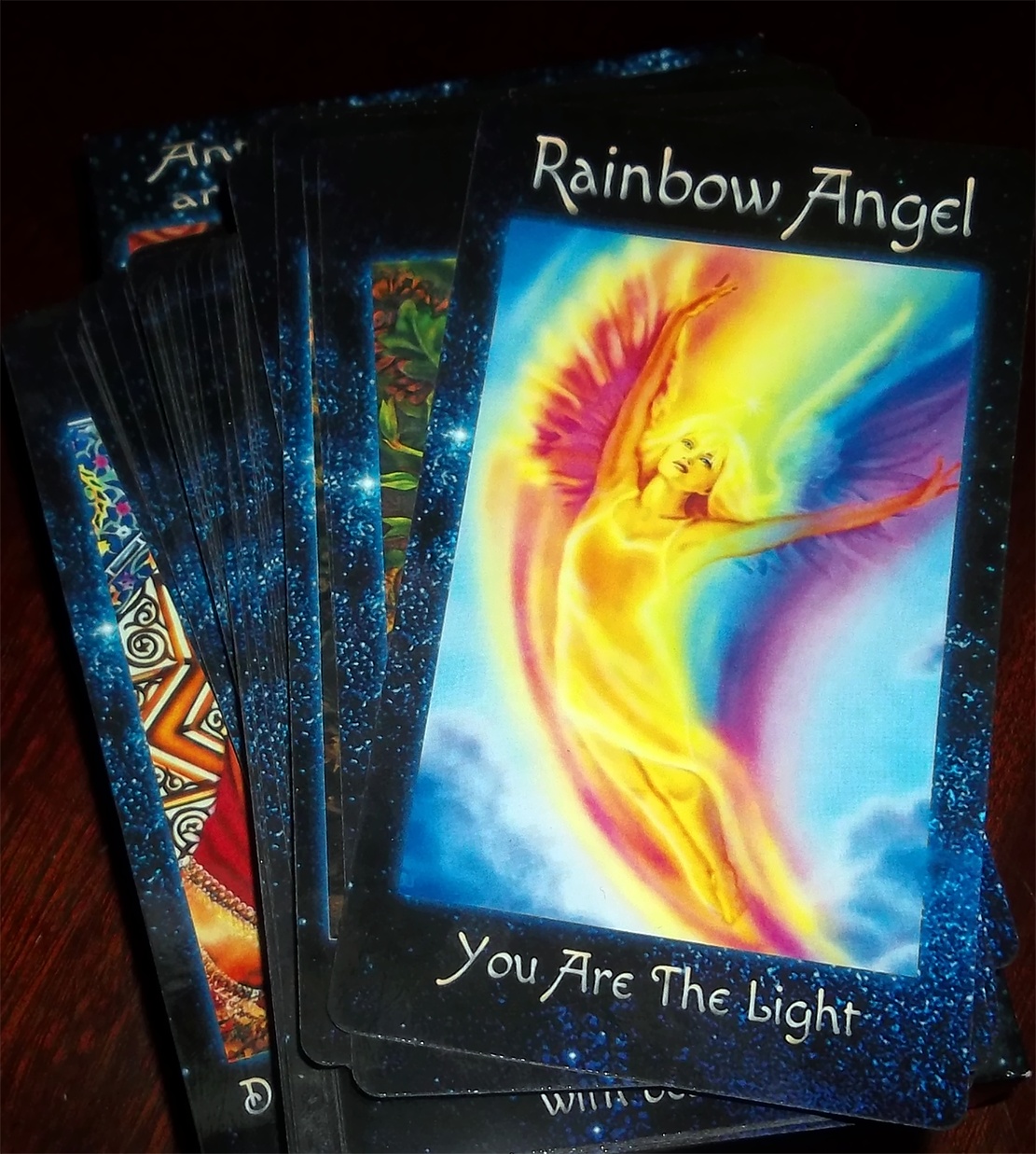 The Crystal Wind Oracle
Myth & Magic Card Deck!
Details Here!
NEW Expanded
Printed & Boxed!
Now with 58 cards!
Lightworkers Will Change the World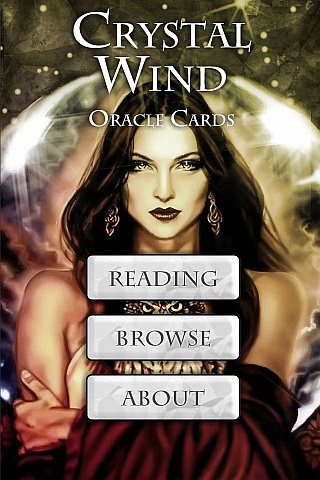 Cut Through The Illusions!
Who is Online Now
We have 757 guests and no members online