Category: Awakened Lifestyles Written by Norma Gentile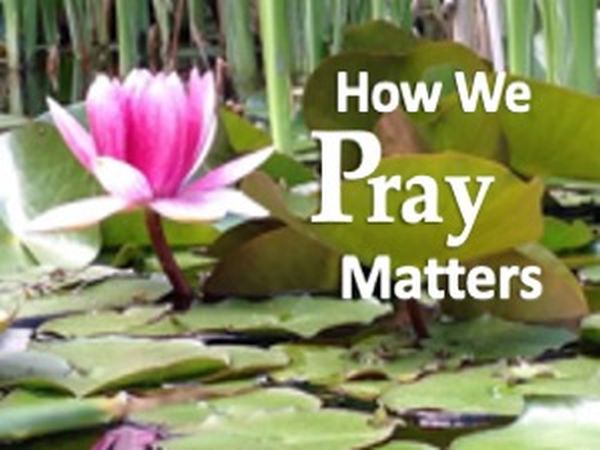 A note from Norma:
As I meditated on what to share about the current situation, this came to my mind...
What we give our Attention to Grows
and
How we give our Attention to something
determines the usefulness of our energy
to Spirit and those directly involved
I find that the lessons my guides like to share with me are often brought to my attention in my normal waking life. Recently, I noticed that not only is the media reporting on the horrific events they usually cover, but they are also covering the resulting prayer gatherings and peace rallies. Likewise, with each unfolding situation, my email box fills with announcements of group meditations and prayers. I'm betting yours does too.
The invitations for most meditation events I receive include notes that the intention is to "heal" or "bring peace" to a person or situation on the planet. Other emails request me to "send light and love" or good thoughts, prayer and energy towards curing illness for someone or helping with a difficult family matter.
Certainly I feel a sense of compassion for those who are suffering. Yet the underlying intention of this sort of goal-oriented prayer has never felt accurate to me. This morning as I was wrestling with how to address another round of emails inviting me to "pray for peace" and send energy to heal various individuals, I heard a sentence being formed out loud in my head. "The more unencumbered by personal intentions your prayers are, the more effective they are.
While I attributed the sentence to one of my guides, the idea was not new to me. Growing up as the eldest granddaughter of a minister, I heard every Easter the Bible story of Jesus' overheard prayer "…Not my will, but Thine, be done." (Luke 22:42)
As a mystically inclined seeker of the Divine, I know it from passages in the Bhagavad Gita, writings from the Emissaries of Divine Light, and the teachings of Yogananda. And in the world of energy healing, I immediately recalled the ways in which my guides have shown me how to step back and empower people to heal themselves.
I find that Newton's Third Law of Motion, "For every action there is an equal and opposite reaction" applies to how we pray. If we indeed pray for what would appear to be a "good" outcome to any situation, then we are also unconsciously putting an equal amount of energy into praying for a "bad" outcome.
How can this be? My metaphysical answer is this: Because we live in a world that is based on Free Will. It was all of our souls, masquerading now as humans, who decided together to create and live within polarity. On a practical level this means that what appears to me as "bad" might actually be the catalyst for a much larger movement of Spiritual growth.
A friend recently reminded me of how much we as humans do not know about the larger plans of God and Spirit. "If prayers for peace had been answered in 1861, there would still be slavery in America". Likewise, if peace had been the result of prayers offered at the outset of World War II, Hitler may have ruled much of the western world.
In our human form, we are not able to see the larger picture of events that are working themselves out. It is only natural for us to pray for that which makes one more comfortable, happier, and healthier. But our soul's journey is to explore how we, while in human form, create comfort and ease, generate joy and find balance in our physical bodies. And sometimes, while on this journey, we need to take what appears to be a wrong turn.
While our personality would prefer to jump to the end of our soul's learning process and enter into a life of perfect comfort, our soul wants to learn all that is possible while here in human form. And that may include the experience of discomfort in order to motivate useful changes in our lives.
In a study done in the 1990s, hospitalized cardiac patients were prayed for in directed and non-directed prayer, and compared to a group that received no prayers. The group that received no prayers did the least well in terms of their physical recovery. The group receiving directed healing: "Please heal the heart of Mary Smith," did better. The third group of patients received non-directed healing. "May God's will be done in the life of John Smith." They had the highest recovery rate.
In similar studies, Spindrift Research (www.spindriftresearch.org) showed that prayers for the healing of living beings such as mold, yeast, and soybeans helped them recover from injuries and grow significantly more than those same plants that did not receive prayer.
In the study involving soybeans, one group of soybeans was oversaturated with water while another group was not given enough water. Both groups of the soybeans were set out to receive prayers. Most of those praying did not know whether the soybeans they were praying for were too dry or too wet. Some soybeans received directed prayers ("God let the soybeans have more moisture in order to sprout well") while other soybeans received non-directed prayer ("May the soybeans receive whatever they need").
As their report states: "With non-goal-directed prayer, the group of over-soaked beans gave off water and moved down toward normal, and the under-soaked beans took on water and moved up toward normal. The different needs [of the soybeans] were met." The group of soybeans receiving directed goal prayers remained much closer to their original starting points of being over saturated with water as well as too dry.
I believe that the potential within the soybeans receiving non-directed, non-goal oriented prayer to bring themselves into balance was activated by the energy of the prayers. This same inner potential to achieve balance was not successfully accessed by those soybeans receiving directed or goal-oriented prayers.
It is not just prayer, but How We Pray that matters.
This is a strong lesson for all of us, whether or not we consider ourselves to be healers. Letting ourselves honor, especially during times of great need, the innate intelligence of God that lies within each person or situation allows the power of Spirit that is already present within each person or situation to shine more brightly. Telling God, how to heal a person, bring peace to a situation or fix a perceived problem actually constricts the movement of Spirit, and thus the potential healing that God would desire to bring through that person or situation.
I have no doubt that it is easier to pray for a soybean to follow its own inner intelligence than to find within ourselves a space of neutrality and compassion from which we can pray without a fixed goal for those we know or for painful world situations. This is perhaps one of the most difficult lessons we, as humans, have decided to learn. Healing and prayer are not about results. Healing and prayer happen when we allow our own compassionate heart to open and simply be with another's pain. In this way God is awakened from within, and Love is remembered.
Thank you for reading to the end. I wrote much of this just after Sept 11, 2001. It seemed like a good time to revisit it. I trust that (since you are reading to the end) this has helped you in some way.
May your Soul find whatever it is seeking in life now.
Norma Gentile
(with help from Archangel Michael and Mary)
March 7, 2022
Credit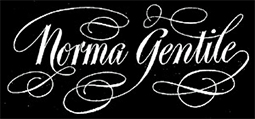 Copyright 2022 Norma Gentile.
A tiny bio for those who do not yet know me:
I have always seen auras. As a psychic I 'see' how people connect to their guides, angels, and other people. My healings assist in clearing accumulated cobwebs and awakening the innate creativity and healing potential within each person. I use my intuition, insights from your guides and angels, healing energies and music in this process. I believe that our world is healed as each person heals themselves.
Norma Gentile, sound shaman, is a natural intuitive and channel for Mary, Archangel Michael and the Hathors. She maintains a private healing practice, offering sessions in English and Spanish, as well as singing healing concerts and teaching workshops. Her CD of live sound healings, Songs of Spirit, is available in the Maat Shop.
Source Here
© 2022 crystalwind.ca. All rights reserved.
---
CrystalWind.ca is free to access and use.
Please support us with a small gift of $11.11 or $22.22 or $33.33.
Spirit Animal Totem Of The Day!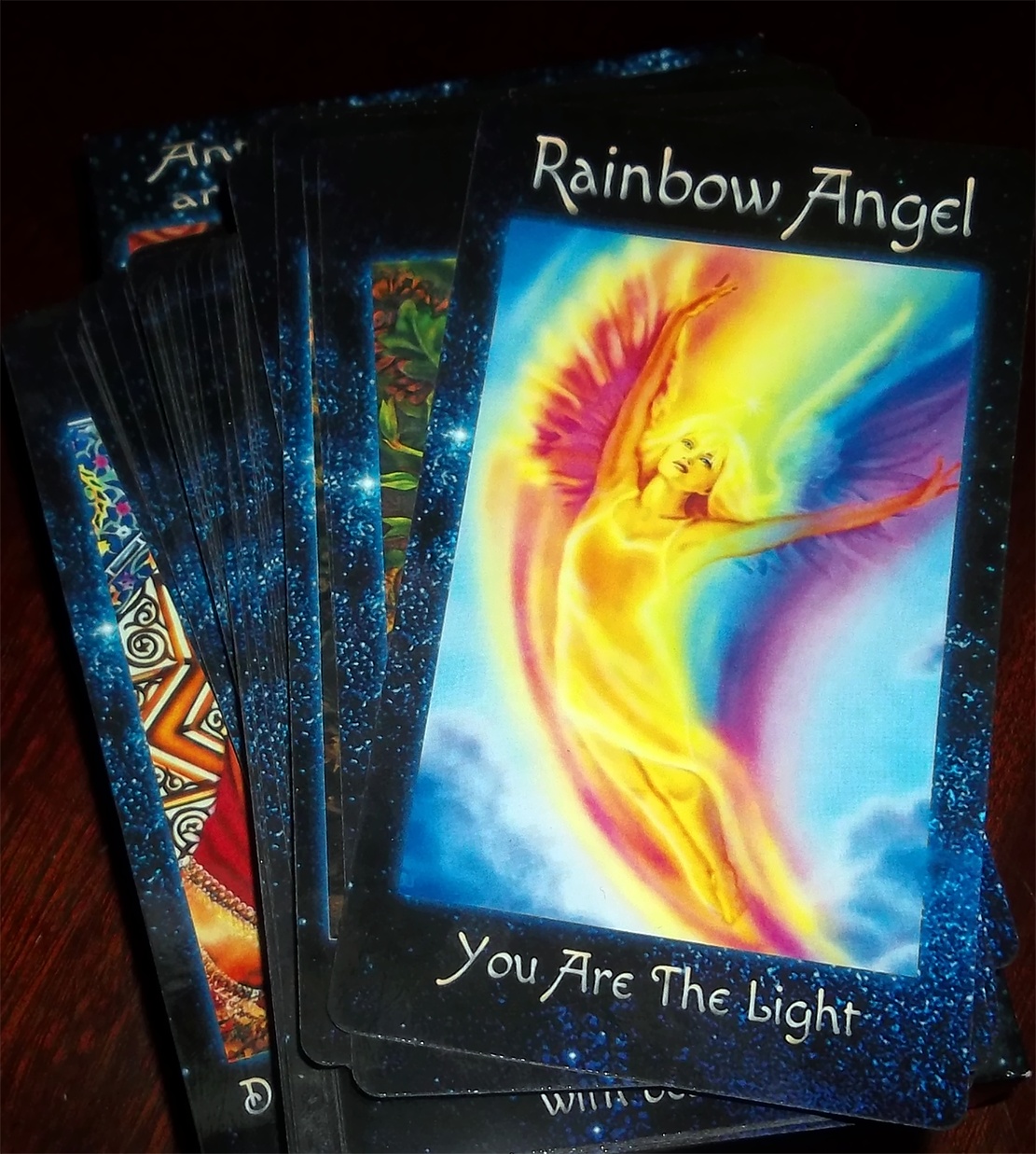 The Crystal Wind Oracle
Myth & Magic Card Deck!
Details Here!
NEW Expanded
Printed & Boxed!
Now with 58 cards!
Who is Online Now
We have 1581 guests and no members online