Category: Awakening Views: 1612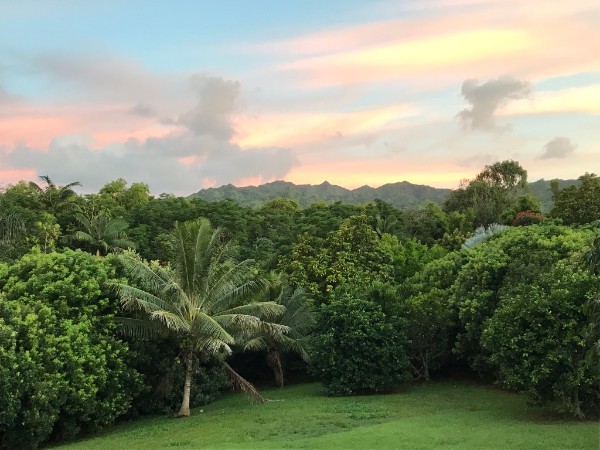 Aloha Beautiful Soul Star Family and Beautiful Multi-Dimensional Light BEings,
YOU will SEE NEW Earth from within you first.... you will KNOW NEW Earth is REAL... now it's up to YOU to totally CREATE it, by bringing it forth... from within you... through the INTEGRATION OF PURE SOURCE LIGHT.... in every CELL of your BODY (LightBody) and transmitting this OUT into "the world".
CREATION CREATION CREATION.... no where in the word CREATION do you vibrationally find "keep trying to hold onto the old distorted illusions" or "bring the old unconscious forth" or keep regurgitating limited beliefs.....
CREATION is y/our own Re-Birthing process.... birthing new realities, anchoring them in the physical, MAKING all NEW REALITIES....
ALL NEW means "nothing like the old".... All NEW means just that....
ALL NEW means brighter, kinder, simpler.... it means that your every experience will be a-new... it means that your every belief will be transformed, through your REALIZATIONS, through your NEW AWARENESSES and through your inner-seeing.... what supports ALL OF HUmanities highest purposes and what was "created" to "not".
As we each start to IDENTIFY, the DIMENSION that all reflects back, the DIMENSIONAL VIBRATION of REALity... then REALity becomes a vibrational choice.... a belief.... a "thing" that materializes in RESPONSE to what each continues to TRANSMIT OUT... to REVERBERATE BACK.... to RETURN...
THAT'S WHAT REALITY IS.... a RETURN.... Vibrationally in physical matter form.....
It's been an immense time of CLEARING, identifying and choosing .... what REALity each CHOOSES to continue to allow, chooses to continue to create, chooses to continue to experience, chooses to continue to support, chooses to ANCHOR in their own physical... AS REALity.....
This is a huge UPSHIFT Gateway... as each identifies and CHOOSES.... and HOLDS the highest vibrational reality as their NEW REALITY.... instead of believing the "old" and allowing that to continue to BE-come "real"ity.... again.....
Two days ago, we started shifting.... and everything started to open back up again. We are still shifting and this shall be a BEYOND Powerful Gateway.... as WE ALL ANCHOR in these much higher consciousness timelines and hold them here....
Use your IMAGINATION to see... the one that can DREAM and the one that is DEDICATED to LIVING and SHARING this beautiful NEW EARTH EXPERIENCE with each other as LOVE.... these beautiful opportunities available as each CHOOSES....
This journey takes immense COURAGE... which comes through y/our deep deep deep inner-connection and stepping AS LOVE as we walk, maneuver and co-exist.... and identifying everything, so that you can REALIZE .... that which you continue to allow and support, becomes your own reality that you actually experience.
NEW EARTH is the experiences you've created as LOVE..... through your own UNITY CONSCIOUSNESS and how you utilize this in your own reality world.....
NEW EARTH emanates through your breath, your thoughts, your actions/behavior and by LIVING YOUR TRUTH from the deepest place of PURITY within you... without the ego/separation distortions anymore.....
NEW EARTH BECOMES your every-moment-experience, where you, on a multi-dimensional level observe your own programming as it clears your body on a cellular level for you, as your body "works" to integrate the immensity of your own Light, mega/ultra-high Universal and Cosmic Frequencies, where you LEARN to function in all new ways, where you "apply" LIGHT to your every exchange, where you beam light out and you touch all as the LOVE THAT YOU (AND THEY) ARE.....
Anywhere we still hold "old earth" (unconscious karmic programming from an old outdated akash), this will emerge, become visible, even play out (if you believe and allow it to), for you/each to SEE and IDENTIFY as an old Program, an obsolete one that was only allowed to continue before, because you were unaware that it was there..... and now you have the POWER to choose..... and anchor a WHOLE NEW REALITY into your own physical...
The heavy lifting of the veils returns your POWER to you... because you now have new AWARENESS.... which means... it's now all up to you!
InJOY your NEW POWER, your NEW AWARENESS and your NEW EARTH EXPERIENCES TOO! Recognize what your entire physical reality REPRESENTS.... and then shift, shift, shift, tune, tune, tune, re-tune, re-calibrate, recode, realign.... to all new parameters.... by APPLYING your new KNOWLEDGE (Light Intelligence) to HOW you allow all to PLAY OUT for you!
I'll be sharing more as my own schedule allows. It's been an immense month of clearing, shifting, holding and Gatekeeper/Gridkeeper duties continue to increase, along with all of the physical realities we maintain too.
I love you and am including the replay/podcast link of my interview Kimberly Thalken of Inspired Living (OM Times Radio), for you to listen to, if you feel called to do so, in order to receive the light encodements transmitted for you and all! ♥
Keep shining and sharing and living your excitement! Keep identifying the old so that you can shift instantly too! ♥ Remember... you have to CHOOSE your REALIty and anchor it here, from within you... through your own conscious creations, conscious action, conscious existence and conscious contributions.... ♥
Magical blessings from our beLOVED LeMUria Kauai,
♥ Lisa ♥
I was born (walked in at 3) to a human existence as Lisa and my remembered name is Transcendence. I "fell backwards" into this journey of consciousness, awakening, remembering & ascension. It was "long after", when I looked back and started to "connect the dots" and put the puzzle pieces together that I actually understood everything. This IS how it works here, unless we have someone or something to guide us along the way. I used this "new knowledge" to develop courses and teaching tools for others. Little did I know that in all of the time I was listening to "higher guidance", that I, as my future self, was leading me to "this point in time" of becoming a WayShower, Ascension Guide, Light Anchor, Gatekeeper and more, for the 5th Dimensional Realm (and higher). It was by using my own experiences & expansion that I created and shared, every step of the way. It is what brought me here now, to be able to share with you.
CrystalWind.ca is free to access and use.
"Would you consider a small gift of $11.11 ?" :)
ॐ Namasté - Blessings!

© 2008-2019 crystalwind.ca. All rights reserved.
Featured Articles: Awakening
Do you see 11:11?

Open or Close

11:11 Do you see it?

For many years the numbers 11:11 have been mysteriously appearing to millions of people all over the world. Often appearing on digital clocks, the sightings of 11:11 tend to occur during time of heightened awareness, having a most powerful effect on those seeing them.

Read More

The Four Agreements

Open or Close

1. Be Impeccable with Your Word

Speak with integrity. Say only what you mean. Avoid using the word to speak against yourself or to gossip about others. Use the power of your word in the direction of truth and love.

Impeccable means "without sin" and a sin is something you do or believe that goes against yourself. It means not speaking against yourself, to yourself or to others. It means not rejecting yourself. To be impeccable means to take responsibility for yourself, to not participate in "the blame game."

Read More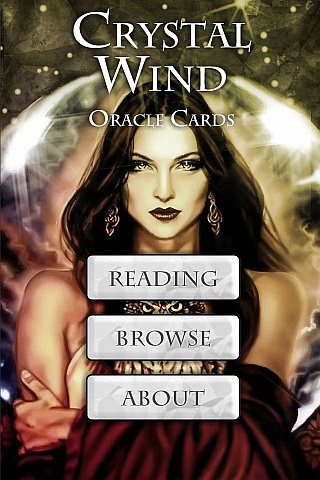 Cut Through The Illusions!
X
Right Click
No right click