Category: Awakening Written by Sharon Lyn Shepard Views: 1605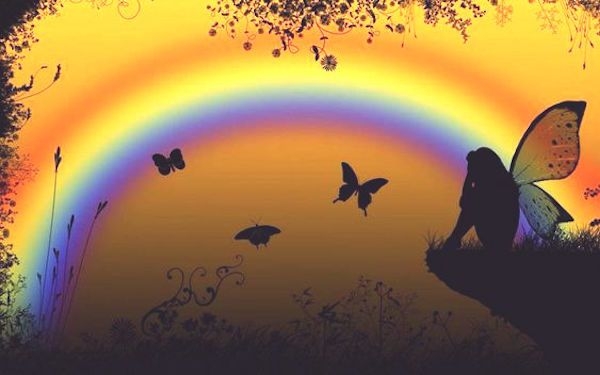 Although the results of expanding our consciousness are grand and illustrious, this transition is not as easy as one would like it to be. As many of us have been experiencing, these periods of transformation can range from disconcerting to challenging to downright horrid. We often feel like the caterpillar that dissolves into mush before it spreads its beautiful magnificent wings with abilities it never even dreamed possible.
Our entire solar system, including planet earth, is gravitating to a whole new position in the omniverse, surrounded by accelerated waves of transformation. As a result our consciousness is expanding into a whole new understanding of time and space, as documented by science. Although our Soul is effortlessly flowing with this grandness, our mind is floundering because it doesn't recognize these new vibrations. In addition, so many of our established beliefs, memories, and habits have been wiped out of our old mindset to make space for the new. Our mind is wandering in this "clear space" looking for something to latch on to, but finding nothing.
It's as if the train has switched tracks and the mind is searching for the old buildings but finding itself trackless in an expansive ocean. For that is where you are now, in the oceans of pure potentiality, far beyond the mind's ability to comprehend. But never fear, your first class seat is oh so comfortable. It wraps itself around you. You're safe and secure in the arms of your Soul. Why not sink back into it, close your eyes and allow your mind to switch tracks.
That can not happen if you continue searching for the scenery on the old track. Nor will it happen if you allow yourself to get caught in the dramas of mass consciousness as it too moves through these transformations, albeit not by conscious choice. Not only is the old scenery disappearing, but the old systems are no longer being supported by these new vibrations. There are those who are working hard in attempts to maintain the old which is exacerbating the process and creating even more destruction. Engaging in these attempts to "save humanity" will only make this transition more difficult. It's like attempting to hang onto your caterpillar legs while birthing new wings. They are not synonymous. It's best accomplished by allowing these natural transitions to occur of their own accord.
I suggest you close your eyes for a wee bit, take a deep breath, lay your head back, and relax. Realize you have switched tracks and trust the first class ticket your Soul has provided. You are no longer traveling in the baggage compartment. You have everything you need right here within you. Settle in and allow your physical body to acclimate to the vibrational changes, allow your mind to drift.
When you reopen your eyes, your mind will naturally begin to enjoy the new scenery with exuberant glee, much like stepping off the train at a new destination while on vacation. At first, it may seem like a dream, but soon all of your aspects will be present and awake in this expanded consciousness with your innate joy lapping like gentle waves on the beach. Ride these waves of Joy because the more Joy you experience, the more quickly you'll adjust to the new landscapes, the more grounded you will feel in these new vibrations. And once you do….new abilities will effortlessly awaken within you to begin creating anew, free of the mind's old constructs.
The mind doesn't know how to navigate these new energies, but your Soul does because it is accepting of all-that-is without any judgment or need to hold onto the old ways of being. It revels in this freedom and the expanded version of you. With every breath you take the mind is inviting and seducing you to do the same.
As consciousness expands, freedom abounds, and new potentials spontaneously present themselves. Relax, allow, and savor the transitions for they are part of your eternal expansion. There will always be a new infinite You with a new frontier, for that is how the Soul thrives. Enjoy the adventure!!
*
~Sharon Lyn Shepard~
"message from my inner wisdom"
♥ Sharing is always appreciated ♥These messages are intended to be shared. You are welcome to share and distribute with others as you feel guided. Please maintain the integrity by including the author and source website link.
Sharon Lyn Shepard is a modern day mystic and visionary. Her mystical writings and music transcend our minds, expand our consciousness and awaken us to our innate divinity to celebrate life in all of its forms. Sharon lives "heaven on earth" and invites all of us to join her in embracing a new world of love, joy and harmony.
CrystalWind.ca is free to access and use.
Please donate a small gift of $11.11 or $22.22 or $33.33.
Thank you!
ॐ Namasté - Blessings!

© 2008-2020 crystalwind.ca. All rights reserved.
X
Right Click
No right click