Category: Awakening Written by Maria Bethencourt Views: 2466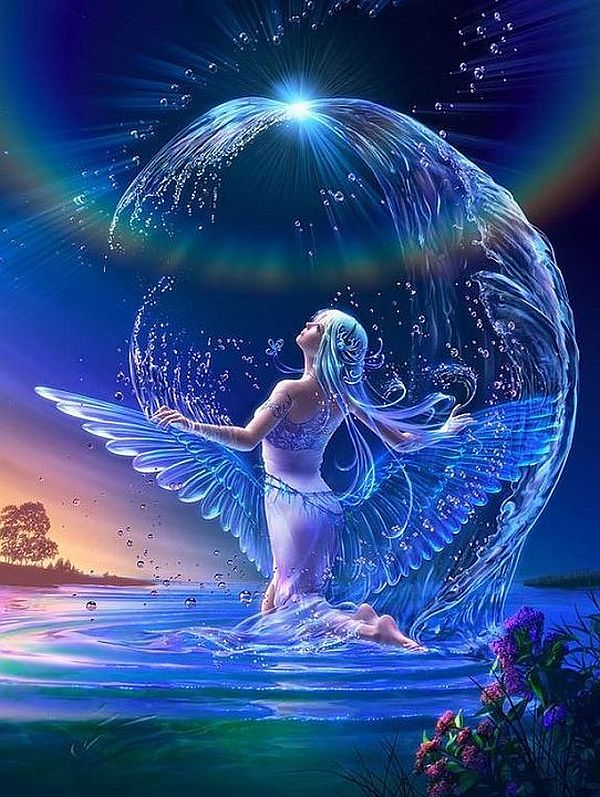 StarSeed Awakening Report-
Take what you need-leave the rest…
Oooooohhhh weeeeeee-
All Portals are WIDE OPEN TODAY as we fully align to the Central Sun's Galactic AKASH and connect to our Star families.
The Quickening for the Last Wavers has begun.
Time to Wake UP or get off.
First wavers- hold ON!!!! I KNOW we have been in hell but the Wheel Of Fortune Has Turned. You are awake and just KNOW.
Second wavers- get off your ass and get moving- the universe will take the 2 by 4 and smack the heck out of you As you can no longer ride an energetic coattails…you are finishing your transformation.
Starseeds all have completed the galactic karmic cycle and are all fully aligned to 2020 exit/entrance portals.
Folks, This is what it feels like when The Galactic Family Light Reaches The Light Bearers here on earth…it's blissful isn't it?
The Light(Information) has been overwhelming For me.
Ascension symptoms extremely intense as the global third eye opens from slumber…in the last two days, all my sessions are to fully focus on third eye clearing for seeing 4D.
My clients are SEEING THE DARK! Holy moly guacamole- I don't even want to see that! Lol and I'm trained! Hahaha.
The MD TD(team dark) attacks unbelievable on the Heart Collective as the 4D Hyperdimensional Warfare is revealed, One I have been involved in since my awakening 8 years ago.(just was guided from Within and didn't talk about it)
The Rule Of 4D is simple- See It-It disappears…what you look at disappears…
but it's outside of 3D (time- past)Grids And it's a vortex math system of navigation and invisible…so the 4D is all about activating your 4D chakra system.
The 4D chakra activation system is not linear…for example in order to clear the 8, the 11 has to clear.
The 4D chakra activations prepare us for the 5d chakra system of 5D and Quantum Jumping.
How can you jump out of thin air?
welcome to the 4th…
By implosion Of The 3 and 4 chakra system to 5d chakra crystalline system, a Soul can anchor at 7 and access 4,3,2,and 1 D's for the new earth's Gridwork.
In the Antiquity storybooks it's called purgatory, between heaven and hell, the land of spirits and entities and gods…
outside of time ,one can get lost in spiritual warfare…
SO WE ANCHOR OUR HEART TO 5D AND WE QJ OUT OF 4D.
and in 7d… 123-4567… All the angels go to heaven… the 7d is a backdoor dimension to access lower 4D hehehe.
Starseeds have a gift for finding back doors…going around…jumping over hehehehe.
HERE COMES the first anchoring aetheric Wave Of Walk-ins…
the Andromedan Dragons,ALL The Blue Rays, The Michaels and the Arcturian "Bears", The Rogues And the Renegades, all the souls that have been patiently waiting to come into this new creation as the 6 ROOT of MAN anchors and MOTHER EARTH and FATHER COSMOS open The New Garden.
The Hybrids are led by the crazy ass Gemini twin ENERGY who are finally connected to their beloveds-Feel Yes!
The Beloveds are here.
I am a Dragon, in my 55 year- born in 1964- (The Year of The Dragon) and a Double Gemini….and Arcturian/Andromedan Hybrid Soul.
oh yeah I feel my dragon…
CLARITY.PASSION PURPOSE.
I have been waiting for this birthday ALL my Life!
will write more later!
pray for me please-I need strength to overcome the loss of loved ones, and courage to speak my truth without fear of how things will unfold.
i Love you all.
everything is perfect yes, but get you house together…sort to speak…Truth is Absolute, when the third eye opens fully with no training…the Dark is seen…it can be scary. It is our job to Anchor Peace.
No Fight.
At All.
Only Peace.
May The Love Within This Spell
Clear The Space In Which We Dwell.
We are Love, For Love is All There Is.
Everything else is ILLusion.
Love is All There Is.
In Light and Love and Joyful Service,
M.
lightlover1964
Lightlover Journal
****Thank You so much if you choose to share my message, but please due so in its entirety and with credit back to my personal site as it is copyrighted. Namaste.****
CrystalWind.ca is free to access and use.
Please donate a small gift of $11.11 or $22.22 or $33.33.
Thank you!
ॐ Namasté - Blessings!

© 2008-2020 crystalwind.ca. All rights reserved.
X
Right Click
No right click