Category: Awakening Written by Julie Boerst Views: 1507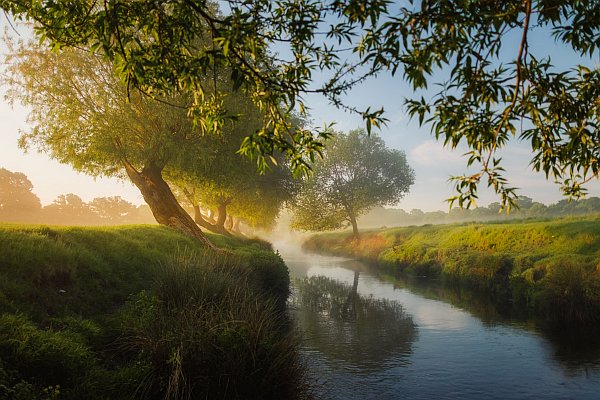 The experience of anger, pain, irritation or limitation means that you are choosing that experience. Why would you choose anger? You would choose anger because you are accustomed to seeing power in false power, in defense, in seeings all as separate, in the idea of a separate one managing separate things, a separate one worthy of elevation or condemnation. You are accustomed to seeing yourself and others as condemned and limited. You are waking up from this now.
Coming to understand how you choose helps you move beyond choice into Flow. Flow is always here for you, and Flow will take care of everything phenomenal, everything that seems to be of time and in the physical.
If you see yourself as needing to manage all that seems to be present within time and space, or needing others to manage it and manage it well, you are seeing the Whole as if it is separate. The Whole has never been separate, and the Whole is what manages the Flow for you. Your job it to trust and to be carried.
Anger or pain or anxiety–anything you would consider negative–is a helpful alert that tells you that you are choosing ancient pathways, ancient perceptions. When you feel any feeling you don't like, you are choosing to see separate ones as responsible for their separate actions. You are choosing to see separate ones as separately blessed or condemned. You are choosing to see separate ones as individually powerless or powerful. That hurts, and the hurt is the signal that invites you to the Flow. There is no hurt in the Flow because there is no judgment of the other as separate in the Flow.
The Flow of Spirit is present at all times and in all situations. It is a fountain that can spring to life within your perception of anyone you look upon, within your perception of any situation in which you appear. It removes all separate meaning from the separate components that seem to be present in any situation, and it leaves you with the peace of a clear and calm guidance that carries you. Flowing with that guidance, what you feel is how much you and all are loved.
Awakening is about allowing this Flow to take over, and you allow it to take over because there is an absence of pain and distress within it. You learn to trust what feels peaceful, and you come to see that the peaceful Flow takes care of everything that seems to be in its pathway. There is nothing you as a separate one need to do. Following the Flow becomes obvious and effortless.
We wish such joy and ease for you today, and it is our delight to assist you as you ease into the trust that carries you and all in the Flow.
Photo by Simon Wilkes on Unsplash
In daily life, I'm Julie Boerst, an at-home parent living with my husband and four kids. They are some of my best teachers.
As I learn, release, let go, heal, and allow, moments of clarity come through to help me along. I hope these moments of clarity help you, too, and most of all, I hope they assist you as you connect more powerfully with the guidance that always surrounds you. The guidance that surrounds you–it's fully harmonized with the guidance that surrounds me, and as we learn to flow with this energy together it's the best feeling in the world.
Here's to a beautiful and shared ride back to our true identity in shared, harmonic, perfect, and eternal Self.
CrystalWind.ca is free to access and use.
Please support us with a small gift of $11.11 or $22.22 or $33.33.
Thank you!
ॐ Namasté - Blessings!

© 2008-2021 crystalwind.ca. All rights reserved.
X
Right Click
No right click