Category: Awakening Hits: 2202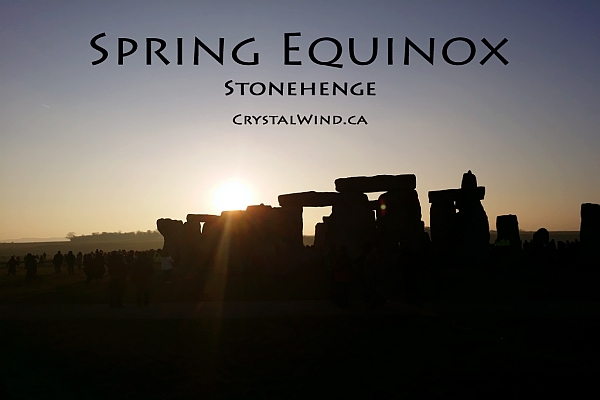 as DEEP Cosmic Christed Heart Openings Continue Powerfully and Pristinely for/within ALL
Days upon days of LOVE frequencies, flooding our atmospheres (inner & outer) for this Super Powerful Equinox Gateway we are in....
These pristine frequencies, sooooooo very soft, so simple to hold immense love in every exchange, flooding all to experience Divinity with great ease. The beauty of Divine Essence available to all embracing and allowing themselves this.
One of the purposes of all of these ultra-high Light Frequencies (Codes), is for all to RETURN to the Purity of Love that they ARE and assist with the physical/energetic release of all that is not LOVE. Each will be SHOWN THIS through their own energy, their own feelings, their own actions, their own experiences and what presents in the physical to also observe/see.... Everywhere that IS NOT LOVE.... these are Catalysts that assist with a huge cleansing process, on every level, which is imperative for our NEW Earth Existence here.
Highest Consciousness is about how we behave, how we treat ourselves and others, how we view realities, how we show up, how we relate, how we communicate, how we "do" everything. It is each going so deep inside that the Light of their own SOUL can emerge, so that all that is not kind, respectful and aligned with LOVE can become visible for each to see. This can be by way of one's own feeling or what plays out in the physical...
The beauty that is available to each is beyond, the ability to observe self/all in order to consciously shift/align is as easy as each allows.
For that which exists in DUALITY... this is ego programming that has to be dissolved/resolved within each. The observation that there are some heavy-duty clearings going on for collectives, this is an important part of this collective up-shift, so be patient and kind to yourself. Let the judgement go. It's a cellular cleansing of old unconscious programs that held all to unconscious realities before (deep beneath the veils of amnesia that continually lift for all). Heightened emotions and physical pain are an akashic clearing, a dissolving of the ego constructs and where they were held within each. The process of UNIFICATION occurs AFTER these old frequencies have been released/cleared and the body template is allowed to re-structure/re-code with new programming to replace the old... which can occur without you even being aware, in your sleep, while you are having a conversation, out in nature, working, playing... or you may be "full blown" in the depth of a huge clearing, which will pass when all of that energy is "gone" or the moment you come into full consciousness (when your heart opens and your head is no longer in control).
These frequencies are pristine.... the COSMIC WEATHER very calm for days.... as we prepare and continue through this passageway for the completion of this Gateway that anchors in with the 3/31 Full Moon, thereby shifting us to other Gateways we are also currently in.
This is a process of full self-accountability, full self-responsibility, full self-awareness, without creating judgment feelings of blame, guilt and more. These passageways are OPPORTUNITIES to release/let go of all that is not love, all that no longer serves your highest purposes, all that you held onto before, all that represents separation within you.... so that you can breeze through and come out on the 'OTHER SIDE' FREE'r, more expansive and Light'r than you were before. Those old unconscious programs/emotions/thoughts/actions are of a vibration that cannot "pass through". They have to be released... for they can no longer "exist" (live) inside of you.
Your next reality awaits you, one that is of a much higher vibrational MATCH. Not just one, infinite ones, that prepare right now to come forth/materialize in the physical as you HOLD your own HIGHEST STATE OF CONSCIOUSNESS and allow the physical to realign for you. Our realities are SIMPLE, where we allow them to be.... for all we have to do is HOLD and ALLOW, while "doing" each moment/day, that which is highest aligned too.
On a deep SOUL Level, that Light inside of you is bursting to come forth. That beauty, that magnificence, that amazingness and that simplicity and ease.... will flood your entire body/system as you allow yourself this. The deeper you go inside of yourself, the more you allow to fall away, the more you resolve all AS LOVE, the simpler everything is... and the easier it is to fulfill your highest purposes/missions/roles, because all that is aligned to support you, is also "allowed" to come forth.
On a DEEP SOUL LEVEL, we each are re-connected through the Purity of LOVE. The only difference is whether our current realities are fully aligned or if there is something vibrationally that takes us down different paths. That connection though, is always there, for it transcends the physical everything. That connection can only be temporarily "severed" by our own ego/separation, yet on a deeper level, it never can. ♥
This passageway is both subtle and profound, it's visible and it is not, it's FELT and EXPERIENCED so deeply from within us and emanates out through our breath, our essence, our FIELD to touch the hearts of all other Souls open and ready to fully experience the PURITY of this too. ♦
I love you. It's been the most beautiful everything.... I do hope that each one of you will allow yourself to experience these GIFTS and the ABUNDANCE available through a fully open heart/mind/body/energy and through Unity Love Consciousness as it washes and weaves through you too. ♥
Lisa Transcendence Brown ☼
I was born (walked in at 3) to a human existence as Lisa and my remembered name is Transcendence. I "fell backwards" into this journey of consciousness, awakening, remembering & ascension. It was "long after", when I looked back and started to "connect the dots" and put the puzzle pieces together that I actually understood everything. This IS how it works here, unless we have someone or something to guide us along the way. I used this "new knowledge" to develop courses and teaching tools for others. Little did I know that in all of the time I was listening to "higher guidance", that I, as my future self, was leading me to "this point in time" of becoming a WayShower, Ascension Guide, Light Anchor, Gatekeeper and more, for the 5th Dimensional Realm (and higher). It was by using my own experiences & expansion that I created and shared, every step of the way. It is what brought me here now, to be able to share with you.
CrystalWind.ca is free to access and use.
"Would you consider a small gift of $11.11 ?" :)
ॐ Namasté - Blessings!

© 2008-2019 crystalwind.ca. All rights reserved.
Featured Articles: Awakening
Do you see 11:11?

Open or Close

11:11 Do you see it?

For many years the numbers 11:11 have been mysteriously appearing to millions of people all over the world. Often appearing on digital clocks, the sightings of 11:11 tend to occur during time of heightened awareness, having a most powerful effect on those seeing them.

Read More

The Four Agreements

Open or Close

1. Be Impeccable with Your Word

Speak with integrity. Say only what you mean. Avoid using the word to speak against yourself or to gossip about others. Use the power of your word in the direction of truth and love.

Impeccable means "without sin" and a sin is something you do or believe that goes against yourself. It means not speaking against yourself, to yourself or to others. It means not rejecting yourself. To be impeccable means to take responsibility for yourself, to not participate in "the blame game."

Read More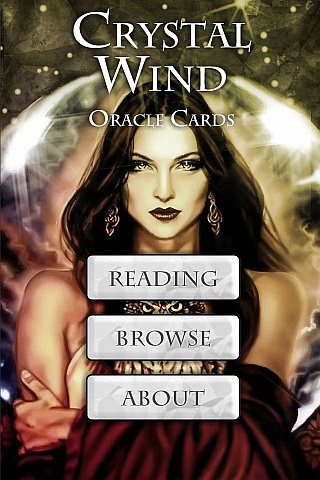 Cut Through The Illusions!
X
Right Click
No right click