Category: Moving Into Awareness Written by Vital Frosi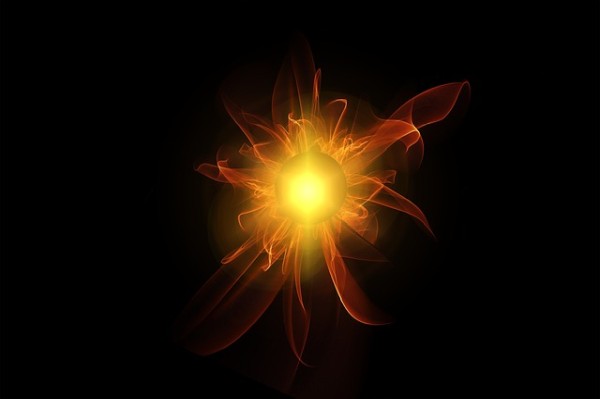 Beloved!
The more we understand the beauty and perfection of Divine Creation, the more amazed we become. Even though forces contrary to the Light have endeavored to impose limiting beliefs in human consciousness, nothing can stop part of humanity from ascending now. In the numerous previous texts reporting on the Planetary Transition and the Ascension of Souls, we have left numerous messages on the subject.
The awakened consciousnesses are beginning to broaden very rapidly. This brings a different understanding of the reality experienced so far. It also brings all the unconscious knowledge that accompanies this fractal of soul that is embodied in human form. Yes, we are indeed at the end of a Great Planetary Cycle! A New Time is coming, providing the Planetary Transition, and our beautiful Blue Planet will no longer be even a shadow of what it was before.
New Earth and New Humanity! All the souls that incarnated in human form on this Planet collaborated, in a certain way, in its construction. Many will inherit it because they have also achieved their Ascension. And even those who will have to leave it, have in some way given a portion of themselves to this grand divine project.
New times are coming, and changes are necessary and at the same time, inevitable. But you should not expect changes from the outside in. If you contributed to the building of the New Earth, it was always with something you already possessed within yourself. Then it is also certain that the finishing touches to this work of art will also have to come by inspiration, that is, from within.
You are the architect of the New Earth. Never forget that! But above all, you are the architect of yourself. You have become what you are today through the construction and execution of every thought, act, or deed, throughout your hundreds of incarnations here on this Planet. Through your lived experiences you have shaped your present consciousness. And it will be this consciousness that will determine the frequency that will enable the ascension or not of one's soul.
But before ascension, we still need to go through the last lessons and the last learnings, in order to obtain the key that will open the Fifth Dimension Portal. These are small details that will not bring great difficulties, at least for those who have already awakened. Always remembering that for those, the worst is over.
Awakening brings understanding and a more comprehensive comprehension of each thing or situation. The more the consciousness of the awakened expands, the greater the understanding of the process that is taking place on Planet Earth today. And the more the consciousnesses expand, the higher the vibration and the higher the frequency of the whole Planet becomes.
We begin to understand better that we are all One with Source. We are all One with nature. We are all One as humanity and with the life that exists on this planetary home. We begin to understand that we are much more supported than we could ever imagine. And so, we begin to become the New Human of the New Earth.
The transition does not happen from one moment to the next, we have said this so many times. But now, at the end of it, everything accelerates. Even so, we have the present existence to complete or finish our own architecture. And each one will give his or her personal and non-transferable touch to his or her work. What a precious moment this is! Wise is the one who knows how to take advantage of it!
But today the text has the purpose of bringing to all of you who read it, a little bit of information that the new consciousnesses can already absorb. Let's talk about THE POWER OF CONSCIOUS BREATH.
Breathing is a natural mechanism that keeps beings alive on this Planet. But let's talk only about human beings. Even spontaneously, everyone breathes, because if they don't, they obviously die. But as is natural, they do it in an unconscious way. And this is the big difference that we will deal with in today's text.
Conscious breathing is different. Understanding its power and its benefits is only possible as one's consciousness expands. Then, we begin to understand why breathing is called THE BLOW OF LIFE.
Life would not exist if there were no Light. And the planetary Sun brings this Light that comes from the Central Sun, that is, from the Source. And the Source is where everything is created, and from it everything is sown by the infinite Universes. This Light is called PRANA. The pranas are in the solar spectrum, which can be proven through the rainbow.
Pranas are the seeds of life. At the same time, they are the maintainers of this life in all the boundaries of the Galaxies. Without the Light, there would be no pranas. And to keep the pranas active at night, they mix with water and air. This is why living things do not die when the sun goes down.
Given that, it is not only oxygen that we need, but also the pranas. So, we need to become aware of this composition of the air and know how to take advantage of it. There are interesting techniques in the practice of breathing. I can mention here an important source about this, which are the techniques called Pranayana Breathing. Search it and see how fantastic it is.
But you can practice and improve yourself through intuition as well. Remember that your consciousness starts to bring the innate knowledge, which is already inside you. Practice will take you deeper and deeper into that knowing.
But to begin such practices, I leave a little guidance here today. Whenever you feel fear, anxiety, anger, despair, or any other emotional symptom, stop for 10 minutes whatever you are doing, and breathe consciously. Sit comfortably and close your eyes. Start paying attention to your breathing. Feel the air entering your body. Breathe in through your nose slowly and deeply, as far as you can. Take this air intentionally beyond your lungs; make it reach your abdomen. Then release through your mouth, a little faster than inhaling. At first you may not be able to fully concentrate on your breathing, but as time goes on it will get better.
The results will be felt more and more intensely. This conscious exchange of air promotes the exchange of energies as well. This is because you are in charge and direct the pranas. Pranas are pure energies, and when they reach the body's cells, they clean the impure energies that cause the unpleasant symptoms mentioned here before.
If you feel pain or physical discomfort anywhere in your body, you can also do the same procedure. Breathe as in the previous technique, and when your lungs are full of air, send these pranas through your blood arteries and veins to the point where the pain is. Mentally irrigate that point with the pranas, and then exhale out the pain. With practice, you will feel relief every time you do this, and in time, you will learn to heal yourself of most pain.
All healing techniques are valid; however, the result is not always the same for everyone who practices them. It depends on each one's understanding and awareness. It also depends on trust and persistence. But the energies that the pranas bring are always pure and come from the Creator Source of everything. It is divine providence offering the support that is never lacking. Nobody is prevented from using such resources, for they are natural, free, and exist in abundance. Enjoy!
I am Vital Frosi, and my mission is enlightenment!
Namaste!
Credit
Vital Frosi
Vital is a cultured man. He speak sPortuguese, Italian, Spanish, Veneto dialect and is studying English and French. He knows a lot about History and Geography. He is always up to date and follows everything that happens in the world. He doesnt't like parties. A man who believes in love. Who believes that life is only worthwhile when shared. A man who claims that the woman is the reason for everything, as she is the generative source of life. It all depends on how we conduct our actions. But most of all, we need to fulfill our mission in this lifetime. Find the path of Light, which will lead us to our ascension.
© 2022 crystalwind.ca. All rights reserved.
---
CrystalWind.ca is free to access and use.
Please support us with a small gift of $11.11 or $22.22 or $33.33.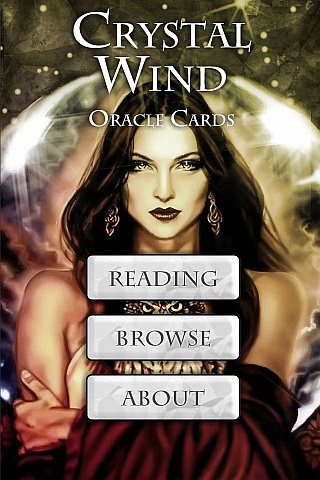 Cut Through The Illusions!
Available On

Spirit Animal Totem Of The Day!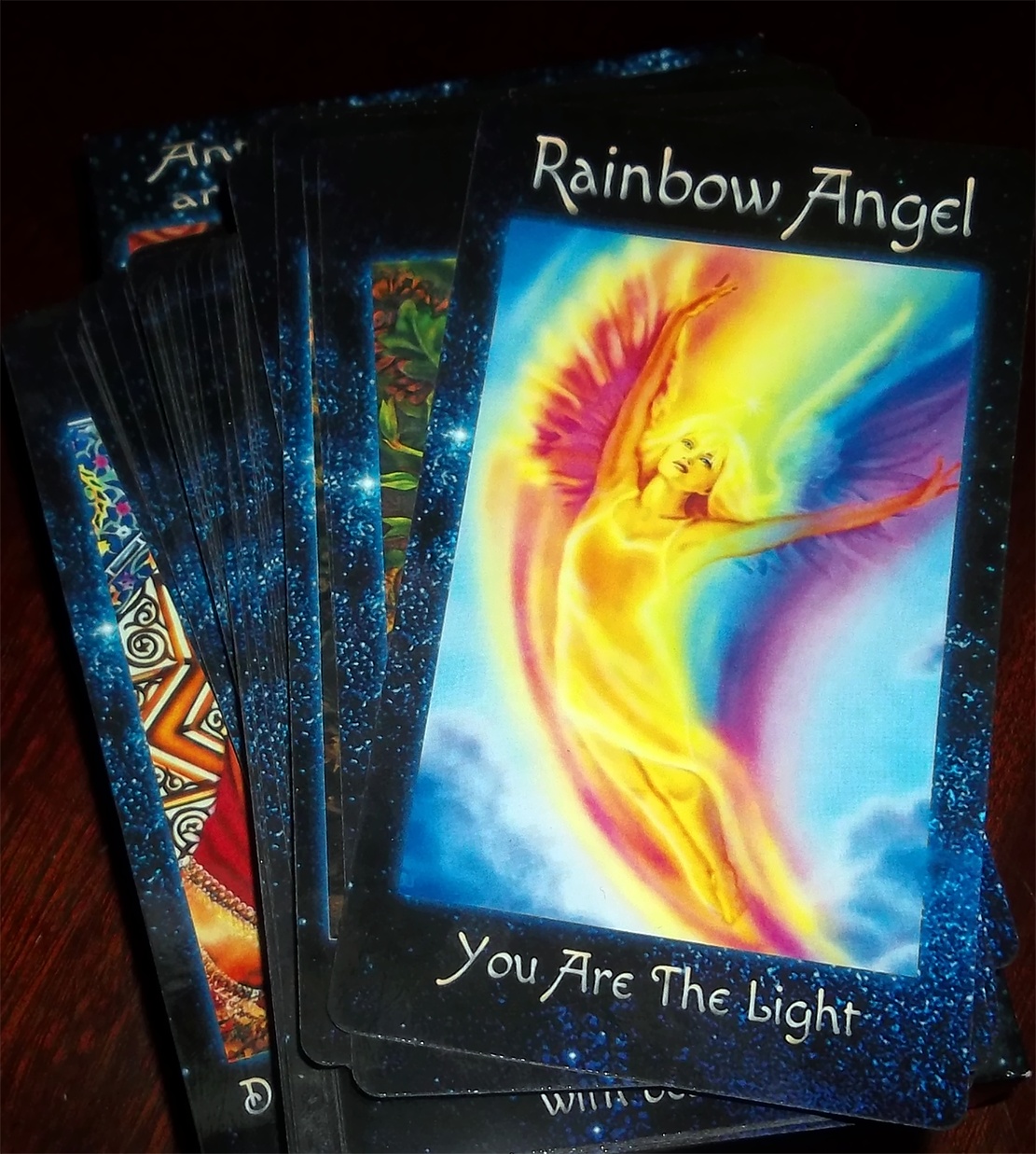 The Crystal Wind Oracle
Myth & Magic Card Deck!
Details Here!
NEW Expanded
Printed & Boxed!
Now with 58 cards!
Who is Online Now
We have 1068 guests and no members online