Category: Moving Into Awareness Written by Jude Ellison S. Doyle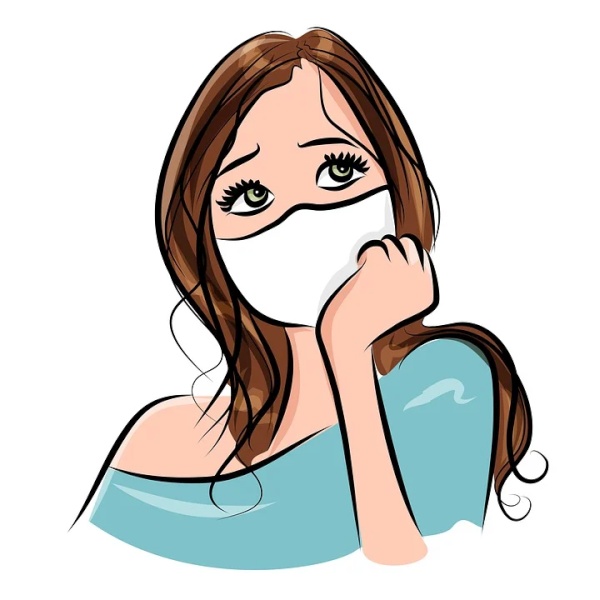 ...Is Called Ambiguous Loss
I spent most of the pandemic grieving, though, at the time, I didn't think I was sad about the pandemic itself. Everyone around me seemed to have specific losses. Their loved ones had died, or they had long Covid. They had friends they couldn't see or jobs they'd lost. I was isolated before lockdown — I'd moved to a new town where I didn't know anyone, and having a toddler made it hard to socialize — and my job was never at risk. My family was lucky; the virus mostly passed us by.
So there wasn't any clear reason for the sorrow that overwhelmed me. I spent lockdown obsessing over incidents from ten or twenty years ago, getting teary-eyed during uneventful family dinners. Certain memories came back so often I could set my watch by them: A childhood friend who skipped town and seemingly disappeared, or my estranged biological father, who was diagnosed with dementia, making reconciliation effectively impossible. The grief was obsessive, repetitive, embarrassing. I couldn't move on, no matter what I tried. I wore myself out with sadness, got sick of my own sadness, and I was still sad.
Finally, over a year into this, someone dropped the phrase I needed: "Ambiguous loss." The theory, originated by Dr. Pauline Boss, describes a type of grief that is unusually prolonged and painful because some key element remains uncertain. The spouse of a soldier missing in action becomes Schrödinger's Widow, married to someone who is both alive and dead. The child of a woman with Alzheimer's might lose his mother, yet be unable to mourn her — she's still alive, she just doesn't recognize him any more.
Being unable to determine whether something is here or gone, living or dead, ongoing or over, is what makes a loss ambiguous — and that feeling is what the pandemic has inflicted on most of us. Families separated by travel precautions knew that they would see each other again, but not when. Friends and communities and favorite places were psychologically present — we still considered ourselves part of the community, the neighborhood, the friendship — but physically out of reach. Even now, we know that new variants will arise, but not how vulnerable we'll be; experts assure us the pandemic will "end," or subside to manageable levels, but they can't tell us when we'll be safe.
"We cannot pathologize everyone who is feeling sad and unmoored these days. Frankly, being sad and unmoored is the normal reaction to an abnormal context."
Somehow, without consciously reacting to the pandemic, I was processing it by reliving other ambiguous losses. Nor was I alone. Dr. Boss says she's received an influx of calls over the past year and a half, enough that she's written a new book, The Myth of Closure: Ambiguous Loss in a Time of Pandemic and Change, about how her theory applies to the current moment.
"What we have now is a pile-up of losses that are unidentifiable," Boss told me on a phone call. "They're unverified. For example, loss of trust in the world as a safe place. Loss of our routines… On the most extreme side, there's loss of being able to see a loved one when they are very, very ill or dying."
That pile-up of loss can be debilitating because ambiguity short-circuits our ability to move on. Most grief subsides naturally over time, but when the loss is uncertain, grief becomes "frozen," stuck at the same pain level indefinitely. My exhausting process of going over and over the same losses wasn't weird — it was how grief functions when it can't proceed to the next stage. Yet the human mind is not meant to re-experience the same pain every day, and so, over time, symptoms of frozen grief start to look like PTSD. The difference, Boss writes in her 1999 book Ambiguous Loss, is that "with ambiguous loss, the trauma (the ambiguity) continues to exist in the present. It is not post anything."
It seemed significant, I told Boss, that the pandemic had triggered the losses I was not yet post — estrangements, disappearances — rather than actual deaths that I'd had the chance to mourn. It was as if the global uncertainty woke up every other unanswered question in my life.
"It stirs the pot, doesn't it?" Boss says. "Brings it up, brings it back. That's the myth of closure. There is no closure on any losses that we have experienced. It's more like a patchwork quilt. Everybody that we've had a relationship with — even a bad one, by the way — leaves their mark on us, and it can be awakened again by something similar."
Boss rejects simple "closure" as a metric for healing: Closure, she says, "means you're done with this, you don't hurt any more, the door is shut, none of which [will be] true if you cared about the person." She also refuses to attribute frozen grief to weakness. Most of the time — and especially now — the problem is not the person, but the situation, which is traumatic precisely because it's beyond their control.
"The coping process can begin once you know what the problem is and that it's not your fault," Boss says. "We cannot pathologize everyone who is feeling sad and unmoored these days. Frankly, being sad and unmoored is the normal reaction to an abnormal context."
The goal is not to erase sadness, but to learn how to live with it. Simply naming a loss as ambiguous is an important step. So is accepting the stew of ambivalent emotions that come with uncertainty and tempering the expectation that you should be able to fix the situation.
The most important step, Boss tells me, is creating purpose out of grief. A mother whose child has been kidnapped may never know what happened, but she can advocate for other bereaved parents. Caretakers for aging parents can't cure dementia, but they can form support groups. Boss's husband of 32 years died of a stroke during the pandemic, leaving her work — telling other people how to handle grief at this point in history — suddenly much more urgent. "Frankly, I was grateful to have a book to finish in 2021, because I truly needed a new purpose for each day," she says.
As for the question of when we'll be free of all this loss and ambiguity, when the pandemic will actually be over, Boss's answer is simple: "It won't. Ever." Her father survived the influenza epidemic of 1918, and her brother died of polio; there are gay men alive now who lost nearly all their friends to the AIDS epidemic, and historical atrocities like slavery and the Holocaust continue to hand down trauma through generations.
"These events are all unresolved and still alive and grating on us," Boss says. "They still need to be resolved, but even when they're resolved, the door won't be closed on that. We'll remember what it was and how we changed."
Jude Ellison S. Doyle
Author of "Trainwreck" (Melville House, '16) and "Dead Blondes and Bad Mothers" (Melville House, '19). Columns published far and wide across the Internet.Source Here
---
CrystalWind.ca is free to access and use.
Please support us with a small gift of $11.11 or $22.22 or $33.33.
Spirit Animal Totem Of The Day!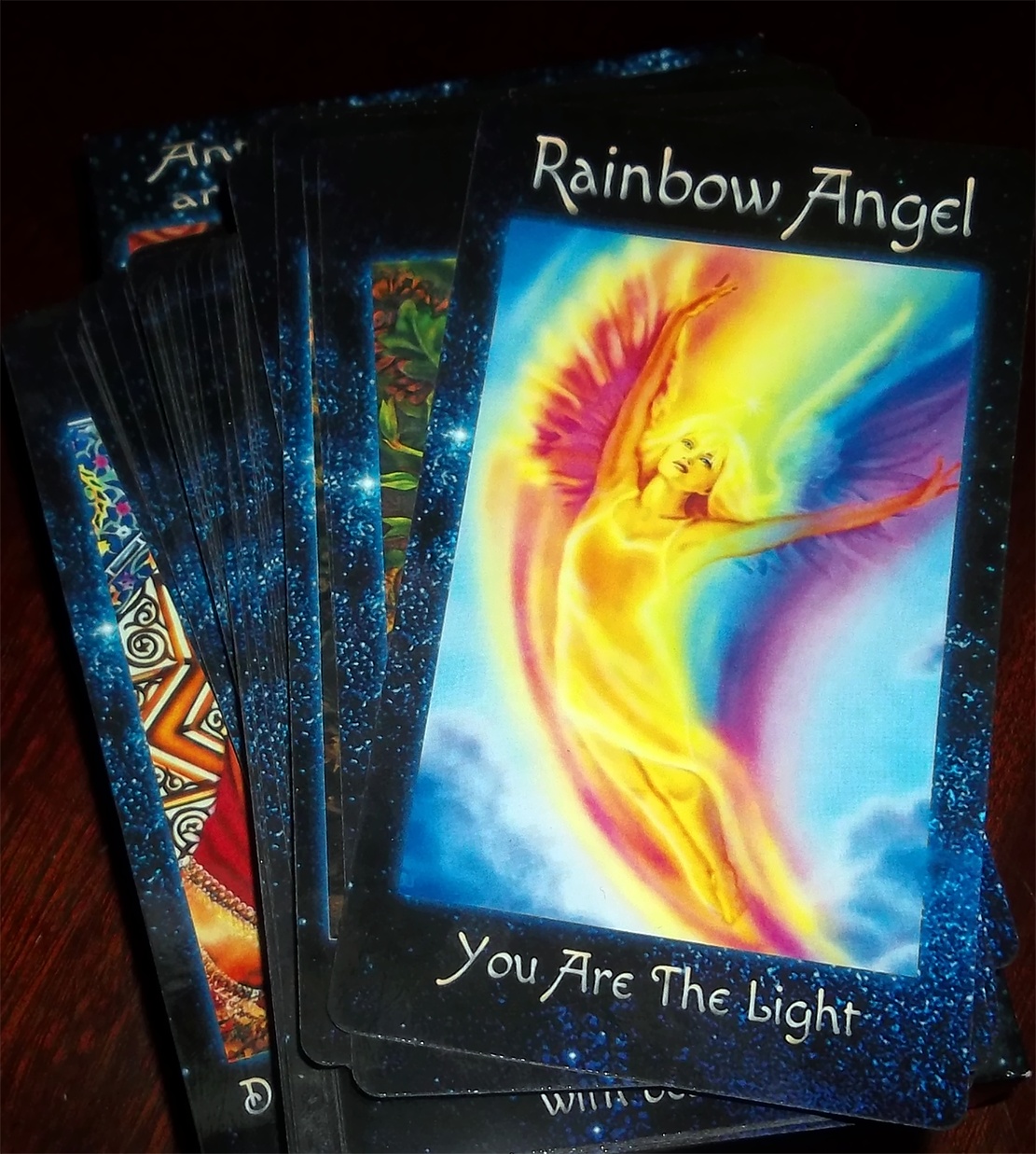 The Crystal Wind Oracle
Myth & Magic Card Deck!
Details Here!
NEW Expanded
Printed & Boxed!
Now with 58 cards!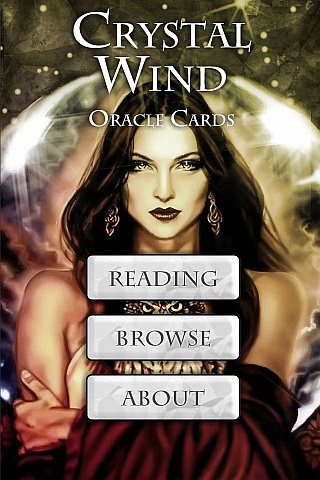 Cut Through The Illusions!
Who is Online Now
We have 1555 guests and no members online