Category: Money Honey Hits: 1656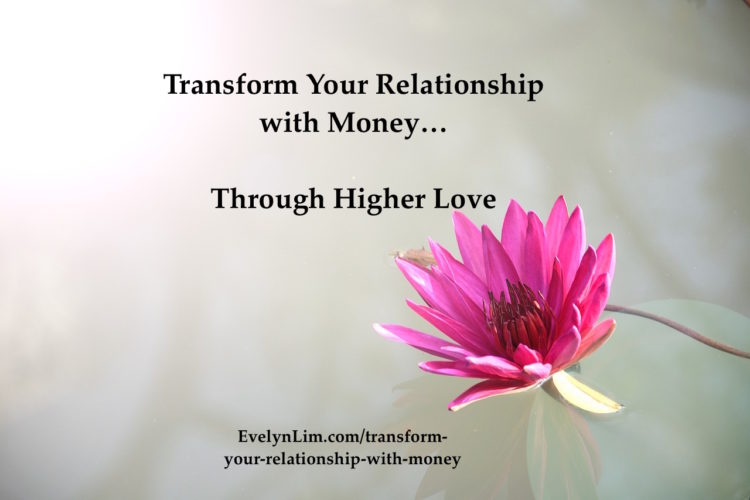 Perhaps you are used to the idea of consulting a financial advisor or a banker on money matters….but it could feel weird to envisage having a relationship with money, much less transform it.
I get it. The idea of having a relationship with money may not be something that you often come across. As someone who used to work in a bank, I certainly did not see this in any of its training manuals. It's also not a topic that was taught in school. Still, these reasons aside, it's never too late to begin having a whole new perspective towards money.
Let's backtrack a little.
Why even bother with the idea of improving your relationship with money?
Well, when you improve your relationship with money, you are going to be in less struggle. A state of struggle is just going to attract more struggle, while being more at ease is going to attract more ease into your life. You'd want money to flow easily into your life, isn't it?
Growing your wealth portfolio or even making money from the busines that you love is not just about practical measures such as developing a savings habit or working long hours. You could be doing these but still find it hard to grow your bank balance. In fact, you may already be aware that some of the beliefs you have around money are stopping you from attracting it. Beliefs like you can't be spiritually and financially rich at the same time, for instance, are potentially limiting!
Rate Your Relationship with Money
As you begin to think about your relationship with money, note if it is a positive or a negative one. It could also be a scale. So how would you rate your relationship with money? 10 being absolutely awesome and 0 being poor.
If you are rating it less than 7, there is definitely room for improvement. However, just by making minor changes in the way you save or handle money may not create much of a shift. These are all external things that you do. Transforming your relationship with money calls for a lot more!
Transforming Your Relationship with Money Starts with You
Just think about it. There is "you" at the center of your universe. You are in a relationship with everyone and everything around. You have relationships with your partner, children, parents, money, time, home, environment and your country. See picture below for illustration.
Each relationship that you have is energetic, just like everything is energy. Life is at its most optimal, when all the relationships that you have are healthy and balanced. There is wellness, wealth and happiness….in short, abundance.
What happens when one of your relationships is not doing well? When one relationship is not doing well, it is likely to affect another. For instance, when your relationship with your family is not well, it could go on to affect your relationship with money. You could find yourself unable to concentrate at work because you are struggling with issues at home.
A poor relationship with time can also have an impact on your relationship with money too. You may already be having the belief that you have to slave like hard to earn more money. Hence, you end up working very long hours. However, busyness can also keep you broke. Your limiting belief may prevent you from taking a step back to work on the business, instead of merely working in the business. As long as you hold on to the belief, it is difficult for you to break out of the work-slave mentality.
All your relationships are, ultimately, mirrors. They mirror the relationship that you have from within. When you are not feeling well on the inside, it is going to affect all your relationships on the outside.
Zen Master, Thich Nhat Hanh, describes it best…
You are me, and I am you.
Isn't it obvious that we "inter-are"?
You cultivate the flower in yourself,
so that I will be beautiful.
I transform the garbage in myself,
so that you will not have to suffer.

I support you;
you support me.
I am in this world to offer you peace;
you are in this world to bring me joy
Transform Your Relationship with Money: How to Start
What happens if a number of your relationships are in jeopardy? Where do you even begin?
A great suggestion: pick the life area that seems most urgent you. Are you in a financial rut, for instance? Where money issues bring about your most emotional reactions, they offer you a great opportunity to make a shift. If you are running your own business but have a lot of angst over making money from the business that you love, financial abundance could be a great place to start.
A great starter guide to transforming your relationship with money begins from the dating phase that develops into intimacy. Transforming your relationship with money is freeing. You are shedding away the limiting beliefs that no longer serve you. You are letting go of the fear in your money story.
Transform Your Relationship with Money Through Higher Love
Investing in your transformation is more than just making slight improvements or changes. Transformation involves first, making a change over in your thoughts and feelings about money and second, integrating a new set of money story in your consciousness. It is not just you that benefits. There is a ripple effect that is created.
Transforming your relationship with money is going to lead you to creating financial abundance. When you are making money from the business that you love, you are feeling lighter, more joyful and empowered. You are both spiritually and financially rich. Your family and friends can feel the difference your energy. They, in turn, go on to affect other people in their lives.
In other words, higher love is the ultimate meaning to transforming your relationship with money. Hence, the more you transform through higher love, the greater the ripple effect. I highly recommend making a shift!
Get clear on the money story that you have been telling with a clarity call now!
Love and Abundance Always,
by EVELYN
First, let me introduce myself. My vision is to turn dreams into reality through self-awareness, inspiring others to do the same. The various roles I play in the school of life include being a life coach, mother, wife, ex-Banker, Singaporean, and an internet entrepreneur. In terms of qualifications, I am also a Certified Emotional Freedom Technique Practitioner, an Intuitive Consultant, and Vision Board Counselor. On this blog, I share about the various personal insights I have gained, my successes and challenges. I have since published books and programs such as Abundance Alchemy: Journey of Gold,Self-Love Secrets and Life Vision Mastery.
CrystalWind.ca is free to access and use.
"Would you consider a small gift of $11.11 ?" :)
ॐ Namasté - Blessings!

© 2008-2018 crystalwind.ca. All rights reserved.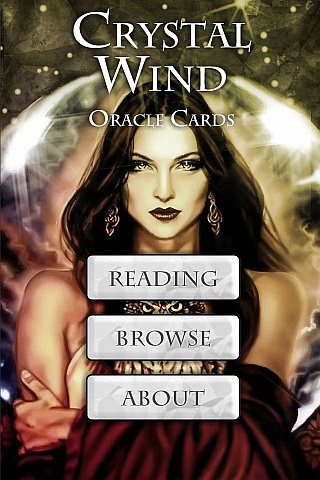 Cut Through The Illusions!
Archive: Money Honey
►

2019 (2)

►

2018 (4)

►

2017 (7)

►

November (1)

►

August (1)

►

May (2)

►

April (1)

►

March (1)

►

January (1)

►

2016 (4)

►

2015 (29)

►

December (2)

►

November (6)

►

October (4)

►

September (3)

►

August (1)

►

July (1)

►

June (1)

►

May (1)

►

April (1)

►

March (1)

►

February (4)

►

January (4)

►

2014 (15)

►

October (2)

►

August (1)

►

July (2)

►

June (4)

►

May (2)

►

April (1)

►

March (3)

►

2013 (8)

►

December (1)

►

October (1)

►

September (1)

►

July (1)

►

June (2)

►

March (1)

►

February (1)