Category: Forecasts and Horoscopes Written by Michelle Karen Views: 2115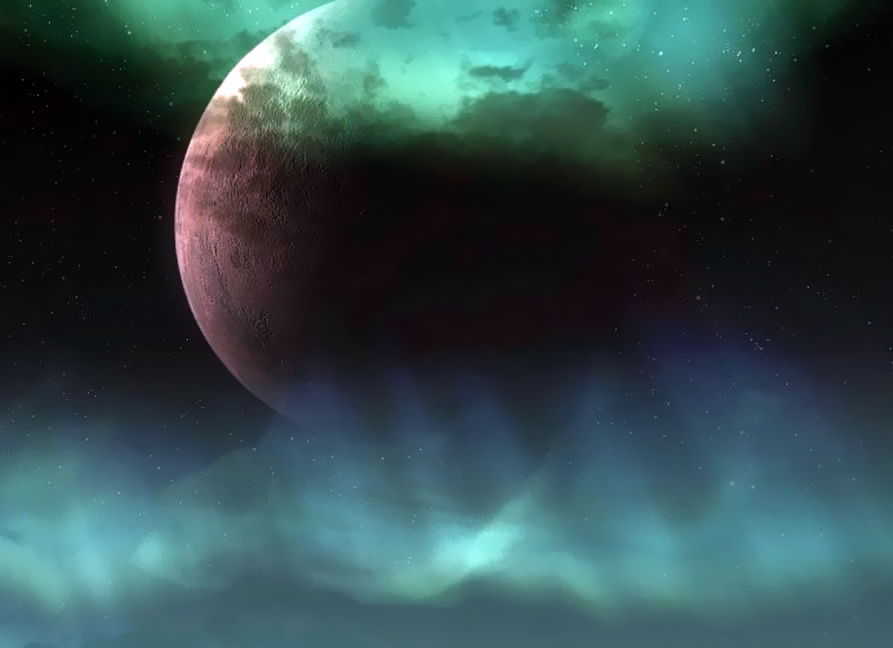 DECEMBER 2020
RUNE OF THE MONTH: Ansuz. "The mouth of the river". Let us think before we speak. Everything in our life is the consequence of the choices we make from moment to moment. The more impeccable we are in our thoughts, emotions and words, the more precise and positive the creation of our reality becomes.
* * * * * * * * * * *
Uranus remains retrograde this whole month until January 12, 2021. Its shadow period lasts until May 1st, 2021. The degrees covered in December (7º31' – 6º49' Taurus) are symbolized by: "A sleigh without snow" and "A woman of Samaria comes to draw water from the well". Our integrity and faith are being tested. World circumstances are asking us to be flexible, remain present to the present, use our common sense and give ourselves plenty of tender, loving care. Sleeping enough, drinking lots of good water, thinking good thoughts, feeling happy emotions feed not just our body, but also our soul, helping us adapt to radically changing times. Speaking our truth is essential, even if it goes against the official narrative. A major reset is taking place which can make us completely reconsider our career, our home, our finances and our relationships. We are encouraged to assert our individuality with dignity, awareness and strength.
Solar Eclipse in Sagittarius on 12/14 at 8:17 AM. This degree (29º08') is symbolized by: "The pope blessing the faithful". Eclipses always herald powerful life-altering events. This Solar Eclipse which ends an already profoundly transformative year, invites us to embrace change, completely re-invent ourselves and look for new opportunities. We are required to tap into our leadership talents and use our unique insights for positive purposes. New ideas support the expression of our individuality and help us be innovative in our career goals. Applying our spiritual understanding of the laws of abundance enables us to increase our income. A loving, comforting group of like spirited friends is more than ever essential for our growth. We may find that even if marked differences alienate us from family members, we are being freed from limiting aspects of our conditioning, and maybe even encouraged to move to a more supportive neighborhood. More than ever is it important to listen to our intuition and trust our inner voice.
Saturn re-enters Aquarius on Wednesday 12/16 till March 8, 2023. During the next 2 years, people in position of authority will be held accountable like never before. Progressive changes that benefit the people are to be expected. Social inequalities will be brought to light for the whole world to see. Cooperation, team efforts, working towards a common humanitarian goal are encouraged. No longer can we operate in our own corner, oblivious to what is happening to others on a grander scale. Change will require hard work and taking responsibility for our actions. Unusual inventions will come to the forefront. Artificial intelligence and extra-terrestrial activity will also rise to the surface and become topics of general interest. Many revolutions will take place as people will start rebelling against the curbing of our freedoms, restrictions, unreasonable laws and limiting rules. Civil unrest will bring chaos but out of that chaos, a new order will emerge that is much more just, respectful and honoring of our differences.
Jupiter enters Aquarius on Saturday 12/19 till December 28, 2021. In the coming year, tolerance, generosity, open-mindedness and integrity are greatly rewarded. Freedom, individuality, cooperation are highly valued. The more zealous, enthusiastic and well-meaning we are in our actions, the more success we shall be able to enjoy. The law, education, charitable organizations and religion come under scrutiny. Thinking out of the box is encouraged. Learning from other cultures, countries and religions expands our philosophy of life. Increasing our awareness, both culturally and spiritually, and broadening our experiences in the world enable us to grow joyfully. Abundance comes from collaborating with others in projects that benefit humanity.
* * * * * * * * * * *
The Moon will be Void of Course (V/O –forming no major aspect with any planet before entering the following sign-):
On Tuesday 12/1 until 7:33 PM: when the Moon enters Cancer.
On Friday 12/4 between 2:29 AM and 4:53 AM: when the Moon enters Leo.
From Saturday 12/5 at 2:28 PM till Sunday 12/6 at 11:46 AM: when the Moon enters Virgo.
On Tuesday 12/8 between 2:35 PM and 4:01 PM: when the Moon enters Libra.
On Thursday 12/10 between 4:56 PM and 5:59 PM: when the Moon enters Scorpio.
On Saturday 12/12 between 5:58 PM and 6:39 PM: when the Moon enters Sagittarius.
On Monday 12/14 between 8:17 AM and 7:35 PM: when the Moon enters Capricorn.
On Wednesday 12/16 between 9:34 PM and 10:27 PM: when the Moon enters Aquarius.
On Saturday 12/19 between 12:45 AM and 4:39 AM: when the Moon enters Pisces.
On Monday 12/21 between 2:25 AM and 2:32 PM: when the Moon enters Aries.
From Wednesday 12/23 at 2:51 PM till Thursday 12/24 at 2:55 AM: when the Moon enters Taurus.
On Saturday 12/26 between 3:32 AM and 3:33 PM: when the Moon enters Gemini.
From Monday 12/28 at 7:01 PM till Tuesday 12/29 at 2:28 AM: when the Moon enters Cancer.
On Thursday 12/31 between 5:45 AM and 10:58 AM: when the Moon enters Leo.
Mark these periods in red in your calendar and avoid scheduling anything of importance during these times as they would amount to… NO thing!
* * * * * * * * * * *
Scheduling our activities using the zodiacal position of the Moon:
Moon in Cancer between Tuesday 12/1 at 7:33 PM and Friday 12/4 at 4:52 AM + between Tuesday 12/29 at 2:28 AM and Thursday 12/31 at 10:57 AM: Perfect for family activities, especially those involving children. Good for spending more time at home, cooking, nurturing ourselves and those we love, inviting the people we cherish over for dinner. Excellent also for drawing, creative writing, humor and anything requiring imagination and a touch of craziness….
Moon in Leo between Friday 12/4 at 4:53 AM and Sunday 12/6 at 11:45 AM + between Thursday 12/31 at 10:58 AM and Saturday 1/2 at 5:12 PM: Excellent for anything glamorous, dramatic performances, being in the public's eye, throwing or attending an elegant party, playing with children, romance and creativity in general…
Moon in Virgo between Sunday 12/6 at 11:46 AM and Tuesday 12/8 at 4:00 PM: Excellent for starting a new fitness program, learning, healthy nutrition, fasting, clearing our closets, cleaning our home, reorganizing our drawers…. Perfect also for detailed work, the focused use of our intelligence, and taking care of small pets….
Moon in Libra between Tuesday 12/8 at 4:01 PM and Thursday 12/10 at 5:58 PM: Great for relationships, associations, diplomatic exchanges with others, anything related to beauty (a haircut, buying new clothes, a make-over…), art (especially painting and decorating…), a pleasant social event (concert, art exhibition…).
Moon in Scorpio between Thursday 12/10 at 5:59 PM and Saturday 12/12 at 6:38 PM: Perfect for scientific research, esoteric studies, self-transformation, shamanism, dealing with the mysteries of life, death, and sexuality, as well as insurances and issues involving personal power.
Moon in Sagittarius between Saturday 12/12 at 6:39 PM and Monday 12/14 at 7:34 PM: Perfect for traveling, religious and/or philosophical activities or matters related to higher education and the law. Excellent for lecturing, learning, perfecting a foreign language, exploring other cultures… Perfect also for athletic training and tending to large animals (horses….).
Moon in Capricorn between Monday 12/14 at 7:35 PM and Wednesday 12/16 at 10:26 PM: Good for furthering our ambitions, asking for a promotion, enlisting the support of people in positions of authority, making a good impression, re-structuring our business and redefining our long-term goals…
Moon in Aquarius between Wednesday 12/16 at 10:27 PM and Saturday 12/19 at 4:38 AM: Perfect for philanthropic activities, charitable organizations, meeting with friends, making new acquaintances. Good also for inventions, far out, progressive ideas, inter-dimensional and time travel, anything related to UFOs, computers and technology in general….
Moon in Pisces between Saturday 12/19 at 4:39 AM and Monday 12/21 at 2:31 PM: Great for meditating, sitting by the ocean, anything related to the sacred, dancing, painting, swimming, dreaming, music, photography, film, sleeping, channeling, connecting with the mystical, the magic and the oneness of all that is…
Moon in Aries between Monday 12/21 at 2:32 PM and Thursday 12/24 at 2:54 AM: Perfect for intense physical activities, anything requiring forceful, direct action and self-assertion. Good also for leadership, spontaneity, good will, being a way shower, initiating new projects or bringing our car to the mechanic….
Moon in Taurus between Thursday 12/24 at 2:55 AM and Saturday 12/26 at 3:32 PM: Perfect for any financial matter: paying our bills/debts, asking for the money that is owed to us, investing in real estate, buying and selling. Perfect also for a stroll in the park, going to the countryside, connecting with our Mother the Earth… Good also for gardening, pottery, sculpting, as well as bodywork…
Moon in Gemini between Saturday 12/26 at 3:33 PM and Tuesday 12/29 at 2:27 AM: Excellent for multi-tasking, curiosity, any form of communication, exchanging information, sending e-mails, calling friends and acquaintances. Great also for social activities, attending conferences, reading a book, watching a documentary, gathering data on various topics, connecting with new people….
* * * * * * * * * * *
Our intentional meditation started with the Lunar Eclipse in Gemini on Monday 11/30. We took out as many blank sheets of paper as you had intentions and placed them near a window, on a balcony or in a garden so that they would bask in the light of the Full Moon (Lunar Eclipse) in Gemini at exactly 1:30 AM. Once that moment passed, we gathered our Full Moon charged blank sheets and placed them in a folder.
On Monday December 14 on the New Moon (Solar Eclipse) in Sagittarius, take out your blank full moon charged papers and write on each a concise, positive intention. Place them on a balcony, in a garden or near a window so that they are out by exactly 8:17 AM. Once that moment has passed, staple them together and put them away in a folder expecting the manifestation of all your dreams….
Next month's intentional meditation starts on Tuesday 12/29. Take out as many blank sheets of paper as you have intentions and place them near a window, on a balcony or in a garden so that they bask in the light of the Full Moon in Cancer at exactly 7:28 PM. Once that moment will have passed, gather your Full Moon charged blank sheets and place them in a folder.
* * * * * * * * * * * *
Tuesday 12/1: Mercury enters Sagittarius (11:51 AM) till 12/20
Three weeks to expand our minds, travel, investigate other cultures, learn about different philosophies, deal with the law and pursue our education. We feel confident, positive, trusting and have more faith than usual. Our optimistic outlook opens many exciting doors. We are adventurous and drawn to athletic activities.\
Saturday 12/5: Venus Trine Neptune (8:53 PM)
A day to be kind to ourselves, indulge in a sumptuous bath, get away from it all, escape to a dream location. Beauty touches us more than usual. We feel compassionate towards those less privileged than ourselves. An enchanted romance could make us feel we have found a true soul connection. Wonderful for a magical date. Excellent for artists who are particularly inspired. Not the best however for any endeavor requiring attention to practical details.
Wednesday 12/9: Sun Square Neptune (11:41 AM)
We may feel a little lost today. Our confidence could be tested. Our head is in the cloud. We are likely to be more tired than usual. Good for introspection, watching a romantic movie or reading an enchanted novel. Artists and creators are inspired to works of great beauty. Today, however, we should stay away from mind altering substances, and because of our lack of clarity, avoid making binding decisions.
Thursday 12/10: Venus Sextile Pluto (3:52 AM), Sun Trine Mars (10:01 PM)
If in a relationship, we could rekindle our passion. If not, we may get involved in an intensely emotional romance. Graciousness, compliance and compassion help smooth possible differences. Our financial sense is highly developed, bringing the possibility of lasting abundance. Some competitiveness is stimulating. Our motivation to move ahead is high, helping us shine in the pursuit of our chosen goals. A great day to engage in an active sport.
Sunday 12/13: Mercury Square Neptune (3:38 AM)
We are not mentally at our clearest today. We may experience difficulties focusing and be somewhat confused as to the direction to take. Making any decision is ill-advised, as is signing legally binding documents as we could easily miss the fine print. Best to lay low, rest, give ourselves some tender loving care, listen to music, watch an inspiring movie, read an uplifting novel and daydream. This transit is good for artists who are inspired, as long as they are not limited by rules or deadlines.
Monday 12/14: Venus Sextile Jupiter (12:58 PM), Mercury Trine Mars (8:24 PM)
A day to follow our true heart's desires and indulge in something that brings us pleasure. We easily attract comfort, gifts and warmth. Our social life is calm, fun and pleasant. Tolerance helps clear possible past disagreements. Elegant events, such as art exhibitions or concerts, are attractive. We speak our mind with courage. Our communications are direct and spontaneous, leaving nothing hidden.
Tuesday 12/15: Venus Sextile Saturn (5:00 AM), Venus enters Sagittarius (8:21 AM) till January 8, 2021
A day to cement a good relationship and be very realistic with regard to a shaky one. We hold no illusion and are willing to change what can be, while accepting what cannot be transformed. Our finances are solid and secure. During the next 3 weeks, we approach a new relationship with faith, trust, adventurousness and optimism. Even if we were to be disappointed, we would develop no hard feeling. We are likely to be drawn to a foreigner, or a positive, spiritual person who has a university degree and/or enjoys traveling.
Wednesday 12/16: Saturn enters Aquarius (9:04 PM) till March 8, 2023
Kindly refer to the paragraph below
Saturday 12/19: Jupiter enters Aquarius (5:07 AM) till Dec 28 2021, Sun Conjunct Mercury (7:26 PM)
Kindly refer to the opening paragraph. Today, more specifically, our confidence is at an all times' high. We feel optimistic. Our ideas flow. Our plans unravel as scheduled. Our positive frame of mind opens many good doors. Communications and decisions are dynamic. We create our own luck. Our social life is varied and interesting.
Sunday 12/20: Mercury enters Capricorn (3:07 PM) till January 8 2021
During the next few weeks, our thinking is careful and wise. We plan well and seek knowledge giving us authority. New ideas are approached with calculated caution. Our ambitions are heightened. We are focused, realistic, hard-working and disciplined.
Monday 12/21: The Sun enters Capricorn (2:02 AM) till January 19 2021, Jupiter Conjunct Saturn (10:21 AM)
This coming month, we are cautious, practical and grounded. Our actions command respect. We seek the company of more mature people and learn from those who have succeeded before us. The foundations we build are firm and solid. We are focused and willing to work hard to achieve our ambitions and reach the top of our chosen career. Today, more specifically, we achieve a sensible balance reaping the benefits from past efforts while planting seeds for the future. While remaining grounded in practical reality, it is wise to enlist the help of those who can assist our need for expansion.
Wednesday 12/23: Mars Square Pluto (6:53 AM)
Best to stay away from dangerous situations, as well as potentially angry, manipulative, frustrated or aggressive individuals. Forcing situations to suit our own needs is ill-advised. Co-operation and compromise yield good results. Important today to be honest, straight forward, spontaneous and positive.
Thursday 12/24: Mercury Trine Uranus (11:05 PM)
A day to expect the unexpected. Plans are likely to change unexpectedly. Disruptions abound. Eccentric people walk into our life bringing a new sense of freedom. Strange informations inspire new directions. There is an electricity in the air that accelerates the pace of our life. A certain nervousness makes it difficult to sleep properly. Ideas flow at a rapid rate. We connect dots in an unusual manner. Great for inventors who are particularly creative today.
Sunday 12/27: Sun Trine Uranus (7:25 PM)
A sparkling day! We feel more innovative than usual, are able to implement new habits and enjoy making changes in our environment while experimenting with different approaches. We are drawn to eccentric people. Plans could change unexpectedly, opening exciting pathways to greater freedom. Our heightened energy makes us step out of our comfort zone and present ourselves in a new way.
Wednesday 12/30: Venus Square Neptune (2:19 AM)
We are quite impressionable today and may not be the best judge of character. A romance could not be as enchanted as it seems. Yet, if we keep an open heart and mind, more peace and beauty can enter our lives today. Watching an inspiring movie, reading a romantic novel, visiting an art exhibition, focusing on the lighter side of things help us relax and expands our faith in the goodness of life. We may feel like we are floating in a dream. That dream can become reality if we remain creative, free and positive. We should however exercise caution in money matters and stay away from get rich quick schemes and shady characters who promise us castles in the sky.
Wishing you all a happy month of December that we may end the year in peace and beauty!
In Loving Light.
Michelle Karén, M.A., D.F.Astrol.S.
---
Kindly note that the days and times given are in PST (Pacific Daylight Saving Time). For Rocky Mountain Time (except AZ which is on PDT) add 1 hour. For Central Time, add 2 hours. For Eastern Time, add 3 hours. For Alaskan Time, subtract 1 hour. For Hawaii-Aleutian Time, subtract 2 hours. For Greenwich, add 8 hours. For Central European time (CET) add 9 hours, for Eastern European Time (EET), add 10 hours.
The world is shifting. As old paradigms become irrelevant, we need the astrological insight and gifts that Michelle Karén provides for people worldwide, right now. Having predicted current global circumstances, she also holds the answers to help empower people. Michelle Karén is the author of the groundbreaking book, Astrology for Enlightenment, published by Atria, an imprint of Simon & Schuster.
Copyright © 2020 Michelle Karen Books. www.michellekaren.com
Source Here
---
CrystalWind.ca is free to access and use.
Please support us with a small gift of $11.11 or $22.22 or $33.33.
Thank you!

ॐ Namasté - Blessings!

"Life is an echo, what you send out comes back."
© 2008-2021 crystalwind.ca. All rights reserved.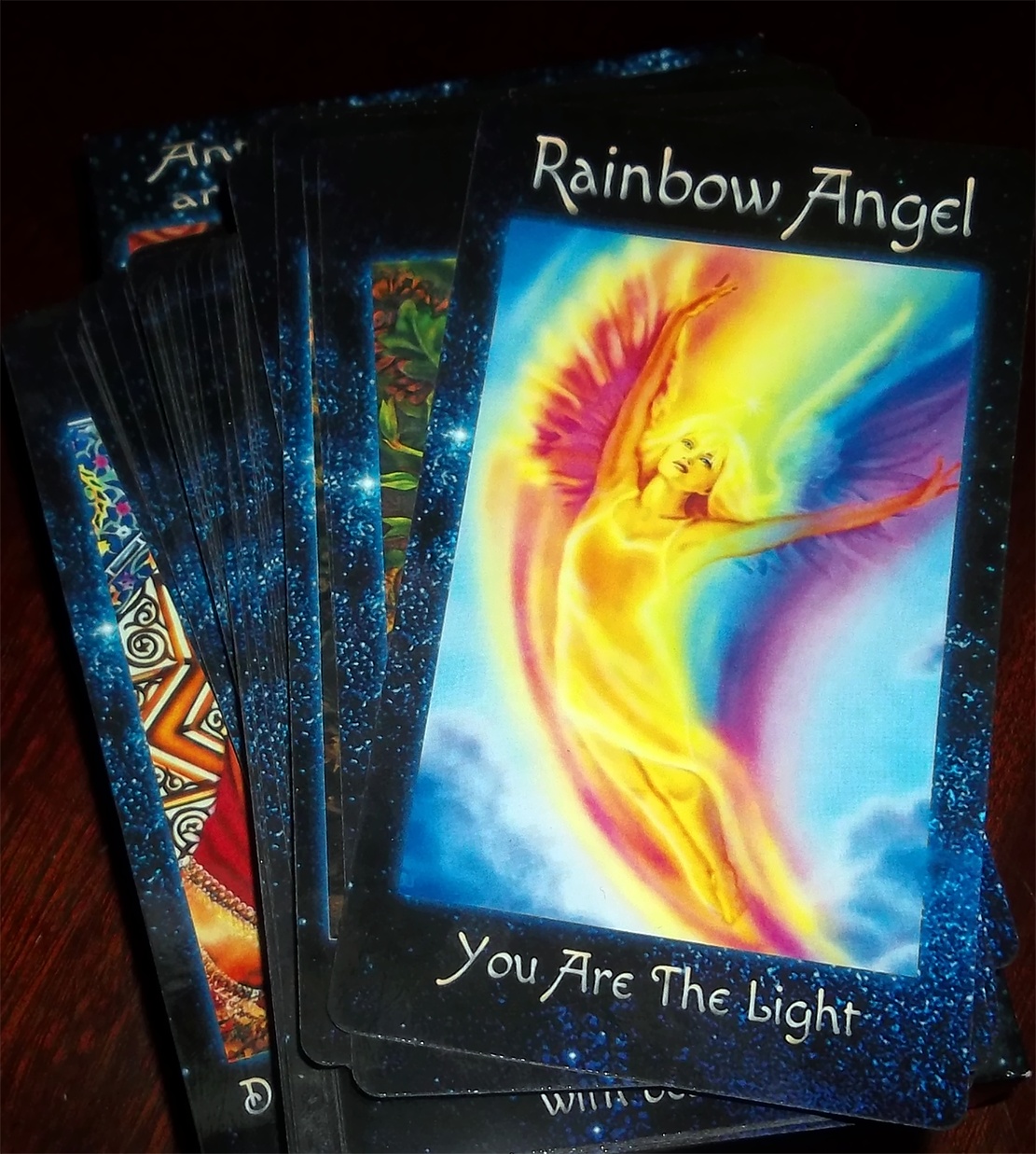 The Crystal Wind Oracle
Myth & Magic Card Deck!
Details Here!
NEW Expanded
Printed & Boxed!
Now with 58 cards!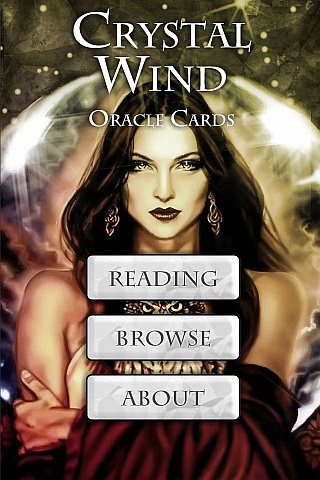 Cut Through The Illusions!
Who is Online Now
We have 1771 guests and no members online