Category: Forecasts and Horoscopes Written by Michelle Karen Views: 1053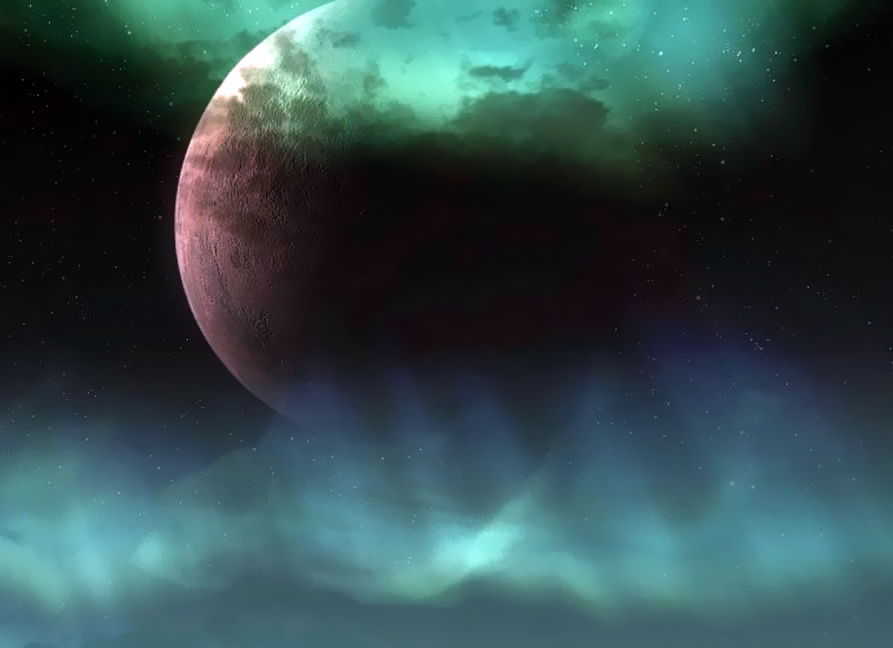 JANUARY 2021
RUNE OF THE MONTH: Beorc "Birch tree, the new growth that comes when the forest is burned to ashes". 2020 will go down in history as the year where all of us went through a major reset. We are now needing to take stock of how much our lives have changed and where we can go from there. The tree may burn down and die, but death is never the end. It is always followed by a rebirth. And during the first month of this new year, we are given the chance to start building upon what was entirely recreated in our personal and collective reality, so that we may concretely manifest the world we have dreamed into being.
* * * * * * * * * * *
Uranus turns direct on Thursday 1/14 (12:36 AM) at 6º43' Taurus. Its shadow period lasts until May 1st, 2021. This degree is symbolized by: "The Woman of Samaria at the ancestral well". After many months of uncertainty, living day by day, having had to shift our paradigms, having needed to look for different options and felt that the ground was being taken from under our feet, we are now entering a new level of stability and normality. From this renewed basis clear from all that was no longer necessary for our evolution, we are required to trust ourselves and have faith in the future.
Mercury turns retrograde on Saturday 1/30 (7:52 AM) at 26º27' Aquarius and will remain so until Saturday 2/20 (4:52 PM). Its shadow period will remain until March 13. This degree is associated to the following image: "An ancient pottery bowl filled with fresh violets". The next 3 weeks are perfect for balancing the old and the new, and branching out in completely new directions. We are asked to break free from old routines, express our uniqueness and completely reinvent ourselves. The more courage we have in leaving our comfort zone, the greater the rewards will be. A time to also think of our fellow men and women, and create communities with a common vision where people support each other while respecting the independence of each participant. There could be a greater interest in the existence of life on other planets.
* * * * * * * * * * *
The Moon will be Void of Course (V/O –forming no major aspect with any planet before entering the following sign-):
On Saturday 1/2 between 2:00 PM and 5:12 PM: when the Moon enters Virgo.
On Monday 1/4 between 1:34 PM and 9:42 PM: when the Moon enters Libra.
From Wednesday 1/6 at 9:54 PM till Thursday 1/7 at 0:53 AM: when the Moon enters Scorpio.
From Friday 1/8 at 5:58 PM till Saturday 1/9 at 3:15 AM: when the Moon enters Sagittarius.
From Sunday 1/10 at 10:29 AM till Monday 1/11 at 5:30 AM: when the Moon enters Capricorn.
From Tuesday 1/12 at 11:22 PM till Wednesday 1/13 at 8:44 AM: when the Moon enters Aquarius.
From Friday 1/14 at 1:28 AM till Saturday 1/15 at 2:17 PM: when the Moon enters Pisces.
On Monday 1/17 between 7:44 PM and 11:07 PM: when the Moon enters Aries
On Wednesday 1/20 between 0:29 AM and 10:56 AM: when the Moon enters Taurus.
On Friday 1/22 between 1:27 PM till 11:43 PM: when the Moon enters Gemini.
From Sunday 1/24 at 11:17 PM till Monday 1/25 at 10:51 AM: when the Moon enters Cancer.
On Wednesday 1/27 between 9:55 AM till 6:54 PM: when the Moon enters Leo.
From Friday 1/29 at 5:53 PM till 1/30 at 0:02 AM: when the Moon enters Virgo.
Mark these periods in red in your calendar and avoid scheduling anything of importance during these times as they would amount to… NO thing!
* * * * * * * * * * *
Scheduling our activities using the zodiacal position of the Moon:
Moon in Leo until Saturday 1/2 at 5:11 PM + between Wednesday 1/27 at 6:54 PM and Saturday 1/30 at 0:01 AM: Excellent for anything glamorous, dramatic performances, being in the public's eye, throwing or attending an elegant party, playing with children, romance and creativity in general…
Moon in Virgo between Saturday 1/2 at 5:12 PM and Monday 1/4 at 9:41 PM + between Saturday 1/30 at 0:02 AM and Monday 2/1 at 3:24 AM: Excellent for starting a new fitness program, learning, healthy nutrition, fasting, clearing our closets, cleaning our home, reorganizing our drawers…. Perfect also for detailed work, the focused use of our intelligence, and taking care of small pets….
Moon in Libra between Monday 1/4 at 9:42 PM and Thursday 1/7 at 12:52 AM: Great for relationships, associations, diplomatic exchanges with others, anything related to beauty (a haircut, buying new clothes, a make-over…), art (especially painting and decorating…), a pleasant social event (concert, art exhibition…).
Moon in Scorpio between Thursday 1/7 at 12:53 AM and Saturday 1/9 at 3:14 AM: Perfect for scientific research, esoteric studies, self-transformation, shamanism, dealing with the mysteries of life, death, and sexuality, as well as insurances and issues involving personal power.
Moon in Sagittarius between Saturday 1/9 at 3:15 AM and Monday 1/11 at 5:29 AM: Perfect for traveling, religious and/or philosophical activities or matters related to higher education and the law. Excellent for lecturing, learning, perfecting a foreign language, exploring other cultures… Perfect also for athletic training and tending to large animals (horses….).
Moon in Capricorn between Monday 1/11 at 5:30 AM and Wednesday 1/13 at 8:43 AM: Good for furthering our ambitions, asking for a promotion, enlisting the support of people in positions of authority, making a good impression, re-structuring our business and redefining our long-term goals…
Moon in Aquarius between Wednesday 1/13 at 8:44 AM and Friday 1/15 at 2:16 PM: Perfect for philanthropic activities, charitable organizations, meeting with friends, making new acquaintances. Good also for inventions, far out, progressive ideas, inter-dimensional and time travel, anything related to UFOs, computers and technology in general….
Moon in Pisces between Friday 1/15 at 2:17 PM and Sunday 1/17 at 11:06 PM: Great for meditating, sitting by the ocean, anything related to the sacred, dancing, painting, swimming, dreaming, music, photography, film, sleeping, channeling, connecting with the mystical, the magic and the oneness of all that is…
Moon in Aries between Sunday 1/17 at 11:07 PM and Wednesday 1/20 at 10:55 AM: Perfect for intense physical activities, anything requiring forceful, direct action and self-assertion. Good also for leadership, spontaneity, good will, being a way shower, initiating new projects or bringing our car to the mechanic….
Moon in Taurus between Wednesday 1/20 at 10:56 AM and Friday 1/22 at 11:42 PM: Perfect for any financial matter: paying our bills/debts, asking for the money that is owed to us, investing in real estate, buying and selling. Perfect also for a stroll in the park, going to the countryside, connecting with our Mother the Earth… Good also for gardening, pottery, sculpting, as well as bodywork…
Moon in Gemini between Friday 1/22 at 11:43 PM and Monday 1/25 at 10:50 AM: Excellent for multi-tasking, curiosity, any form of communication, exchanging information, sending e-mails, calling friends and acquaintances. Great also for social activities, attending conferences, reading a book, watching a documentary, gathering data on various topics, connecting with new people….
Moon in Cancer between Monday 1/25 at 10:51 AM and Wednesday 1/27 at 6:53 PM: Perfect for family activities, especially those involving children. Good for spending more time at home, cooking, nurturing ourselves and those we love, inviting the people we cherish over for dinner. Excellent also for drawing, creative writing, humor and anything requiring imagination and a touch of craziness….
* * * * * * * * * * *
Our intentional meditation started with the Full Moon in Cancer on Tuesday 12/29. We took out as many blank sheets of paper as you had intentions and placed them near a window, on a balcony or in a garden so that they would bask in the light of the Full Moon in Cancer. Once that moment had passed, we gathered our Full Moon charged blank sheets and placed them in a folder.
On Tuesday 1/12 on the New Moon in Capricorn, take out your blank full moon charged papers and write on each a concise, positive intention. Place them on a balcony, in a garden or near a window so that they are out by exactly 9:00 PM. Once that moment has passed, staple them together and put them away in a folder expecting the manifestation of all your dreams….
Next month's intentional meditation starts on Thursday 1/28. Take out as many blank sheets of paper as you have intentions and place them near a window, on a balcony or in a garden so that they bask in the light of the Full Moon in Leo at exactly 11:16 AM. Once that moment will have passed, gather your Full Moon charged blank sheets and place them in a folder.
* * * * * * * * * * * *
Friday 1/1: Mercury Sextile Neptune (3:18 AM)
An inspiring day. Great for rectifying mistakes or misplaced judgements made in the past. Excellent for artists and creators. Our communications are full of compassion, tolerance and sensitivity.
Monday 1/4: Mercury Conjunct Pluto (4:58 PM)
Despite a keen ability to see the truth of people and situations, a day to remain diplomatic and compromise for the sake of peace.
Wednesday 1/6: Mars enters Taurus (2:27 PM) till March 5th
During the next 3 months, Taurus natives are favored. For all others, our actions are slow, grounded and deliberate. Slow to start, we shouldn't give up until we have reached our objectives. Excellent for getting involved in a project requiring endurance as well as hard, practical work.
Friday 1/8: Mercury enters Aquarius (4:00 AM) till Monday 3/15 (3:26 PM), Venus enters Capricorn (7:41 AM) till Monday 2/1 (6:05 AM), Sun Sextile Neptune (8:53 AM), Mercury Square Mars (6:44 PM)
During the next 3 months our thinking is progressive. We could be attracted to science fiction, the studies of extra-terrestrial life, and outlandish topics of interest. Our vision is futuristic and humanitarian. During the next two months our emotions reach a new level of maturity and seriousness. We could be attracted to someone who helps us reach our ambitions. In an existing relationship, we become more realistic regarding what works and what doesn't. Today, more specifically, we feel inspired, more compassionate, sensitive and tolerant than usual. However we should be careful to not respond too impulsively as anger could escalate quickly. It is important that we stay away from people who display aggressive, or worse, violent tendencies.
Saturday 1/9: Venus Trine Mars (7:53 AM), Mercury Conjunct Saturn (7:17 PM)
A day to enjoy socializing. We strike a good balance between the masculine and the feminine within and are drawn to activities that stimulate our passion. This evening we should feel more serious. Excellent for clearing our desk of backlogged work and seeking the company of mature people we respect who can further our ambitions.
Monday 1/11: Mercury Conjunct Jupiter (9:19 AM)
Today, we are likely to receive good news. Perfect for enrolling in a class that expands our intellectual horizons. We are keen on learning and are drawn to self-help books and programs that enrich our perspective of the world. Our faith, positive energy and enthusiasm attract great new opportunities that are beneficial both to ourselves and others. Excellent for starting a long-distance journey or learning a foreign language.
Tuesday 1/12: Mercury Square Uranus (7:00 AM)
A day to be cautious while driving or operating sharp, metal objects. Our plans could be wrecked. Unusual interruptions could throw us off. People could erupt in our lives whom we did not expect to see. If we are able to stay present to the moment, remain flexible and welcome those changes with a positive, light attitude, we shall find that they are incredibly freeing and direct us toward a better goal than the one we had initially decided upon. However, it is advised that we rest as much as possible, as mental tension could run unusually high.
Wednesday 1/13: Mars Square Saturn (3:02 AM), Venus Trine Uranus (4:22 PM)
Delays experienced today are most helpful. If we don't resist them, avoid controlling others, exercise discipline and show endurance we shall find that we can accomplish more than we thought possible. Social activities are varied and exciting. Eccentric, independent people are attractive. A new romance could be freeing yet short-lived. Our artistic tastes are unusual. Money could come in unexpected ways.
Thursday 1/14: Uranus turns direct (0:36 AM), Sun Conjunct Pluto (6:19 AM)
Regarding Uranus turning direct, kindly refer to the opening paragraph. Today, more specifically, we should pay attention to our inner sense. If something doesn't feel right, it simply isn't. Our charisma and leadership abilities give us a commanding presence. If we use your power well, we can influence others in wonderful ways. Perfect for transmuting bad habits.
Sunday 1/17: Jupiter Square Uranus (2:50 PM)
A need to break free from old restrictions could create frustration and make you rebellious. Our craving for excitement might cause recklessness. Having the wisdom to show some restraint helps us make the best of the unexpected opportunities which come with this transit. A trip that wasn't planned could place us in unusual circumstances that test our inner peace.
Tuesday 1/19: the Sun enters Aquarius (12:40 PM) till Thursday 2/18 (2:44 AM)
During the next month, we are more open minded than usual. We feel also more sociable and connect easily to people from many different walks of life. Original concepts feel attractive. The respect of our independence and uniqueness is important.
Wednesday 1/20: Mars Conjunct Uranus (12:38 PM)
We break through obstacles in innovative ways. Our leadership abilities inspire others to dynamic action. Excellent for engaging in an athletic activity that requires fast reflexes. However, we should be careful when operating a motor vehicle or dealing with electrical appliances. An explosive restlessness could make us want suddenly to break free from an outgrown relationship. A stimulating and highly charismatic man could enter our life for a short-lived yet freeing encounter.
Friday 1/22: Mars Square Jupiter (11:49 PM)
The perfect day to start an endeavor requiring confidence, faith, and enthusiasm. The more optimistic we are regarding our goals, the more successful we are likely to be. Let us pursue our education in a quiet way lest we may appear arrogant. Before making an important purchase, it is important that we check the price and the usefulness of that item.
Saturday 1/23: Venus Sextile Neptune (11:49 AM), Sun Conjunct Saturn (7:01 PM)
This day is best used relaxing, daydreaming, watching a nice movie, reading a book that triggers our imagination, feeling inspired by art and creating beauty. We could attract a love partner with whom we feel a strong soul connection. That romance could seem ideal even though in the long run, it doesn't necessarily stand the test of reality. Tonight, we shall be more grounded, self-sufficient, serious, focused and responsible. Our efforts, discipline and hard work pay off. We reap the results of the structures put into place in the past.
Tuesday 1/26: Sun Square Uranus (4:48 AM)
A day to expect the unexpected. Our plans could be disrupted unexpectedly. The need is strong to break free from limitations that have curbed the expression of our true self. A situation or a person could make us look at our life from an entirely new perspective. This could cause rebellion against those areas where we have accepted less than we deserve. New activities are both exciting and beneficial.
Thursday 1/28: Venus Conjunct Pluto (8:18 AM), Sun conjunct Jupiter (5:40 PM)
We seek passion in our partnerships. Any painful or hidden area in a significant relationship comes to light, requiring that we face and transform it. Today, grace, charm, elegance, and listening to our intuition ensure the success of our enterprises by winning us the heart of all involved. Old emotional wounds are healed by communicating our true feelings and expressing compassion. Our confidence, optimism and trust in life attract many opportunities to us. Our positive attitude is infectious. Perfect for starting a long-distance journey, studying religion or the law, learning a new language or enrolling in a university level training.
Saturday 1/30: Mercury turns retrograde (7:52 AM) till Saturday 2/20 (4:52 PM)
Kindly refer to the paragraph below
Wishing you all an exciting month of January and the happiest of new years.
In Loving Light.
Michelle Karén, M.A., D.F.Astrol.S.
---
Kindly note that the days and times given are in PST (Pacific Daylight Saving Time). For Rocky Mountain Time (except AZ which is on PDT) add 1 hour. For Central Time, add 2 hours. For Eastern Time, add 3 hours. For Alaskan Time, subtract 1 hour. For Hawaii-Aleutian Time, subtract 2 hours. For Greenwich, add 8 hours. For Central European time (CET) add 9 hours, for Eastern European Time (EET), add 10 hours.
The world is shifting. As old paradigms become irrelevant, we need the astrological insight and gifts that Michelle Karén provides for people worldwide, right now. Having predicted current global circumstances, she also holds the answers to help empower people. Michelle Karén is the author of the groundbreaking book, Astrology for Enlightenment, published by Atria, an imprint of Simon & Schuster.
Copyright © 2020 Michelle Karen Books. www.michellekaren.com
Source Here
---
CrystalWind.ca is free to access and use.
Please support us with a small gift of $11.11 or $22.22 or $33.33.
Thank you!

ॐ Namasté - Blessings!

"Life is an echo, what you send out comes back."
© 2008-2021 crystalwind.ca. All rights reserved.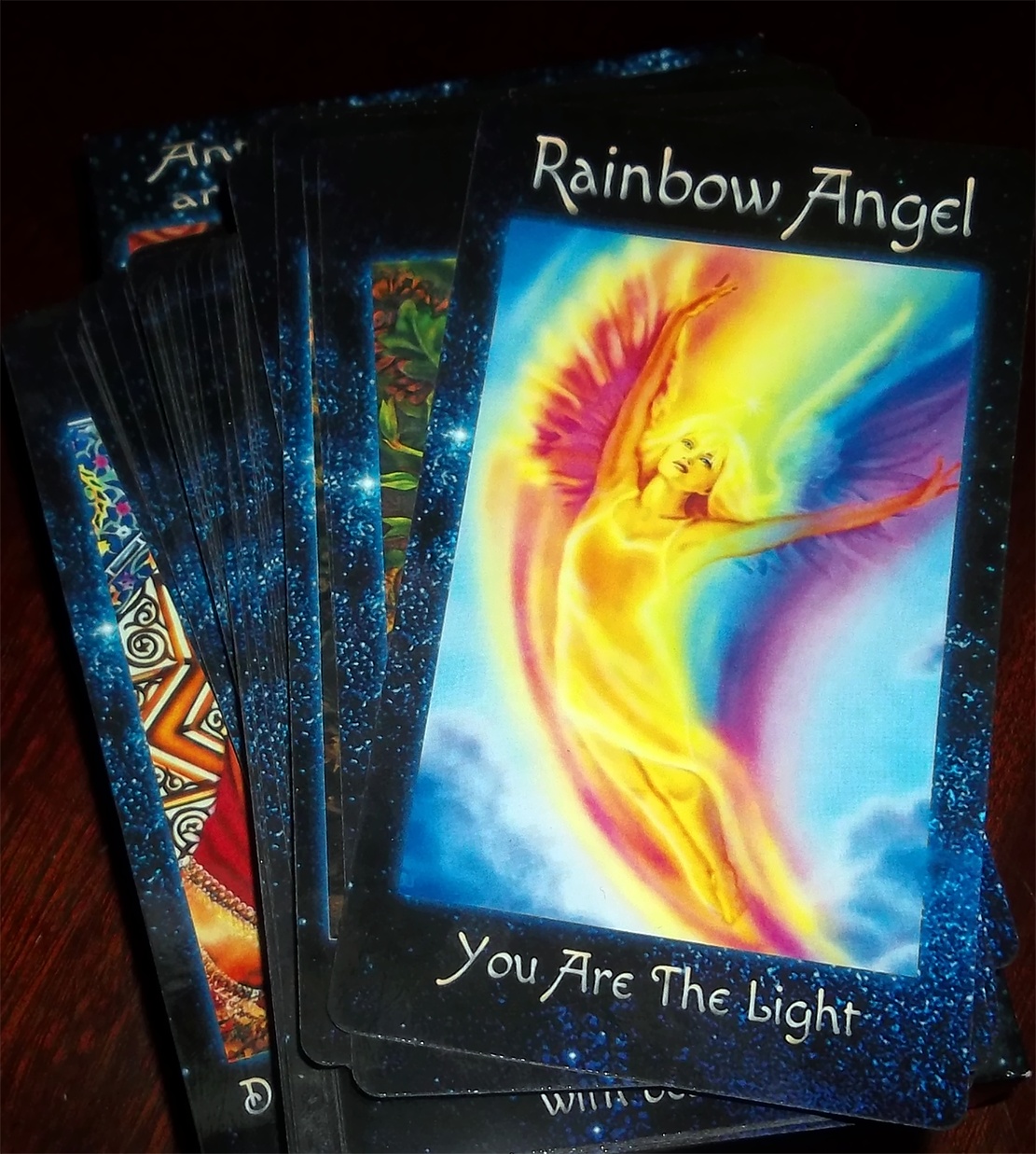 The Crystal Wind Oracle
Myth & Magic Card Deck!
Details Here!
NEW Expanded
Printed & Boxed!
Now with 58 cards!
Spirit Animal Totem Of The Day!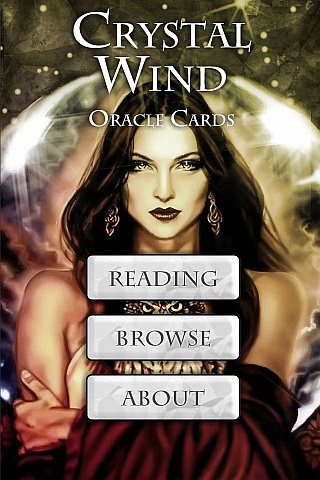 Cut Through The Illusions!
Who is Online Now
We have 1571 guests and no members online