Category: Forecasts and Horoscopes Written by Michelle Karen Views: 1533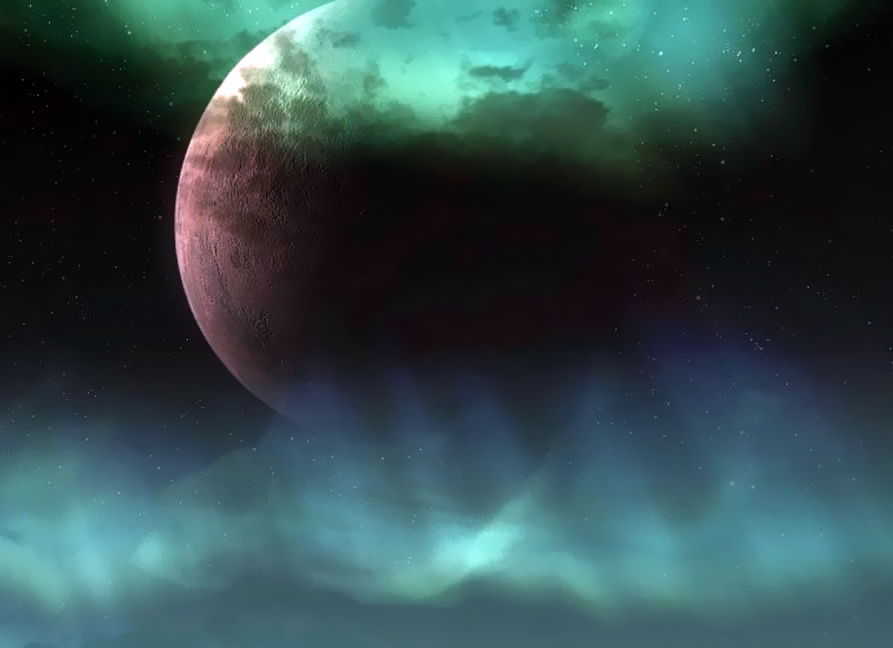 NOVERMBER 2020
RUNE OF THE MONTH: Kenaz "light". What are we making of our ideas? How are we shining our light? In the Bible, it is said that "In darkness shines the light, but darkness did not recognize it which is why it remained dark". Our highest life purpose is to reach enlightenment, literally "switch the light on". Light goes hand in hand with consciousness. Light eradicates the shadows and dislodges evil. The more open we are to The Truth, the more radiant we are and the clearer the world becomes.
* * * * * * * * * * *
Uranus remains retrograde this whole month until January 12, 2021. Its shadow period lasts until May 1st, 2021. The degrees covered in November (8º40' – 7º33' Taurus) are symbolized by: "A decorated Christmas tree", "A sleigh without snow". A month of sudden, unexpected news, unusual information, surprising revelations and unheard-of twists and turns especially regarding the financial system and all the corruptions that have been hiding in plain view. Social unrest could take place as the frustration mounts and more of our freedoms are being blatantly taken away.
Mercury turns direct on November 2nd (27º14' Libra). Its shadow period remains until November 20th. "A man deep in gloom. Unnoticed, Angels come to his help".However abandoned or desperate we may think we are, we are never alone. Our grief creates the walls of our own prison. If we can trust what we cannot see, soothing support will become tangible to us. Even in our darkest hours, invisible hands are assisting us and weaving their magic all around us, opening new opportunities, making our paths cross those we are fated to encounter. Thus the tapestry of life keeps expanding, bringing us to our highest evolution. Even in apparent isolation, we constantly grow through a complex net of relationships.
Mars turns direct on November 13 (16º33' Aries). Its shadow period lasts until January 2nd. The Sabian symbol attached to this degree is as follows: "Two prim spinsters sitting together in silence". Much anger is brewing under the surface. Confrontations with the army or the police are likely. A few months during which physical and verbal displays of violence could be deceptively contained while the masses seemingly play by the rules and remain, in apparence, at least, "politically correct".
Neptune turns direct on November 28 at 18º24' Pisces. Its shadow period remains until March 19, 2021. This degree is represented by: "A master instructing his disciple". Since June, we have been reflecting on so many aspects of our lives, going within, meditating, doing our best to discern reality from illusions. Now the time has come to be clear on our spiritual values, who and what to trust and where the truth lies. A time of maturity and to further our evolution by learning from those more advanced than ourselves.
Lunar Eclipse in Gemini (8º38') on Monday 11/30 at 1:30 AM. This degree is symbolized by: "A quiver filled with arrows". Eclipses always mark major turning points in our evolution. This one points to the use of words and the power of our thoughts in creating or destroying the fabric of reality.
* * * * * * * * * * *
The Moon will be Void of Course (V/O –forming no major aspect with any planet before entering the following sign-):
From Sunday 11/1 at 6:29 PM till Monday 11/2 at 2:00 AM: when the Moon enters Gemini.
On Wednesday 11/4 between 5:49 AM and 1:45 PM: when the Moon enters Cancer.
On Friday 11/6 between 5:27 PM and 11:18 PM: when the Moon enters Leo.
On Monday 11/9 between 3:05 AM and 5:30 AM: when the Moon enters Virgo.
On Wednesday 11/11 between 2:58 AM and 8:09 AM: when the Moon enters Libra.
On Friday 11/13 between 3:32 AM and 8:19 AM: when the Moon enters Scorpio.
On Sunday 11/15 between 3:13 AM and 7:47 AM: when the Moon enters Sagittarius.
From Monday 11/16 at 11:55 PM till Tuesday 11/17 at 8:35 AM: when the Moon enters Capricorn.
On Thursday 11/19 between 8:30 AM and 12:25 PM: when the Moon enters Aquarius.
From Friday 11/20 at 4:49 PM till Saturday 11/21 at 8:06 PM: when the Moon enters Pisces.
On Tuesday 11/24 between 2:44 AM and 7:05 AM: when the Moon enters Aries
On Thursday 11/26 between 3:46 PM and 7:43 PM: when the Moon enters Taurus.
On Sunday 11/29 between 4:48 AM and 8:16 AM: when the Moon enters Gemini.
From Monday 11/30 at 8:22 PM till Tuesday 12/1 at 7:33 PM: when the Moon enters Cancer.
Mark these periods in red in your calendar and avoid scheduling anything of importance during these times as they would amount to… NO thing!
* * * * * * * * * * *
Scheduling our activities using the zodiacal position of the Moon:
Moon in Taurus until Monday 11/2 at 1:59 AM + between Thursday 11/26 at 7:43 PM and Sunday 11/29 at 8:15 AM: Perfect for any financial matter: paying our bills/debts, asking for the money that is owed to us, investing in real estate, buying and selling. Perfect also for a stroll in the park, going to the countryside, connecting with our Mother the Earth… Good also for gardening, pottery, sculpting, as well as bodywork…
Moon in Gemini between Monday 11/2 at 2:00 AM and Wednesday 11/4 at 1:44 PM + between Sunday 11/29 at 8:16 AM and Tuesday 12/1 at 7:32 PM: Excellent for multi-tasking, curiosity, any form of communication, exchanging information, sending e-mails, calling friends and acquaintances. Great also for social activities, attending conferences, reading a book, watching a documentary, gathering data on various topics, connecting with new people….
Moon in Cancer between Wednesday 11/4 at 1:45 PM and Saturday 11/7 at 2:17 AM: Perfect for family activities, especially those involving children. Good for spending more time at home, cooking, nurturing ourselves and those we love, inviting the people we cherish over for dinner. Excellent also for drawing, creative writing, humor and anything requiring imagination and a touch of craziness….
Moon in Leo between Saturday 11/7 at 2:18 AM and Monday 11/9 at 5:29 AM: Excellent for anything glamorous, dramatic performances, being in the public's eye, throwing or attending an elegant party, playing with children, romance and creativity in general…
Moon in Virgo between Monday 11/9 at 5:30 AM and Wednesday 11/11 at 8:08 AM: Excellent for starting a new fitness program, learning, healthy nutrition, fasting, clearing our closets, cleaning our home, reorganizing our drawers…. Perfect also for detailed work, the focused use of our intelligence, and taking care of small pets….
Moon in Libra between Wednesday 11/11 at 8:09 AM and Friday 11/13 at 8:18 AM: Great for relationships, associations, diplomatic exchanges with others, anything related to beauty (a haircut, buying new clothes, a make-over…), art (especially painting and decorating…), a pleasant social event (concert, art exhibition…).
Moon in Scorpio between Friday 11/13 at 8:19 AM and Sunday 11/15 at 7:46 AM: Perfect for scientific research, esoteric studies, self-transformation, shamanism, dealing with the mysteries of life, death, and sexuality, as well as insurances and issues involving personal power.
Moon in Sagittarius between Sunday 11/15 at 7:47 AM and Tuesday 11/17 at 8:34 AM: Perfect for traveling, religious and/or philosophical activities or matters related to higher education and the law. Excellent for lecturing, learning, perfecting a foreign language, exploring other cultures… Perfect also for athletic training and tending to large animals (horses….).
Moon in Capricorn between Tuesday 11/17 at 8:35 AM and Thursday 11/19 at 12:24 PM: Good for furthering our ambitions, asking for a promotion, enlisting the support of people in positions of authority, making a good impression, re-structuring our business and redefining our long-term goals…
Moon in Aquarius between Thursday 11/19 at 12:25 PM and Saturday 11/21 at 8:05 PM: Perfect for philanthropic activities, charitable organizations, meeting with friends, making new acquaintances. Good also for inventions, far out, progressive ideas, inter-dimensional and time travel, anything related to UFOs, computers and technology in general….
Moon in Pisces between Saturday 11/21 at 8:06 PM and Tuesday 11/24 at 7:04 AM: Great for meditating, sitting by the ocean, anything related to the sacred, dancing, painting, swimming, dreaming, music, photography, film, sleeping, channeling, connecting with the mystical, the magic and the oneness of all that is…
Moon in Aries between Tuesday 11/24 at 7:05 AM and Thursday 11/26 at 7:42 PM: Perfect for intense physical activities, anything requiring forceful, direct action and self-assertion. Good also for leadership, spontaneity, good will, being a way shower, initiating new projects or bringing our car to the mechanic….
* * * * * * * * * * *
This month's intentional meditation started on Saturday 10/31 when we took out as many blank sheets of paper as we had intentions and put them near a window, on a balcony or in a garden so that they would bask in the light of the Full Moon in Taurus at exactly 7:49 AM. Once that moment passed, we gathered our Full Moon charged blank sheets and placed them in a folder.
On Saturday 11/14 on the New Moon in Scorpio, take out your blank full moon charged papers and write on each a concise, positive intention. Place them on a balcony, in a garden or near a window so that they are out by exactly 9:07 PM. Once that moment has passed, staple them together and put them away in a folder expecting the manifestation of all your dreams…
Our next intentional meditation will be particularly powerful since it is a Lunar Eclipse. It starts on Monday 11/30. Take out as many blank sheets of paper as you have intentions and put them near a window, on a balcony or in a garden so that they would bask in the light of the Full Moon (Lunar Eclipse) in Gemini at exactly 1:30 AM.
Once that moment passed, gather your Full Moon charged blank sheets and place them in a folder until the next New Moon (Solar Eclipse) on Monday 12/14 at 8:17 AM.
* * * * * * * * * * * *
Sunday 11/1: Mercury Square Saturn (11:06 AM)
A day of serious thoughts when we should focus on the essential. We seek relationships with people we respect and admire. Excellent for clearing our desk of backlogged work, seeking the advice of someone more experienced than ourselves. A good day for reassessing our life and engaging in long-term planning. We may feel more pessimistic than usual but are definitely focused on reality.
Tuesday 11/3: Mercury turns direct (9:50 AM)
Kindly refer to the paragraph below
Friday 11/6: Mercury Square Saturn (1:12 AM)
Kindly see Sunday 11/1.
Monday 11/9: Venus Opposition Mars (8:08 AM), Sun Trine Neptune (9:11 PM)
A good day for romance. Our passion is aroused. Because our desires are likely to cloud our judgement, we should be careful to not overextend ourselves financially. Negative circumstances or toxic people affect us more than usual. Our imagination is heightened, our dreams, particularly vivid, and our intuition, are enhanced. A day to relax and engage in creative endeavors.
Tuesday 11/10: Mercury enters Scorpio (1:55 PM) till 12/2
During the next 3 weeks, our knowingness is acute. We are able to X-ray situations and people. Our insights are penetrating. Meditation and contemplation soothe our soul. Mysteries are appealing. We are drawn to science and the esoteric. Our capacities for concentration are intense. We are passionate in our beliefs and prone to intense communications. Using our resources well is paramount.
Thursday 11/12: Jupiter Conjunct Pluto (1:39 PM)
Discovering things about ourselves that we never knew, leads to great changes. Today, we have the power to move mountains. Standing in integrity and being ultimately positive, renews our love for life, enthusiastically pushing us toward higher goals.
Friday 11/13: Mars turns direct (4:36 PM)
Kindly refer to the paragraph below
Saturday 11/14: Sun Sextile Pluto (11:48 AM), Sun Sextile Jupiter (7:57 PM)
A day of power, clarity and expansion. We express our leadership with strength, confidence and optimism. Adventure comes in all sorts of ways. Wonderful for traveling, whether it is literally, in our imagination or virtually, by watching a documentary or reading about a foreign land. We resolutely break the chains of whatever was holding us back from expressing our true self.
Sunday 11/15: Venus Square Pluto (11:43 AM), Venus Square Jupiter (9:33 PM)
A day to stand up for our beliefs with honesty and devoid of any attachment to the outcome. Best to steer clear of unnecessary conflict. Socializing with good people is beneficial as wonderful new alliances can be made today. Yet, financially, we should aim at staying on the conservative side.
Tuesday 11/17: Mercury Opposition Uranus (12:07 AM)
A day to expect the unexpected. If in the face of sudden disruptions, strange changes of plans, and unwelcome visitors, we manage to remain flexible and open at a moment's notice, new, unforeseen directions open, leading to beneficial, freeing horizons.
Wednesday 11/18: Sun Sextile Saturn (11:18 PM)
We reap the rewards of past accomplishments while creating a solid basis for future ambitions. Perfect for great relationships with those in authority. We continue to establish our reputation and our efforts lead to more achievements. Excellent for renovating a home. A health check-up is also beneficial.
Thursday 11/19: Venus Square Saturn (3:29 PM)
If single, the weight of loneliness could feel heavier than usual. If in a relationship, a reality check is unescapable, leading either to a separation or a deeper commitment. Practicality is required both in love and money matters. A great day for financial planning, simplifying our lives and investing wisely.
Saturday 11/21: Venus enters Scorpio (5:22 AM) till 12/16 , the Sun enters Sagittarius (12:40 PM) till 12/22
During the next 4 weeks, our emotions have depth and intensity. We seek passion in our relationships. Powerful insights into other people's real motivations help us discern truth from lies. Honesty and loyalty are decisive factors in our social life. We seek adventure, wish to broaden our horizons and are excited by the promise of long-distance travel. Learning about other cultures, different philosophies of life, the law and various religions is appealing. Wonderful for learning a new language, pursuing a university degree or an advanced training, and athletic endeavors. Our mindset is more positive and confident than usual. Our enthusiasm opens many exciting doors.
Monday 11/23: Mercury Trine Neptune (8:40 PM)
A wonderful day for artists, creators and channelers. Our imagination is heightened. Our capacity to daydream is strong. Our inspiration is enhanced. Music, poetry and painting lift our spirits. Positive visionaries are attractive. Not a good day however for practical matters. We could easily miss the fine print and get seduced into a deceptively glittering deal that in reality, is nothing like the way it appears.
Friday 11/27: Mercury Sextile Pluto (2:38 AM), Venus Opposition Uranus (9:11 AM)
Today, our mind is particularly sharp and our insights, penetrating. Our powers of concentration are deep and our words, persuasive. Unexpected encounters and financial fluctuations could be upsetting unless we go with the flow. Resisting the temptation to break associations off abruptly is advised, as we may later regret our impulsivity. A person close to us could act in unpredictable ways. Financial matters are likely to be erratic. Best to not take any risk.
Saturday 11/28: Neptune turns direct (4:36 PM), Mercury Sextile Jupiter (6:51 PM)
Regarding Neptune turning direct, kindly refer to the opening paragraph. More specifically today, our state of mind is confident and optimistic. We have faith and trust in ourselves, others and life in general. Philosophy, religion, the law and education are particularly attractive. Excellent for starting university level studies, learning a new language and/or traveling.
Monday 11/30: Lunar Eclipse in Gemini (1:30 AM), Mercury Sextile Saturn (11:01 AM)
Regarding the Lunar Eclipse, kindly refer to the opening paragraph. More specifically today, we are serious, our powers of concentration are heightened and our thinking is practical. Perfect for completing a project requiring hard work, discipline and endurance. We demonstrate maturity, are responsible for our actions, and seek the company of older people we respect and admire.
Wishing you all a wonderful month of November!
In Loving Light.
Michelle Karén, M.A., D.F.Astrol.S.
---
Kindly note that the days and times given are in PST (Pacific Daylight Saving Time). For Rocky Mountain Time (except AZ which is on PDT) add 1 hour. For Central Time, add 2 hours. For Eastern Time, add 3 hours. For Alaskan Time, subtract 1 hour. For Hawaii-Aleutian Time, subtract 2 hours. For Greenwich, add 8 hours. For Central European time (CET) add 9 hours, for Eastern European Time (EET), add 10 hours.
The world is shifting. As old paradigms become irrelevant, we need the astrological insight and gifts that Michelle Karén provides for people worldwide, right now. Having predicted current global circumstances, she also holds the answers to help empower people. Michelle Karén is the author of the groundbreaking book, Astrology for Enlightenment, published by Atria, an imprint of Simon & Schuster.
Copyright © 2020 Michelle Karen Books. www.michellekaren.com
Source Here
---
CrystalWind.ca is free to access and use.
Please support us with a small gift of $11.11 or $22.22 or $33.33.
Thank you!

ॐ Namasté - Blessings!

"Life is an echo, what you send out comes back."
© 2008-2021 crystalwind.ca. All rights reserved.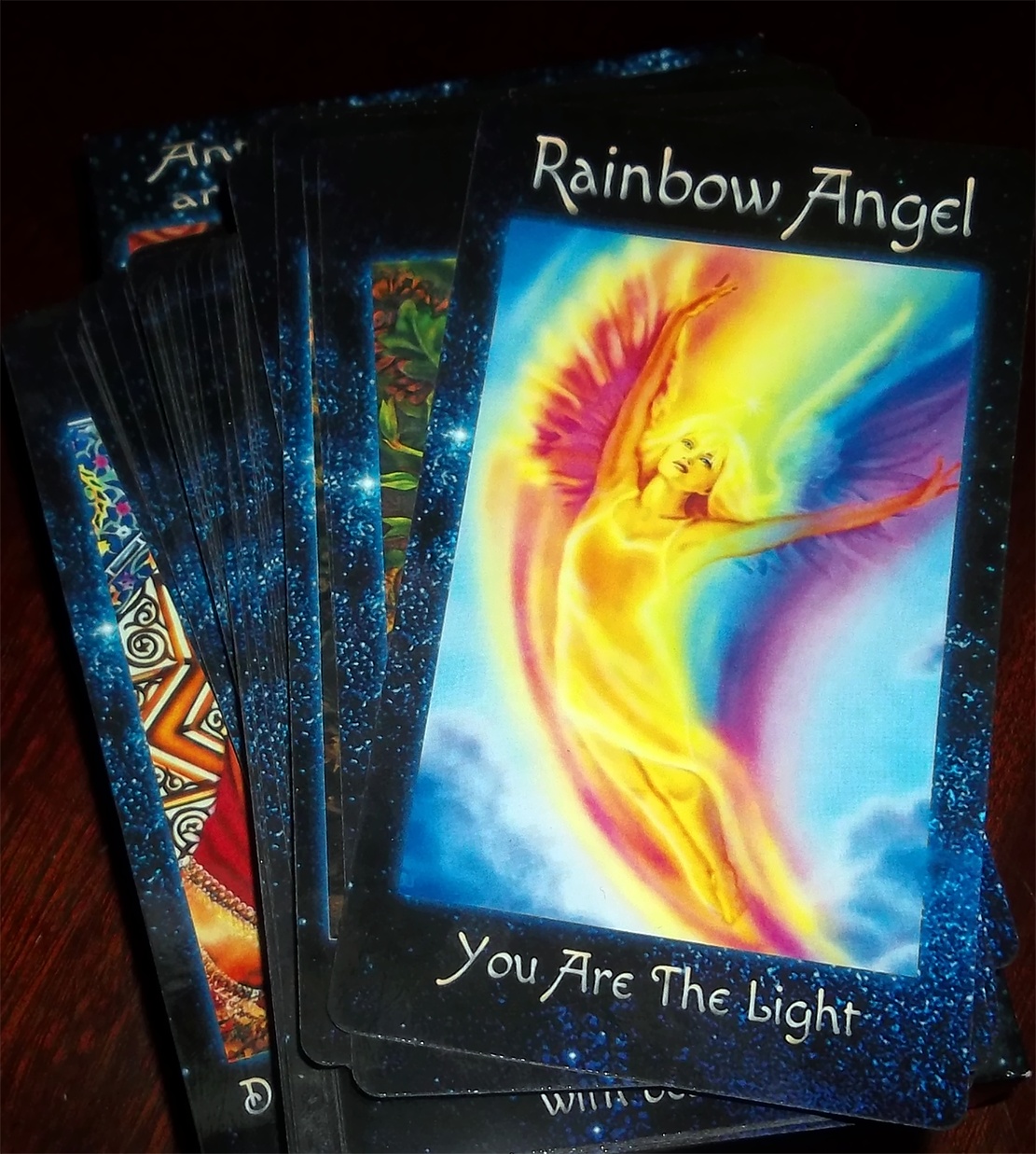 The Crystal Wind Oracle
Myth & Magic Card Deck!
Details Here!
NEW Expanded
Printed & Boxed!
Now with 58 cards!
Spirit Animal Totem Of The Day!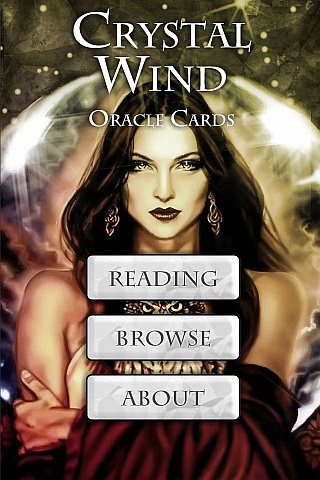 Cut Through The Illusions!
Who is Online Now
We have 2032 guests and no members online