Support crystalwind.ca with your donation and help spread spirituality and positivity.
Blessings!
Written by Michelle Karen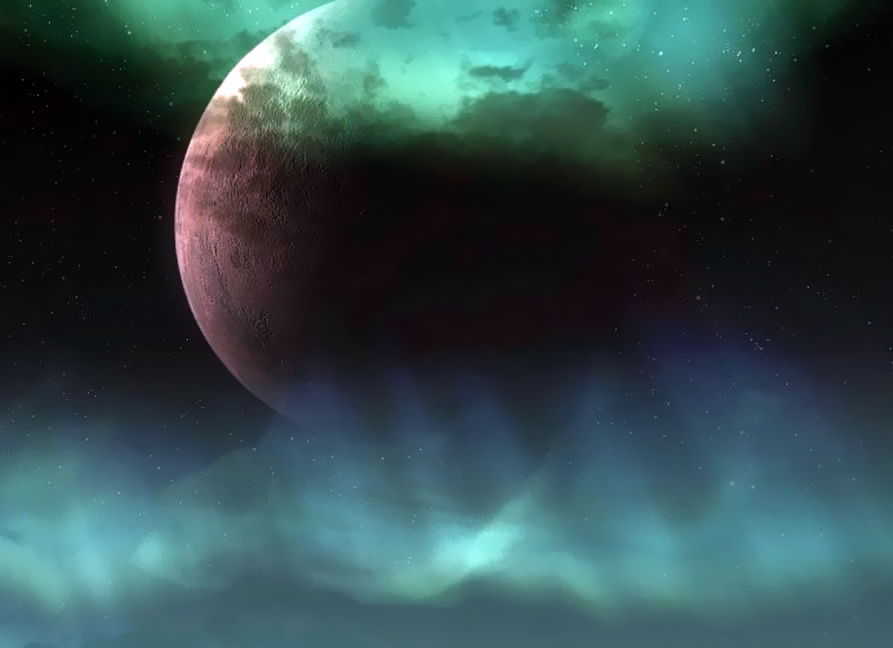 NOVEMBER 2023
Mannaz "Human, home, community". Man is a social creature. We never exist in isolation. It is important this month to ask ourselves where our community is, how supported we feel, and if we are assisted by those close to us to develop into our best self that we may manifest our dreams.
* * * * * * * * * * *
Jupiter remains retrograde this whole month until December 30th. Its shadow period ends on March 24, 2024. The degrees covered in November (10º49'-7º12' Taurus) are symbolized by: "A woman sprinkling flowers", "A red cross nurse", "A decorated Christmas tree", "A sleigh without snow". Our faith (or lack thereof), trust, integrity, and self-confidence all come into focus. We are required to be completely honest with ourselves, be absolutely ready for what needs to change in our lives, and remove what prevents us from expanding into the future with great optimism and positive anticipation. As we feel gratitude for what we have, we are able to attract more abundance.
Uranus remains retrograde this whole month until January 26, 2024. Its shadow period will last until May 14, 2024. The degrees traveled in November (21º35'-20º24' Taurus) are symbolized by: "A white dove flying over troubled waters", and "A moving finger points to significant passages in a book". The world is changing beyond recognition at an increasingly rapid pace. The overturning of the old consciousness is happening in every field, particularly political and economical. In our personal lives, we may have to be clear on our financial resources, invest our money well, and have enough food supplies. It is required that we choose our battles wisely and seek peace and balance in every area of our lives.
Neptune remains retrograde this whole month until December 5. Its shadow period remains until March 26, 2024. The degrees traveled in November (25º14'-24º54' Pisces) are associated with the following images: "A New Moon reveals that it's time for people to go ahead with their different projects", and "The purging of the priesthood". A continued time of introspection, meditation on our true moral values, and questioning our integrity. We seek more peace and quiet isolation. Music is soothing to our spirit. Our dreams could be more vivid than normal. Our psychic abilities are enhanced, yet we should be careful to not fall prey to spiritual imagination, or falsehoods passing for truths.
Saturn turns direct on November 3rd. Its shadow period remains until February 8, 2024. This degree (0º31' Pisces) is symbolized by: "A crowded public marketplace". We are now ready to receive the positive rewards of all our hard work. Stalled ambitions can finally move forward. The red tape is removed. People in positions of authority are helpful once again.
* * * * * * * * * * *
The Moon will be Void of Course (V/O –forming no major aspect with any planet before entering the following sign-):
On Wednesday 11/1 between 5:36 AM and 2:30 PM: when the Moon enters Cancer.
From Friday 11/3 at 8:28 PM till Saturday 11/4 at 12:21 AM: when the Moon enters Leo.
From Sunday 11/5 at 11:25 PM till Monday 11/6 at 11:39 AM: when the Moon enters Virgo.
From Wednesday 11/8 at 8:55 PM till Thursday 11/9 at 12:08 AM: when the Moon enters Libra.
On Saturday 11/11 between 7:05 AM and 10:39 AM: when the Moon enters Scorpio.
On Monday 11/13 between 3:03 PM and 6:23 PM: when the Moon enters Sagittarius.
On Wednesday 11/15 between 2:57 PM and 11:41 PM: when the Moon enters Capricorn.
On Saturday 11/18 between 12:27 AM and 3:28 AM: when the Moon enters Aquarius.
On Monday 11/20 between 2:50 AM and 6:29 AM: when the Moon enters Pisces.
On Wednesday 11/22 between 7:10 AM and 9:19 AM: when the Moon enters Aries.
On Friday 11/24 between 9:40 AM and 12:29 PM: when the Moon enters Taurus.
On Sunday 11/26 between 1:52 PM and 4:40 PM: when the Moon enters Gemini.
On Tuesday 11/28 between 5:03 PM and 10:54 PM: when the Moon enters Cancer.
Mark these periods in red in your calendar and avoid scheduling anything of importance during these times as they would amount to… NO thing!
* * * * * * * * * * *
Scheduling our activities using the zodiacal position of the Moon:
Moon in Gemini until Wednesday 11/1 at 2:29 PM + between Sunday 11/26 at 4:40 PM and Tuesday 11/28 at 10:53 PM: Excellent for multi-tasking, curiosity, any form of communication, exchanging information, sending e-mails, calling friends and acquaintances. Great also for social activities, attending conferences, reading a book, watching a documentary, gathering data on various topics, connecting with new people….
Moon in Cancer between Wednesday 11/1 at 2:30 PM and Saturday 11/4 at 12:20 AM + between Tuesday 11/28 at 10:54 PM and Friday 12/1 at 7:59 AM: Perfect for family activities, especially those involving children. Good for spending more time at home, cooking, nurturing ourselves and those we love, inviting the people we cherish over for dinner. Excellent also for drawing, creative writing, humor, and anything requiring imagination and a touch of craziness….
Moon in Leo between Saturday 11/4 at 12:21 AM and Monday 11/6 at 11:38 AM: Excellent for anything glamorous, dramatic performances, being in the public's eye, throwing or attending an elegant party, playing with children, romance, and creativity in general…
Moon in Virgo between Monday 11/6 at 11:39 AM and Thursday 11/9 at 12:07 AM: Excellent for starting a new fitness program, learning, healthy nutrition, fasting, clearing our closets, cleaning our home, reorganizing our drawers…. Perfect also for detailed work, the focused use of our intelligence, and taking care of small pets….
Moon in Libra between Thursday 11/9 at 12:08 am and Saturday 11/11 at 10:38 AM: Great for relationships, associations, diplomatic exchanges with others, anything related to beauty (a haircut, buying new clothes, a make-over…), art (especially painting and decorating…), a pleasant social event (concert, art exhibition…).
Moon in Scorpio between Saturday 11/11 at 10:39 AM and Monday 11/13 at 6:22 PM: Perfect for scientific research, esoteric studies, self-transformation, shamanism, dealing with the mysteries of life, death, and sexuality, as well as insurances and issues involving personal power.
Moon in Sagittarius between Monday 11/13 at 6:23 PM and Wednesday 11/15 at 11:40 PM: Perfect for traveling, religious and/or philosophical activities or matters related to higher education and the law. Excellent for lecturing, learning, perfecting a foreign language, exploring other cultures… Perfect also for athletic training and tending to large animals (horses….).
Moon in Capricorn between Wednesday 11/15 at 11:41 PM and Saturday 11/18 at 3:27 AM: Good for furthering our ambitions, asking for a promotion, enlisting the support of people in positions of authority, making a good impression, re-structuring our business, and redefining our long-term goals…
Moon in Aquarius between Saturday 11/18 at 3:28 AM and Monday 11/20 at 6:28 AM: Perfect for philanthropic activities, charitable organizations, meeting with friends, making new acquaintances. Good also for inventions, far out, progressive ideas, inter-dimensional and time travel, anything related to UFOs, computers, and technology in general….
Moon in Pisces between Monday 11/20 at 6:29 AM and Wednesday 11/22 at 9:18 AM: Great for meditating, sitting by the ocean, anything related to the sacred, dancing, painting, swimming, dreaming, music, photography, film, sleeping, channeling, connecting with the mystical, the magic and the oneness of all that is…
Moon in Aries between Wednesday 11/22 at 9:19 AM and Friday 11/24 at 12:28 PM: Perfect for intense physical activities, anything requiring forceful, direct action and self-assertion. Good also for leadership, spontaneity, good will, being a way shower, initiating new projects or bringing our car to the mechanic….
Moon in Taurus between Friday 11/24 at 12:29 PM and Sunday 11/26 at 4:39 PM: Perfect for any financial matter: paying our bills/debts, asking for the money that is owed to us, opening a bank account, investing in real estate, buying, and selling. Perfect also for a stroll in the park, going to the countryside, connecting with our Mother the Earth… Good also for gardening, pottery, sculpting, as well as bodywork…
* * * * * * * * * * * *
This month's intentional meditation started on October 28 when we took out as many blank sheets of paper as we had intentions and place them near a window, on a balcony or in a garden so that they basked in the light of the Full Moon in Taurus at exactly 1:24 PM. Once that moment passed, we gathered our Full Moon charged blank sheets and placed them in a folder.
On Monday November 13, take out your blank full moon charged papers and write on each a concise, positive intention. Place them on a balcony, in a garden or near a window so that they are out by exactly 1:27 AM for the New Moon in Sagittarius. Once that moment has passed, staple them together and put them away in a folder expecting the manifestation of all your dreams….
Next month's intentional meditation starts on Monday November 27 at 1:16 AM with the Full Moon in Gemini.
* * * * * * * * * * * *
Thursday 11/2: Sun Opposition Jupiter (3:29 PM)
A good day to evaluate our progress, be clear on our skills and talents, feel gratitude for our resources, and have faith in ourselves. Biting more than we can chew could be tempting but should be curbed. Expansion is supported inasmuch as it remains reasonable. Best to wait for another transit to make big investments in our business.
Friday 11/3: Venus Opposition Neptune (3:06 PM)
Not a good day for a date. A romantic interest could prove vague, unreliable, confusing, and downright deceitful. Our relationship ideals could blind us to the reality of our love life. A person we cherish could vanish, seemingly into thin air. We are vulnerable to money scams and financial fraud. A day best spent quietly on our own, in artistic creation, or simply dreaming.
Saturday 11/4: Saturn turns direct (12:03 AM), Mercury Opposition Uranus (9:07 AM)
Regarding Saturn direct, please refer to the opening paragraph. Today, more specifically, sudden, unexpected changes of plans cause a lot of disruption. Our ideas are unusual and innovative but maybe a little too in advance of their time. Flashes of insight help us connect dots that are seemingly unrelated. Independent individuals could emerge out of nowhere, awakening our own need to manifest our uniqueness and live in freedom.
Monday 11/6: Venus Trine Pluto (6:38 AM), Mercury Trine Neptune (5:37 PM)
Romance and passion are on our mind. Excellent for a memorable date. Our feelings have depth and intensity. Hidden aspects of our way of relating are brought to the surface enabling us to heal and experience a more meaningful sense of intimacy. Something we had dreamed of may come to pass. This is an excellent transit to start a trip that brings us peace and enchantment.
Wednesday 11/8: Venus enters Libra (11:30 AM till 12/4) Mercury Sextile Pluto (4:17 PM)
During the next 4 weeks, we seek harmony, peace, and beauty. Companionship feels important. We wish to be with another rather than doing everything on our own. If we are already in a relationship, we want to improve it. If we are single, we may put extra effort in attracting our right partner. We are likely to spend more time decorating our home, as well as beautifying ourselves. Elegance and attending pleasant social events are appealing. Today, more specifically, our mind is deep. Our insights are profound. We are able to X-ray situations and people. We are drawn to scientific and metaphysical studies. Our words have a strong impact on others.
Thursday 11/9: Mercury enters Sagittarius (10:25 PM till 12/1)
The next 3 weeks encourage us to be positive, have faith in life and in ourselves, learn a new language, apply to a training that expands our horizons, attend a university level course that enriches our consciousness. Lawyers, conference speakers, journalists, politicians are all favored.
Friday 11/10: Mercury Square Saturn (7:07 AM)
Communication feels restricted. Our social life is limited. We may prefer silence to expressing ourselves to people who don't seem particularly receptive to our ideas. A day best spent working diligently on some project requiring a lot of hard work, as well as attention to practical details.
Saturday 11/11: Mars Opposition Uranus (1:11 PM)
Unexpected, new conditions are likely to arise that take both our time and energy. We could experience battery problems. A person from the past could erupt in our life. Strenuous changes of plans force us to look for alternatives.
Monday 11/13: Sun Opposition Uranus (9:21 AM)
A day to expect the unexpected. Nothing is likely to go according to plan. Today, disruptions, sudden changes, strange occurrences, unusual people create a lot of chaos. A wind of change is sweeping over our life, freeing us from the known. The more open and flexible we are, the more beneficial these interferences will prove to be.
Wednesday 11/15: Mercury Sextile Venus (4:48 AM)
A pleasant, mellow day. Our interactions with others are gracious. We demonstrate a lot of tact and diplomacy, saying nicely even difficult things. Good for a quiet gathering with friends, or an enjoyable date.
Friday 11/17: Mars Trine Neptune (12:36 AM), Sun Trine Neptune (6:52 AM), Sun Conjunct Mars (9:42 PM)
A dreamy quality permeates this idealistic day. Our ideals inspire us to action. We are concerned with the well-being of others and could be drawn to charitable work, or volunteering in an animal shelter. The other worldliness we feel is best channeled through creative work -particularly music, acting, dance, film, photography, and painting.
Monday 11/20: Sun Sextile Pluto (1:26 PM)
A day to hold our ground peacefully and agreeably to gain the cooperation of others. Our natural authority and quiet leadership attract respect. Positive changes that integrate the needs of all are more effective than harsh ultimatums.
Tuesday 11/21: Mars Sextile Pluto (5:16 PM)
Cooperative efforts and renovative, constructive actions help us change our direction and reach our goals. Asserting our beliefs with a quiet confidence enhances our impact on others.
Wednesday 11/22: the Sun enters Sagittarius (6:03 AM till 12/21)
During the next 4 weeks, our faith is tested. It is essential that we focus on the silver lining of every cloud, remain optimistic and hopeful. The more enthusiastic, philosophical, and expansive we are, the more we shall benefit from this wonderful period of the year. Higher learning, the law, religion, and spirituality are favored. Long distance travel, as well as taking an interest in a foreign culture enriches our life.
Thursday 11/23: Sun Square Saturn (1:47 AM)
Today, life could feel restricted and lonely. Authority figures are demanding. We feel unsupported. Our social life is pretty much non-existent. Tedious work demands extra hours. Best to focus on a task requiring self-reliance, focus, concentration, and discipline.
Friday 11/24: Mars enters Sagittarius (2:15 AM till January 4, 2024)
During the next 6 weeks, we are more adventurous. Camping, going on long exploratory hikes or traveling to distant places is appealing. Our actions are positive, courageous, and dynamic. We are not afraid of taking risks. Leaps of faith open our world to expansive opportunities. Our trust in the positive outcome of our endeavors guarantees our success.
Saturday 11/25: Mars Square Saturn (8:57 AM)
Self-control in our actions is required. Hard responsibilities could create extra stress. An injustice could make us feel bitter and vicious. Our survival instinct is likely to render us cold, harsh, and hostile. Impulsive reactions could cause accidents. A day to stay away from potentially aggressive or angry people.
Monday 11/27: Mercury Square Neptune (5:27 AM)
Our thoughts and communications are not particularly clear today. Signing legally binding documents is ill advised as we could easily miss the fine print. Miscommunications are likely to arise. We could lose important papers, forget essential facts, be absent-minded. Our words could be misconstrued. Psychic information could be misleading. A day best spent swimming, resting, watching a feel-good movie, or reading an inspiring novel.
Wishing you a wonderful month of November!
In Loving Light.
Michelle Karén, M.A., D.F.Astrol.S.
---
Kindly note that the days and times given are in PST (Pacific Daylight Saving Time). For Rocky Mountain Time (except AZ which is on PDT) add 1 hour. For Central Time, add 2 hours. For Eastern Time, add 3 hours. For Alaskan Time, subtract 1 hour. For Hawaii-Aleutian Time, subtract 2 hours. For Greenwich, add 8 hours. For Central European time (CET) add 9 hours, for Eastern European Time (EET), add 10 hours.
The world is shifting. As old paradigms become irrelevant, we need the astrological insight and gifts that Michelle Karén provides for people worldwide, right now. Having predicted current global circumstances, she also holds the answers to help empower people. Michelle Karén is the author of the groundbreaking book, Astrology for Enlightenment, published by Atria, an imprint of Simon & Schuster.
Copyright © 2023 Michelle Karen Books. www.michellekaren.com
Source Here
© 2023 crystalwind.ca. All rights reserved. We track all IP addresses with sniffer technology. Using a VPN
CrystalWind.ca is free to use because of donations from people like you. Please help support us!
Blessings!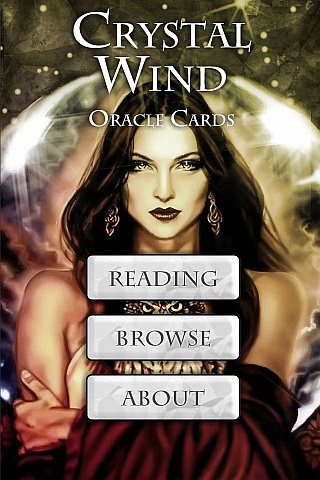 Cut Through The Illusions!
Available On

Spirit Animal Totem Of The Day!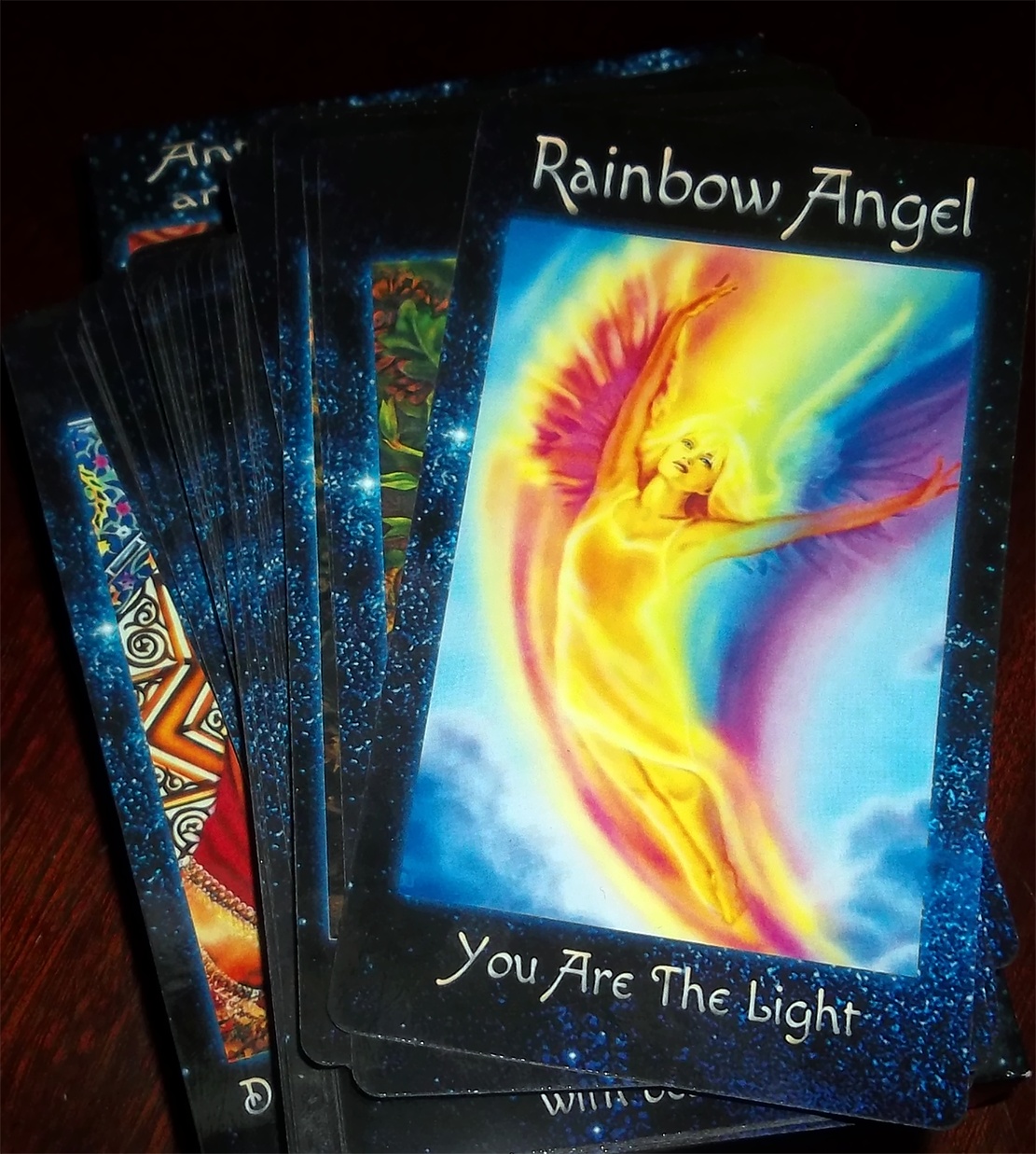 The Crystal Wind Oracle
Myth & Magic Card Deck!
Details Here!
NEW Expanded
Printed & Boxed!
Now with 58 cards!
Who is Online Now
We have 1363 guests and no members online