Help keep CrystalWind.ca resources free for everyone. To share the articles posted here daily we rely on readers like you. Please donate today.
Blessings!
Category: Forecasts and Horoscopes Written by Lauren Howard Coleman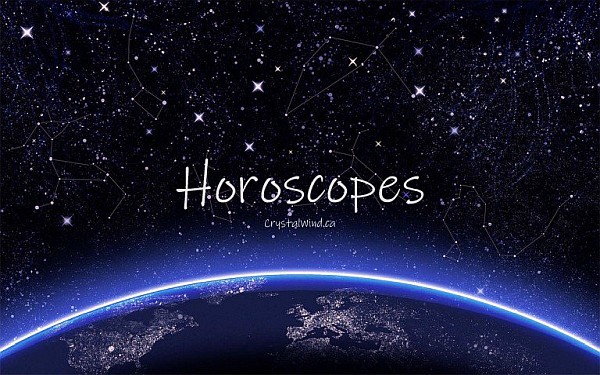 For the Full Moon at 16º of Leo for your sign or natal House if you know it:
Aries
(5th House) The Full Moon in Leo arrives each year to remind you allow yourself to shine in all your glory. This is often when we receive some sort of kudos or rewards for a job well done, or become recognized for a certain talent or creative ability. Bask in the glory of who you are. Jupiter currently traveling in your sign is urging you to grow even beyond your previous expectations. And this is just the Moon to do so. Full Moons can bring a long-awaited project to completion or shine a spotlight on something you've been working on. They can also be illuminating, bringing something to your attention that you had not previously known or realized. This Moon could also be a little surprising, and catch us off guard. Therefore, bask in the limelight, but with your eyes wide open. There is an openness to Full Moons. Everything can come out. We wear our hearts on our sleeves, and it will be all you can do to keep your feelings to yourself. Nothing, absolutely nothing, is likely to be hidden for long in the light of this Full Moon where truths are revealed, and events brought to some sort of culmination.
Taurus
(4th House) All of your feelings are being laid bare for all to see, with the Full Moon in Leo. Nothing remains hidden long with the Full Moon this weekend. Everything. The good, the not so good, and even the ugly will be on full display. Full Moons are often emotional, and this one has an added quality of being a bit impulsive, excitable, surprising and rife with spontaneous expressions of feelings. Full Moons are also culminations. Things that had been marinating on the back burner, are now coming to some sort of fruition. And it could almost feel like you are standing between one phase of your life and the next. This could mark the conclusion of one chapter. And if that is the case, know that even if there is some remorse for what once was, the events that transpire aim to free you up for something even better. Because this can be something of a dramatic and emotional moon, you might want to wait until after the Full Moon before you make any major decisions. You also may want to wait, because this is the sort of moon in which new things can come to light. And you will want to process that information first.
Gemini
(3rd House) The Full Moon in Leo this weekend may find you questioning yourself. All sorts of things can come to light, changing the picture, giving you permission to also change your mind. So, you may find yourself asking: What ideas are you still holding on to, even if they may no longer be valid for who you are, and where you are now? We continue to evolve and grow internally, even though the external things in our lives don't necessarily change. But as a result of these internal changes, we can never quite see things the same way as we have in the past. Full Moons have this way of bringing all sorts of things up to the surface: feelings, memories, and even some surprising realizations about yourself and your own perspective. But this is precisely why you are questioning yourself. Be prepared for a change of heart. In light of all this changeability, you might want to wait until after the Full Moon on Sunday to make any important decisions, make any promises, or have that important talk.
Cancer
(2nd House) The Full Moon in Leo is shining a light on your resources, your priorities, and all those things that you value, possess, or may desire. This is a time of year in which Cancer will reassess how they spend their money and what exactly you are spending your valuable time and resources on, and whether or not it is fully appreciated. Surprisingly quick and unexpected, be wary of indulging in any impulse buying with this Moon. A little voice may irk you on asking "What about my needs?", or "I really need that!" Emotions come to the surface, and in our haste to balance the ledgers of our lives, there could be an inclination towards retail therapy. Anything that you've been steadfastly holding off on, will now be difficult to say No to. Be mindful during the Moon, and instead use the Full Moon to cast a ritual of abundance. Pick one small item, that you know you really, really want and gift that to yourself. And think of it as a symbolic gesture of all of the abundance that you wish to embrace in your life moving forward. Then with the utmost gratitude, send that same wish out to others, that they may also benefit from your generosity.
Leo
(1st House) The Full Moon in Leo falls at 16º of Leo, and will most affect those who have their Sun, Moon or Ascendant at or around this degree (or are born between the 6th and 12th of August). However, all Leos will feel themselves basking in the light of this extraordinary and dramatic Full Moon. All the more so, because so many Leos seem to be at an extraordinary crossroad in their lives, which could feel like you are betwixt and between one phase of life and the next. Perhaps there have been some sudden and unexpected changes in your life, either recently or over the past year. Or perhaps you are initiating the change yourself, feeling the urge to live a freer, or more authentic life and lifestyle. Either way, you are probably needing to make some adjustments in your life, and the Full Moon is bringing all that into a more objective relief. Any changes that you've been avoiding, will be really hard to ignore at this point. Resisting any much-needed changes will only leave you feeling extremely restless and dissatisfied. In some way you have outgrown some of the circumstances in your life, and hence the urge to explore some new, and perhaps even uncharted paths.
Virgo
(12th House) This Full Moon is about adjusting to a new order in your life. For Virgo this could almost feel like the changes are already done and done. And as a result, you wear a new hat, and display a new identity, with a new badge and label. You may even have a new job! But there could still be some remnants of the old identity lingering and hovering around. Like ghosts and wraiths from a past that you have since outgrown they insinuate themselves into your daily life. If that is the case, the Full Moon on Sunday is here to remind you that you are now free of a past that no longer has any hold over you. It may have been very important to you in a previous part of your life, but no more. For that is an era that you have long since outgrown. Use the Full Moon in Leo to release the old tendrils of ego identity that are no longer relevant for who you are now, and the life you now have. It's time to clear out the last remnants of what once was, in order to embrace more fully, and look forward to what now is, and what will be in the future.
Libra
(11th House) Now that Uranus is direct once again it is aiming to free you up for better things to come. The changes that occur could be sudden and inexplicable with the current Full Moon, but can also bring unexpected rewards as well. The Full Moon in Leo is often when Libra will receive rewards and accolades for what they have accomplished. Like a strobe light shining a beam over the proceedings, it can feel as if you are suddenly being seen and acknowledged. Even the most inexplicable of changes, can bring an element of freedom and release with the Full Moon this year. If that is the case, totally embrace it. For what is happening is that you are indeed being freed up for better things to come. Even if it does not appear to be so at first. The twists and turns occurring in your life are conspiring to bring you precisely where you need to be in order to be in a better alignment with the fulfillment of your hopes and wishes.
Scorpio
(10th House) Normally the New Moon in Leo, as we are having this weekend, can be a time of year for Scorpio to shine, receive rewards and accolades. It can also bring you the consequences for previous decisions and actions. Either way, there could be some surprising outcomes. And the results may not be entirely what you had originally hoped for or anticipated. But as you stand here, you are being given an opportunity to assess the outcomes. Is this where you had hoped to be? And if you are not satisfied with the outcome, what sorts of changes might you want or be able to make? Whatever you do, don't go leaping into the fray without looking, or be pressured into making any decisions right away. Wait until you see what is being revealed to you first. And if you are thinking of making any changes, stop and ask yourself first: Will this allow me to grow in the ways that I am needed to do right now? Will this bring me more freedom to do the things I really want to do? One thing you probably will not want to do, is to compromise your own freedom or unique vision just for the sake of fitting in, or to placate others.
Sagittarius
(9th House) Full Moons can bring revelations. And things that were previously hidden, or that you had not been aware of, could come to your attention. And the Full Moon in Leo this weekend could even bring a few surprises in its wake. Whatever new information you receive could even change your whole outlook. Be flexible. For there could be some changes in plans as well. That could even include changes in travel plans. And if that is the case, it could prove to be fortuitous. One thing that could be apparent, is that in times of uncertainty, when things seem to be subject to so much flux and change, it can be difficult to create some sort of long-term plan or schedule. Yes, there could be a few more twists and turns before all the dust settles. But in the end know that it is likely that you are going to end up precisely where you need to be, even if it isn't originally what or where you thought it would be. Know also that if you realize that you had got off course, this is your opportunity to get back on track.
Capricorn
(8th House) The Full Moon in Leo each year can offer you the opportunity to reassess how you handle your finances. Have you been successful at paying down your debt? Or has your debt been inexplicably accumulating? Is there something that you can do about it? One of the things that can happen with this Moon is that things can change on a dime and go in either direction. There could be a sudden loss. But you could also see the results of a business or marketing campaign finally paying off; and funds owed you from the past can suddenly come rolling in. Full Moons can also be illuminating, so that things that were previously hidden are now being disclosed. And it can become evident as to precisely what you should be doing in order to invest your valuable time and resources in only the most productive ways. Ultimately what is being asked of you, is to free yourself up from that which is limiting you, in order to be able to further grow and expand your confidence and worth.
Aquarius
(7th House) If your birthday falls on or around the Full Moon on February 5th, you will be all the more sensitive to this inexplicably surprising Full Moon that can bring things to an unexpected conclusion. Astrologically, birthdays are like new beginnings. But when a Full Moon falls on or near your birthday, the new beginnings you are hoping to make may require you to tie up some loose ends first or bring an old order to a final completion. Something will end in order for you to make a new start this year. This can also be a good thing. Like bringing the conclusion to a dry spell in your life, opening up all sorts of doors that you had not previously anticipated. You are being asked to free yourself up, in order to be able to live a truer and more authentic life. A life more in conformity with your own unique outlook and expectations. Perhaps one of the things that you can come to realize in the light of the Full Moon this weekend, is how important it is to be true to yourself, no matter what other's expectations are of you, and just be you.
Pisces
(6th House) The Full Moon in Leo on Sunday can bring the consequences and/or the rewards for previous actions or decisions made in the past. These could be due to recent events, but they could also be for something that you had participated in or contributed to a long time ago. And could even bring you some long overdue recognition for the part you played. Perhaps you receive kudos on the job, or you get a new position. It could also go the other way, but one thing for sure is that you will know more than you had before. Full Moons can feel illuminating in this way. They shine a light, even in the darkest corners of your life, allowing you to see things in a whole new way, or to become aware of things that had been previously hidden from view. And even if nothing spectacular arises within the ambit of the Full Moon, even there you could receive confirmation that you are precisely where you need to be and doing precisely what you are supposed to be doing.
© 2023 crystalwind.ca. All rights reserved. We track all IP addresses with sniffer technology. Using a VPN will not hide your IP.
CrystalWind.ca is free to use because of donations from people like you. Please help support us!
Blessings!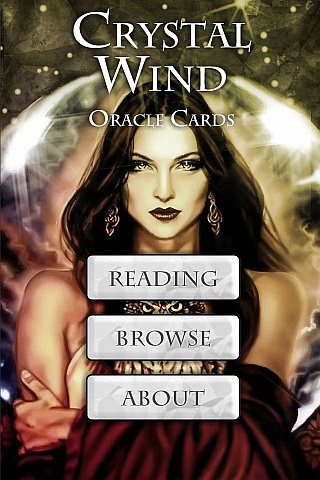 Cut Through The Illusions!
Available On

Spirit Animal Totem Of The Day!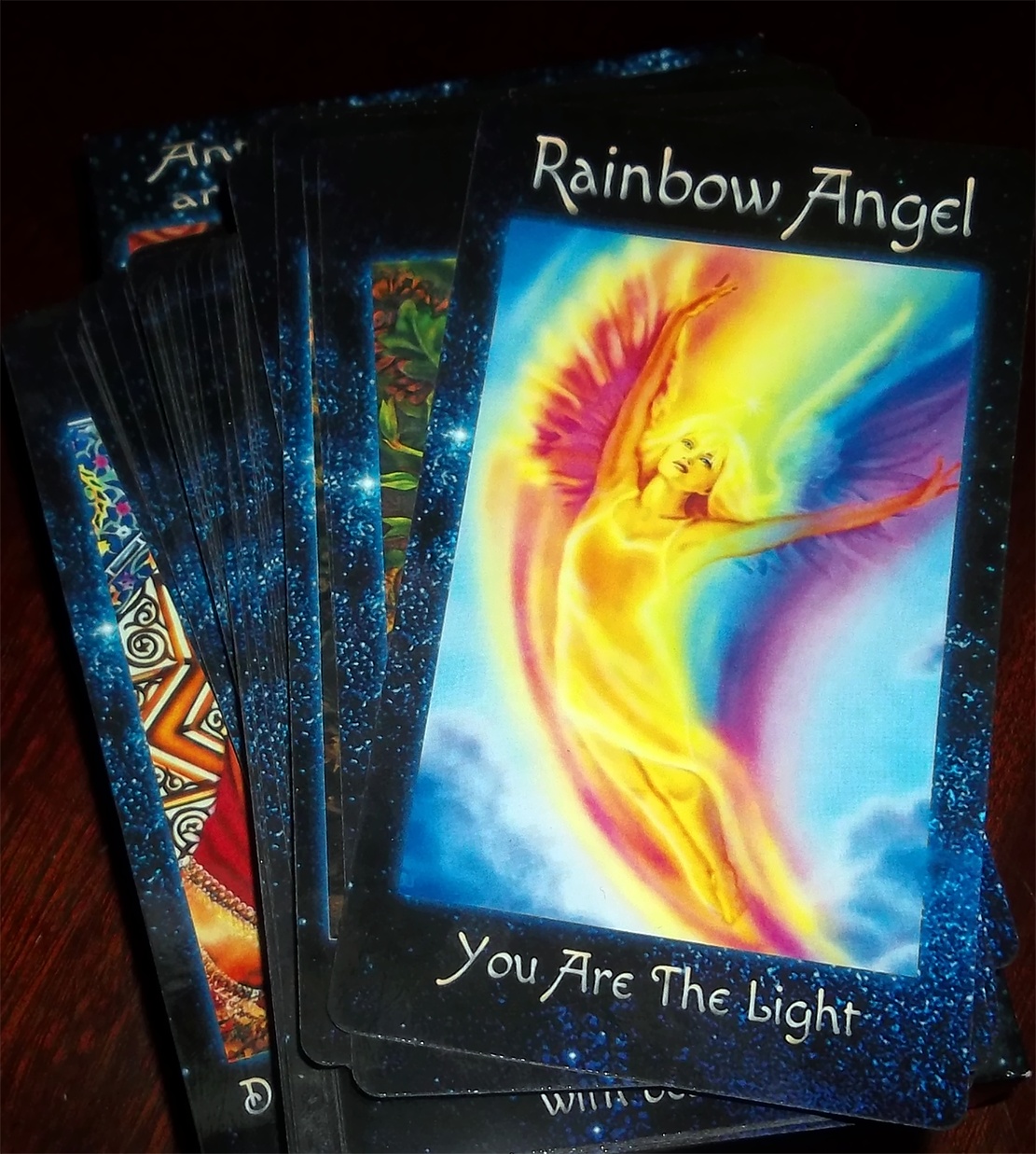 The Crystal Wind Oracle
Myth & Magic Card Deck!
Details Here!
NEW Expanded
Printed & Boxed!
Now with 58 cards!
Who is Online Now
We have 1367 guests and no members online