Category: Forecasts and Horoscopes Written by Lauren Howard Coleman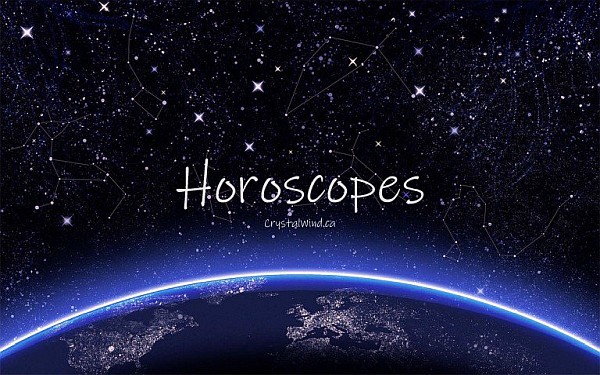 For the week of July 15th thru the 22nd, be sure to read your Rising Sign, and the house where Chiron stations, if you know it:
Aries
(Chiron stations in the 1st House) As Chiron stations in your sign this coming week, there are going to be subtle, and sometimes not so subtle reminders of the necessity to focus on your own healing journey. Aries can go through life ignoring the small and even major inconveniences that afflict most of humankind. Aries will trudge right through the pain, and ignore the signals your body is sending you. Until you can't any longer. Pay attention to the messages you are receiving with this Chiron station. It is not weakness but wisdom to follow through with signs and symptoms that are rising to the surface. Whether these are physical, emotional or psychological symptoms, pay attention. Never will you be better able to get to the bottom of a situation as you can during the retrograde phase of Chiron, especially as it is in your sign. If a remedy is available, Chiron can bring that as well. And if not, what it can also bring is what you can change in your perspective which will allow you to accept these conditions for what they are. Chiron is the opportunity to gain wisdom through your own self-exploration that leads you across your own healing bridge.
Taurus
(Chiron stations in the 12th House) One thing that could become evident with the station of Chiron is that we are only weakened by those things that are kept hidden away in the darkest recesses of our soul. Those secrets that we will not or can not share. There is a tremendous healing that can arise when we are able to to share our wounds, our fears, our anxieties with others, which is part of this Chironic journey. When we are courageous enough to share with others, we can then also be a beacon of light and inspiration for others to do so as well. But in order to know how much you do or do not want to share, trust your intuition to guide you, and lead with your compassionate heart. Forgiveness, Understanding, and Compassion are all key when working with Chiron. And this is not just about forgiving, understanding and having compassion for others, but especially and even more so, to do so for yourself.
Gemini
(Chiron stations in the 11th House) Chiron can sometimes increase stress during the times of year in which it stations. This can be true even when Chiron is benefitting you by sign and placement as it currently is when it is in Aries. Focus on the breath and move through any stressors as they arise. When Chiron is in Aries, Gemini may find themselves more aware of the ways that they may have compromised themselves just for the sake of fitting in. If you have been feeling overly much like you have had to conform to other's standards or expectations, and you're still being ignored (!), Chiron's station gives you permission to reclaim your own true path. To be your own true self, even in a world that is constantly trying to get you to conform is the Gemini challenge when Chiron is in Aries. When you are willing to follow your own true path, you will find that you can then be an inspiration to others, and become the group that others want to belong to.
Cancer
(Chiron stations in the 10th House) As Chiron stations for its retrograde phase, Cancer may be questioning themselves and their choices. You may ask yourself: Will people truly believe that I am qualified? Am I being seen? Am I being fully appreciated for what I have to offer? If you feel self-doubt arise, look beneath the surface. What old dialogues are being brought to the surface and needing to be silenced? What doubts are causing you to feel self-conscious? Know that all of your choices and experiences have brought you to this place in time, reflecting your wisdom and strength as well as your doubts. It is precisely because you are human and that you have lived that you are in a position to understand others. And it is because you are imperfect that you can relate. By the time Chiron stations direct in December it is hoped that the lessons of Chiron bring you to a place of acceptance for who you are and what you have accomplished without having to worry about what anyone else thinks.
Leo
(Chiron stations in the 9th House) People will often turn to Leo for inspiration. And you will often be reminded of the ways in which you serve as an example for others to follow. It puts a little pressure on you, but it also compels you to live your life according to a higher standard. You may not be perfect. But if you see your imperfections as something to be ashamed of, then you do yourself a disservice. For your imperfections will allow you to be even more relatable, and more human. And less judgmental of others. For we are all stumbling along on this same human journey that we call life, sometimes tripping up and sometimes limping along. But once you make it to the further shore, you can then serve as a guide to others. With Chiron now stationing in Aries, Chiron is asking you to think of the ways that you can facilitate the process of becoming a more radiant light on the stormy shore, guiding the ships around the rocky shoals.
Virgo
(Chiron stations in the 8th House) Things come to the surface, and are exposed when Chiron stations. We can no longer hide and/or pretend that we are perfect, when our skeletons are all out dancing in the streets. Chiron not only reveals some of our most humbling wounds when it stations retrograde, but it also brings us the tools and means to heal them. And one of those tools is the ability to accept our imperfections and wounds for what they are. Further, when we are also humble enough to share our wounds with others, we are not only able to make deeper and more meaningful connections with others who have similar wounds, but we can also serve as a guide through the labyrinth of shame, denial and fear that we are all compelled to face at some point in our lives. It's a reminder that we are not alone, and that we are all here stumbling together through this human experience we call life.
Libra
(Chiron stations in the 7th House) For the years that Chiron is in Aries, you will find that people will be drawn to you for guidance and advice. If this is what you do for a living or do as a service it will be all that much more compelling. Someone close to you may also require direct care, or be a concern when Chiron is in Aries. And as Chiron stations this coming week it is making you all too aware of what you can or can not do for them. You may not be able to fix them, you may not be able to make them better, but what you can do is accept them for who they are and where they are. As Chiron is now stationing for its retrograde phase, it is also a reminder that you need to also make yourself a priority. This is not selfishness. Nor are you doing so at the expense of others. For unless you take care of your own needs and well-being you are not going to be of much use to anyone else. Self-care allows you to be a better custodian, caretaker, companion and advisor to others, and an example for others to follow.
Scorpio
(Chiron stations in the 6th House) Chiron stations can raise the bar when it comes to self-care. When Chiron is in Aries as it is now, this goes beyond the occasional self-care indulgences that you may allow yourself. It means creating better habits and daily routines that include prioritizing emotional and physical well-being. Some things will work better for some people than others. But with Chiron in Aries start with the usual self-care basics: make sure you are eating a healthy and nutritious diet; get plenty of sleep; and incorporate some sort of physical activity into your routine. Chiron is in the sign of Aries, a sign that needs to move in order to relieve stress, and to feel like you have more control over yourself, your destiny and life. In a world where there seem to be so many things that we don't have control over, focusing on your daily routines and prioritizing your own health and well-being, can be key to helping you feel more grounded. Everyone has their own unique needs. So pay particular attention to those things that work best for you.
Sagittarius
(Chiron stations in the 5th House) Who or what is standing in the way of you fully expressing yourself? It may or may not be someone else, so much as yourself. Are there old dialogues that keep popping up just as you are about to step into the spotlight? Just as you are handed the mic, you wonder what on earth persuaded you to walk up to the podium? Chiron is here to remind you that it's really not about how good you are, or what anyone else thinks about your performance, it's about what feels right for you at the moment. It's about you doing you. And it's about doing you even through the doubts and the angst and the discomfort. Healing comes when you are able to dig down deep beneath the fear, beneath the facades, the doubts and to be the self you are when all else is stripped away. This is the path to your own healing journey right now. To be the person you are in your heart of hearts without needing anyone's permission or applause. It's simply about you doing you.
Capricorn
(Chiron stations in the 4th House) For Capricorn, each time Chiron stations in Aries it can bring this reminder of not quite fitting in. Humans are social beings. We congregate within our tribes, our clans and communities, if we have one. But there are times in our lives when we can feel like something of an outcast, a wanderer, someone from another clan, or even a stranger in a strange land. Even in our own home towns, even in a place where we have deep roots, there can be an awareness of not quite fitting in. We are on the outs with that uncle, or cannot see eye to eye with that side of the family. It can also be that we can get so tied up with our own family or clan that we can't identify with anyone outside of it. With Chiron though, what can become apparent, is that you are not as alone as you think you are. You are changing on a very deep level, and it is likely that your home and community is going to be reflecting those changes, paving the way for a much deeper state of awareness and belonging.
Aquarius
(Chiron stations in the 3rd House) Has anyone ever made you feel-self-conscious about your intelligence, or perhaps something you said? Made you doubt yourself and what you know? Or even worse, have you done this to yourself? Have you doubted your own unique voice and point of view? Your capacity to know? As Chiron stations for its retrograde phase this week understand that there are different types of intelligences, and different ways in which our minds work. And no two minds are exactly alike. When we come to accept that which is unique in ourselves, we also honor that which is unique in others. Arriving at this level of acceptance allows us to better connect with others, and learn to communicate in ways that reach beyond words, in order to touch both hearts and minds. In this way Chiron's retrograde phase in Aries can bring a much deeper capacity for sharing and understanding.
Pisces
(Chiron stations in the 2nd House) During the retrograde phase of Chiron over the next 5 months, understanding and awareness can arise when you more fully value what you have to offer, including your own unique gifts, talents and skills. What it comes down to are the things that you identify with your own sense of self-worth. It is easy to get caught up in other's values and expectations, gauging your worth according to their standards. As Chiron stations retrograde this week, think about what your own values and expectations are of yourself. The lessons of Chiron may not be so much about what you do or do not have, but the ways in which you are willing to more fully value, take care of and invest in yourself. And to do so without the unnecessary and distracting burden of guilt or reproach about the ways that you do so. No one can value you more than you value yourself.
© 2022 crystalwind.ca. All rights reserved.
---
CrystalWind.ca is free to access and use.
Please support us with a small gift of $11.11 or $22.22 or $33.33.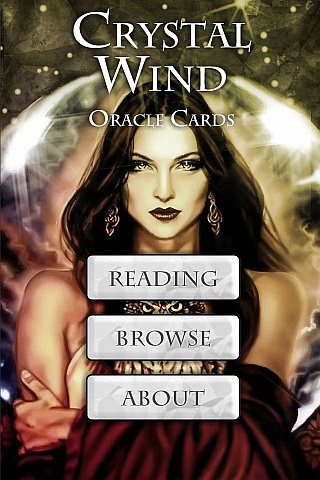 Cut Through The Illusions!
Available On

Spirit Animal Totem Of The Day!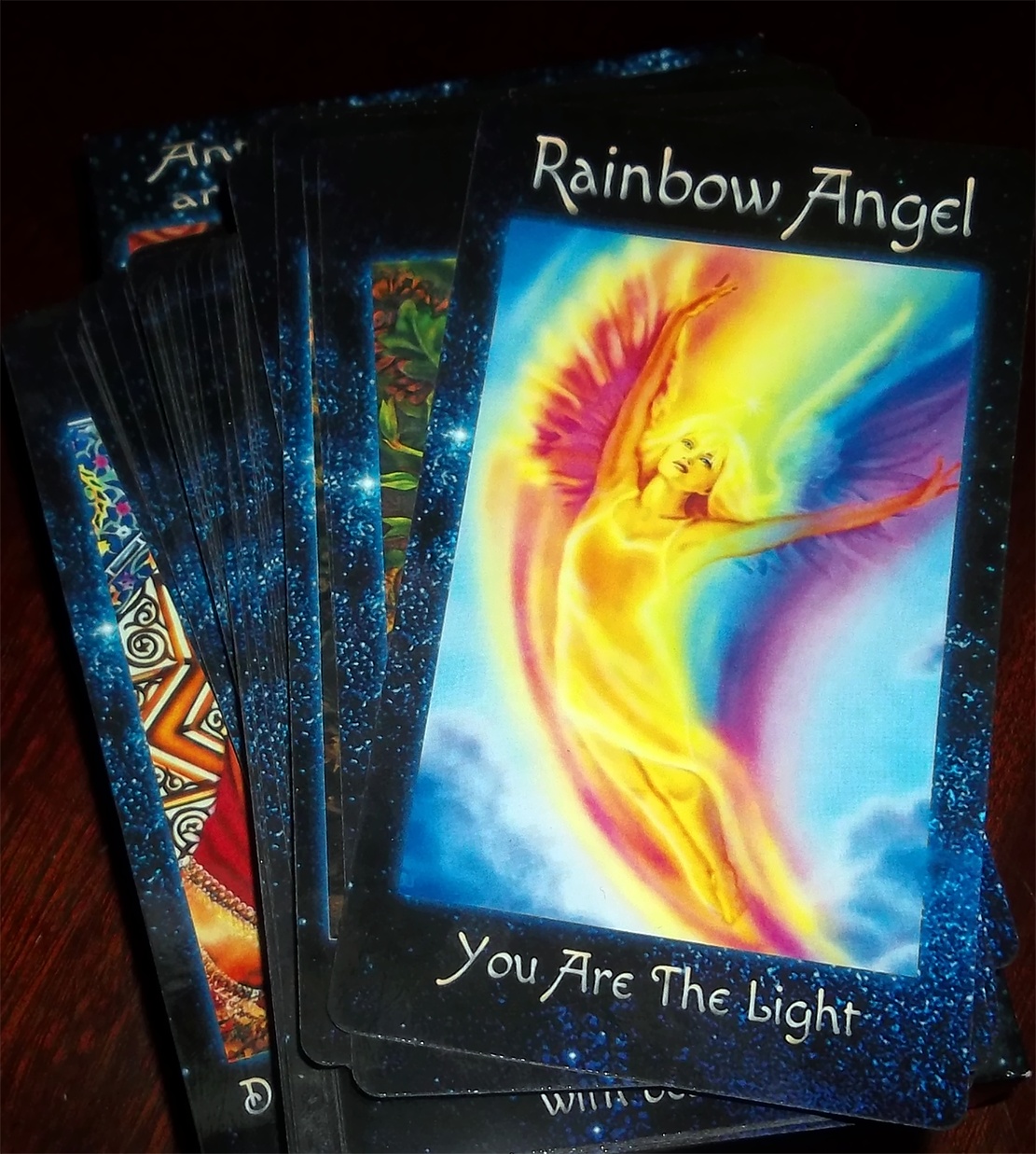 The Crystal Wind Oracle
Myth & Magic Card Deck!
Details Here!
NEW Expanded
Printed & Boxed!
Now with 58 cards!
Who is Online Now
We have 1092 guests and no members online