Category: Forecasts and Horoscopes Written by Lauren Howard Coleman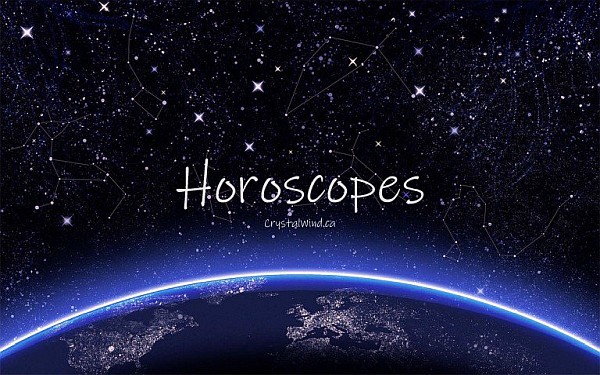 For the Mars/Uranus/Node conjunction for your sign or natal house:
Aries
(2nd House) Having Uranus and the North Node in Taurus is pointing Aries towards the natural ebb and flow of the cycle of reciprocity, of giving and receiving. When the natural flow continues unabated then you are able to thrive and prosper. But when it becomes imbalanced you could feel as if you are failing to thrive. If that is the case, if you find yourself struggling, what needs to be released and/or changed in order to restore the balance? When is enough, enough? What does it feel like to allow yourself to deserve? What is your relationship to prosperity? And what is standing in the way? If you have been passive about your own needs and personal security, Mars/Uranus/North Node could switch things up, illuminate an existing problem, an inequity in the the cycle of giving and receiving. This can devolve into sporadic arguments and spats over how and where your resources could best be used. Positively it can inspire you to take a more active and enterprising role when it comes to your own needs and your own securty.
Taurus
(1st House) Having Uranus and the North Node in Taurus has been creating something of a change in the weather for Taurus, as they are bringing all things Taurus, including you, front and center. The triple conjunction could bring something of a turning point in this regard. Things that you had been thinking about, wanting to change, considering a do-over, will be hard to resist now that Mars is conjunct Uranus and the North Node this week. What was previously avoided must now be faced. If there are things that you've been wanting to change, the triple conjunction could open up a gate, allowing you to do so. Normally cautious and reserved, Taurus is standing poised at the edge of a cliff, deciding whether or not to take the leap out into the unknown. Many a Taurus will be filled with the yearning to take some kind of action, to move forward, to take a chance, and throw caution to the wind. Use it wisely and use it well to make the changes that you want to see, to put your best foot forwards and discover your truest potential.
Gemini
(12th House) Understand that with the Mars/Uranus/Node conjunction you will need to be a little flexible. You will need to be able to go with the flow, and adjust to changes in your usual routines or plans as they arise. It is not unusual when Uranus is activated for there to be some unscheduled changes. This may mean having to let some things go. This could feel frustrating. Mars/Uranus is very proactive. But they are also in Taurus. And for Gemini this is a sign over which you have little personal agency. Normally it is a time for Gemini to plan, to retreat, to gather your ideas and save your energy. You will need that energy when Mars enters Gemini on August 21st. Trying to push things before then could leave you feeling frustrated and irritable, or just plain exhausted. What this transit could bring you is inner illumination, realizations, and a willingness to change your mind, or change the direction of your original trajectory. Allow yourself to be flexible, and there's no telling where this all will bring you.
Cancer
(11th House) Now that Uranus and the North Node have been in Taurus these past 4 years, Cancer has been needing some sort of cause, some sort of ideal towards which to strive. You are not meant to carry the banner alone, but to find the community, your people with whom you share a destiny and a purpose. And now that Mars has joined the equation it can act as something of a catalyst or just the match that is capable of lighting the fuse to get things moving. This could find you circling the wagons, and wanting to protect the interests of your community or group. Or it could find you motivated to join with others to achieve a team effort. The competitive nature of Mars could also bring an air of contention with others in the group. But working with others often requires compromise and cooperation. And if you are able to put these contentions aside, you will be surprised at how much more you can get accomplished when you join forces with those who share the same or a similar vision.
Leo
(10th House) With Uranus and the North Node in Taurus, your soul's mission is to move in the direction of taking on greater responsibility and personal dignity., but in a way that is uniquely your own. This can include taking hold of the reins of your life in a much more proactive manner. But also with the knowledge that this path must be the right one for you. Even if it is not necessarily the one you always thought it should be. And now that Mars is joining the equation, you could be feeling more driven than ever, while at the same time feeling like destiny is playing its own sort of game. Leo prefers to be their own boss, and to be in charge. But if you push too hard or overstep your bounds, chaos could ensue with this combination. On the other hand Mars/Uranus/Node could give you just the courage and fire you may need to get things moving in the right direction. A little bit of spice and fire channeled in the right direction can be just what you need to achieve your goals. Too much and you may end up needing to dial emergency services. Use the energy wisely.
Virgo
(9th House) With the discriminating eye of a critic or editor, Virgo can sift through and organize information in an instant. They leave no stone unturned, no i un-dotted and no t's uncrossed. But as you take in all this information and try to process it all, you are being asked to take a larger view, while still seeing things exactly as they are. You've been honing and sorting out and perfecting your perceptions. Now you are being asked to put aside some of that analysis and taking apart of things, in order to just see things the way they are. This could place you in the position of contention, especially when you declare that the emperor has no clothes. People don't want to hear this. Especially not now with the Mars/Uranus North Node conjunction. And this could be infuriating! Realize that no matter how hard you try, or how loudly you argue, you are not necessarily going to be able to change other people's minds. But what you learn in the process of looking at things the way they are could prove to be illuminating.
Libra
(8th House) Suddenly and inexplicably Uranus and North Node in Taurus have been threatening to destabilize your whole life. And if it's not one thing it's another. It comes in spurts and then dies down. This is what evolutionary change, and transformation can look like. And with Mars now in the picture as well, these changes could feel as if you are needing to fight for your own needs and interests. Others may not see things the way you do, or realize the necessity. Which could lead to conflict. People just don't seem to realize how dire things could feel with all this Taurus stuff being churned up! But know that this is not so much about something coming to an untimely end, so much as it is about rebirth and renewal. Sometimes we have to crash before we can be born again. In the process there may be some things that need to be released. But once you are willing to make that sacrifice, there will be no looking back. Things can feel sudden and inexplicable, but they can also free you up for even better things to come.
Scorpio
(7th House) In some way you are being asked to look at things through another's perspective. And to make other people more of a priority. What would it mean to give of yourself with a whole heart without expecting any personal rewards or recognition? There are valuable lessons to be learned in showing others the value of what they have to offer, and to let them know just how appreciated they are. With Uranus and the North Node in Taurus you are being asked to dedicate yourself to another, or others who are in greater need than you are. When you are capable of doing so the rewards that you receive will be returned 7-fold. But now that Mars is here as well, interpersonal relationships can easily devolve into conflict and aggravation. People can seem so difficult! Using the conjunction positively look for a commonality of perception and ways that you can work together towards a common cause. This may take some compromising, but you just might find it worth your while in the end.
Sagittarius
(6th House) The worse thing you could do this year is to wallow in the past, or allow yourself to succumb to old habits that no longer support you. Anxiety will be your undoing, unless you can turn it around. Mars/Uranus/North Node can be explosive, it can be agitated, and surprise you with sudden and inexplicable realizations. And it could feel at times like your everyday life and activities are devolving into chaos. But the qualities that you are most needing to work on this year are things like trust, responsibility and organization. If your life is not organized then you will leave all sorts of scattered pieces behind you, and feel like you can never complete anything. Find that eye in the storm. Take charge, and take hold of your life and its priorities. Pay attention to your work and how you approach it. Pay attention to diet, exercise and those things that support your health and well-being. By creating a more positive approach and outlook, you can now create a new phase of your life, free from the turmoil and chaos created through old habits and attachments to the past.
Capricorn
(5th House) The Mars/Uranus/North Node conjunction is asking Capricorn to take some creative risks. Perhaps you already have done so in your personal life. Many a Capricorn has been daring themselves to transform their lives, and redefine who they are, and how they identify themselves in the world. Much of this year has been about creating your own brand, identifying your own personal muse, and finding those things that bring a truer expression of yourself. And this has also been a year in which you are given the opportunity to show the world, and yourself, what you are capable of doing and being. And anything that you had been avoiding or putting off will be hard to suppress. Use the expressive quality of the conjunction to push yourself just a little further, to take on that challenge, and perhaps even achieve a personal best.
Aquarius
(4th House) Home, family, the very foundations of your life have been something of a roller coaster ride for many an Aquarius. Taurus is where and how you are grounded and supported, and with Uranus rearranging all the furniture and upending these crucial support systems, you may be wondering where you will end up next. The triple conjunction of Mars/Uranus and North Node, could feel a bit like the most personal areas of your life are at times chaotic and subject to sudden shifts and changes. This can be helpful if doing necessary renovations. But could devolve into impatience and strife with those whom you usually go to for emotional support. If things feel unsettled in the areas where you usually prefer peace and security, look for ways to proactively make adjustments without bringing the house down. What necessary changes have you been avoiding? What new innovations have you been putting off? Perhaps now it is time to take the initiative to make those necessary changes that you had been avoiding up until now.
Pisces
(3rd House) Pisces is usually inclined to let many things pass in order to keep the peace. However with Mars/Uranus and the North Node in Taurus, Pisces has been finding her voice. Perhaps you find yourself communicating more directly and perhaps even forcefully. You are less inclined to hold things back. All the more so, if you find other people evasive and non-committal. Impatient with other people's ambiguity or vagueness, you might even find yourself impulsively egging people on, in order to get a clear answer or some sort of decisive response. This impatience can even bleed into your everyday life and activities as well, devolving into mis-steps and regrettable last minute decisions. Positively, use the triple conjunction to take a stand, to have your say, but in a way that is illuminating, inspiring and motivating, rather than chaotic and/or impulsive.
© 2022 crystalwind.ca. All rights reserved.
---
CrystalWind.ca is free to access and use.
Please support us with a small gift of $11.11 or $22.22 or $33.33.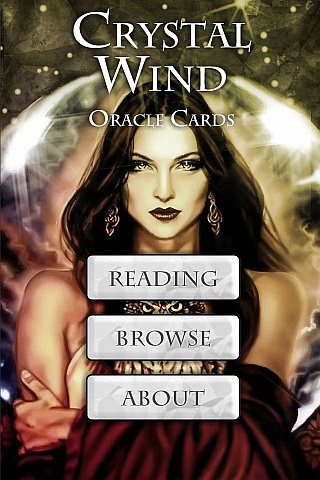 Cut Through The Illusions!
Available On

Spirit Animal Totem Of The Day!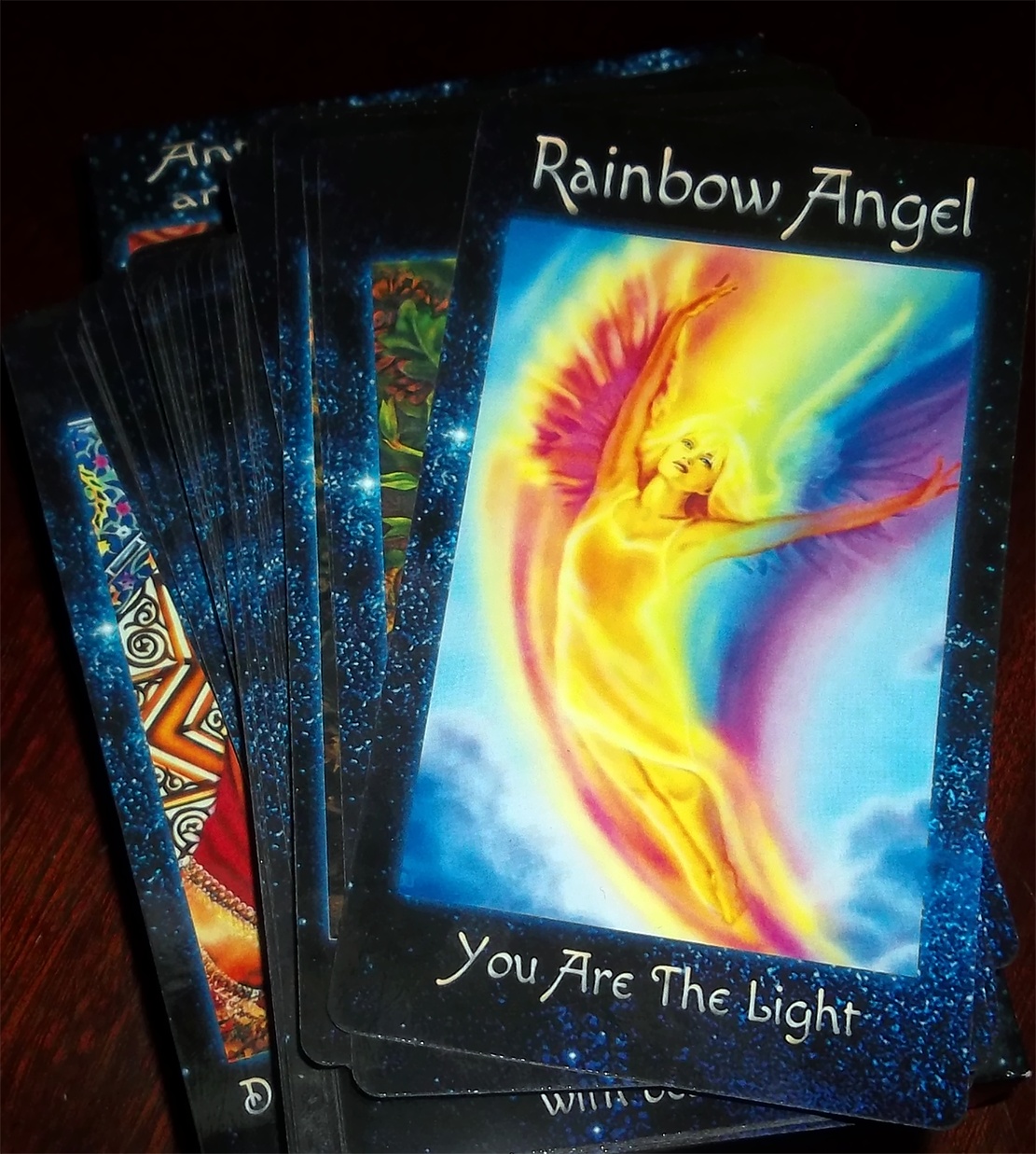 The Crystal Wind Oracle
Myth & Magic Card Deck!
Details Here!
NEW Expanded
Printed & Boxed!
Now with 58 cards!
Who is Online Now
We have 1097 guests and no members online