Category: Forecasts and Horoscopes Written by Lauren Howard Coleman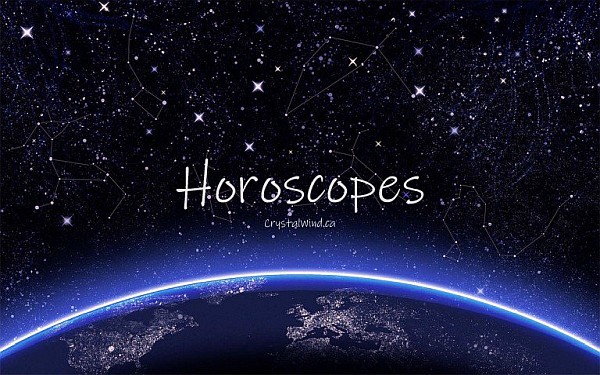 For the week of October 1st thru the 8th, be sure to read your Rising Sign as well:
Aries
We open this week with a New Moon in the sign of Libra. Libra is a sign of balance, fairness and harmony. It can also be a sign of debate and even competition. And with Mars conjunct the New Moon and Chiron opposing from Aries, we may find ourselves licking our wounds, and then thinking about how to get even. In which case we need to ask ourselves: What are our priorities here? Which is more important? Our attachment to our anger and our need to be right? Or restoring the harmony in our lives? The New Moon brings us an opportunity to do just that, restore the balance. To rebuild our alliances, and restore our faith in each other. What had been threatened can be made whole again, and what once was lost, can be rebuilt. It won't be easy. But we can do this. And we can start right now, in our own lives: Extend that olive branch or offer of peace and reconciliation; Accept people for who they are and where they are without trying to change them. Recommit and reconnect to those allies and partners that you know you can rely on, and will support you well into the future.
Taurus
For many, our very well-being depends on restoring the balance and equilibrium in our lives. This means understanding the wisdom of moderation, while gaining acceptance for those things that we don't have control over, and focusing on those things that we do. We may not have it in our power to change the whole world, but we can begin with ourselves, by restoring the harmony and balance in our own everyday lives. Use the New Moon in Libra on October 6th to release any self-defeating resentment or anger that you may have been holding on to, and focus on creating greater well-being, harmony and equanimity. Set the intention to proactively sow peace and gratitude, knowing that any and all positive energy sown at this time will help to ameliorate any discordant energy, not only in our own lives, but in the world at large. Therefore, in true Taurus form, use the New Moon in Libra to set the intention to be an instrument for peace and well-being.
Gemini
Even with the New Moon in Libra, even with this kindling of hope in your chest, there still may be some dreads that you are being forced to confront in your life. Even Gemini cannot avoid the specter of Pluto rolling about in his lair, unearthing all the demons and wraiths in our lives, reopening old wounds, and forcing us to deal with what comes to the surface. Yet the New Moon in Libra is asking you to also have the courage of your convictions, and to look for ways to restore that still small fire of hope and possibility. Even if it doesn't quite seem to make sense yet. Even if it feels unrealistic. If you were to envision your own best life, what would that look like for you? What aspirations would you want or hope to achieve? It may or may not be achievable right now. Or even later. But that seems to be of little consequence. It's the inspiration that counts right now. Figuring out how to make it a closer and more practical reality will come later.
Cancer
Libra is a sign, that for Cancer, is associated with home, family, community and property. Those things that support and ground you. Your base. Your tribe. As Mercury is currently retrograde in Libra it can bring up deep, and even sometimes troubling, memories of the past, leading back into your early history, perhaps even back to your roots and your ancestors. And so we also come to grips on how these things have conditioned us from our earliest memories onwards. New Moons are about beginnings. And the New Moon in Libra on October 6th can be about making the commitment to create greater harmony and balance in these fundamental areas of your life: your home, your family and within your community. It can also be about restoring the balance between your outer obligations, and your inner personal life. Therefore some good intentions for this New Moon might be: I want to easily create and find peace and tranquility in my personal life, home and environment; or I want to see myself easily coping, even in the most stressful of times and circumstances.
Leo
There are only so many things you do or do not have control over. And no matter how much you may be feeling affected by the cries of the world in pain, there is only so much you can do. However, what you do have control over is your own mind and your own perspective. And the way that we perceive the world, that is the way it will be to us. And we may not be able to change the world, but perhaps we can accept the current circumstance for what they are, while creating a plan that is more in conformity with your own vision. This may require a bit of courage to strike out on your own. But when push comes to shove, what are those things that you are willing to put yourself on the line for, when your own principles are being challenged. Use the New Moon in Libra to make the intention to bravely stand up for what is right, honoring your own core values and principles. And in this way you may just find yourself able to transform even the most difficult of circumstances.
Virgo
Virgo strives to make sense of the insensible, and to some how manage to create order out of chaos. This often becomes an even greater challenge during the retrograde phases of Mercury, so you may have your hands full these days. However, one of the prime directives you are being called to do is to reassess your current priorities. That may mean reevaluating your current financial situation. And it may mean having to have some hard conversations, or to deal with someone or confront something that you would much rather avoid. This is because what you want more than anything right now is to not rock the boat, and not destabilize your security. And it may be that you don't quite have all the information you need in order to create a plan moving forward. One of the ways to navigate through this weather, is to figure out what are your most important priorities. The New Moon on October 6th is in the sign of Libra, which can be about new beginnings in establishing greater security in your life. Begin by clarifying for yourself, what your priorities are.
Libra
The New Moon in your sign each year is a time for new beginnings. And the New Moon on October 6th, almost comes with a sense of urgency and a sense of resolve to restore greater harmony and balance in your life. This will be especially so if things had become particularly imbalanced lately. If you find that you are overly focused on one area of your life to the detriment of all else, then look for ways to be able to restore that balance in a fair and equitable manner. It could also be that you feel that a great deal is being expected of you, for which you are not being fully appreciated. Mars in your sign so closely conjunct the New Moon will bring you the courage and motivation to stand up for yourself where you need to, while also being mindful of how to do so in a way that is tactful and fair. Therefore make the affirmation with the New Moon on Wednesday to be a force for fairness, a warrior for peace, and an advocate for justice. Those Librans who are born between October 3rd and the 9th, or who have 10-16º of Libra Rising will feel this New Moon most strongly, but all Librans are going to resonate with the energy and sense of renewal that this New Moon can bring.
Scorpio
If you were to place yourself in service for peace and justice, for the greater good, what would that look like for you? What does it mean to do the right thing? To do the right thing, even if it means putting yourself on the line? On October 6th we have a New Moon in Libra, a sign that aims to restore the balance, harmony and justice both in the world at large as well as in your own personal life. This may mean having to make some hard decisions. And it may mean having to confront those things that you may have been avoiding. You will no longer have that luxury. Therefore, take the initiative with this New Moon to clear out those things, old habits, old resentments, old stuff that you no longer need, and may in fact be interfering with your own peace of mind. This means tying up loose ends. Resolving old issues. And looking for the ways and means to restore internal as well as external balance and harmony.
Sagittarius
The New Moon on October 6th is your annual wishing moon. Not because it is particularly more magical, but because it is the time of year in which you are in alignment with your future aspirations. The New Moon is like an update and a reboot. You get one each year. But what happens over the course of the year is that circumstances change. You grow. And what may have been appropriate for you last year, may need to be revised. And this is also within the context of reflecting and reviewing and processing all that has occurred, not only over the past year, but the past several years. With Mercury retrograde you have also been urged to keep an open mind, and be willing to look at your prospects with an open mind, and to allow yourself to be inspired. You may be filled with an urgency to fix everything right away, but chances are you don't have all the information you will need quite yet. But what you do have are your hopes and dreams. Therefore use the New Moon to envision the future that will allow you to live your own best life.
Capricorn
The New Moon in Libra on October 6th, is a Moon for Capricorn that has to do with reputation, goals, career and hopes for the future. At this time of year Capricorn is thinking about the steps they may need to take in order to further fulfill these goals. In the process you've probably been reviewing and rehashing. Perhaps reassessing your current position, and courageously daring to look for further opportunities. New Moons are about new beginnings, and you will find yourself motivated to explore new avenues and opportunities, making inquiries and tossing your hat into the ring. Even if you are not looking for a new direction in your work and/or career, the New Moon in Libra is still the time of year in which you will want to reassess where you are, and to reflect on what you have already achieved. Capricorn is like a diamond. You have been working hard to transform yourself and your life, to hone and continue to polish your image. And the New Moon in Libra is giving you the motivation to take it all to the next level.
Aquarius
The current Mercury retrograde has been trying to get you to be inspired. Even if a current aspiration seems a bit too far-fetched or unlikely, and it may be, the important thing is to think beyond your current expectations, and to think in terms of what if? You may not be able to fulfill these hopes for the future right away. Or even at all. But whether or not these hopes and dreams for the future are practical or not can be figured out later. Right now you are just being asked to open up your perspective and your awareness. That includes your awareness of how you may be undermining yourself by repeating the same patterns over and over. Use the upcoming New Moon in Libra to have the courage to break any self-sabotaging patterns or self-limiting beliefs that are holding you back. And then set the intention to make more conscious, life-affirming choices moving forward. Your world is daring to get that much larger.
Pisces
The New Moon in Libra is an opportunity each year to do any internal house cleaning. That can include rebalancing the ledger sheets. If something is proving to be more trouble than it is worth, you will likely be reevaluating whether or not to continue with that particular commitment. And this New Moon will bring you the courage to say No, and to withdraw from those obligations that are proving to be too costly, one way or another. Think of it as an opportunity to unload unnecessary baggage, so that you can then proceed with a lighter load. That can include the practical, such as paying off debts, and clearing the ledgers. However, this can also be about any self-limiting internal baggage that you may be carrying. This can include things like self-doubt, regrets, or resentments that you've been holding on to. It's time to re-write the internal narrative, and replace self-limiting dialogues with positive affirmations that will better serve you moving forward. Remind yourself with the New Moon in Libra that you are profound and have depths of potential that are as yet still unrealized.
© 2021 crystalwind.ca. All rights reserved.
---
CrystalWind.ca is free to access and use.
Please support us with a small gift of $11.11 or $22.22 or $33.33.
Spirit Animal Totem Of The Day!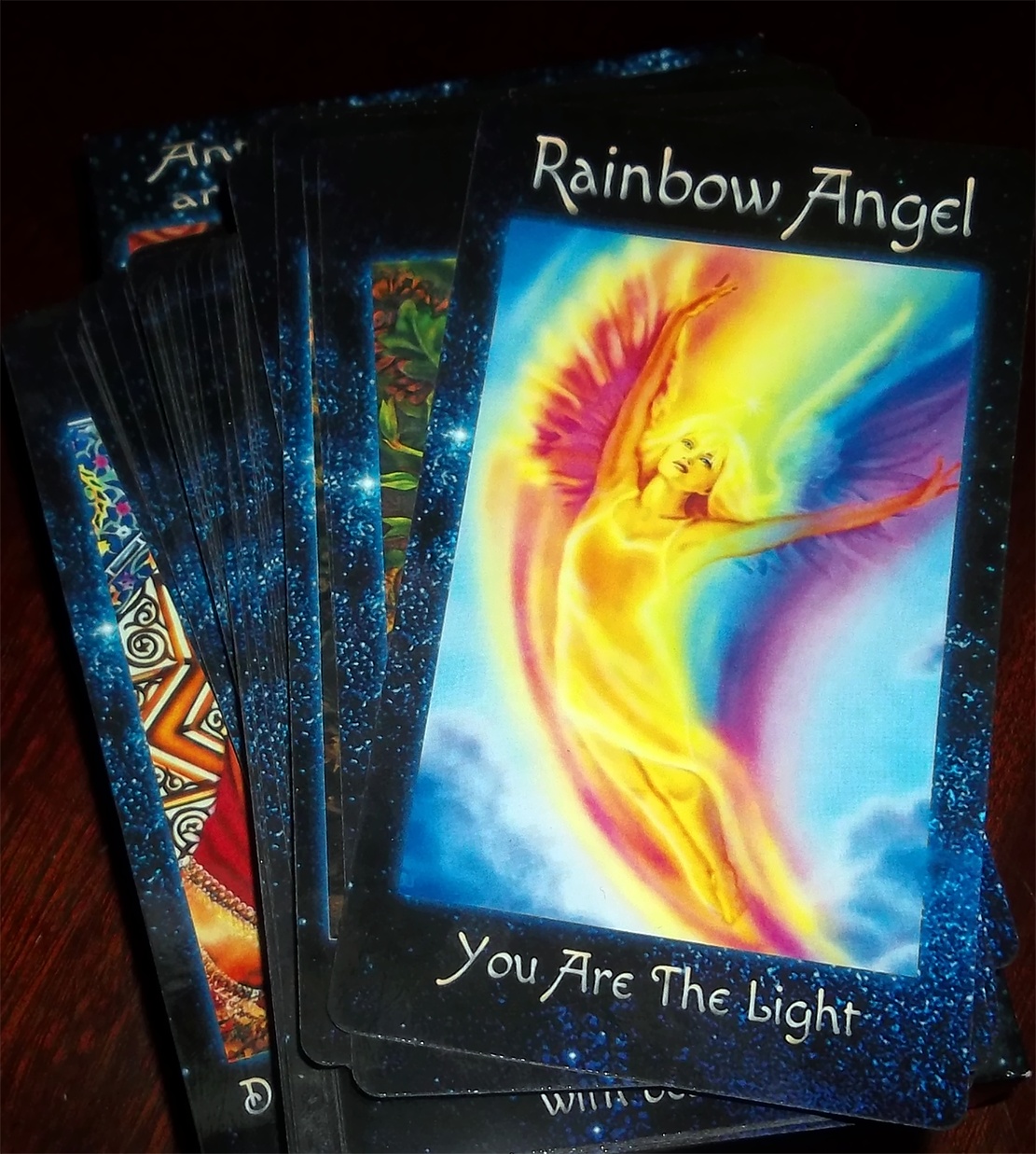 The Crystal Wind Oracle
Myth & Magic Card Deck!
Details Here!
NEW Expanded
Printed & Boxed!
Now with 58 cards!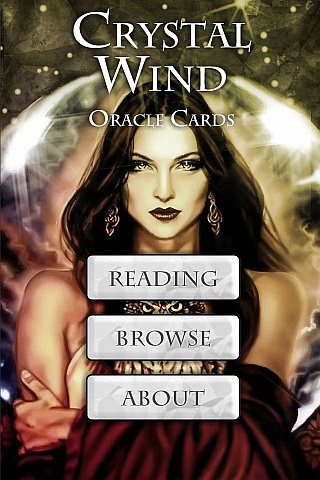 Cut Through The Illusions!
Who is Online Now
We have 1187 guests and no members online