Category: Forecasts and Horoscopes Written by Lauren Howard Coleman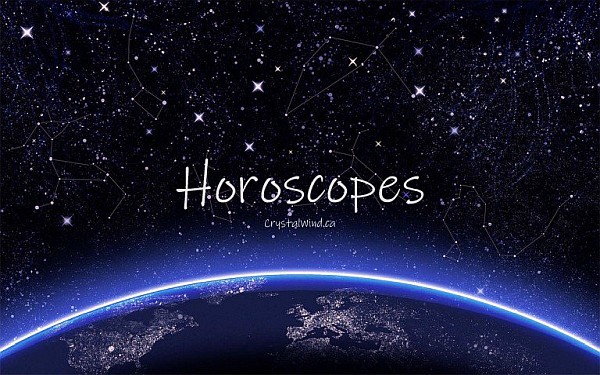 For the week of September 10th thru the 17th, be sure to read your Rising Sign as well:
Aries
There may be times this week when you feel like you are just drifting along without a sense of purpose; or that you simply can't get anything done. Occasionally we need to go off road or allow ourselves to get lost for a bit in order to find ourselves again. And that will be especially true this weekend. But it could also be a very necessary preamble to Mars entering Libra on Tuesday. While in Virgo there may have been the urge to be a little more stringent and ruthless with your schedule and routines for the past month and a half. Perhaps you had a project you were working on that required focus and deliberation. But now that Mars will be in Libra until the end of October, allow yourself to pull back a bit. Moderation will be key. Another thing you may want to pull back on, is your preference for doing everything on your own, and in your own way. Usually you prefer to do things independently. But now that Mars will be in Libra you will see the value of collaborating with others in order to achieve certain goals. This may require needing to hold yourself back a bit, and being willing to compromise, but it will be worth it in the end.
Taurus
We begin the week with your ruling planet, Venus, entering the sign of Scorpio. There should be something a little more pro-active about this placement, especially as it will be in mutual reception with Mars for 3 weeks. And Venus in Scorpio does bring an intensity of purpose, by allowing you to channel all of your desires and passions through a specific goal or achievement. However, the first aspect Venus makes as it enters Scorpio is a square to Saturn which is going to show you all the things that you can't do, or that you can't have. Venus square Saturn can feel limiting, and make you feel bereft, broke and isolated. However, it can also allow you to see what you can do within your current limits and challenges. You may not be able to have that one thing that your heart was so set on, but you can have this thing over here, that might actually prove to be even better. And then when Venus in Scorpio makes its sextile to Pluto in a few weeks, there will be no stopping you. If you can but channel even a bit of that Venus in Scorpio, you will be a force to be reckoned with.
Gemini
Mercury is creeping into its pre-shadow period before the retrograde at the end of September, and that will begin to really kick in after next week. But in the mean time, Gemini is being asked to slow down, and turn within. Not so much because of the retrograde, so much as to reacquaint yourself with those things that truly matter to you the most. Sometimes we can get so distracted by our lives. We think it's this, but then again we think it might be something else. Know that when you let go of the should haves and the could haves, that it might just bring you to realize that your path may not be about one thing or one specific goal. Gemini is a sign that is motivated by an urge to learn more, see more, and experience more. This might be precisely why your restless heart has brought you here, there and everywhere. So perhaps it is that very wanderlust that is what matters most. Use this week to wonder wistfully about what new avenues you might want to even further explore going forward.
Cancer
The tempo usually tends to pick up with the first quarter moon. And this would certainly still be true this coming week. However with Neptune also in the picture for the first quarter moon (not to mention the upcoming Pisces Full Moon on the 20th!), we may be doing so through a bit of a fog. That fog may be a fugue of uncertainty, or even a veil of tears. We often weep deeply when Neptune comes to call. But perhaps its the uncertainty that makes us all feel as if we are being expected to navigate through this fog without a road map, or even a compass to guide you. We are in Virgo season, and there's nothing we want more than to have all the answers, but with Neptune in the picture, we're being asked to go on faith. But one way to make sure that we are on track, is to use this period of time to connect with our own inner knowing, our heart of hearts. That part of you that just knows. You can do this through dream work, through spiritual or mystical practices, through creative work, or through good service. It is in your most sacred and spiritual places that you will come to find yourself this week.
Leo
When the Sun opposes Neptune, as it will this coming week, it could feel as if we are walking through a fog. We could feel as if we have lost our way, as both doubt and uncertainty cloud our vision. It is probably best to not try and fight the wave of uncertainty that these aspects can bring. When you try to fight against it, you will only increase confusion and anxiety. This is the sort of weather that requires you to release and go with the flow, understanding that things are in a state of flux right now, and it will be difficult to make plans, or have a clear goal. But this will begin to shift after Tuesday. And one of the ways we can expedite that process is by using this period of doubt and uncertainty, to step back and connect with yourself, and your own heart center. This will bring you the power of your own resolve, so that then when the Sun is trine Pluto by the end of next week, instead of floundering in bewilderment, you will be confidently taking the helm of your own ship and destiny. Leo is on a mission. But first you will need to know what that mission is.
Virgo
Mercury is creeping into its pre-shadow period before the retrograde at the end of September, and that will begin to really kick in after next week. But in the mean time, many of us are being asked to slow down, and turn within. All the more so for the Mercury signs like Virgo. And even more so with a Sun/Neptune opposition on your horizon. Virgo wants nothing more than to have all the answers and a clearly detailed road map. But that is unlikely to happen with illusive Neptune in the picture this week. Plans may not work out. Goals may feel vague, and the future is befuddled. Go with the flow for now, trusting that clarity will come when it will. In the mean time, what this week could be good for are those things that allow you to go with the flow instead of fighting it: allow yourself to get lost in order to find yourself; pay attention to your dreams, including your daydreams; and indulge your fantasies and your imagination. These may seem like frivolous pursuits, but should not be ignored. In some way these fantasies, wonderings and dreams, are opening a door to your heart of hearts, your own inner Neptune. And should not (nor will not) be ignored.
Libra
Venus enters Scorpio on the 10th, where it will remain until the 7th of October. For the month that Venus will be here, you will be invested with a determined and passionate yearning. However, the first aspect Venus makes as it enters this sign is a square to Saturn which could cause you to doubt and question your resolve. You fear that you might not have enough, be good enough, or that you might be rejected. Know that your expectations of yourself may be a little unrealistic. Instead, step back and observe what it is that your heart is so focused on, and those things that you truly are passionate about. And if you were to ask yourself, what is that thing you that simply cannot not do? What would that be? Once Mars enters your sign on the 14th, Venus and Mars will be in mutual reception, filling your mind, heart and body with a passionate resolve and determination. And for the three weeks after that, there won't be much that you will allow to stand in the way of fulfilling that resolve. All those doubts and fears will soon be a thing of the past. Never underestimate Libra when she steps into her warrior mode.
Scorpio
Venus steps into the deep and penetrating waters of Scorpio on Friday, rekindling your heart flames. This will be all the more so when your ruling planet, Mars, enters Libra on the 14th, bringing Venus and Mars into mutual reception. But there is also a certain restraint with this combination. Mars is constrained while in Libra. And you may not be able (or want) to take action until Mars enters Scorpio at the end of October. And you may even be a little irritable and frustrated while Mars remains in Libra. However, what this time is good for, is creating plans from behind the scenes for when Mars will be in the more proactive sign of Scorpio. At that point you will be able to take a more active role. But in the mean time there may be some loose ends that need tying up, or you may want to quietly do the research, investigate, and connect with yourself. In the mean time use this coming week to connect with yourself. Look for quiet, safe and sacred spaces where you can do so, and will also help you to cultivate some modicum of inner peace.
Sagittarius
It could feel at times like things are just moving at their own pace, and that you really don't have much control over the outcomes. Confusion and doubt can weaken your resolve. And it could even feel like there is some sort of deception occurring. It's probably best not to try and fight the wave of uncertainty that can come when the Sun is opposite Neptune, as it is this week. Know that you probably will not have all the answers right away. And that for whatever reason you are being asked to go along with the program with the faith that things will become clear later on. But because things are so uncertain, it is probably best not to make definite commitments just yet. It is also wise not to make any assumptions. For when shape-shifting Neptune is in the picture, things are not always what they appear to be. Trust that clarity will come in its own time, in its own way. In the mean time what this week is good for, are things that allow you to connect with your dreams, imagination, and even your fantasies. For these are the doorways to your heart of hearts. And in some way they are asking to be acknowledged.
Capricorn
There may be a few obstacles to be navigated through over the course of the week, but if anyone can handle it, it's Capricorn. But one thing that you might find particularly frustrating is the feeling of not being able to get all the answers that you need. Capricorn likes to have everything very clearly outlined, and to have a very well-defined road map. But when you are cast out to sea, with neither a compass or a way to steer your boat, it could feel a little disconcerting, especially when the fog rolls in. And it's just when they tell you not to worry that the anxiety steps in. One way to navigate this weather is to be clear about what your priorities are, and keeping the focus on that. It may mean being able to say no, and set appropriate boundaries when you need to. Another way to navigate your way through this week is to be able to let go of those things over which you do not have any control, and focus on those that you do. Clarity will come in its own time, in its own way, and by then you will be able to take the helm once again. In the mean time, focus on those priorities.
Aquarius
This week it could feel like we are all maneuvering between those things over which we seem to have absolutely no control, and those things over which we desperately try to take control of. There is a part of you that thinks: if only I am able to be more disciplined; if only I had a firmer resolve; if only I worked harder. Then all of your problems would be solved. But rather than focusing on what you do not, or cannot have, or cannot do, focus on what you do have, and what you have accomplished. Know that by setting the bar unreasonably high for yourself, you are only making the outcomes even harder to achieve. And it implies that you are not good enough as you are. Know that you are good enough and more. Turn self-doubt and any lingering regrets into gratitude for who you are and what you can do. The whole purpose of our lives is to transform and transcend any challenges we may face. If you focus on what you don't have then you will never have quite enough, whereas if you focus on what you have, right here and now, fortune will be yours for the asking.
Pisces
Exploring your boundaries, and wondering when you need to pull back, and when you want to just go with the flow is a life-long task. Not having any boundaries at all can leave you feeling unprotected and vulnerable. But in order to more fully explore your vision, sometimes you need to be able to find that safe space where you can tune in to yourself, and tune out the distractions, without having to worry about the outside world and its expectations. A place where you can allow yourself to just let go. Connecting with yourself and your own heart center is almost essential, because it will also allow you to connect to your own inner guidance system. This is what will keep you on track, even when it feels like you are drifting off course. This week we are all being asked to reacquaint ourselves with our own inner truth, and those things that are most meaningful to us. If anyone will be feeling the necessity of doing so this week, it would be Pisces. Connect with yourself, and you will also connect with your sense of purpose and destiny.
© 2021 crystalwind.ca. All rights reserved.
---
CrystalWind.ca is free to access and use.
Please support us with a small gift of $11.11 or $22.22 or $33.33.
Spirit Animal Totem Of The Day!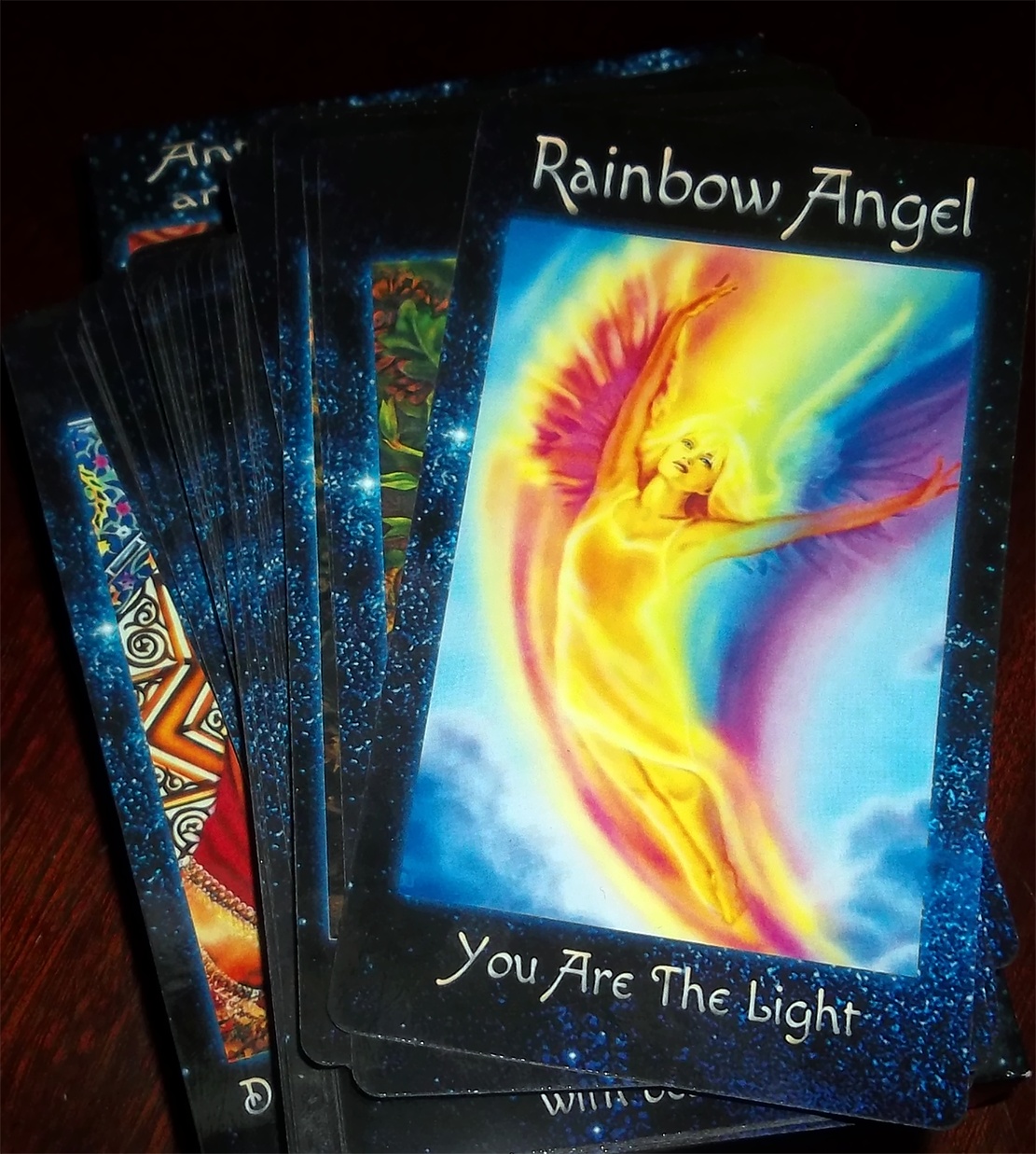 The Crystal Wind Oracle
Myth & Magic Card Deck!
Details Here!
NEW Expanded
Printed & Boxed!
Now with 58 cards!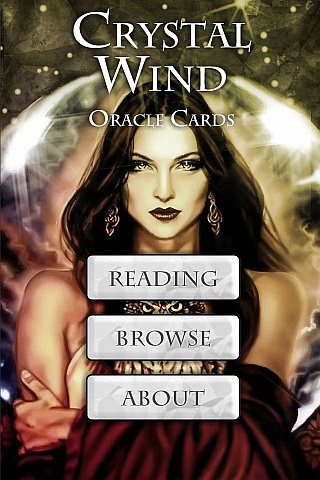 Cut Through The Illusions!
Who is Online Now
We have 810 guests and no members online