Help keep CrystalWind.ca resources free for everyone. To share the articles posted here daily we rely on readers like you. Please donate today.
Blessings!
Category: Forecasts and Horoscopes Written by Lauren Howard Coleman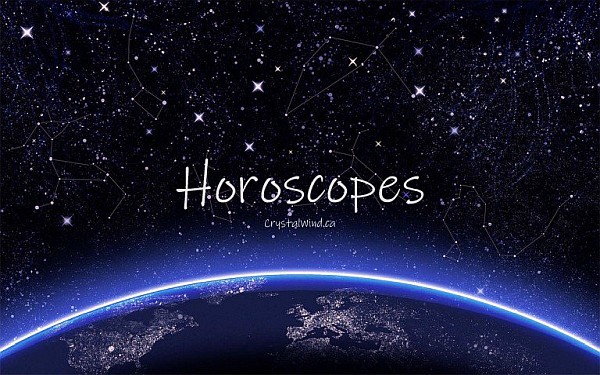 For the week of September 23rd thru the 30th, be sure to read your Rising Sign as well. And if you know where the New Moon at 2º Libra 49' falls in your natal chart, check by house placement:
Aries
(7th House) One of the advantages of the New Moon in Libra is that it can be used to help us regain our composure. A strong trine between your ruling planet Mars and Saturn this week will help you to better achieve some stability, and give you the fortitude to follow through. The New Moon in Libra, for Aries, places a lot of focus on the 'others' in our lives. Aries is an incredibly independent sign. And one of the lessons we were learning with Mercury stationing retrograde in Libra, were about interdependence and a deeper understanding of (and appreciation) of our relationships with others. The New Moon in Libra gives you the opportunity to further commit to those relationships that you know you can truly rely on, those people who complement you and fill in all the missing pieces. This is also a good time to go for that consult, find that expert, get advice from others that can bring you an intriguingly fresh perspective. Aries rarely likes to ask for help or advice, but this is the sort of Moon that will bring you the advice that you need. A good intention for this Moon might be: May I find and receive only the best sort of guidance and advice in order to solve any prevailing issues or decisions. Or: I want to see myself creating greater balance between my own and other's needs and expectations.
Taurus
(6th House) The New Moon in Libra for Taurus, is about promoting those things that support your health and well-being. This can include things like beginning a new routine, or learning about something new that will benefit you in your daily life. Libra is also a sign of moderation and balance. And with the Moon opposite Jupiter, there are reminders here about being more mindful of boundaries and limitations. And with your ruling planet Venus, which is also the Moon's ruler, opposing Neptune this weekend there could be some subtle and not-so-subtle cues, especially if parts of your life are beginning to unravel. One of the advantages of the New Moon in Libra is that it gives you the incentive to restore balance and order to your everyday life. And this New Moon is here to remind you, that no matter how busy your life may be, no matter how overwhelmed or distracted you may feel, and especially when this is so, make it a point to pay attention to the important rituals in your life that not only manage to maintain your health and well-being, but will then allow you to keep ploughing forward like the stalwart Taurus you are. Your health and well-being are key. A good intention for this New Moon might be: Through moderation and creating balance between the various obligations of my life, I not only achieve some sense of order, but a sublime sense of peace and equilibrium.
Gemini
(5th House) As Mercury returns to Virgo this week it could feel at times like you are diving into a well of disorientation and uncertainty. What this can afford you to do, however, is to also allow yourself to step back, reflect and look for deeper understanding. A trine between Mercury and Pluto over the next few weeks is incredibly helpful for making sense of the insensible and wading through the detritus that we simply have no control over. One foot in front of the other. And the New Moon in Libra has this remarkable ability to help you find the center of the storm, that will allow you to achieve some sort of objectivity and balance. Gemini makes chaos look easy. They have this remarkable ability to juggle many objects in the air, while roller skating. And you do so with confidence, skill and talent! We are in awe of you. Use the New Moon to dive in, and show off your skills and abilities, and bask in their glory. This Moon is about indulging your sense of pride and joy, not only in what you do, but also those people and things that you are so very proud of. A good intention for the New Moon in Libra might be: When I believe in myself and what I have to offer, I walk with grace, skill and confidence.
Cancer
(4th House) The New Moon in Libra on Sunday is a reminder to Cancer that no matter how busy your life may seem, no matter how much may be going on in the outside world, and no matter how many demands are being made of you, keeping your center of gravity is key. And the center of gravity for Cancer, and especially at this time of year, is found at home. This New Moon places the focus on home, family matters, parents and a sense of place. This is where your roots are. And in the sign of Libra, balance, harmony and equilibrium are key. This is where we are supported, and what allows us to then go out in the world and do our thing. Use the New Moon to bring the pieces of your personal life together, to shore up those critical supportive relationships, and extend the olive branch of peace where needed. One thing that you might want to focus on this week is about becoming attuned to your inner emotional needs, and knowing what to ask for in order to fulfill those needs. A trine between Mercury and Pluto over the next few weeks will help to facilitate that process. A good intention for the New Moon in Libra might be: May I find the best tools that will allow me to easily maintain peace and tranquility in my personal life and environment even when these are being tested.
Leo
(3rd House) There are times when it can be difficult to sort out the various threads of our lives. But there are only so many places you can be at once, and only so much information that you can process. And if the bar keeps shifting and moving, it can be all you can do to keep track of what is or is not true. And it can be hard to hold back, take your time, be patient, and not get frustrated when there is so much to do. But with 6 planets retrograde, and Mars about to be soon, that is what we are all being asked to do. Take things slow. One day at a time. And the New Moon in Libra, is a good opportunity to restore the balance in your life, but especially within your own mind, by letting go of the unimportant things and focusing on what is right in front of you. The New Moon in Libra also affords you to be able to look at problems or conflicts through another person's eyes, and to look for equitable compromises where they are needed. Especially if this will help to restore any harmony and fairness with others. Use the New Moon on Sunday to make the intention to see yourself more committed to: filling your mind with only the most positive thoughts and influences. Ask yourself: Is this information Useful? Is it Necessary, Helpful or Inspiring? Will if promote harmony and kindness? If so, then keep it, and put the rest on the shelf for now.
Virgo
(2nd House) Mercury is returning to your sign for some unfinished business before it stations direct again on the 2nd of October. This is Mercury's attempt to restore order, herd all the cats, and sift through the scattered remnants of our lives. This return to Virgo also affords us the opportunity to gain incredible insight and understanding into ourselves and others over the next few weeks. This can help to explain why they do the strange things they do, and vice versa. The New Moon in Libra is often an opportunity to clarify our mutual expectations of others. And that added insight will be very helpful. For Virgo, the New Moon in Libra is also an opportunity for you to weigh and clarify your priorities. Libra is a sign of fairness and balance, and if things have become askew, this is your opportunity to level the playing field and sort things out. Some Virgo's may use the New Moon in Libra to create a financial plan, balance the ledgers, or crunch the numbers. By revisiting your priorities you are also thinking about what you really want to spend your precious time, money and resources on. Use the New Moon to reinvest in the things that matter to you most. Therefore, a good affirmation for the New Moon in Libra might be: Knowing what my true priorities are is key to understanding who I am.
Libra
(1st House) The New Moon in Libra each year is a time of new beginnings in general for Libra. It's also an important time to reacquaint yourself with yourself. All the more so if you are feeling challenged and/or tasked with needing to grow and improve yourself in some way. If this is the case, be sure to focus on your own personal interests, style and tastes. This is about what is right for you, and not necessarily what others are expecting or wanting you to be. The New Moon in Libra wants you to restore the balance between your needs and the needs of others, no matter how much you are being called to do otherwise. The New Moon on Sunday will resonate very strongly for those Librans born between September 23rd and the 29th, or who have 0-6º of Libra Rising. But all Librans will resonate with this annual New Moon, for this is when you are being asked to invest in yourself with a sense of renewal and purpose. Therefore use the New Moon in Libra to remember that Today is the first day of the rest of your life, therefore focus on yourself and those things that most support your well-being, including paying attention to the Libra qualities of moderation, balance and equanimity in all things.
Scorpio
(12th House) The New Moon in Libra is often when we are tasked with restoring the balance in our lives. And that can include restoring the balance within our own minds and hearts. That can include culling out what we no longer need and/or want, or what we have outgrown. Those things or people that are no longer supporting your needs, or are proving to be too much of a distraction may be released, allowing you to focus on the things and people in your life that really matter to you. With a strong trine between your ruling planet Mars and Saturn this week you may find yourself ploughing ahead, stalwart and determined. But do take time to pause and reflect in the imminent potential of the New Moon on Sunday. For the New Moon in Libra is when Scorpio is being asked to retreat from the commotion of our everyday lives in order to regroup and connect with yourself. It can also afford you the opportunity and determination to finally tie up some loose ends, and bring projects to completion. Ultimately it is a time to make your life less hectic, restore the balance and achieve greater peace and equanimity in your life. A good intention for the New Moon in Libra might be to: create the conditions for greater inner balance, peace and harmony.
Sagittarius
(11th House) The New Moon in Libra is your annual wishing moon. This is when you reconnect with your ideals and aspirations for the future, and then toss them out to the universe in hopes that they will find some positive purchase in which to take hold. An opposition to Jupiter is daring you to think a little larger than usual, and perhaps even beyond your previous expectations. And there is no telling where your hopes and dreams can bring you when the New Moon in Libra is so strongly aspected with your ruling planet in this way. It can feel sometimes with the opposition that there is almost too much to process and absorb, or too much going on at once. If that is the case ask yourself how you can restore some of the balance by focusing on those things that are right there in front of you first, without compromising your big vision for the future. And then sow the seeds within the potential of the New Moon in Libra to live the life of your dreams. The sow the intention that: If this dream is meant to be for me, may the best possible circumstances arise to see it fulfilled.
Capricorn
(10th House) This is a time of year in which Capricorn will often think more seriously about the future, and the ways in which you might want to grow your presence in the outer world. The New Moon in Libra is therefore a very good time for Capricorn to set goals that you want to achieve over the year ahead, and to consider how you may best situate yourself in order to take advantage of future opportunities. And this is still true despite an abundance of retrogrades stalling and sidelining us in the process, aggravated by a lingering feeling of uncertainty. But this is all the more reason to have a reasonable plan. Plans imply order, even in the face of uncertainty, and especially when feeling overwhelmed. So even if you may not be able to implement your plans right away, this Moon is all about setting goals, and creating some sort of road map for the future. A strong and determined transit between Mars and your ruling planet Saturn this week can bring you the added commitment to follow through. Therefore a good intention for the New Moon on Sunday might be: May I recognize and follow the best path forward that will allow me to fulfill my ever-growing potential.
Aquarius
(9th House) This week Aquarius is looking towards the future and the possibilities that are just waiting to unfold. You ask yourself: What more do I need to learn? What experiences will improve my life and my prospects? Many an Aquarius is in the process of reinventing their lives, changing their status and looking towards a new future. The New Moon in Libra is asking you to think large and to be inspired and to prepare for what may be. It can sometimes happen when Saturn is in your sign that you feel as if you've been visited by an abundance of troubles. But the New Moon in Libra is asking you to remember your potential and to look forward to what is yet to come. This is a time of year for Aquarius to remember that there is a whole world of experience out there just waiting to be explored. But it can also be a reminder of the importance of the journey, perhaps even more than the destination. New Moons are often about new beginnings, and the New Moon in Libra for Aquarius is good for: planning or going on a trip; learning a new language or subject; going somewhere you've never been before; expanding your horizons; looking at a situation from a whole new point of view; and exploring your possibilities for the future.
Pisces
(8th House) The New Moon in Libra is often when Pisces will consider deepening or renewing their ties and commitments to others. It is also a time in which you will find yourself concerned with being prepared for all eventualities. And so you find yourself taking out that insurance policy; writing out our will; stocking up on the necessities; filing the necessary forms and paying off your debt. It is also when we are more likely to sort out your obligations to others and they to you. The New Moon in Libra is about preparing yourself for the future. And sometimes in order to do so it is necessary to have all these important safety nets in place, while also letting go of the excess things that you no longer need, and may in fact be getting in the way. In this way, the New Moon in Libra is a good time each year to clear out the clutter of the past, while preparing yourself for the future. Therefore a good affirmation for the New Moon on Sunday might be: Through eliminating, cleansing and laying to rest the past, I clear the way for positive growth and change.
© 2022 crystalwind.ca. All rights reserved.
CrystalWind.ca is free to use because of donations from people like you. Please help support us!
Blessings!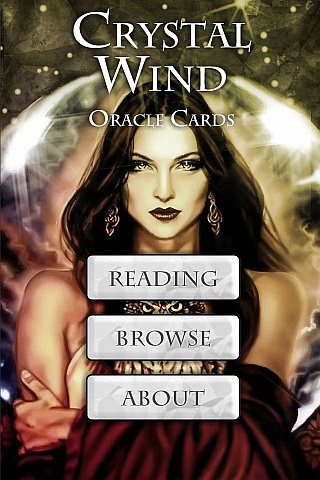 Cut Through The Illusions!
Available On

Spirit Animal Totem Of The Day!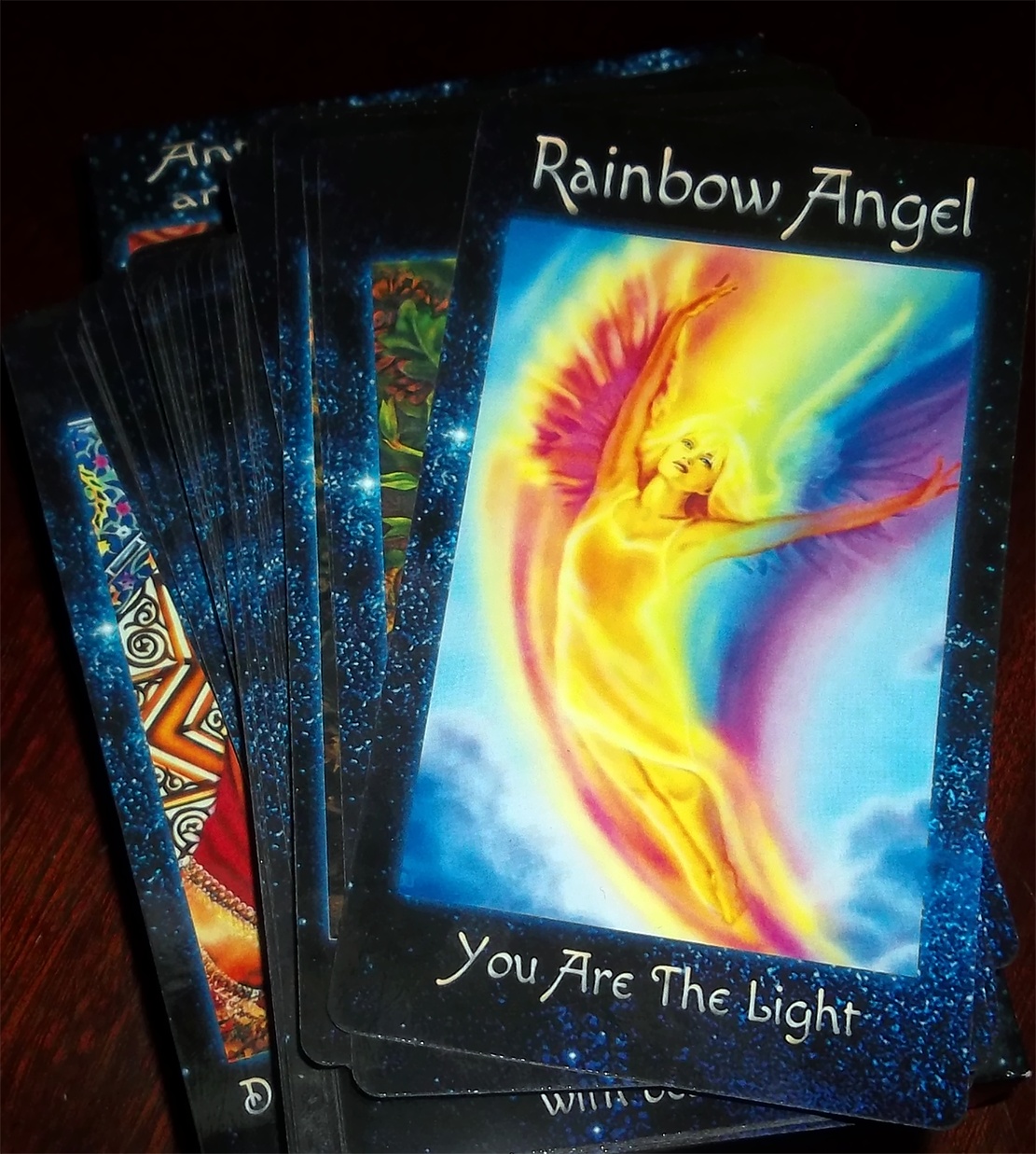 The Crystal Wind Oracle
Myth & Magic Card Deck!
Details Here!
NEW Expanded
Printed & Boxed!
Now with 58 cards!
Who is Online Now
We have 948 guests and no members online