Support crystalwind.ca with your donation and help spread spirituality and positivity.
Blessings!
Category: Forecasts and Horoscopes Written by Lena Stevens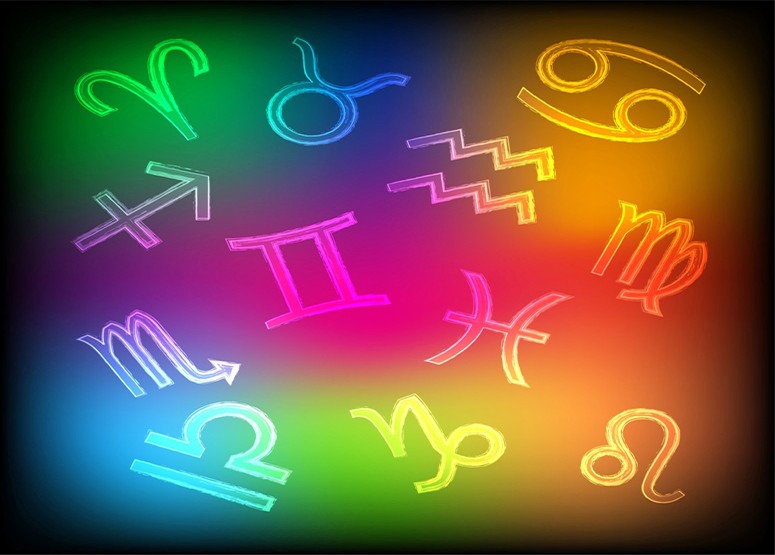 The themes for January are: "ACCEPTANCE-DISCERNMENT".
We start the year with a neon sign telling us to SLOW DOWN. Slow everything down, go inward, rest more, keep a "don't know mind" about everything, reflect, feel, process, and align your heart with your mind. We are conditioned to want to charge out of the gate with our new intentions and resolutions, ready for action, but that is not what is in the cards for the first part of this month.
Acceptance, one of the traits of the year, will be of great help in keeping frustration, impatience and irritability at bay. Resistance will only cause suffering and keep you from being fully present for the actual opportunities that a time like this has to offer. You will need to be ultra-flexible in your schedule, your routines, and, most of all, in your expectations. Be willing to release a plan and to accept things just the way they are. To the extent you stay in blame or resentment, you cannot create something new in its place.
Since the first part of the month supports a deeply internal time, it is an opportunity to reflect on who you are and what you truly desire in life. Coming from the heart, this can lead to a deeper acceptance of self and your unique qualities, diversity and medicine. This acceptance needs to be part of the foundation you anchor for yourself that will then support your intentions and resolutions for the year.
Although you should be setting intentions, goals and resolutions for 2023, it is premature to solidify them in any concrete way. Think of them as a work in progress that will be refined and possibly redefined as you navigate forward. Remember that your intentions are where you wish to end up (such as better health), Your goals are the concrete definable accomplishments towards your intention (such as lose lbs.), and your resolutions are the disciplined action steps you need to engage to achieve your goals that will then manifest your intentions (such as going to the gym twice a week). Be easy on yourself around the disciplines while in this time of deep inner reflection and give all of your intentions a bit of room to shift and change along with what you discover about yourself.
Obviously, you cannot ignore certain responsibilities during this slower internal time. You can, however, take the unimportant tasks that can wait off your plate so you have less to accomplish each day. A slow internal cycle is not unproductive. The productivity is simply not as easily measured externally. Because we are in a huge cycle of change, we need to leave room for change to occur and this requires a time of inner reflection without a lot of outward activity. Since 2022 was such an actively challenging year, we need this time to process and assimilate. So, let yourself be slower and hold off on jumping into any huge project until later in the month.
The Discernment theme of the month will help in your choices of what to keep on your plate and what to push until later or discard completely. Once the energy shifts (around the new moon on the 21st) to a more active time, discernment will be crucial in your decisions about what to take on and move forward with and what no longer fits with who you are. It will also help you to accept what is yours and to set boundaries against what is not yours. Staying in your own lane this month is a good practice and it will support you to stay focused on your own internal process.
It is important to release any old intentions you had last year that were not realized. If they are still viable after this time of reflection, you can modify them to a new set of goals and resolutions. Since this is a new time and we really have no idea about the future, it is best not to bring old energy or any attachments into new intentions. We can all intend for 2023 to be better than 2022 however that manifests for each one of us.
How the month shows up:
YOU PERSONALLY
A great month to reflect and reset how you are, what you do, how you do it, your communication, your balance, and your responsibilities to yourself and to your close relationships. In order to take advantage of this opportunity you need to give yourself time and space to slow down and be with yourself. There can be great insights during this time that can lead to improvement in self-esteem and the way that you manage your time, your relationships, your responsibilities, your health and your intentions.
There may be a tendency for feeling discouraged as the truth of any dysfunctional situation you find yourself in sinks in. Don't be discouraged. You are being shown what needs to change so you can set an intention for something new. Discernment will help you to choose well and from a better alignment between your heart and your mind. Don't dwell on the past as the only positive influence it has on you now is the sum of all your experiences and growth that make up the foundation of who you are. What worked or did not work in the past is irrelevant to what is possible in the future.
These first few weeks of slow time are like a preparation for what is to come. If you have important things you have put off, find a way to cycle them into your productive time so they get done before the new moon on the 21st. You will want to be available for moving forward with the more active energy at that time.
RELATIONSHIPS
The most important relationship this month is your relationship to yourself. In this reflection, you can ponder how you have been showing up in your relationships with others and where your boundaries are perhaps too tight or too loose. It is also a good month to consider where you have been taking responsibility for another that is not yours to take. Contemplating where your agreements are, and if they are complete or need to be redefined or rekindled is also part of the inner process.
Don't be surprised if there are sudden changes in relationships either ending or coming together in new ways. It is important not to take things personally when dealing with relationship issues but at the same time to take responsibility for what you create in any relationship. Since the first part of the month can be highly emotional especially around the full moon on the 6th, be careful not to project, blame, expect, or look for someone out there to fix what is yours internally to process. This does not mean you can't ask for help. Watch for self-deprecation and release any disappointments you experienced last year with compassion, forgiveness and neutrality.
It will be best to stay with your personal truth based on the insights you receive in your time of reflection. Once we have more action later in the month, you will need to exercise your discernment to take on only what is yours, what you desire and what feels right to you.
HEALTH AND THE PHYSICAL BODY
Since personal health is at the top of the list for many intentions, this should be an area of reflection. How have you been taking care of yourself? What do you need that you are not receiving? Do you give yourself enough love, time, nourishment, or support? As we have a time of slower more internal focus, take advantage of it and carve out time for self-care whatever that looks like for you.
Mental and emotional health should be addressed as well as physical. What feeds your emotional body? Are you around enough beauty, music, art, and creativity? Do your relationships give you what you need? Do you have good boundaries against drama that is not yours?
Although the first part of the month is fluid with emotional reflection, it is helpful to put some practices into your routine to give you security and grounding during this time. A good spiritual daily practice that is not too time consuming or tedious will go a long way to give you a sense of purpose, forward movement and structure for your day.
BUSINESS PARTNERSHIPS AND PROJECTS
You can get together in discussion, "what if" scenarios, loose planning, visioning and inspiring ideas as long as you leave plenty of room for projects to evolve in new directions with new energies and people if necessary. Don't count on anything happening on a deadline or time limit in the first few weeks. Give projects already in the works plenty of time for delays, miscommunications and revising as necessary. Be in acceptance if something falls apart that you had been counting on. Look instead to the space left behind for something new to be conceived.
Be open to new partnerships and new ventures that evolve out of inner reflection and changes in purpose and intention. Use the first few weeks to prepare by clearing the way for something new and being discerning and disciplined about what comes into the space. It can be an exciting time of anticipation as long as you are not attached to any outcome and can keep a positive "don't know mind" about the future. Being in acceptance about just where things are will support a positive change later on.
ENVIRONMENT
Acceptance is not only necessary but unavoidable when it comes to the environment. The earth is going through an outer change that reflects our internal process and there is an unpredictable factor that will keep us on our toes. It is best not to be attached to any plans that are dependent on the weather. If you can be in acceptance, you can avoid disappointment that only leads to resistance, negative thinking and not feeling good.
Think also about your personal environment, whether it is your workspace, your community, your family, or your home. First, be in complete acceptance of any situation you find yourself in regarding your personal environment. Then from that space, reflect on what does not support you and what needs to change. This is where discernment comes in. What have you not noticed before that you can now make a better choice about? Begin working with some intentions to improve your outer environment as you get insights based on inner reflection.
DATES AND TIME FRAMES
January 1-7: Slow down, rest, reflect, go inward, let emotions guide you, set good boundaries, be in acceptance and enjoy the fluidity of the unknown and unpredictable instead of being in resistance, fear or judgment. Resistance is futile during this time and it is best not to try and force a deadline or something to happen in a timing that you are attached to.
Use the time for self-reflection. Ask the questions: Are you where you want to be? With the people you wish to be with? Doing the work, you wish to do? Having the life, you wish to have? In the state of health, you wish to be in? Feeling the joy and love you wish to feel?
This is a deeply emotional time so you can expect emotional reactions, insights and clearing to occur. Some of your most intimate relationships are also your most powerful teachers and can be either supportive to your growth and evolution or a big hindrance to moving forward if they are attached to an identity that you are in the process of changing. If you feel held back by the dynamics of a relationship, you will need to set some boundaries so you can see clearly a path forward while staying out of judgment.
January 6: Full Moon in Cancer is Friday, January 6 at 4:07PM Mountain Standard Time (MST) This Wolf Moon is highly emotional and creates an opportunity for deep inner reflection and insights on your relationships and how you have been managing and balancing your life. You may get inspired to do things differently, to open up more emotionally and to rebalance what is out of balance. Although being in close community for sharing experiences and insights is supported, this moon provides more for a personal time of reflection rather than a social atmosphere for celebration.
If you are working on your intentions, this is a good time to anchor some general ones provided you keep them flexible. It is also a powerful time to support a better alignment between your head and your heart. Your intuition should take the lead, and the rational mind to follow.
There can be unexpected shake ups during this full moon especially if they are timely in the larger scheme of things. Instead of judging, step back and take a look at the bigger picture and acknowledge the medicine of the shake up as it may be moving you in the right direction. Remember that the personality is always in resistance to change. Be in acceptance and trust the divine order.
January 8-15: Post full moon is a real time for continued inner reflection, rest, patience and focus on the mundane details of life. This is a good time frame to catch up on anything you have postponed, procrastinated or ignored, including important communication with important people in your life. With that said, beware of projection from others as well as projecting your own reactions onto others. This contemplation includes responsibility for your own personal reactions and experience and allowing others to be in their own lane as well. Towards the end of this time frame, we feel the energy opening up and wanting to push forward into manifesting new intentions and goals. Practice discernment and right timing even as you become more inspired by what is possible.
January 16-23: Prepare yourself for opportunity and movement but beware of over extending yourself in wrong directions. Hopefully you have gained enough insights into what is right for you that you can now implement good discernment into your choices. This time frame is good for gathering your support, thinking outside the box and stretching into some new territory with projects and work.
There are positive influences for moving forward and for solidifying some of your "work in progress" intentions. Watch for intuitive signs that you are on the right track. Emotional intensity eases off a bit, creating a more user-friendly environment to clear the air on any outstanding essential communication or relationship issues.
January 21: New Moon in Aquarius is Saturday January 21 at 3:55 PM Mountain Standard Time (MST) More on this New Moon will be sent as a Power Path New Moon update to our mailing list (click here to sign up)
January 24-31: We can end the month either on a high note of feeling realigned with spirit and on a good path or still mired in some confusion and feeling stuck in resistance. If are feeling good and inspired, motivated and productive, blessings to you. If you are in the stuck camp, it is time to reflect on where you may still be attached to a disappointment, resentment or something from the past that still feels unresolved. Most likely it will be relationship oriented and requiring a combination of forgiveness and personal responsibility. Only you can clear up a stuck place within yourself. The question would be about whether you expected someone else to clear it for you, holding them in debt to your experience. As long as you are not in acceptance and unwilling to clear the past for yourself, you may continue to feel stuck. Some things are harder to let go of than others and there will be many opportunities this year to embrace this level of change. Big change is a given. How we navigate it is up to us.
Have a great month! Happy New Year!
Blessings,
Lena
---
This month's support audio has a great process to help with the themes of acceptance and discernment.
Our 9 Crucial Universal Questions online course is 25% off in January, and helpful for this time.
Join us for an inspiring remote shamanic healing working with the full moon energies, including a good clearing, words of wisdom and a powerful and necessary reset. Thursday, January 5, at 7PM Mountain Standard Time (MST)
Join Jose for the seventh webinar in our new series The Power of Qi Gong: Collecting, Managing and Delivering Qi on Wednesday, January 11 at 10am MST. This was originally scheduled to take place on Thursday, January 5.
---
© All rights reserved. www.thepowerpath.com
You may make copies of this writing and distribute it in any media you wish so long as you do not charge for it or alter it in any way. You must credit the author and include this entire copyright notice. While the text may be shared, no audio files including lectures, music and/or sound meditations may be posted on any site for any reason without written permission from the Power Path.
Credit
LENA STEVENS
Lena is an internationally known teacher and shamanic practitioner. She apprenticed for 10 years with a Huichol Shaman from Mexico and has studied cross cultural shamanic healing from numerous traditions including the Amazon basin, Native American, Northern European and Siberian. Lena has taught and worked with individuals, groups, businesses and communities for the past 25 years, helping to bring shamanic nature based wisdom back into people's lives. One of her specialities is the woven song tradition of the Shipibo tribe in the Peruvian Amazon, the singing of Icaros or healing songs. The individual healing work with these energy patterns through song and other shamanic techniques has had a powerful impact on her clients. Lena is the co-author of the "Secrets of Shamanism, How to Tap the Spirit Power Within" and a contributor to "The Power Path". Along with husband and partner Jose, she is the co-founder and one of the primary instructors of Power Path Seminars and the School of Shamanism.
Source Here
© 2023 crystalwind.ca. All rights reserved. We track all IP addresses. Using a VPN will now also get tracked to original source IP.
CrystalWind.ca is free to use because of donations from people like you. Please help support us!
Blessings!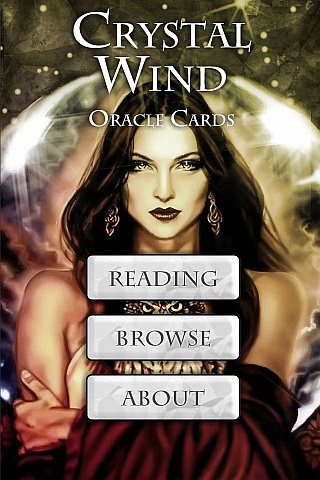 Cut Through The Illusions!
Available On

Spirit Animal Totem Of The Day!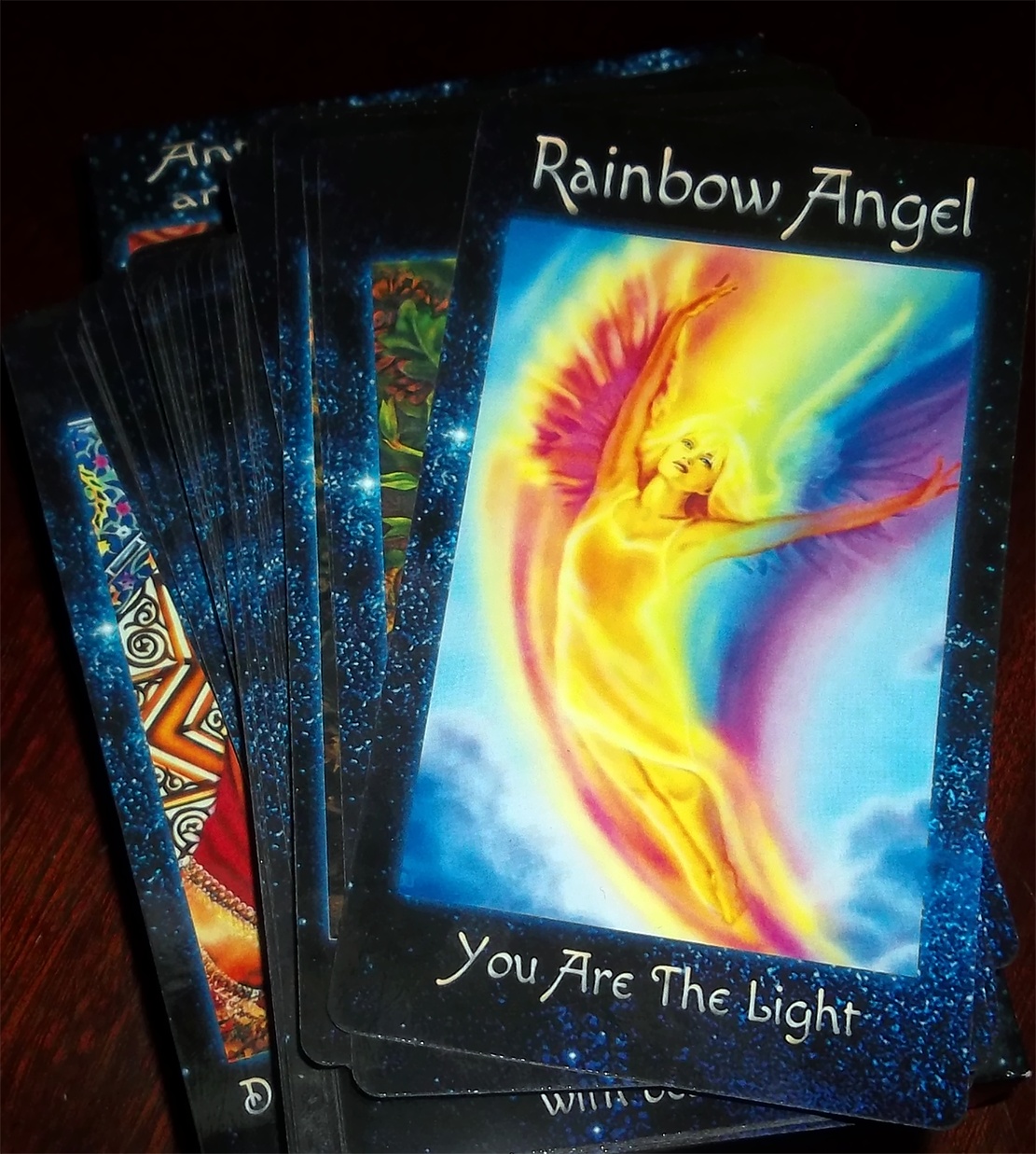 The Crystal Wind Oracle
Myth & Magic Card Deck!
Details Here!
NEW Expanded
Printed & Boxed!
Now with 58 cards!
Who is Online Now
We have 989 guests and no members online