Support crystalwind.ca with your donation and help spread spirituality and positivity.
Blessings!
Category: Forecasts and Horoscopes Written by Lena Stevens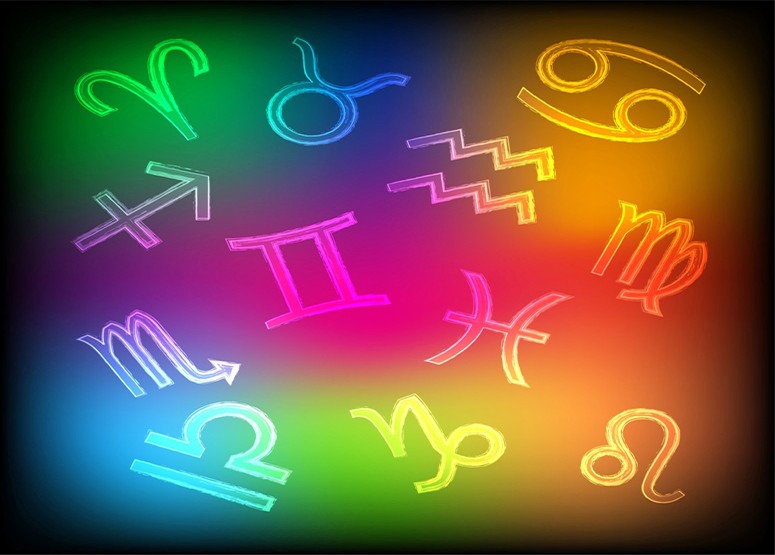 The theme for June is: "Intuitive Choices."
Emotional clarity becomes more available this month as we assimilate the lessons of the recent eclipses and align ourselves with the next intuitive step.
The theme of Intuitive Choices has everything to do with stepping into the power of trusting the heart instead of the head and allowing for our curiosity and what is choosing us to be the compass instead of a plan based on a rationalized set of responsibilities and expectations. There is an opportunity to settle into right timing and the magic of synchronicity and spontaneous events that feel emotionally aligned. In this energetically softer month we can begin to really feel what wants to support us and where we may be struggling down the wrong path.
Since the emotional center is a much faster processor than the intellectual center, we will feel into people and situations and either move away from or towards them before the mind has a chance to process the information. Trusting the intelligence of the heart is an important step if we are to reset ourselves on the path that is choosing us. You may not "know" intellectually why you are drawn to certain people, places or experiences, but if you trust that you do "know" intuitively, that is what is important. You may not be able to explain to someone why you making a particular choice, but if you are clear about it, that is all that matters.
During these past few weeks and even months, including the eclipse time, we have had the opportunity to work through much emotional content, some of it from old wounds, some of it from reactions connected to old patterns, some of it from issues of our own self-worth. It is important to acknowledge the emotional center as being an intelligent and neutral processor of information and not only a place to dramatically emote when triggered. It is also important to have a way to move the energy quickly when you do find yourself in that triggered emoting situation, as a clear and clean emotional center is key for allowing intuitive choices to be made and followed from a positive place.
There is also a social aspect to the month where we crave connection and community as part of our support. Trusting what is showing up for you is also trusting who is showing up for you. We have gone through big shifts and evolutionary change where some agreements we had are in completion and new ones are emerging to connect with us. Use your curiosity to explore what and who is coming into your field and why you may be drawn to certain places, people and experiences. Don't resist what is leaving your field. Instead, welcome what is coming in, what is beckoning to you and what intuitively feels right.
It is a good month to work with your imagination, asking "what if" questions and thinking outside the box as long as you don't get caught up in a delusion about yourself or others. The challenging times this month will test your ability to see and follow your own truth and to differentiate your truth from that of others. The practical side of things this month is to harness the great ability of the mind to organize information to be in service to the heart and what the heart is choosing. Not the other way around.
When you make choices from the intelligence of the heart, they are often geared towards the big picture and do not always make sense in the linear process of the mind. This is where trusting your intuition comes in as well as paying close attention to what is unfolding as you make those choices. There is a freedom that comes with following your intuition rather than sticking with a solid plan. Use your heart as a compass and if it is clear of self- doubt, judgment and negative reactions, you won't go wrong.
How the month shows up:
YOU PERSONALLY
Big changes are possible this month as you say no to what no longer feels right and yes to new experiences and people showing up in your life. There is always a fear of letting go of the known, even if the known no longer supports you. Following your intuition is much like wandering about in nature where you are drawn to a rock, then a tree, then a meadow and then whatever is next, and you wait until the rock releases you and the tree calls. When you follow your intuition in this way, you are aligning yourself with your own cycle of truth rather than trying to fit in with an agenda that is not yours.
Of course there are still responsibilities and agreements you made to show up for certain tasks and situations, however, if you come at them from a place of allowing support, you may experience them with less struggle and more alignment. You will simply need to trust that what needs to get done will get done as long as you are available to be guided in a non-linear way. As we begin the month with a potent "Strawberry Full Moon", you may feel a desire towards the freedom of casting off all responsibilities conflicting with the pull to go inward and reflect on your security, comfort, and what you may need to change in your life. Allow some time for both.
It is important to be careful in making any radical permanent decisions with huge consequences before trying them out first with the curiosity of "what if?" When you entertain the possibility in this way, you will see very quickly if your choice is viable or not. It is best to start small and practice making intuitive choices by following your curiosity in situations that do not promise big consequences.
RELATIONSHIPS
This is a positive month for relationships, new agreements coming into your field, as well as lots of support in completing and releasing the ones that are leaving. There is a need for both security and adventure that will influence all relationships. Pay attention to who is attracting your attention, and any synchronistic connections that occur. There may even be a reach out from someone from the past that is coming back around into your field for another cycle.
Important relationships currently operating could use a combination of revisiting the security and support of the relationship as well as introducing adventure, curiosity and a little change. As mentioned in the personal section, this is not a time for radical decisions with huge consequences without testing the waters of intuitive choice first. The main thing is to enjoy the relationships you have, engage in community social interactions, use your curiosity to explore the new connections showing up and to trust right timing.
HEALTH AND THE PHYSICAL BODY
The body has a chance to relax this month as long as you pay attention to what it needs. If you ignore the intuitive messages from your body, you could have issues. The good news is that there is lots of support for changing habits and getting your body on a good pattern of self-care. There is also less resistance to change as the energy is softer and more supportive to comfort this month.
Your general well-being has an opportunity to garner new support from unexpected sources as you use your curiosity to try new things to move past old habits and conditions. The main focus is to "allow" what is beckoning to find you so pay attention to signs, sudden insights, and information that finds you in creative ways. This month can be really good for health and well-being as long as you are willing to go with change through intuitive choice.
BUSINESS, PARTNERSHIPS AND PROJECTS
This is a quirky and somewhat eccentric time for business, projects and partnerships as some choices that show up and doors that open could feel almost counterintuitive. When everyone says don't buy, it may be time to do just the opposite. When all doors seem to be closing, you may have to look around the corner to see the one that is opening. When a project seems to be growing too well and too fast, you may need to make sure the roots are deep, well-grounded and nourished. When something that seemed so stable begins to fall apart, you may need to accept with no resistance and see the opportunity for something new behind it.
So, bottom line, intuitive choice needs to include right timing, right path, right people, and right motivation. It is a good month to complete with grace what is finished as well as to begin something that is knocking on your intuition to explore. It could be something greatly unexpected or it could be something you have been dreaming up for a while and just have not had the courage, curiosity or confidence to go for it.
ENVIRONMENT
This is a softer time weather wise but still with a few extremes and unpredictable patterns that are quickly becoming more predictable as new tendencies continue that require adapting to. We are now more accepting of the need for flexibility in planning, and following our intuition will be helpful in staying flexible and resilient.
As to the home and your personal environment, there is a great desire for supporting what is around you with improvement, security, comfort and creativity. Acknowledge change with changing something. Release what no longer has any energy for you and replace it with something you are drawn to even if it not practical. You may experience the conflict between wanting to hole up in your nest and the desire for freedom and adventure. You can have both. Use your intuition and stay in balance.
DATES AND TIME FRAMES
June 1-7: Take a deep breath, connect with your heart, acknowledge your truth, reach out with your sense of curiosity and open yourself up to the next adventure with the anticipation of right timing and trust in your intuition to make the right choices. This is a good time to set up your intentions for how you will use the month especially during the full moon time around the 3rd. If you have been burdened by too many thoughts, considerations, sense of responsibility, too many tasks on your plate and anything else that worries you, put it all down and take a break. Trust that whatever needs to get done will get done with more support than you can imagine. This is a good time frame to receive that support as well as to reset your balance and clear the way for your emotional intuition and the intelligence of your heart to be the primary compass leading you in the directions you need to go.
Those of you that are used to being in action mode all the time may have some resistance to this plan, but if you don't get with the program, the program will get to you and you may find yourself forced to give up your attachment to the "to do list" because of unexpected circumstances. The full moon beckons us to live a little and encourages some play and fun to break up the heaviness we are carrying with us from the past few months.
June 3: Full Moon in Sagittarius is Saturday, June 3 at 9:41 PM Mountain Daylight Time (MDT). Known as the Strawberry Moon, this full moon supports the personal truth and knowingness that anchors our intuition, sense of personal freedom and ability to trust what we are manifesting. It is a time to allow the big picture to guide us rather than obsessively overthinking the details in front of us.
This moon encourages letting go into a little fun and adventure as well as supporting an inward reflection on what is working or not working in your daily life. Are you comfortable? Do you feel secure? Are you bored and need a change? Are you burdened and overworked with other people's responsibilities? What is ending? What wants to begin? What might it look like if you had a complete reset in satisfaction, health, attitude and well-being?
These are questions that can be pondered during this full moon time. Whatever the answers are, you can ask for support.
It is also important that you do something you enjoy as a way to acknowledge yourself and your needs. Be aware of the needs of others and allow them to express without feeling compelled to fix or fill those needs. Give yourself the freedom to make intuitive choices and follow your heart.
June 8-15: What burdens you will irritate you as you become aware of the places in your life that do not feel free. This is different than what you are responsible for by agreement. This is about what you have put on your plate that is unnecessary or habitual. Any emotional residue or resentment, guilt or shame should be released and resolved to make way for clearer intuition. You can do a lot of good work on any self-esteem issue during this time and move into a space of greater self-confidence in your ability to make good choices for yourself regardless of what others think or may judge you for. Practice the power of the intelligence of your heart by expressing "yes" or "no" to what draws or repels you. Hanging out in ambivalence will eventually make you grumpy and irritable. Make a choice.
June 16-23: A lively time of adventure, eccentric and unexpected opportunities, social interactions, creative problem solving, spontaneous events, synchronicity and magic. Don't let fear of the unknown stop you from following your intuition to step into something new and different. Always turn fear into excitement and trust that what is showing up and choosing you is perfect in ways you may not yet understand even if the purpose is one of growth, lessons or a karmic agreement. Approach life as the adventure that it is and practice intuitive choice with confidence and trust. This is also a good time to have a little fun and to do something creatively different.
June 17: New Moon in Gemini is Saturday, June 17 at 10:37 PM Mountain Daylight Time (MDT). More on the New Moon will be sent in a Power Path update from our mailing list. (click here to join)
June 21: Summer (Northern Hemisphere, Winter in the Southern) Solstice is Wednesday, June 21 at 8:57 AM Mountain Daylight Time (MDT).
The solstice is always a great time to honor change and reset – the ending of a cycle and the beginning of another. It is a time of celebration of the fullness of life, the harvest of what is complete and the planting of seeds of a new beginning. We always recommend doing some kind of ritual around a fire, honoring the sun and the energy of fertility and growth.
June 24-30: This is a time where unexpected events can happen that either frighten you or excite you with their potential for new experiences. If you have not cleared your emotional center and achieved some sort of balance between head and heart, and between thought and feeling, you may be in a place of discomfort and need to do some work. Pay attention to what is knocking on your door, what may be falling apart or leaving, and what may be coming in. The desire may be to avoid discomfort. By falling back into old patterns of addiction or being in denial. Try not to go there as it is not productive. Reach out to others for support and make changes proactively. Engage your curiosity and stretch a little outside the box. Anything is possible if you trust the bigger picture.
Have a great month!
Blessings,
Lena
---
There is a good process for this on our monthly support audio.

Join Lena for a remote shamanic healing working with the full moon energies, including a good clearing, beautiful icaros and an important reset. Monday, June 5, at 7PM Mountain Daylight Time (MDT)
Join Jose for a very special remote healing and wisdom session working with the energies of this New Moon and Solstice. Monday, June 19, 7PM MDT
---
© All rights reserved. www.thepowerpath.com
You may make copies of this writing and distribute it in any media you wish so long as you do not charge for it or alter it in any way. You must credit the author and include this entire copyright notice. While the text may be shared, no audio files including lectures, music and/or sound meditations may be posted on any site for any reason without written permission from the Power Path.
Credit
LENA STEVENS
Lena is an internationally known teacher and shamanic practitioner. She apprenticed for 10 years with a Huichol Shaman from Mexico and has studied cross cultural shamanic healing from numerous traditions including the Amazon basin, Native American, Northern European and Siberian. Lena has taught and worked with individuals, groups, businesses and communities for the past 25 years, helping to bring shamanic nature based wisdom back into people's lives. One of her specialities is the woven song tradition of the Shipibo tribe in the Peruvian Amazon, the singing of Icaros or healing songs. The individual healing work with these energy patterns through song and other shamanic techniques has had a powerful impact on her clients. Lena is the co-author of the "Secrets of Shamanism, How to Tap the Spirit Power Within" and a contributor to "The Power Path". Along with husband and partner Jose, she is the co-founder and one of the primary instructors of Power Path Seminars and the School of Shamanism.
Source Here
© 2023 crystalwind.ca. All rights reserved. We track all IP addresses. Using a VPN will now also get tracked to original source IP.
CrystalWind.ca is free to use because of donations from people like you. Please help support us!
Blessings!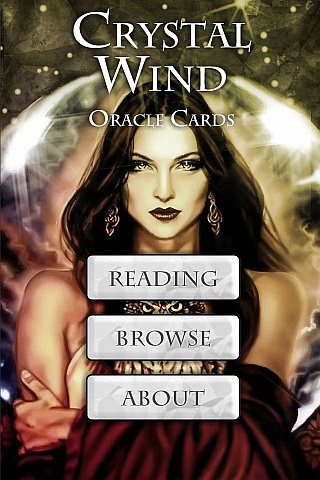 Cut Through The Illusions!
Available On

Spirit Animal Totem Of The Day!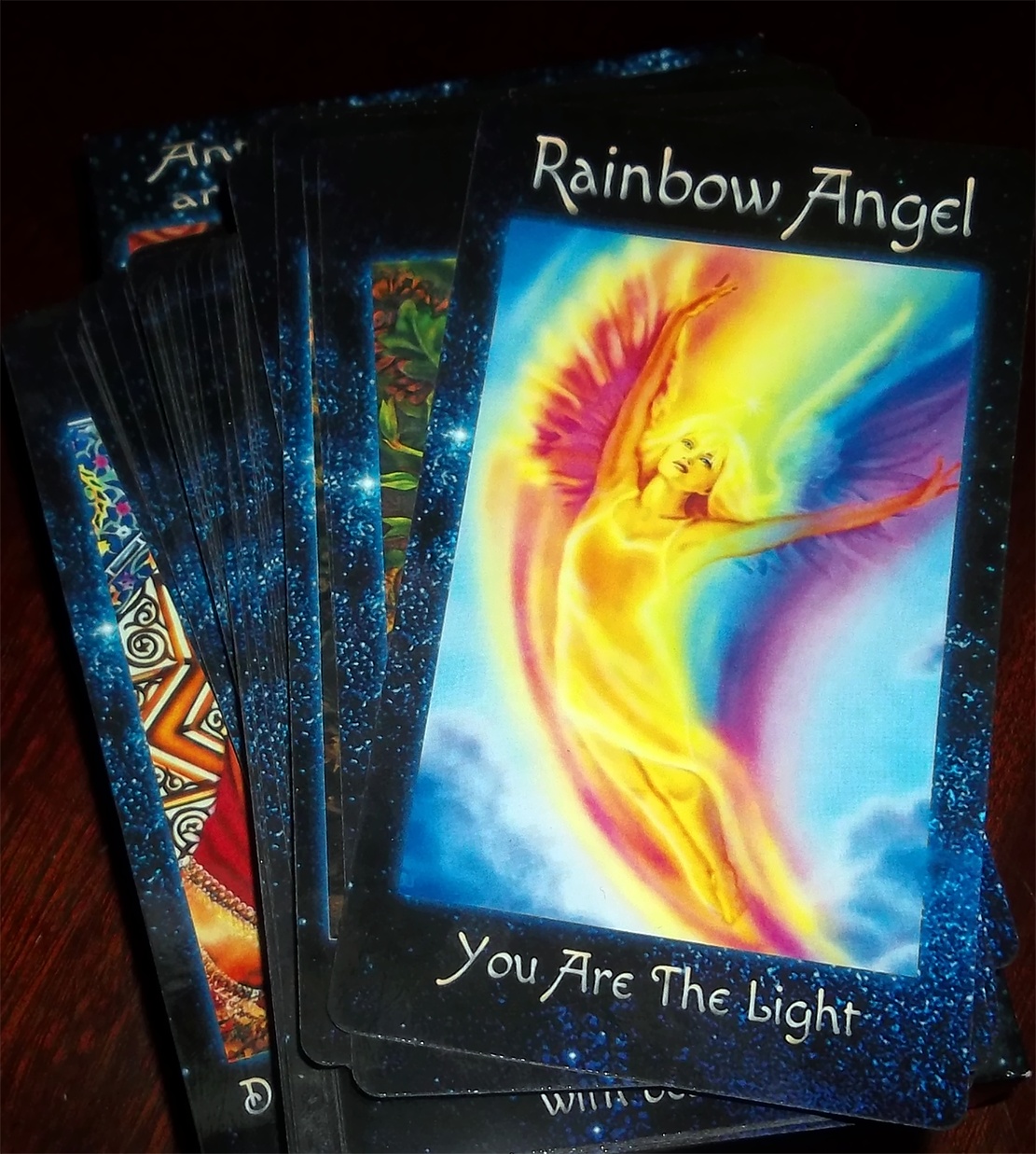 The Crystal Wind Oracle
Myth & Magic Card Deck!
Details Here!
NEW Expanded
Printed & Boxed!
Now with 58 cards!
Who is Online Now
We have 836 guests and no members online