Category: Health Yourself Written by Sophia Smith Views: 1564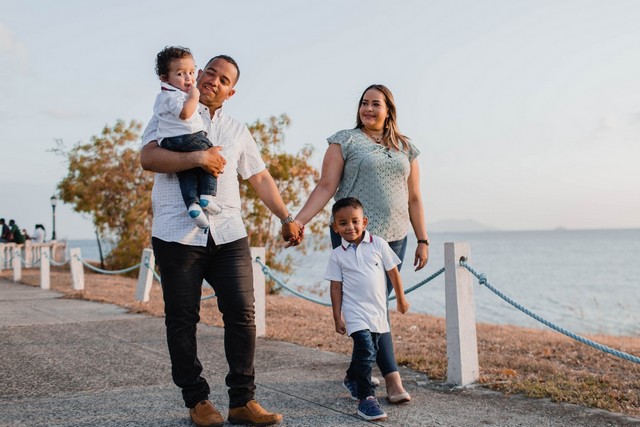 Your home is your sanctuary—it's where you prepare healthy meals for your family, where you laugh, relax, sleep and love. That's why it should be a place that inspires health and cleanliness. But, many people get the shivers when thinking about home improvement projects because they often require plenty of investment and disruption to your daily life. But, making your home a healthier place is easier and faster than you think, just take a look.
Invest in good lighting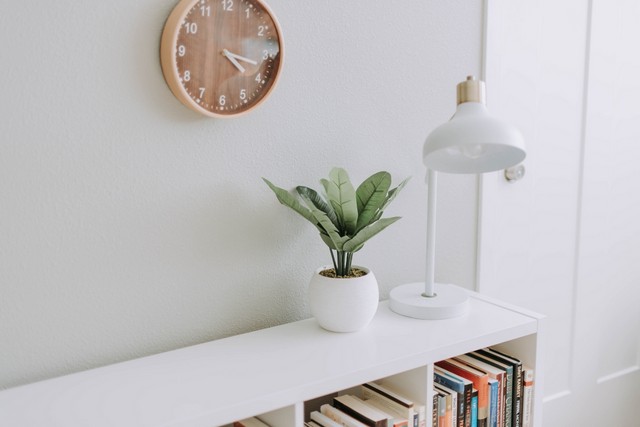 Good lighting at home will affect your life more than you think. When you have more natural light, you'll feel fresh, cheerful and more stable, plus your eyes will love the break from the strain. Natural lighting also creates a soft and relaxing atmosphere throughout your home that will ensure minimal amounts of stress. However, you also need proper artificial light that will illuminate your evening, but make sure not to pick harsh lighting. Layering your general lighting with task and accent fixtures is the best way to illuminate any space in your house. Ensure that your living room general lighting is warmer in order to promote relaxation, but invest in some cooler white bulbs for task lighting and your bathroom mirror lighting (from 3000 to 5000K) to get plenty of bright light.
Switch to soy candles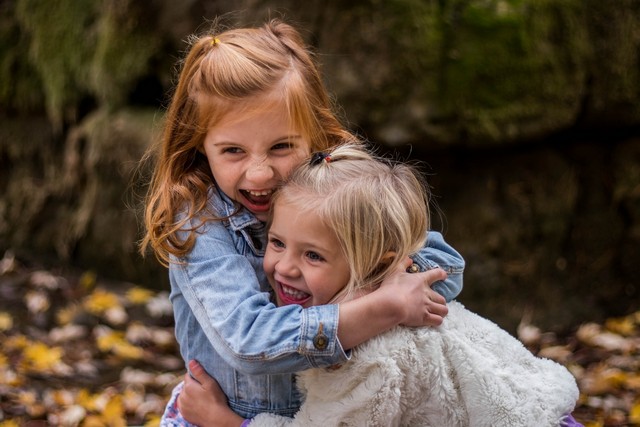 If you're aiming for that relaxing and pleasant atmosphere in your home, you probably reach for a scented candle every once in a while. Sure, these make your home smell divine, but they do not come without a risk. Most regular candles are made with petroleum-based paraffin wax that emits hazardous chemicals when burned. Many people report asthma and allergy issues when spending too much time around a burning scented candle. Luckily, there are 100% soy candles that don't emit these toxic chemicals into your indoor air, so grab these instead.
Ditch smoking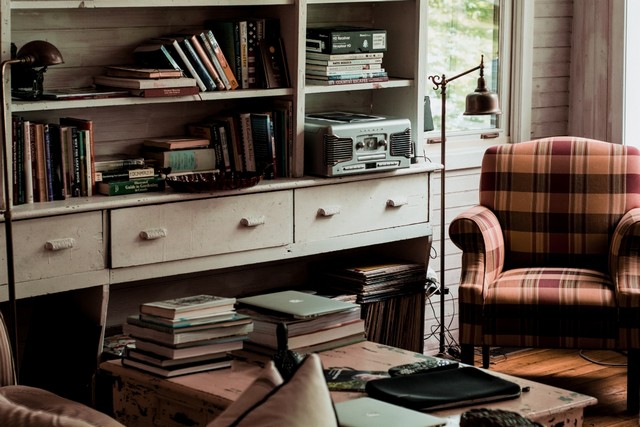 We're not going to tell you how hazardous smoking is, but limiting the cigarette smoke in your home is a great idea to reduce its presence around the household. Many people choose to designate a 'smoking area' and they often pick an isolated space like the kitchen or home office. While these are very convenient places for smokers, you still might want to filter all the smoke out of your space with air purifiers. However, not all air filters are created equal, so you might want to invest in the best home air purifiers that will not only eliminate cigarette smoke, but also tackle gases, VOCs, odors and all other airborne particulates. Even if you're a non-smoker, you still might want to consider investing in one of these bad boys, since indoor spaces easily fill with odors during food prep, allergens during ventilation and pet dander from your furry family members.
Try growing your own herbs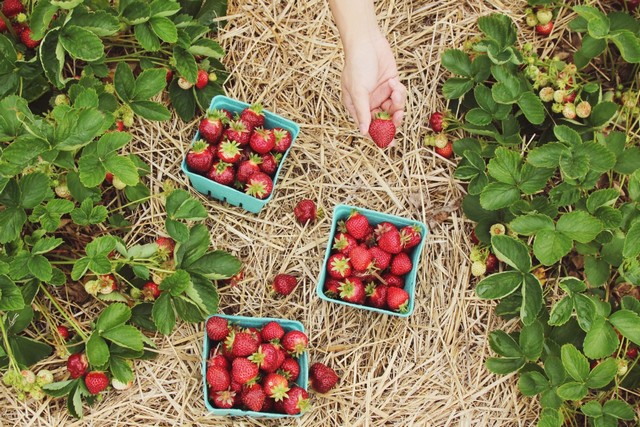 One of the easiest things you can do to improve your cooking and make it super-fast, easy, tasty and healthy is to start growing your own spices and herbs. It's really amazing how little space these plants need to grow, so you can practically keep them in a small pot on the counter or windowsill or mount a few pots on the wall. Once they start providing you with delicious greens, you can use them for your meals, both fresh and dried. For instance, lemon balm is perfect for salad dressings and teas, while chives are great for creamy sauces and garnishes. Just keep your indoor herbs and spices watered and showered in sunlight and you'll always have home-grown and organic additions to your dishes.
Replace plastic for glass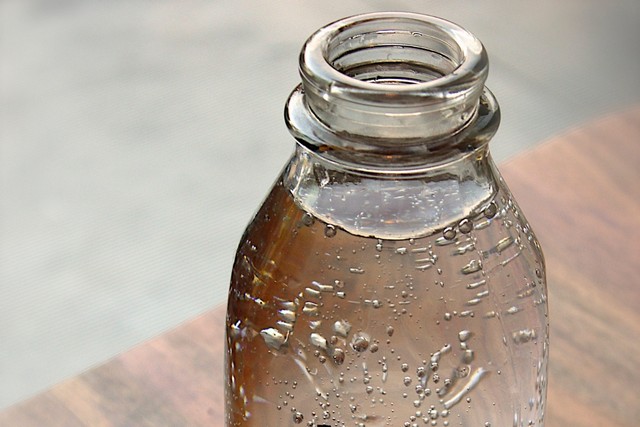 Sure, there's no denying that plastic is super cheap and convenient, but it also contains various chemicals that can be bad for your health. So, you might want to ditch your plastic containers, trays and cups for glassware. It will not only make your home a healthier place, but also improve its aesthetic appeal. Plus, modern glass isn't as remotely fragile and expensive as before. Tempered glass is relatively cheap, very durable and convenient since it retains heat much better than plastic and metal.
Inspire yourself to eat better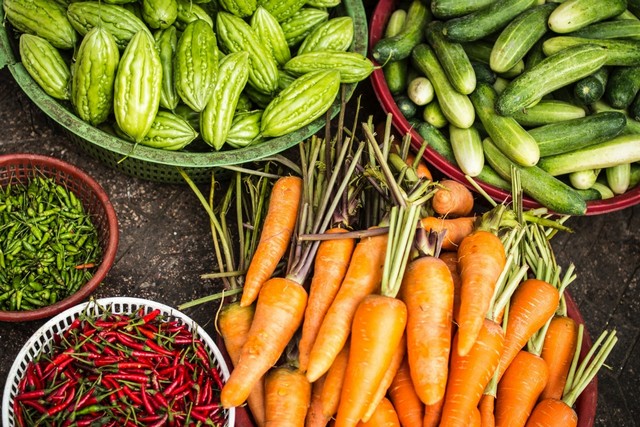 Very few of us drink enough water during the day. This common issue doesn't only leave us dehydrated, but our brains often mix up the signals and decide to interpret thirst as hunger. This means you might reach for snacks when you should really be chugging a tall glass of water. So, if you know you rarely drink the daily recommendation of water, invest in pitchers and glasses. They will certainly get you reaching for water much more often, especially if you pick out the attractive models and keep them near all the time. Basically, the same logic applies to snacking. Keep a fruit bowl on your dining table or your coffee table and you'll catch yourself reaching for these healthy snacks much more often than if you kept them at the bottom shelf in the fridge. On the other hand, keep your junk food safely hidden away in the pantry. You know what they say: 'Far from the eye, far from the heart', well this saying really applies to healthy eating and drinking.
Get fun gadgets
Kitchen appliances and utensils really affect the food you're preparing, so it's always a good idea to invest in a few gadgets that will inspire you to make some healthy yet nutritious meals. So, make sure to invest in a food processor, blender and a convenient salad spinner. You can also research items that will make your cooking easier and more fun. For instance, if you're obsessed with veggie noodles, get a spiralizer that will allow you to whip them up quickly and easily. Or if you love a good cup of joe, pick a good cold brew coffee maker that will stop your form chugging those sugary Starbucks iced coffees.
Ditch chemical cleaners
Another easy thing you can do to boost health in your home is to stay away from those chemical-based cleaners. Water, basic soap and essential oils can have the same effect on your cleaning, but without all the health problems. Harsh cleaners often trigger allergies and asthma in sufferers, cause headaches and skin rashes and can even be carcinogens. There are even plant-based products you can get at stores, so you don't have to bother with mixing your own cleaning solutions if you feel lazy.
Adopt a pet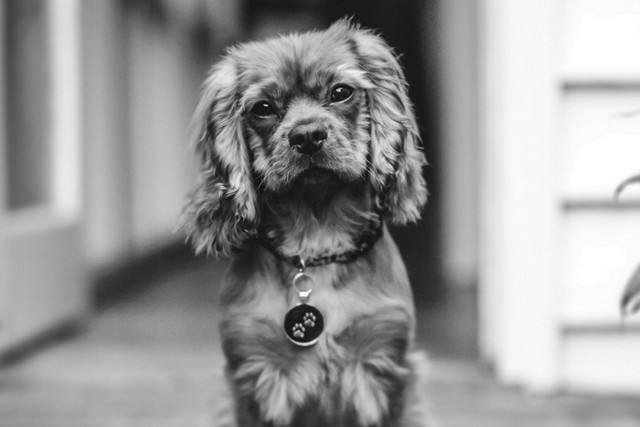 If you've always wanted to add another member to your family, now's the perfect chance. Pet ownership is associated with many health benefits including mood improvement, lower blood pressure and reduced risk of cardiovascular issues. Plus, if you have young kids in the family, they will love their new furry friend!
Making your home a healthier place for you and your family doesn't have to require huge renovations, expensive updates and thousands of dollars. It's usually the little things and easy habit tweaks that make the biggest difference to your health. So, make sure to implement these tips and tricks in your home, all you'll notice the results from day one. Once you combine your new interior design with your strong will to lead a healthy life, no temptation will send you off your course!
Credit
BIO:
Sophia Smith is beauty and style blogger, an eco-lifestyle lover, graphic designer and a DIY enthusiast. She is very passionate about natural skincare, minimalist wardrobe, yoga and mindful living. Sophia writes mostly about beauty-related topics in her articles. She has contributed to a number of publications including: Eco Warrior Princess, Viva Glam Magazine, How to Simplify and Carousel.
You can find out more about her writing by following her on: Facebook Twitter Google +
This article was submitted exclusively to CrystalWind.ca by Sophia Smith
© 2019 crystalwind.ca. All rights reserved. Do Not Copy.
CrystalWind.ca is free to access and use.
"Would you consider a small gift of $11.11 ?" :)
ॐ Namasté - Blessings!

© 2008-2019 crystalwind.ca. All rights reserved.