Category: Health Yourself Hits: 1847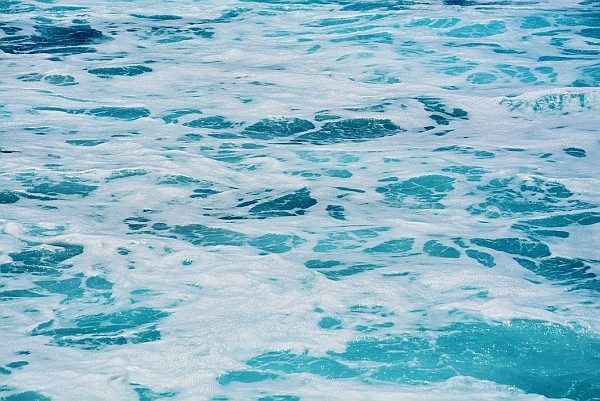 It's reported that approximately 50% of the Canadian population will have or have had a mental illness by the age of forty, but could water be a healing property that we just take for granted? Water is all around us as 9% of Canada is covered in fresh water; in astrology the water signs are Cancer, Scorpio and Pisces; the Tarot suit of cups has a water association and approximately 60% of our body is made up of water. It's common knowledge that it's important not to get dehydrated as it can have a negative impact on your body, but while there's no guarantee that water will prevent or banish mental health issues, there certainly seems to be a huge benefit of water on mental health.
Water and the brain
According to H.H. Mitchell in the Journal of Biological Chemistry about 73% of the brain is comprised of water, therefore a lack of water can detrimentally affect brain function leading to brain fatigue, headaches, depression and stress. With depression, the link to dehydration is insufficient serotonin, which is a important neurotransmitter. Tryptophan is an essential amino acid and is converted to serotonin in the brain, but dehydration stops tryptophan from travelling across the blood-brain barrier. It doesn't mean that hydration is the solution to depression, but it certainly suggests that a lack of fluids may contribute to depression.
Being close to water
It's not just drinking water that is important for mental health, according to marine biologist Wallace J Nichols being close to water can help increase our happiness and calmness as it allows our brains to relax from sensory overload and listening to or watching water can move us into a meditative state. Mindfulness meditation is reported to reduce depression and anxiety, amongst other mental health issues, but if you don't live near the ocean perhaps you could gain the same benefits from a relaxing fountain in your home for the ultimate in sound therapy.
It's unlikely that water alone can combat depression and mental health issues, but there is certainly information to suggest that water is a vital aspect of a healthy mind. Drinking adequate amounts of water for effective brain function is important, but it also seems that listening to water or being near water can help with meditation and aid calmness and relaxation. So whether it's guided meditation you prefer to activate your chakras or a more free flowing route to mindfulness, reap the benefits of water's healing properties
Sally Benson is a professional freelance writer with many years experience across many different areas. She made the move to freelancing from a stressful corporate job and loves the work-life balance it offers her. When not at work, Sally enjoys reading, hiking, spending time with her family and travelling as much as possible.
This article is written exclusively for CrystalWind.ca. © 2018 crystalwind.ca. All rights reserved.
© 2018 crystalwind.ca. All rights reserved.
CrystalWind.ca is free to access and use.
"Would you consider a small gift of $11.11 ?" :)
ॐ Namasté - Blessings!

© 2008-2019 crystalwind.ca. All rights reserved.