Support crystalwind.ca with your donation and help spread spirituality and positivity.
Blessings!
Written by Dave Pollard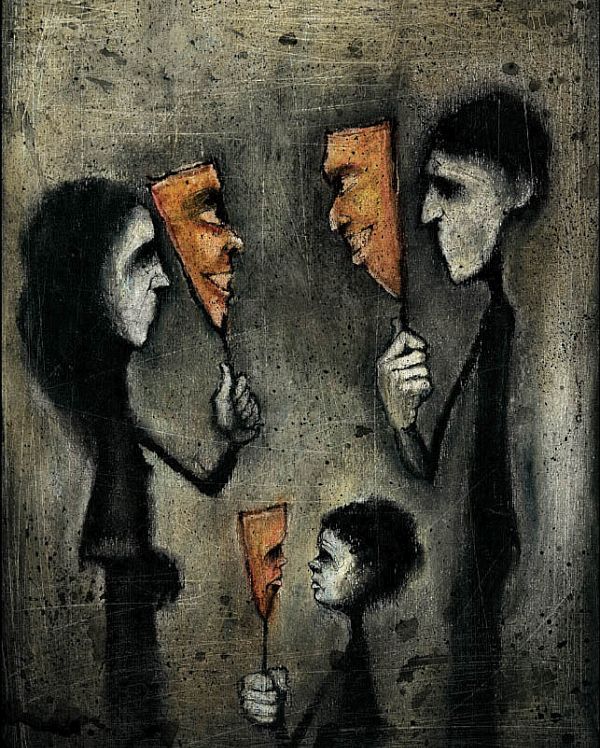 At first I wanted to believe that the adults around me were just acting. Surely they didn't believe what they were saying; surely it was just a big secret joke, a playing of roles in a great play, and soon they would let me in on it.
And then I wanted to believe that the kids in my first school were seriously ill; this cruelty, anger, terror, unhappiness and dishonesty they exhibited must be just a mask, an acting out of some horrible trauma they had been subjected to. But so many! And the teachers behaving as if this were somehow normal! Please, I said, let me wake up soon from this impossible nightmare!
Later I wanted to believe that there was just some big misunderstanding about the world of work. Why would so many submit themselves day in and year out, for most or all of their lives, to grinding, meaningless, humiliating jobs? There must be something wrong here; will someone please explain how this ghastly situation arose and when (soon!) it will be corrected?
After that I wanted to believe that there was this tiny number of us, fellow exceptional sensitive and intelligent souls, who understood how outrageous and dehumanizing our supposedly civilized society was, and that together we could find a way to escape it. My anthem: We gotta get outta this place!
And then for a long time I wanted to believe in myself: that with intelligence and effort I could rid myself of the relentless noonday demons, and recognize and heroically remedy what was so horribly wrong with our world. So many, it seemed, were depending on me!
And then after that I realized I couldn't do it myself, so I wanted to believe I could "find the others" — the group smart enough and imaginative enough (and special and beautiful enough) that, with my help, could really make a difference.
But the more I learned, the more I came to believe that everything was hopelessly falling apart, and that the sixth great extinction of life on earth had been accelerating for millennia and nothing I or anyone could do could slow its inevitable unraveling and ultimate collapse, perhaps even within my lifetime.
Surprisingly, this new belief was liberating, rather than depressing. Though I kept wondering if I believed it only because it let me off the hook.
Recently I've found myself wanting to believe that none of these things that all my life I had hopelessly wanted to believe, were actually real. That everything that this brain had invented and seen as real since it first became aware of the strange beliefs of adults when I was a small child, was just an illusion. That what I had been searching for, the explanation of what was intuitively, inexplicably, terribly, impossibly wrong with this world, was a foolish and hopeless search, and that I had not seen, and could not see, that obviously everything was just as it was, already perfect, without substance or meaning or separation, stunningly, wondrously just this, with no need for anything to be found or done. How desperate must one be to want to believe something so preposterous?!
And I understand now that we believe what we want to believe, and that we believe what we want to know to be true. We cannot possibly bring ourselves to believe anything else; we will deny unwanted truths regardless of the evidence. Our beliefs are just placeholders for what we seek to know, what we strive to reassure ourselves to be true.
And yet these hopelessly flawed beliefs drive us; they are the foundation of all of our cultural conditioning, of all the things others, as desperate to believe as we are, want us to believe to be true. They keep us, from that horrible moment in early childhood when we first had to believe — when just seeing what was true was, shatteringly, no longer enough — yoked to the cart of the ultimate belief: that things can and will be, somehow, better, and that what we do and know and believe can and will get us there.
It doesn't matter that none of these beliefs is true.
So now I want to believe that nothing matters, and that maybe at some point this wretched self, old, now, and so tired of searching, will just fall away, and it will be seen — though not by 'me' — that there never was a 'me'; that all this worry and seeking and suffering were just the useless delusions of a feverish brain. A brain that evolved, tragically, to try at any cost to make sense of everything, even when nothing made sense, and nothing needed to be done or to be made sense of. And that then it will be seen that this apparent Dave-creature is just fine — even better off — without 'me' to kick around any more.
But of course I want to believe this. I remain forever tethered to pursuit of the impossible truth that will finally make sense of everything, finally bring an end to the exhausting seeking. I am in a corner, now; I've painted myself in after a lifetime of striving to complete the picture, the picture that my latest belief denies the very existence of.
So I sit here with my box of colours, brow furrowed, wondering what this perfectly, tragically conditioned (and only apparent) creature will do next; I have no remaining illusion that 'I' have any agency over it (though that may be just what 'I' want to believe).
I want to believe that if I'm tired enough, completely exhausted, my self, this lost, scared, bewildered 'I' that carries with it a lifetime of questions unanswered, a lifetime of believed truths unresolved, will just let go, set me free from me. I wantto believe it, but I do not.
What happens when we can no longer believe what we want to believe, when we doubt that what we believe is actually true? Perhaps we just keep painting, even knowing the picture cannot be completed, that the canvas is just a dream. Like the carpenter with only a hammer, perhaps we keep hammering even when there are no more nails, when we discover, in the endless buzz of cognitive dissonance, that there may never have been any nails. Keep hammering, what we were made to do, and taught to do, and told to do. The only thing we can do.
Artwork from the collection of Nick Smith, "possibly by John Wareham".
Credit

This work is licensed under a
Creative Commons License.
Source Here
Dave Pollard's chronicle of civilization's collapse, creative works and essays on our culture. A trail of crumbs, runes and exclamations along my path in search of a better way to live and make a living, and a better understanding of how the world really works.
CrystalWind.ca is free to use because of donations from people like you. Please help support us!
Blessings!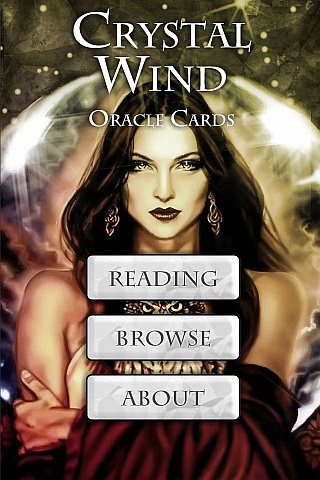 Cut Through The Illusions!
Available On

Spirit Animal Totem Of The Day!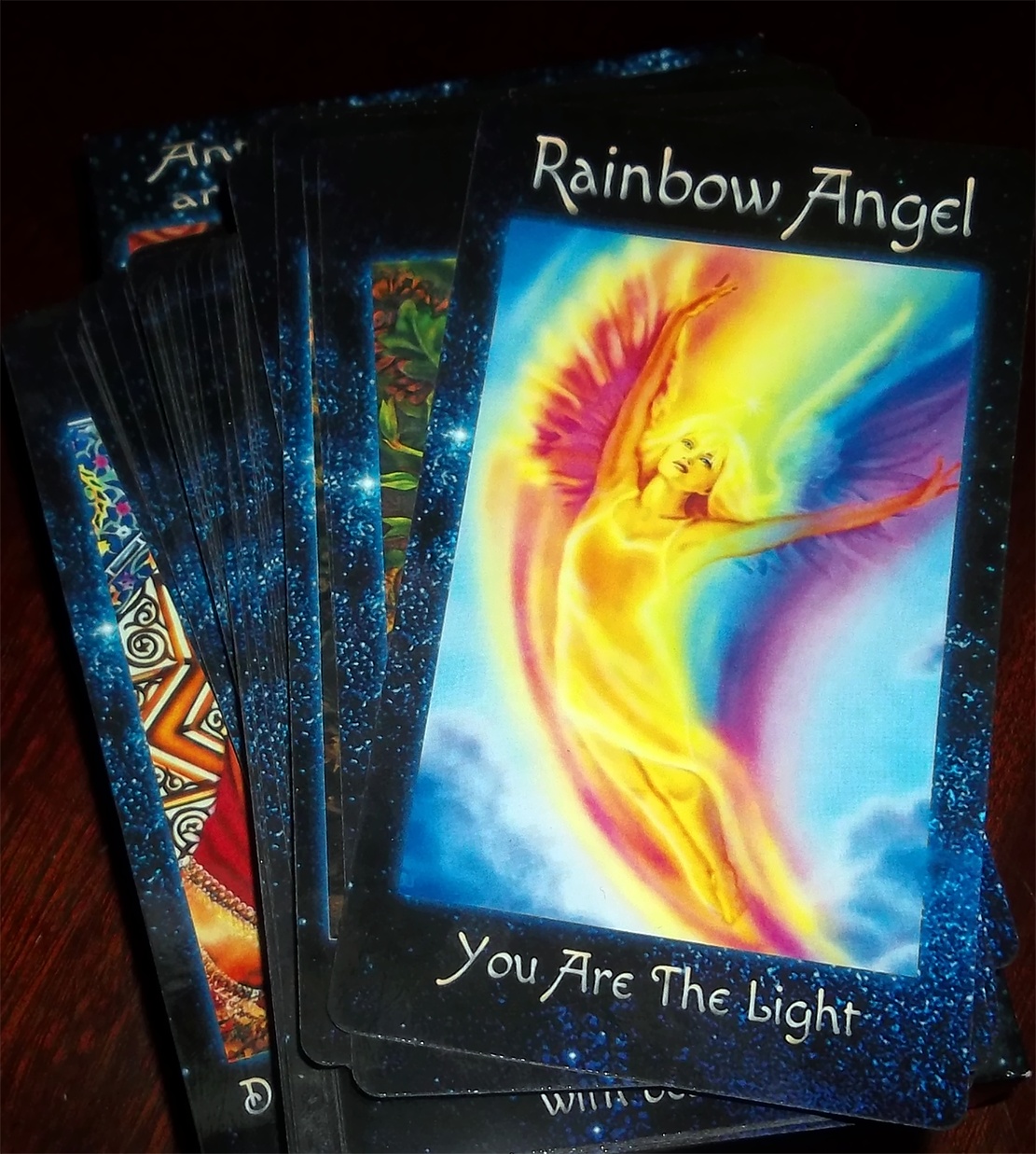 The Crystal Wind Oracle
Myth & Magic Card Deck!
Details Here!
NEW Expanded
Printed & Boxed!
Now with 58 cards!
Who is Online Now
We have 1440 guests and no members online