Category: Astrological News Written by Robert Wilkinson Views: 1183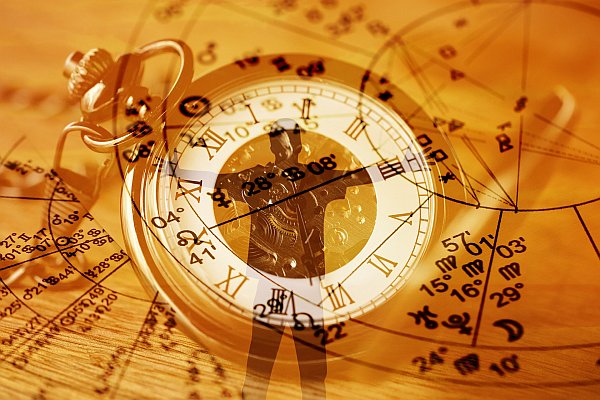 As the editor of the Astrology Arizona newsletter, I compose an overview of each month. Today we take a look at the primary factors for the month.
This year the month of February features 1) Mercury retrograde with a theme of adding to, or committing to something new, better, and expressive of the spiritual values "linking generations of seekers for the highest," and 2) Saturn square Uranus all month, putting pressure on planets or points we have near 6-10 Taurus, Leo, Scorpio, and Aquarius.
As I told you last month, Jupiter's transit of the first half of Aquarius in January and February heralds what will be crystallized by Saturn throughout 2021. What Jupiter opens, Saturn will structure as it rumbles through the first half of Aquarius this entire year. So regard the changes, turning points, and braking actions we'll experience from the square as necessary for us to "break on through to the other side" throughout this year as Saturn "makes real" all which Jupiter promises this month.
February begins with the very intense Sun square Mars, continuing the run of major squares between inner planets in Aquarius and Mars/Uranus in early Taurus which will end when Venus conjuncts Saturn and squares Uranus. That said, please remember Saturn square Uranus is in play all year and activated three times, showing a friction which will last through February 2022! The first activation occurs this month from 8 Aquarius to 8 Taurus; the second occurs in June with Saturn retrograde at 14 Aquarius square Uranus at 14 Taurus; and the third happens just after the December Solstice with Saturn direct at 12 Aquarius and Uranus retrograde at 12 Taurus.
These waning (upper) squares between Saturn in Aquarius and Uranus in Taurus mark the culmination of the cycle of these power planets which was set into motion when Saturn conjuncted Uranus in 1988. Interestingly, in 1999-2000 Saturn in Taurus made its waxing (lower) square to Uranus in Aquarius, so it would seem that this year activates conflicts dating back 20 years.
This month continues the "delayed activation" of a new form of our "graduation into a new realm of Being" promised by Mercury this time last year and activated by Mars in May. The 29th and 30th degree of Aquarius are a "transfiguration zone" and the area of entry into the coming Age of Aquarius. This month the Sun activates a new form of transfiguration in our lives around February 16-18, with Venus bringing a new value to the process between February 23 and 25. Mercury "brings the news" March 14-15, and Jupiter blows it wide open into new truths, new adventures, and new visions of the future on its first pass between April 28 and May 13.
Past as Prologue
In March 2020, Mars conjunct Saturn at 1 Aquarius "primed the pump" for the 20 year Aquarian Era which was launched by the Grand Mutation at the December 2020 Northern Hemisphere Winter Solstice. That Jupiter conjunction with Saturn also set a new 200 year Era into motion, moving global energies out of Earth and into Air. As I mentioned last month, we've left 200 years of conjunctions in Earth signs (which should diminish the rampant materialism dominating our planet), and moved into two centuries of the qualities of Air, which are less dense than Earth. Some of the qualities which will develop are relatedness, receptivity, versatility, movability, lightness, and cooperative ideas, visions, and ideals.
The 2020 Summer Solstice Solar Eclipse is still facilitating a grand reorientation in our lives, accepting new allegiances and life directions, and the December 2020 Solar Eclipse at 24 Sagittarius is still helping us remove blocks to our happiness. We're still "under the beams" of the Solar Eclipses we've been through in 2016, 2017, 2018, 2019, and 2020, and as all Eclipses are "cosmic recyclers" removing that which we no longer need in our lives, take note of where you have 1 Cancer and 24 Sagittarius, since we're aligning ourselves with a larger reality in the first, and finding happiness in the second.
As with the last several months, Uranus continues to biseptile Pluto, anchoring a 7-pointed "Star of Destiny" I've termed The Grand Irrationality. This represents the very hard edge of revolutionary change we've been going through for a while, and it's activated every time a planet or the Moon moves through one of the seven "hot zones" of this evolutionary configuration. This month it is only stimulated by the Moon, though March will see multiple activations as the inner planets conjunct Neptune and septile both Uranus and Pluto.
All the septile-series aspects trigger crucial choices and changes at "forks in the road of destiny." I have written extensively about "The Grand Irrationality" which has been active for many years at this site and why all of humanity is forging its future destiny at this time. If you have a planet or point near any of the seven zones, your life is sure to be affected. In February these zones are around 24-28 Capricorn, 16-20 Pisces, 6-10 Taurus, 28 Gemini-2 Cancer, 19-23 Leo, 11-15 Libra, and 2-7 Sagittarius.
If things seem irrational and don't make much sense, there's always a septile-series aspect in the mix. During this time, if things get crazy, just go slow and be clear about the choices you're making. While a lot won't "make sense," it doesn't have to; all we must do is be clear about what we're doing and why while being balanced, moderate, and caring along the way. Even though it is difficult to reason with unreasonable or irrational people, we still have the power to respond in productive ways, as these are points of choice and change where we determine our future destiny.
Mercury retrograde this month is showing us how to "go back to the future" as it reviews all the Aquarian information brought to us by the Sun, Venus, Jupiter, and itself last month and this month. This Mercury retrograde period will help us take a new look at our Aquarian response to life, as well as our spiritual values which link us across generations. See what you need to commit to while doing research, rehearsal, review, renewal, and all the other Mercury retrograde associations.
Remember sometimes delays and reconsiderations can prove valuable in providing different perspectives on how to move forward after Mercury goes direct at the end of the month. As the theme of the direct station is evaluating our level of awareness on the great evolutionary "ladder of Life," by the end of the month we'll know what we aspire to, who we need to help us to the next level of awareness, and the need to leave some things from our past behind. You can find out more about Mercury retrograde in Aquarius in all the houses by going to the link HERE, which has links to numerous articles in the series at the bottom. You can also learn more by getting my pioneering work A New Look at Mercury Retrograde.
Primary Action Beats for the Month
We begin with the Sun square Mars, putting pressure on 9-13 Taurus, Leo, Scorpio and Pisces. Focus your enthusiasm, and try not to get misdirected. Feb 3-4 brings T-squares requiring us to show good Leo traits. Venus conjuncts Saturn and squares Uranus, finishing the run of squares from Aquarius to Taurus on Feb 5-6, followed by Mercury retrograde square Mars on Feb 9-10. Just remember that transit to transit aspects should not be taken personally, as they are universal energy phase relationships that each of us responds to in our own way.
The second third of the month begins with the very favorable New Moon conjunct Venus and Jupiter, indicating that late February and early March will bring huge benefits to those who can utilize their experience, intelligence, and managed emotions to demonstrate their self-discipline and dispassion. As the theme of the New Moon involves "the constructive use to which difficult past experiences can be put as examples" for those who are struggling with their emotions and passions, it seems the last half of the month is about communicating techniques of how to manage our feelings on a social level.
The middle of the month shows Mercury retrograde conjunct Venus and then Jupiter, Mars sextile Neptune, with the first Saturn square Uranus exact on February 17. That means the entire month is volatile, since the "hot zone" for this square is two degrees on either side of exact! The second third of the month closes with Venus square Mars on the 19th, and Mercury going direct on the 20th.
The last third of the month should be relatively efficient, calm, and productive. The only major events of that time are Mars trine Pluto, and with the Moon transiting Cancer through Libra, there's maximum harmony, productivity, stability, and ease of flow as it configures with Pluto in Capricorn, Neptune in Pisces, and Mars in Taurus, each time creating a "four note harmonic chord" between Earth and Water signs, benefiting any planets or points we may have in the last half of Taurus, Cancer, Virgo, Scorpio, Capricorn, and Pisces.
This is the tenth month of the North Node in Gemini era, showing that our line of greatest evolutionary development is through seeing the many ways to learn and communicate a given thing, especially with an eye to assimilating diverse ideas from diverse sources. Themes this month include finding "seed ideas," integrating our body, feelings, and mind in the "upper chamber of consciousness," and transmuting physical vitality into the power to create new ideas and perspectives while not getting lost in abstractions or apprehensions. Use new perspectives to reorient, value what protects you, and participate in collective renewals.
As I offered last month, lighten up, brighten up, and face the future in the area of your chart where you have Aquarius, since that's what's opening for everyone! We were "baptized in fire" during the non-stop Cardinal sign conflicts of 2020, and can use the non-stop friction of the Taurus/Aquarius square to launch new visions, new models, new interactions, and new teamwork this year. Use the favorable Fire and Air aspects being made from planets in Aquarius to release powerful new stabilizing forces through Taurus, and for those with planets in early and middle Water and Earth signs, use the harmony of the ongoing Uranian liberation to release forces for greater good where you have Aquarius in your chart.
A greater good opens for all who are receptive to participating in a greater contribution to their society or the world. This is the time to see a more abundant way to contribute to a greater good, managing our material and nonmaterial resources to imagine a greater role benefiting a greater number. Use the squares from Aquarius to Taurus to honor your strength, courage, determination, and ability to attract your heart's desire by being clear about what you want and what you don't.
As Leo and Scorpio continue to be the solutions to any problems generated by the squares, show heart, take heart, trust the heart, strengthen the heart, and radiate the Love you ARE to your world. BE the power of your inner Spiritual Warrior who never fears and cannot be defeated. This is the time to show strength, determination, focus, and willingness to expand into the new, the innovative, and future-oriented projects.
Everything's been compressed in the houses where we have Capricorn and Aquarius, and now we begin to expand into a greater group work. Just keep in mind that we're all more aware, capable, and stronger together than we are separately. Use the Sun in Aquarius to see the light of how you can contribute to a greater social life, a wider future, and a more enlightened and ideal fellowship with others. A new era has dawned, so leave the Earth and fly free into the Air of what's opening as the Grand Mutation expands its promise.
*********
Since I also include this in the newsletter, I'll offer it to you here:
PLANETARY MOTIONS IN FEBRUARY 2021
SUN – 13 Aquarius to 10 Pisces
MERCURY – 27 Aquarius back to 12 then forward to 14 Aquarius
VENUS – 30 Capricorn to 4 Pisces
MARS – 13 to 28 Taurus
JUPITER – 11 to 17 Aquarius
SATURN – 6 to 8 Aquarius
URANUS – 7 to 8 Taurus
NEPTUNE – 20 to 21 Pisces
PLUTO – 26 to 27 Capricorn
TRUE NORTH NODE – 19 to 16 Gemini
*******
SIGNIFICANT ASTROLOGICAL OCCURRENCES IN FEBRUARY 2021
MERCURY STATIONARY RETROGRADE – January 30 at 27 Aquarius
VENUS ENTERS AQUARIUS; February 1
SUN/MERCURY INFERIOR CONJUNCTION; February 8 at 21 Aquarius
NEW MOON – February 11; Sun and Moon at 24 Aquarius
CHINESE NEW YEAR – February 11; Year of the Metal Ox
SUN ENTERS PISCES; February 18
MERCURY STATIONARY DIRECT - February 20 at 12 Aquarius
VENUS ENTERS PISCES; February 25
FULL MOON – February 27; Sun 9 Pisces, Moon 9 Virgo
© Copyright 2021 Robert Wilkinson - https://www.aquariuspapers.com
Reprinted on crystalwind.ca with persmission from Robert Wilkinson.
Credit
© Copyright 2021 Robert Wilkinson - https://www.aquariuspapers.com
About the author:

Robert wilkinson An internationally-known astrologer, author, public speaker, metaphysician, and futurist, with over 25 years experience as a counselor and educator. He has presented hundreds of public talks on all aspects of Astrology, the Eastern Wisdom tradition, the Western Wisdom tradition and promoted many mass gatherings and cultural events. Some of his specific areas of interest and expertise include personality profiles, degree patterns, integrative astrology, various aspect harmonics, among others.
Source Here
Reprinted on crystalwind.ca. with persmission from Robert Wilkinson.

---
CrystalWind.ca is free to access and use.
Please support us with a small gift of $11.11 or $22.22 or $33.33.
Thank you!

ॐ Namasté - Blessings!

"Life is an echo, what you send out comes back."
© 2008-2021 crystalwind.ca. All rights reserved.
Spirit Animal Totem Of The Day!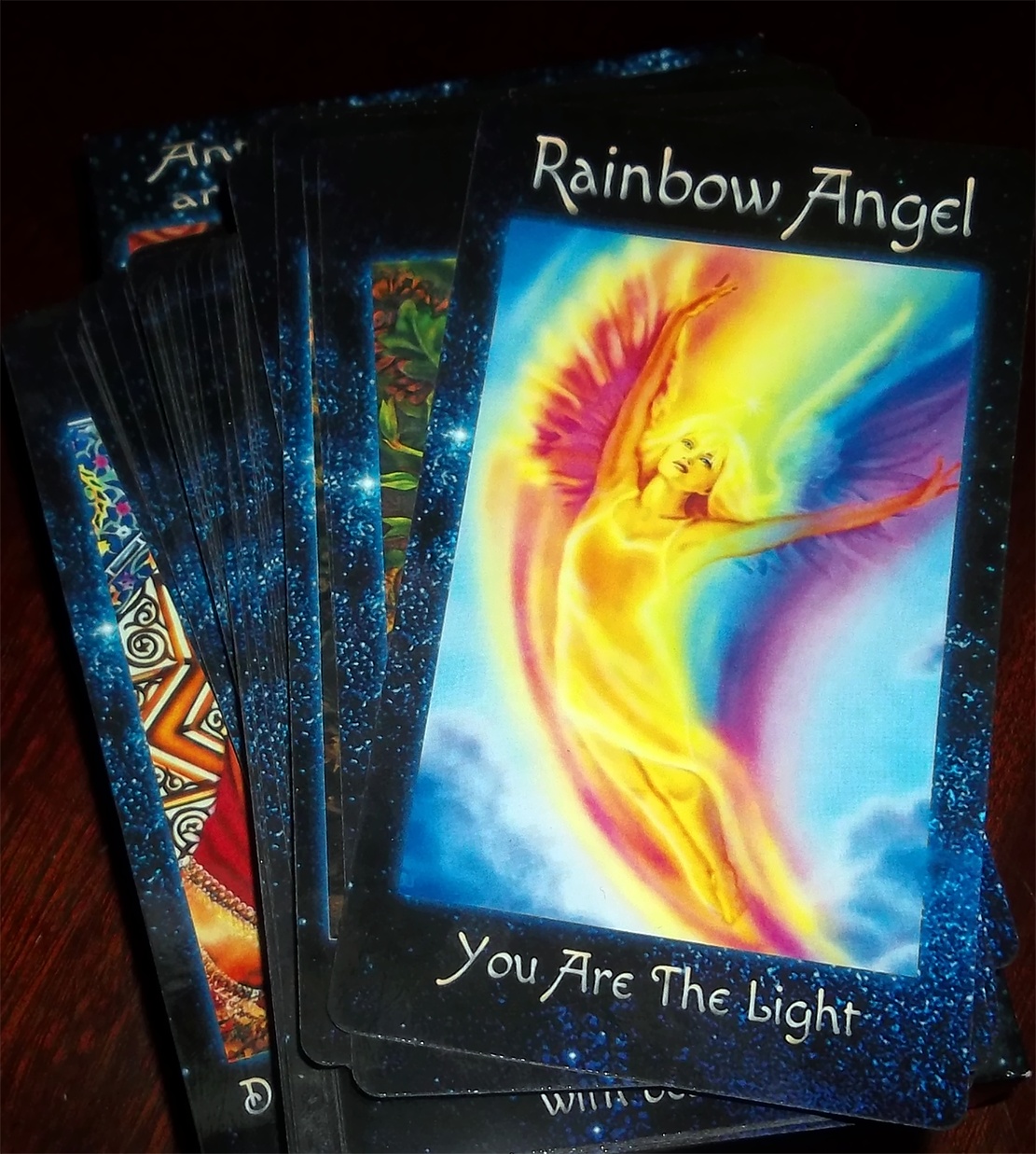 The Crystal Wind Oracle
Myth & Magic Card Deck!
Details Here!
NEW Expanded
Printed & Boxed!
Now with 58 cards!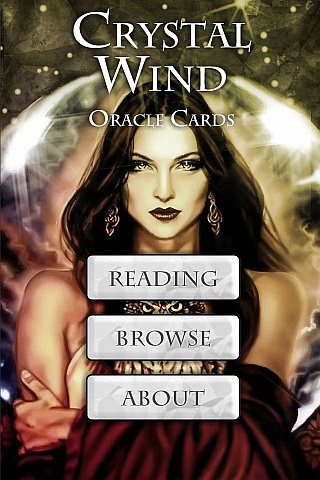 Cut Through The Illusions!
Who is Online Now
We have 1573 guests and no members online