Category: Astrological News Written by Robert Wilkinson Views: 1321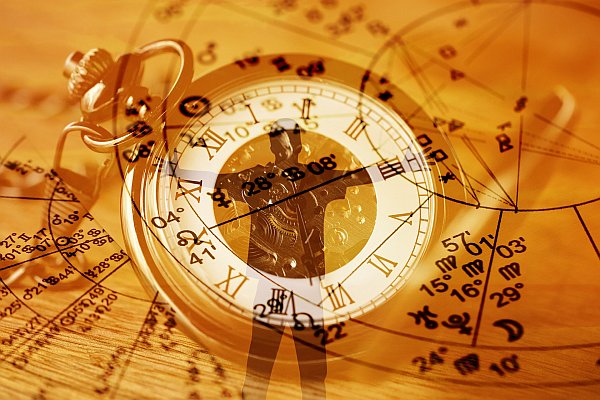 As the editor of the Astrology Arizona newsletter, I compose an overview of each month. Today we take a look at the primary factors for the month.
Before we jump into the overview of the month, I want to welcome all to drop by our Astrology Arizona Facebook page at Astrology Arizona and join the social media initiative going on there. Please feel free to contribute a topic, ask about a topic, or anything else related to our new group! See you over there!
The Overview for March
This year the month of March is literally the first month since February 2019 without a retrograde planet! That implies things should be moving forward quite nicely, since no planet will go retrograde until Pluto in late April. As both Mercury and Mars are accelerating at this time, all things ruled by those planets should unfold fairly quickly.
The first part of the month shows things quickening, with renewals and major turning points during that period due to transits in Pisces septile Pluto and biseptile Uranus. The first half of the month is mainly Aquarius and Pisces oriented, and the second half of the month is mainly Pisces and Aries oriented. Wherever you have Aquarius, Pisces, and the first part of Aries will be the focus these next few weeks.
The Spring Equinox comes with a septile to Saturn on an inspirational degree and Jupiter rapidly moving through the last part of Aquarius preparing to transit the Transfiguration Zone in late April and early May, wildly expanding the "graduation into a new realm of Being" set into motion between February and mid-May 2020. Before then please remember that Jupiter's transit of the first half of Aquarius in January and February heralded what will be crystallized by Saturn throughout 2021. What Jupiter opens, Saturn will structure as it rumbles through the first half of Aquarius this entire year.
Even though Saturn square Uranus is now separating, remember that the square is put back into play every time the Moon transits Taurus, Leo, Scorpio, and Aquarius, which continues to put pressure on planets or points we have near 7-10 Taurus, Leo, Scorpio, and Aquarius. These various squares represent turning points and braking actions necessary for us to "break on through to the other side" throughout this year as Saturn "makes real" all which Jupiter promised by its transit the last week of January and first week of February.
The January and February exact squares will take a new bow on the stage of Life in late April and early May, when Taurus transits conjunct Uranus and square Saturn, showing a turning point in whatever was set into motion early this year. Really, Saturn square Uranus is in play all year and activated three times, showing a friction which will last through February 2022!
The first activation occurred last month from 8 Aquarius to 8 Taurus; the second occurs in June with Saturn retrograde at 14 Aquarius square Uranus at 14 Taurus; and the third happens just after the December Solstice with Saturn direct at 12 Aquarius and Uranus retrograde at 12 Taurus. As I mentioned last month, these waning (upper) squares between Saturn in Aquarius and Uranus in Taurus mark the culmination of the cycle of these power planets which was set into motion when Saturn conjuncted Uranus in 1988. Interestingly, in 1999-2000 Saturn in Taurus made its waxing (lower) square to Uranus in Aquarius, so it would seem that this year activates conflicts dating back 20 years.
We're Actors On A New Stage With A New Set
2020 was momentous because it began a new 20 year Aquarian Era, primed by the Mars conjunct Saturn at 1 Aquarius last March, and set as a long term wave form at the Grand Mutation last December. That Jupiter conjunction with Saturn also set a new 200 year Era into motion, moving global energies out of Earth and into Air. That implies we're moving out of the materialism of the past 200 years, and have entered two centuries of the qualities of Air, with the associated qualities of relatedness, receptivity, versatility, movability, lightness, and cooperative ideas, visions, and ideals.
The 2020 Summer Solstice Solar Eclipse is still facilitating a grand reorientation in our lives, accepting new allegiances and life directions, and the December 2020 Solar Eclipse at 24 Sagittarius is still helping us remove blocks to our happiness. We're still "under the beams" of the Solar Eclipses we've been through in 2016, 2017, 2018, 2019, and 2020, and as all Eclipses are "cosmic recyclers" removing that which we no longer need in our lives, take note of where you have 1 Cancer and 24 Sagittarius, since we're aligning ourselves with a larger reality in the first, and finding happiness in the second.
As with the last several months, Uranus continues to biseptile Pluto, anchoring a 7-pointed "Star of Destiny" I've termed The Grand Irrationality. This represents the very hard edge of revolutionary change we've been going through for a while, and it's activated every time a planet or the Moon moves through one of the seven "hot zones" of this evolutionary configuration. This month it is set into motion by numerous septiles to Pluto and Uranus, so expect more irrationality in the air!
All the septile-series aspects trigger crucial choices and changes at "forks in the road of destiny." I have written extensively about "The Grand Irrationality" which has been active for many years at this site and why all of humanity is forging its future destiny at this time. If you have a planet or point near any of the seven zones, your life is sure to be affected. In March these zones are around 25-29 Capricorn, 16-20 Pisces, 7-11 Taurus, 28 Gemini-2 Cancer, 19-23 Leo, 11-15 Libra, and 3-8 Sagittarius.
If things seem irrational and don't make much sense, there's always a septile-series aspect in the mix. During this time, if things get crazy, just go slow and be clear about the choices you're making. While a lot won't "make sense," it doesn't have to; all we must do is be clear about what we're doing and why while being balanced, moderate, and caring along the way. Even though it is difficult to reason with unreasonable or irrational people, we still have the power to respond in productive ways, as these are points of choice and change where we determine our future destiny.
Primary Action Beats for the Month
The month begins with Mercury conjunct Jupiter biseptile Mars, triggering choices and changes where we have mid-Aquarius and late Taurus, and affecting houses and planets we may have in Aries, Gemini, Virgo, Scorpio, Sagittarius, and Pisces. Affected zones are near 16-20 Aquarius, 7-11 Aries, 28 Taurus-2 Gemini, 20-24 Cancer, 12-16 Virgo, 3-7 Scorpio, and 24-28 Sagittarius. As you can see, this period may be a wild ride with so many sectors activated by septile-series aspects!
The end of the first week and entire second week show the Sun and then Venus both septile Pluto, biseptile Uranus, and conjunct Neptune, marking another activation of The Grand Irrationality. Please consult the active zones listed above. At that time Mars is in very early Gemini, quintile Neptune and binovile Venus.
The New Moon at 24 Pisces indicates the theme for the second half of March and first half of April is about understanding our interdependence and connectedness within our spiritual environment, and with Venus conjunct Neptune, it could mark the concretization of a long held dream! As it semisquares Saturn, it marks an emergent "crisis point" relative to whatever began when the Sun conjuncted Saturn at the end of January, but with the simultaneous quintile to Mars, it will begin a period of us renewing our quest for knowledge which we understood we needed last June.
By March 13 Mercury moves out of its Shadow Zone, and on March 14-15 it moves through the Transfiguration Zone at 29/30 Aquarius, giving us signs and signals about the larger metamorphosis at work in our lives and the world. March 15-24 features a serendipitous Mars tredecile Jupiter, activating high interactive specialization in our Gemini/Aquarius sectors which will most affect those with a planet or point near 1-5 Taurus/Scorpio, 7-11 Gemini/Sagittarius, 13-17 Cancer/Capricorn, 19-23 Leo/Aquarius, and 25-29 Virgo/Pisces. By the third week of March, we see Mars trine Saturn and both Sun and Venus sextile Pluto. The former favors any planets we have around 7-11 of the Fire and Air signs, and the latter favors any planets we have around 25-29 of the Earth and Water signs.
The last third of March shows a LOT of specializing and productive aspects! The Sun and Venus make quintiles and then sextiles to Mars in mid-Gemini, as well as quintiles to Pluto and sextiles to Saturn! During that period, Mercury racing through Pisces makes a sextile to Uranus and then on March 24/25, a simultaneous semisquare to Pluto and square to Mars, when Mars sesquisquares Pluto! Slow down and be more calm and careful than usual. This most affects zones, planets, and points near 10-14 degrees of Pisces, Gemini, Virgo, and Sagittarius, as well as 25-29 degrees of Aries, Cancer, Libra, and Capricorn. Try to practice relaxation, and let go of agitation, since it's in the air!
The Full Moon at the end of the month at 9 Aries/Libra will usher in a time when we need to learn to concentrate to see the whole picture, expressed through shaping our emotional intensity in creative ways. As the Sun conjuncts Chiron, that will begin 2 weeks of healing and/or mentoring along new lines of endeavor, and because there is a Grand Air Trine involving the Moon, Mars, and Saturn, it favors communication and all types of interaction and discoveries.
This is the eleventh month of the North Node in Gemini era, showing that our line of greatest evolutionary development is through seeing the many ways to learn and communicate a given thing, especially with an eye to assimilating diverse ideas from diverse sources. Themes this month include "spreading the word," comparing what we know with what others know, finding means to transcend the limitations of space and time, with an intention to "put on the show" by the end of March.
Remember to keep lightening and brightening your life in the area of your chart where you have Aquarius, since that's what's opening for everyone! This year we're being tested to use the non-stop friction of the Taurus/Aquarius square to launch new visions, new models, new interactions, and new teamwork. Use the favorable aspects to Mars to stabilize the emergent ideas and alternate ways to accomplish your goals. The favorable aspects linking Aquarius, Aries, and Gemini constitute a very harmonious "three note chord" of productivity where we have those signs in our chart.
Keep opening to seeing ways to make a greater contribution to your society or the world. This month is both a closing and an opening, a harvest and a renewal. Keep using the general tension of the squares from Aquarius to Taurus to honor your strength, courage, determination, focus, and ability to attract your heart's desire by being clear about what you want and what you don't. As Leo and Scorpio continue to be the solutions to any problems generated by the squares, show heart, take heart, trust the heart, strengthen the heart, and radiate the Love you ARE to your world. BE the power of your inner Spiritual Warrior who never fears and cannot be defeated.
Everything has been compressed in the houses where we have Aquarius, and now we expand into a greater group work. Just keep in mind that we're all more aware, capable, and stronger together than we are separately. Use the Sun in Pisces to see the Light of how to bless all which needs to end, forgive much, and see the larger shared themes of humanity to find a greater compassion for the whole human condition. As we've launched into a new 20 year and 200 year cycle, remember a new era has dawned, so leave the Earth and fly free into the Air of what's opening as the Grand Mutation expands its promise.
*********
Since I also include this in the newsletter, I'll offer it to you here:
PLANETARY MOTIONS IN MARCH 2021
SUN – 11 Pisces to 11 Aries
MERCURY – 15 Aquarius to 24 Pisces
VENUS – 5 Pisces to 12 Aries
MARS –29 Taurus to 16 Gemini
JUPITER –17 to 24 Aquarius
SATURN – 9 to 12 Aquarius
URANUS – 8 to 10 Taurus
NEPTUNE – 21 to 22 Pisces
PLUTO –27 Capricorn (all month)
TRUE NORTH NODE – 16 to 13 Gemini
*******
SIGNIFICANT ASTROLOGICAL OCCURRENCES IN FEBRUARY 2021
MARS ENTERS GEMINI; March 3
NEW MOON – March 13; Sun and Moon at 24 Pisces
DAYLIGHT SAVING TIME BEGINS; 2 am March 14
MERCURY ENTERS PISCES; March 15
VERNAL EQUINOX/SUN ENTERS ARIES; March 20
INTERNATIONAL ASTROLOGY DAY; March 20
VENUS ENTERS ARIES; March 21
FULL MOON – March 28; Sun 9 Aries, Moon 9 Libra
© Copyright 2021 Robert Wilkinson - https://www.aquariuspapers.com
Reprinted on crystalwind.ca with persmission from Robert Wilkinson.
Credit
© Copyright 2021 Robert Wilkinson - https://www.aquariuspapers.com
About the author:

Robert wilkinson An internationally-known astrologer, author, public speaker, metaphysician, and futurist, with over 25 years experience as a counselor and educator. He has presented hundreds of public talks on all aspects of Astrology, the Eastern Wisdom tradition, the Western Wisdom tradition and promoted many mass gatherings and cultural events. Some of his specific areas of interest and expertise include personality profiles, degree patterns, integrative astrology, various aspect harmonics, among others.
Source Here
Reprinted on crystalwind.ca. with persmission from Robert Wilkinson.

---
CrystalWind.ca is free to access and use.
Please support us with a small gift of $11.11 or $22.22 or $33.33.
Thank you!

ॐ Namasté - Blessings!

"Life is an echo, what you send out comes back."
© 2008-2021 crystalwind.ca. All rights reserved.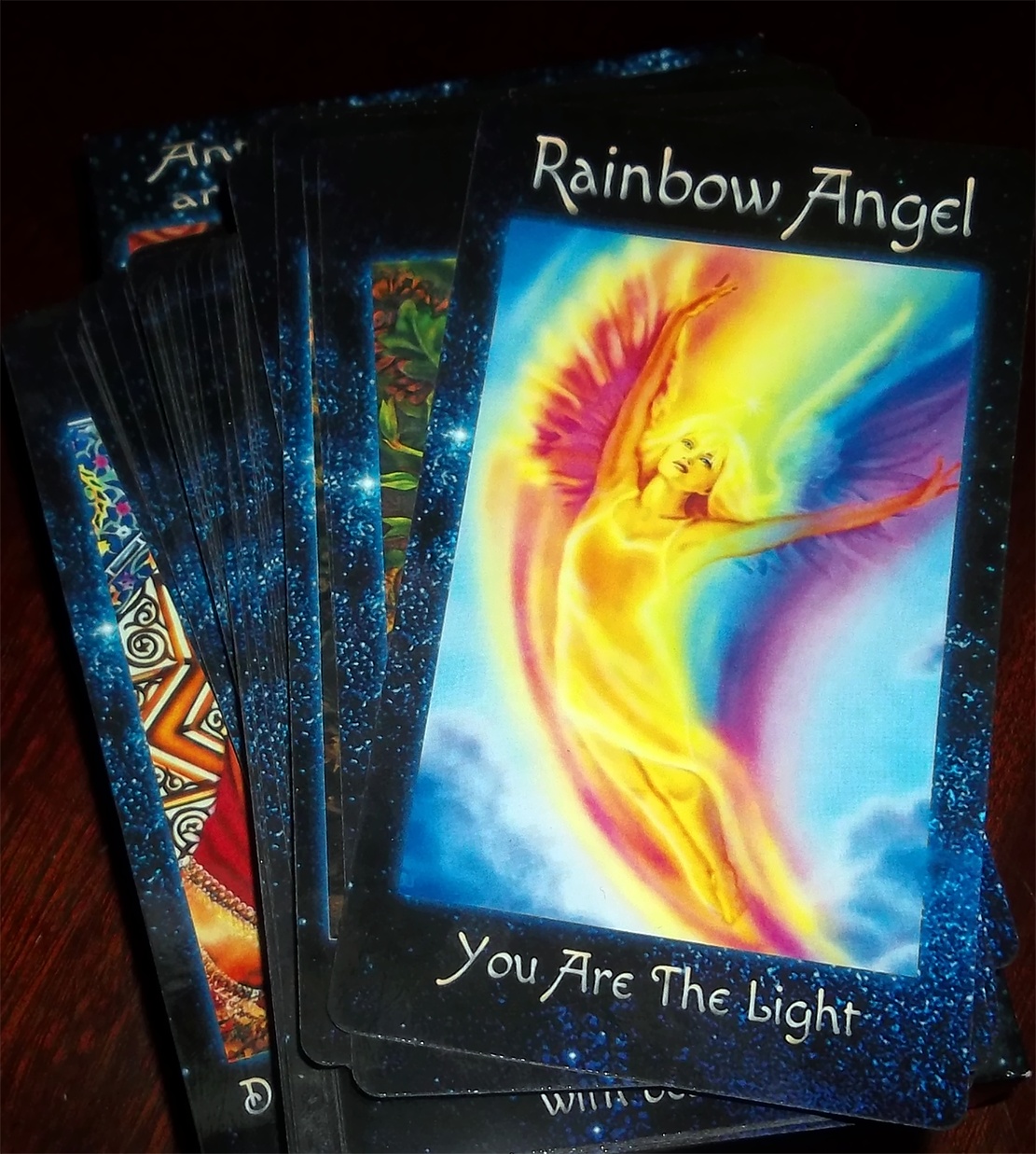 The Crystal Wind Oracle
Myth & Magic Card Deck!
Details Here!
NEW Expanded
Printed & Boxed!
Now with 58 cards!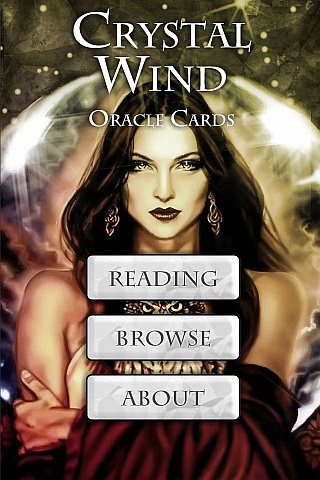 Cut Through The Illusions!
Who is Online Now
We have 1620 guests and no members online