Category: Astrological News Written by Michelle Karen Views: 1125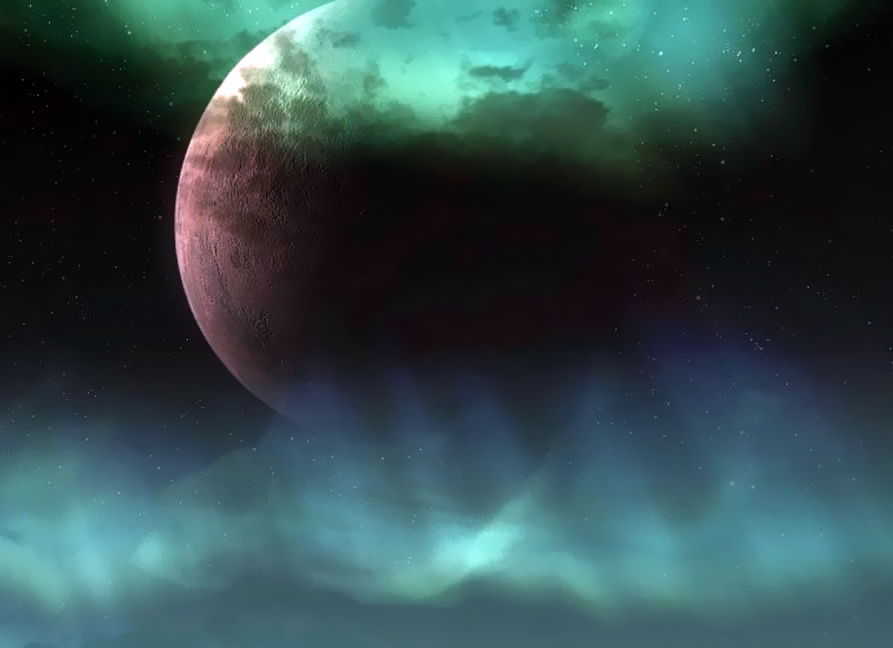 FEBRUARY 2020
RUNE OF THE MONTH: Teiwaz "the Sky God Tiw, the warrior, passion". Passion is a total body, mind, heart, spirit experience that heightens our senses, lifts us to new heights and makes us experience life to the fullest. Without passion, our reality becomes dull and superficial. A lukewarm sailing through life's challenges only leads to boredom and stagnation. Enthusiasm, self-confidence and strong choices fuel our energy in our work, our friends, our own selves. Only by truly committing to our decisions and following through, shall we know with certainty if we are on the right path or not. Let us be passionate about every aspect of our lives, thus adding the dose of spice that makes things interesting and exciting!
* * * * * * * * * * *
Mercury turns retrograde on Sunday 2/16 at 4:54 PM and remains so until 3/10. Its shadow period lasts until 3/30. The degree the retrogradation begins on (12º53' Pisces) is represented in the Sabian Symbols by "An ancient sword used in many battles, is displayed in a museum". This could be a particularly slippery Mercury retrograde period. It could be difficult to think straight. We might be quite forgetful and dreamy. Details could escape us. Definitely not good for anything related to electronics and/or signing legal papers. We should also be careful to not rub authorities the wrong way, as this could backfire badly. However, this time is perfect for completing an artistic project we had forgotten on a shelf, for gaining new inspiration and for turning our dreams into realities. The more charming, flowing and joyful we are during this time, the more magic will emerge from this retrogradation.
* * * * * * * * * * *
The Moon will be Void of Course (V/O –forming no major aspect with any planet before entering the following sign-):
On Monday 2/3 between 3:28 AM and 3:29 AM: when the Moon enters Gemini.
On Wednesday 2/5 between 6:20 AM and 11:03 AM: when the Moon enters Cancer.
On Friday 2/7 between 7:43 AM and 2:45 PM: when the Moon enters Leo.
On Sunday 2/9 between 8:08 AM and 3:39 PM: when the Moon enters Virgo.
On Tuesday 2/11 between 10:26 AM and 3:37 PM: when the Moon enters Libra.
On Thursday 2/13 between 1:40 PM and 4:37 PM: when the Moon enters Scorpio.
On Saturday 2/15 between 2:20 PM and 8:07 PM: when the Moon enters Sagittarius.
On Tuesday 2/18 between 1:03 AM and 2:37 AM: when the Moon enters Capricorn.
On Thursday 2/20 between 6:18 AM and 11:42 AM: when the Moon enters Aquarius.
From Friday 2/21 at 8:08 PM till Saturday 2/22 at 10:37 PM: when the Moon enters Pisces.
On Tuesday 2/25 between 6:12 AM and 10:47 AM: when the Moon enters Aries.
On Thursday 2/27 between 7:25 PM and 11:30 PM: when the Moon enters Taurus.
Mark these periods in red in your calendar and avoid scheduling anything of importance during these times as they would amount to… NO thing!
* * * * * * * * * * *
Scheduling our activities using the zodiacal position of the Moon:
Moon in Taurus until Monday 2/3 at 3:28 AM: Perfect for any financial matter: paying our bills/debts, asking for the money that is owed to us, investing in real estate, buying and selling. Perfect also for a stroll in the park, going to the countryside, connecting with our Mother the Earth… Good also for gardening, pottery, sculpting, as well as bodywork…
Moon in Gemini between Monday 2/3 at 3:29 AM and Wednesday 2/5 at 11:02 AM: Excellent for multi-tasking, curiosity, any form of communication, exchanging information, sending e-mails, calling friends and acquaintances. Great also for social activities, attending conferences, reading a book, watching a documentary, gathering data on various topics, connecting with new people….
Moon in Cancer between Wednesday 2/5 at 11:03 AM and Friday 2/7 at 2:44 PM: Perfect for family activities, especially those involving children. Good for spending more time at home, cooking, nurturing ourselves and those we love, inviting the people we cherish over for dinner. Excellent also for drawing, creative writing, humor and anything requiring imagination and a touch of craziness….
Moon in Leo between Friday 2/7 at 2:45 PM and Sunday 2/9 at 3:38 PM: Excellent for anything glamorous, dramatic performances, being in the public's eye, throwing or attending an elegant party, playing with children, romance and creativity in general…
Moon in Virgo between Sunday 2/9 at 3:39 PM and Tuesday 2/11 at 3:36 PM: Excellent for starting a new fitness program, learning, healthy nutrition, fasting, clearing our closets, cleaning our home, reorganizing our drawers…. Perfect also for detailed work, the focused use of our intelligence, and taking care of small pets….
Moon in Libra between Tuesday 2/11 at 3:37 PM and Thursday 2/13 at 4:36 PM: Great for relationships, associations, diplomatic exchanges with others, anything related to beauty (a haircut, buying new clothes, a make-over…), art (especially painting and decorating…), a pleasant social event (concert, art exhibition…).
Moon in Scorpio between Thursday 2/13 at 4:37 PM and Saturday 2/15 at 8:06 PM: Perfect for scientific research, esoteric studies, self-transformation, shamanism, dealing with the mysteries of life, death, and sexuality, as well as insurances and issues involving personal power.
Moon in Sagittarius between Saturday 2/15 at 8:07 PM and Tuesday 2/18 at 2:36 AM: Perfect for traveling, religious and/or philosophical activities or matters related to higher education and the law. Excellent for lecturing, learning, perfecting a foreign language, exploring other cultures… Perfect also for athletic training and tending to large animals (horses….).
Moon in Capricorn between Tuesday 2/18 at 2:37 AM and Thursday 2/20 at 11:41 AM: Good for furthering our ambitions, asking for a promotion, enlisting the support of people in positions of authority, making a good impression, re-structuring our business and redefining our long-term goals…
Moon in Aquarius between Thursday 2/20 at 11:42 AM and Saturday 2/22 at 10:36 PM: Perfect for philanthropic activities, charitable organizations, meeting with friends, making new acquaintances. Good also for inventions, far out, progressive ideas, inter-dimensional and time travel, anything related to UFOs, computers and technology in general….
Moon in Pisces between Saturday 2/22 at 10:37 PM and Tuesday 2/25 at 10:46 AM: Great for meditating, sitting by the ocean, anything related to the sacred, dancing, painting, swimming, dreaming, music, photography, film, sleeping, channeling, connecting with the mystical, the magic and the oneness of all that is…
Moon in Aries between Tuesday 2/25 at 10:47 AM and Thursday 2/27 at 11:29 PM: Perfect for intense physical activities, anything requiring forceful, direct action and self-assertion. Good also for leadership, spontaneity, good will, being a way shower, initiating new projects or bringing our car to the mechanic….
* * * * * * * * * * *
This month's intentional meditation starts on Saturday 2/8. Take out as many blank sheets of paper as you will have intentions and placed them near a window, on a balcony or in a garden so that they will bask in the light of the Full Moon in Leo (20º Leo) at exactly 11:35 PM. Once that moment had passed, gather your Full Moon charged blank sheets and place them in a folder.
On Sunday 2/23 on the New Moon in Pisces (4º29' Pisces) take out your blank full moon charged papers and write on each a concise, positive intention. Place them on a balcony, in a garden or near a window so that they are out by exactly 7:32 AM. Once that moment has passed, staple them together and put them away in a folder expecting the manifestation of all your dreams…
* * * * * * * * * * * *
Saturday 2/1: Venus Sextile Pluto (11:05 PM)
A new romance could be particularly involved, affecting us on very deep levels. Our social life is likely to be intense and powerful. Our artistic tastes could be changing. Our means of making money could intensify, enabling us to create an abundance that gives us more freedom.
Monday 2/3: Mercury enters Pisces (3:38 AM till 3/5), Venus Sextile Saturn (2:01 PM)
During the next month, our mental sensitivity is heightened. We are likely to see beauty in all sorts of situations. Our psychic abilities expand, our intuition is strong, as is our compassion for others. Today, more specifically, is particularly good for creating financial solidity and being clear in our relationships. We don't court illusions and are very grounded in what we want and how to get it.
Wednesday 2/5: Mercury Sextile Uranus (1:43 AM)
A day to expect the unexpected. Sudden occurrences could disrupt the flow of our activities. Unusual conversations and exciting people could enter our life quite suddenly. Some of our most cherished ideas could be challenged, bringing a wind of freedom and dynamic change in our life.
Friday 2/7: Venus enters Aries (12:03 PM till 3/6)
During the coming month, we could feel impulsive emotionally, ready to jump into the adventure of love with courage and spontaneity. We are likely to be more sociable than usual, seeking light-hearted, joyful relationships with others.
Sunday 2/16: Mars enters Capricorn (3:34 AM till 3/31), Mercury turns retrograde (4:54 PM)
During the next 6 weeks, Capricorn natives are favored. Our energy is steady and persistent. We are patient, wise, focused and hard working in the pursuit of our goals. Our physical stamina is strong yet self-contained, enabling us to fulfill our dreams. Regarding Mercury retrograde, kindly refer to the opening paragraph.
Tuesday 2/18: Sun enters Pisces (8:57 PM till 3/21)
A wonderful month for artistic inspiration, as well as for developing our creativity and healing energies. We are likely to feel more compassionate, generous and intuitive than normal. Music, dance and painting touch our hearts deeply. Our dreams could be more meaningful than usual, maybe even premonitory in some cases.
Thursday 2/20: Jupiter Sextile Neptune (7:59 AM)
Our visions open us to wonderful opportunities, inspire us to great works of art and generally fill us with optimism and faith. Our self-confidence is particularly high and our hopes for the future create magical venues for expansive self-expression.
Friday 2/21: Mars Trine Uranus (1:08 AM)
A day of unexpected, exciting activities. Change frees us. Inventive, dynamic solutions to the challenges we face, create completely new situations. We feel particularly dynamic and independent, open to unusual experiences.
Saturday 2/22: Sun Sextile Uranus (6:12 AM)
Surprises happen today. We are stimulated by people coming from completely different walks of life. New situations are both freeing and exciting. The more flexible and present to the moment we are, the more magic we shall get from the unexpected events we are likely to encounter.
Sunday 2/23: Venus Square Jupiter (8:59 AM)
A day to exercise caution and moderation especially in emotional and financial matters. Philosophical serenity helps us to not indulge in the excesses that could plague us today. If we are not careful enough, misplaced judgement or blind faith are likely to backfire.
Monday 2/24: Sun Sextile Mars (6:06 PM)
Challenges and competition feel exhilarating. They push us to achieve more than we had ever thought possible. A day to courageously assert our needs and make efficient and productive decisions.
Tuesday 2/25: Sun Conjunct Mercury (5:45 PM), Mercury Sextile Mars (9:59 PM)
A day of dynamic communications. We are direct in our exchanges with others, calling a spade, a spade. An excellent day to sign contracts and make repairs. Perfect also for making those phone calls, writing those e-mails and resolutely moving forward in all our projects.
Friday 2/28: Venus Square Pluto (2:06 PM), Mercury Sextile Uranus (7:14 PM)
We could encounter black mailing, manipulations or lack of cooperation in our social life today. Better than actively pushing forward, for the sake of peace, a situation may require gracious compromise. Best to keep our feelings to ourselves. There will be a time. later on, when we can express them safely. Again, an exciting day of unexpected, freeing change. Unusual people cross our path. We encounter unusual situations requiring of us mental flexibility, dynamic energy and presence to the present.
Wishing you all a creative month of February!
In Loving Light.
Michelle Karén, M.A., D.F.Astrol.S.
---
Kindly note that the days and times given are in PST (Pacific Daylight Saving Time). For Rocky Mountain Time (except AZ which is on PDT) add 1 hour. For Central Time, add 2 hours. For Eastern Time, add 3 hours. For Alaskan Time, subtract 1 hour. For Hawaii-Aleutian Time, subtract 2 hours. For Greenwich, add 8 hours. For Central European time (CET) add 9 hours, for Eastern European Time (EET), add 10 hours.
The world is shifting. As old paradigms become irrelevant, we need the astrological insight and gifts that Michelle Karén provides for people worldwide, right now. Having predicted current global circumstances, she also holds the answers to help empower people. Michelle Karén is the author of the groundbreaking book, Astrology for Enlightenment, published by Atria, an imprint of Simon & Schuster.
Copyright © 2019 Michelle Karen Books. www.michellekaren.com
Source Here
CrystalWind.ca is free to access and use.
Please donate a small gift of $11.11 or $22.22 or $33.33.
Thank you!
ॐ Namasté - Blessings!

© 2008-2020 crystalwind.ca. All rights reserved.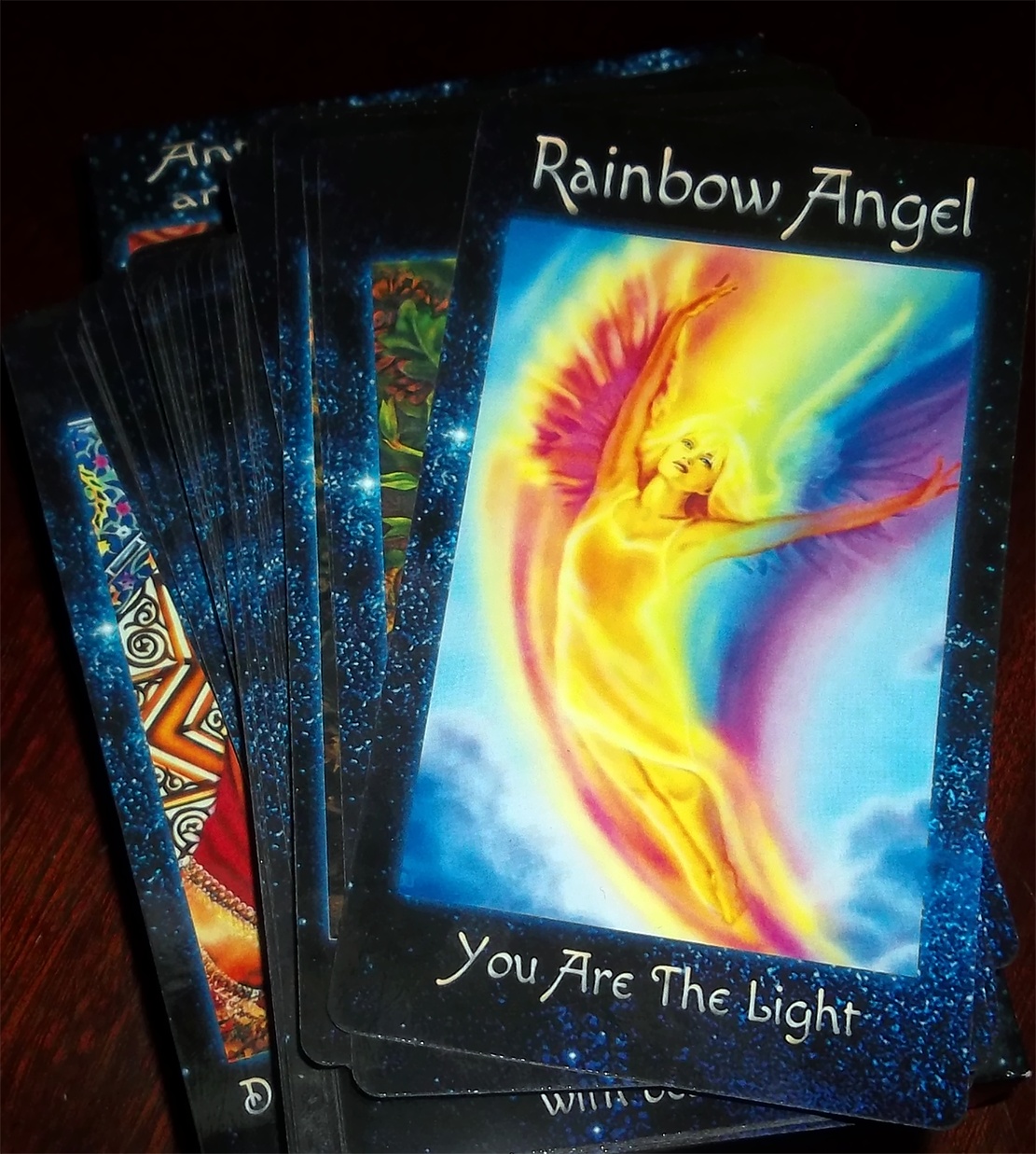 The Crystal Wind Oracle
Myth & Magic Card Deck!
Details Here!
NEW Expanded
Printed & Boxed!
Now with 58 cards!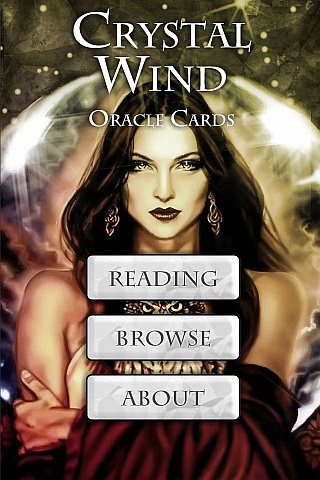 Cut Through The Illusions!
Who is Online Now
We have 1136 guests and no members online