Category: Astrological News Written by Michelle Karen Views: 1065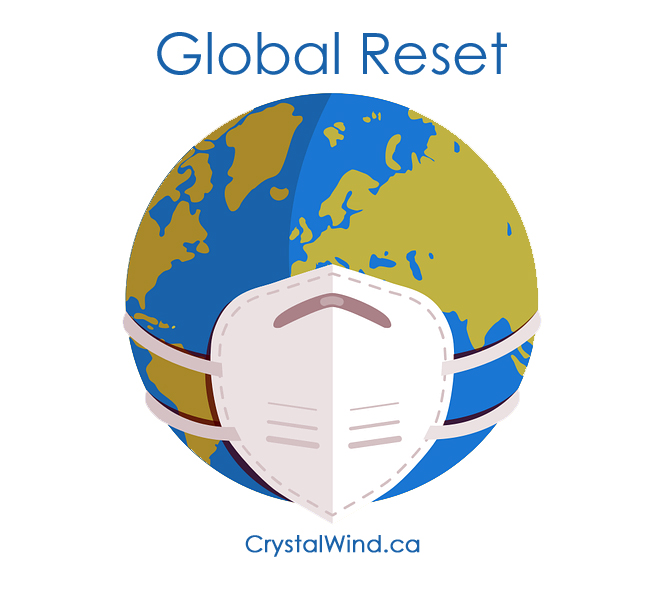 This global reset, or "slow-down" as a friend of mine calls it, is definitely precipitating us all into the eye of a perfect storm. The gradual taking away of our basic freedoms has confused, shocked and frustrated many. Every day seems to confront us further with a set of strange rules, even stranger news, astronomical numbers, and a whole new vocabulary we had never heard before. We have suddenly been thrown into a changing-by-the-minute-weird-new-normal of confinement, face masks, closed stores, limited entry lines, plastic shields, social distancing, virtual contacts, take out food from the curbside, latex gloves, taped lines on the floor, and sanitized everything.
I was probably one of the last ones who were able to return to the US from Finland before the lockdown of the whole capital. At the Helsinki airport, my passport was deemed highly contagious before security, but not at all after. In the almost completely empty hallways of Paris Charles de Gaulle, the people were walking around covered in plastic garbage bags (the new design fashion that will save your life!). We were packed like sardines in the bus driving us from one terminal to the next, but in the escalator, had to respect the 2 meter distance rule with the person in front of us. From New York to Phoenix, we were 5 in the whole plane with no service whatsoever, and upon exiting the aircraft, had our temperature taken by officials dressed like they had just landed on the Moon.
At first, it looked like one of the major symptoms of this virus was to melt brain cells. Why would hoarding toilet paper rather than food, be on our high priority list??? If this was in an attempt to get rid of our "s--t" (excuse my french!), then I agree, that was very important! But seriously....
What in heavens in going on?
All the prophecies in the world announced this time. Social and economic pressures are forcing us to concentrate our energy and look for new directions. What may have seemed so desirable in the past, no longer holds precedence.
You may remember that in the past year, I repeatedly announced a financial breakdown.
Uranus entering Taurus for good on March 7, 2019 and until July 6, 2025, marks a complete monetary reset. And this is truly what we are witnessing. For those of you who lost their jobs, please take heart. However difficult, even traumatic, things may be right now, it is also a chance to re-evaluate our lives and discover what we truly came for and want to do. This forced house-bound "vacation", allows us to break the rhythm, slow down, smell the proverbial roses and explore new thoughts, new venues, new ideas.
I also said that our Mother, the Earth, was seeking renewal and was asking us to return to the sacred. Most industries coming to a grinding halt and people forced to stay home, dramatically reduces commutes, therefore pollution. No more planes leaving trails in our skies! Because gyms are closed, people are once again enjoying nature, hiking and breathing real air on real mountain paths. Animals are returning to cities. More birds are singing than ever before. I have personally been watching in wonder, a bunch of quails and rabbits happily running around my house!
I mentioned that in the year of the Golden Rat, people we had not thought much of in the past, would come to the forefront. Unusual circumstances expose the truth of each one, causing unlikely heroes to emerge.
2019 ended and 2020 began with the Saturn-Pluto conjunction that only happens about every 35 years. Its last occurrences were in 1982 (economic recession), 1947 (WWII) and 1915 (WWI). The true purpose of astrology is to forewarn us so that we may ride those shifts with increased consciousness and make enlightened choices. We can give our power away and sink into deeper, darker anxiety, or we can realize that this is our chance to defeat the illusions and dream the world we want into being.
When Saturn and Pluto come together, our fears, vulnerabilities, wounds, weaknesses and insecurities come to light. We are literally stripped of our masks (no pun intended!). The fact that we have very little control over external limitations and fewer available resources, changes significantly the structures of our life. An old order ends, leading to new growth, new evolution.
Far from defeating us, the extremes we are presently witnessing in the world, should stimulate our fighting spirit and encourage us to be clear on our priorities. Restrictions imposed from without should entice us to develop more efficient strategies. Even if for a while we may feel disoriented, even lost, aimless, stuck in a dark place, and exhausted, the minute we are able to let go of the non-essential, our true heart's desires will inspire us into new directions.
There are such beautiful ways to use this time at home productively. This can be the chance to clear our closets, put some order in our papers, learn a new language, write, paint, practice yoga, create crafts, watch films, explore the world through documentaries, garden, cook, read, study, keep a dream journal, spend quality time with our spouse, our children and our friends, and acquire new business skills to keep our work up and running.... All things that we may not have had necessarily time, or even the need, for, that expand our creativity and open exciting new intellectual, emotional and spiritual horizons.
Venus Square Pluto in February made us re-evaluate our relationships. Intense news separated people into those who gave into righteousness or fear, and those who chose to change their experience by transforming their perceptions. The same event viewed as a tragedy by one, can be seen as an opportunity by another. Living in close quarters with friends or family, could bring us closer to some, while making us realize how disconnected we have become from others. Financial concerns are also rearing their head, testing our faith and trust in our abilities to create abundance.
March 23 - July 6 + between Dec 17, 2020- March 7, 2023, Saturn is in Aquarius, further forcing us to liberate ourselves from the old. Our group associations need to be in alignment with our own sense of integrity, allow our uniqueness to shine and support our life goals. A time to help and protect each other, think and act in solidarity and tolerance with others, and fight for the collectivity. We shall become more involved in everything related to ETs and technology. Dreams emerging from society as a whole, are likely to turn into complete revolutions. After the necessary destruction of what no longer serves us, the restructuring of our lives will come from a place of personal responsibility, maturity, discipline, endurance and strength.
On April 4, we experienced the first of the 3 Jupiter-Pluto conjunctions that will be active until November 2020 and exact again on June 23 and November 8. This aspect which happens about every 13 years, helps us see through the veil of illusions and tear down what no longer works that we may have taken for granted. Not knowing what, or who, to believe anymore, could have left us feeling quite bereft, even angry, betrayed, and shattered. As our lives are radically changing, it becomes urgent to find a new understanding that deepens our sense of purpose. Wanting to contribute something of value to our community encourages us to look into new possibilities which in turn shift the way we live.
April 12-28, with Mercury in Aries and the Sun Squaring Pluto, diplomacy may go out the window. People will become more direct in voicing their frustration, and will start to move forward, taking resolute actions.
April 20 - May 20 the Sun moving into Taurus will help us be more peaceful and grounded in common sense and practicality.
Yet, when Pluto will enter retrogradation April 25 - October 4 in the face of control, lies, manipulations, excessive governmental rules, abuse of power, and painful limitations, the death phobia could return into the collective. Staying centered in trusting serenity and positive strength, is the most efficient way for us to contribute to the collective and effectively weather this storm.
On April 30th Mercury conjunct Uranus could expose the general public to rapidly changing, contradictory data that threatens our inner peace, creating anxiety, nervousness and tension. Yet, if we avoid scattering our thoughts and remain flexible enough, amidst the general chaos, we shall discover amazing pathways. This period has the ability to bring exciting innovations, thought provoking projects and revolutionary concepts that help us break free from rigid mental patterns. Focusing on new ideas, acquiring advanced techniques, developing different approaches to life based on exciting insights bring immense progress. Unusual, stimulating relationships could be formed, as well as reconnections with friends we had not heard from in a long time, whom we shall see in a completely new light. This is likely to herald a new dawn in the defeat of darkness.
We shall find that May 13 - June 25 when Venus will be retrograde in Gemini, relationships, communication, freedom of movement (or the lack thereof), and financial issues could return to the forefront. A time that will test our manifestation skills, forcing us to tap into our inner gifts!
June 22 - November 28 Neptune retrograde in Pisces could make the world situation even more confusing and elusive. Deceit and lies could distort the truth of what is really going on. Rumors could float around, further creating a strange climate of uncertainty. Dream and reality could merge in unusual ways. Our visions could be particularly prophetic. Discerning what is true from what is not, could prove challenging, but if we are able to remain grounded in common sense, we shall derive profound insights from this period and be incredibly inspired.
In the quantum field, everything is about frequency. Our most powerful medicine and health insurance is staying happy, positive, confident and trusting. Whenever we choose love over fear, we raise our vibrations and therefore strengthen our immune system. Let us anchor love, radiate peace and live in faith.
The world is shifting. As old paradigms become irrelevant, we need the astrological insight and gifts that Michelle Karén provides for people worldwide, right now. Having predicted current global circumstances, she also holds the answers to help empower people. Michelle Karén is the author of the groundbreaking book, Astrology for Enlightenment, published by Atria, an imprint of Simon & Schuster.
Copyright © 2020 Michelle Karen Books. www.michellekaren.com
Source Here
CrystalWind.ca is free to access and use.
Please donate a small gift of $11.11 or $22.22 or $33.33.
Thank you!
ॐ Namasté - Blessings!

© 2008-2020 crystalwind.ca. All rights reserved.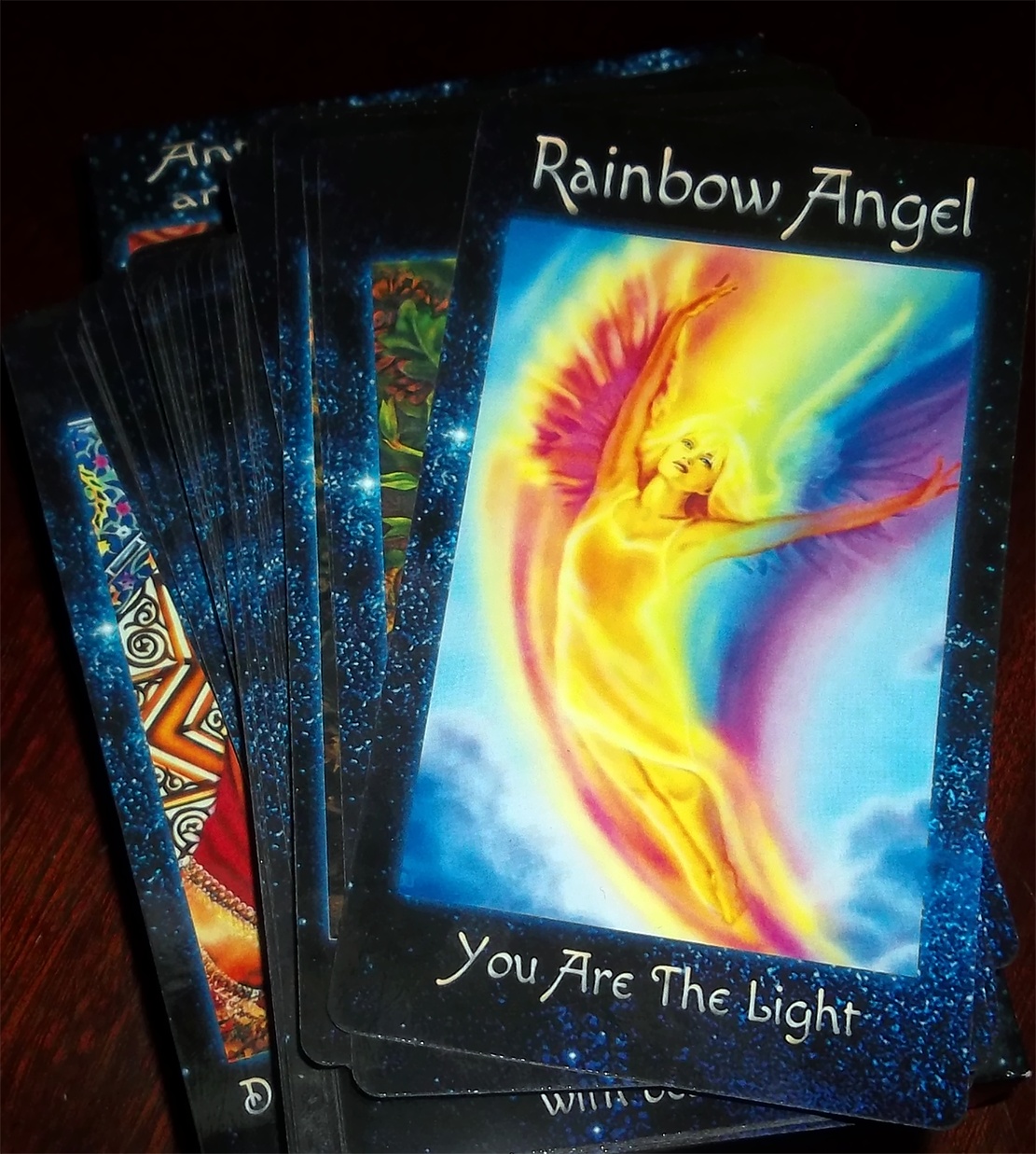 The Crystal Wind Oracle
Myth & Magic Card Deck!
Details Here!
NEW Expanded
Printed & Boxed!
Now with 58 cards!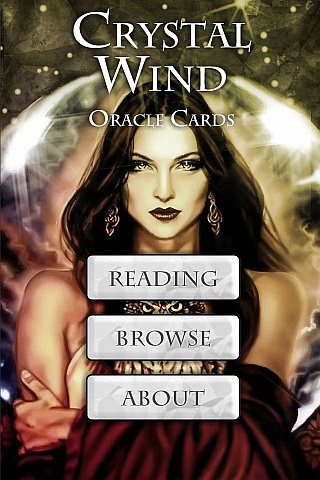 Cut Through The Illusions!
Who is Online Now
We have 1309 guests and no members online