Category: Astrological News Written by Lauren Howard Coleman Views: 739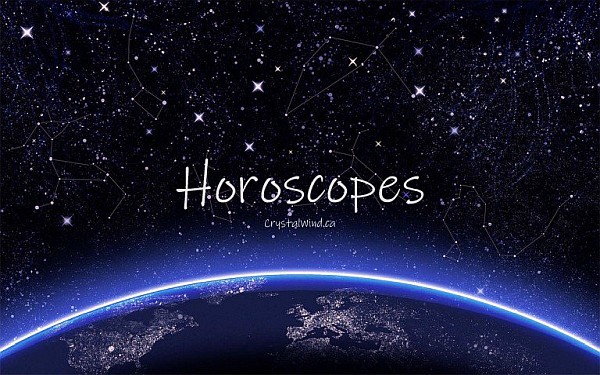 For the week of December 13th thru the 20th, be sure to read your Rising Sign as well:
Aries
With Pluto traveling in Capricorn these past 10 years it has gradually become evident where we needed to do some serious re-working. In some way something was no longer sustainable. Since then we've been on a rag to rebuild something: better habits, new lives, new goals that are also sustainable, realistic and achievable. And thanks to some strong and determined Mars energy this week, you have the power at your back to see some of these goals and initiatives through to their completion.
At least that's the bigger vision. You can also use this determination, will-power and energy to tackle any project that's been lounging on the back burner of your life. This is a week for determined action. But there's also something else that's stirring and rattling about. Something new that has to do with hope and perhaps a bit of excited anticipation. And there's nothing more exciting for Aries, than a new and adventurous challenge. We're all waiting in the wings with bated breath to hear more about it.
Taurus
Like Ferdinand the bull sitting among the daisies plucking the petals, you may have been asking yourself: what needs to stay and what needs to go? Venus in Capricorn is always a good time to set limits, say No, and be clear about what you need vs. what you want. It is also becoming more evident as to what is or is not practically sustainable, and what has pretty much worn out its welcome. What would you want to further commit to? And is there something new you might want to add? Uranus is making an intriguing (and a bit exciting) trine to Jupiter this week. Freedom is key here. Freedom to grow. Freedom to be able to find yourself in the scheme of things. There may be some nostalgia about leaving behind what once was familiar and safe; however what lies ahead holds the promise of possibility and fulfillment. And the obstacles are beginning to fall away.
Gemini
As beautiful as the Full Moon may have been, it managed to leave something of a hangover in its wake. Watch out for these end of year office parties. Either way, it leaves you befuddled and not really knowing whether you (or anyone else) are coming or going; staying or leaving. Sometimes it feels like a lot is getting lost in the process. Hopefully this doesn't mar any travel plans, or interfere with the spirit of the season. There is such a sense of finality in the air. However, December brings a different sort of promise. One of the fundamentals of existence is that all material things are subject to impermanence. It is sad to see the things we love have to go, but it also means that the difficult things: those things that limit us or prevent us from growing; they also are impermanent. And it is because things are impermanent that we know that they will inevitably get better.
Cancer
When push comes to shove who are the people and what are the things that are most important to you? Who or what are the true priorities in your life? And who or what are standing in the way of you making them the priorities that they should be? This is a good week for bringing a situation to its final end in order for you to be able to move on less encumbered, less tied down to obligations or commitments that you have outgrown, and no longer serve you well. Say hello to the Jupiter/Uranus trine this week that is trying to show us all the awakening potential that is currently at our disposal. Sometimes all it takes is the ability to look around yourself and open your eyes. The truth has been right there all along, right in front of you. But, you know how it is: When you look so longingly at the door that is closing behind you, you fail to see the door that is opening ahead. Jupiter/Uranus is asking you to turn around and look at the door that is opening.
Leo
We tend to do things by routine. This helps to make sure that things get done without us having to think too much about them. They also bring us comfort with familiarity. But we can also get into ruts by following the routine furrows of our lives. Good to mix it up a little now and then. Change up something in your morning routine, drive to work a slightly different way, become more conscious of what you do in your daily life. Dare to do something a little differently! Even small changes in routines can open up our perspective to all sorts of new possibilities and opportunities that were there all along. It also awakens our minds to creative ways of solving problems, and doing things better, when we realize that we don't have to keep doing things the way they have been done in the past. Welcome to the creative world of new-found awareness and possibility. It can open up all sorts of doors as a result.
Virgo
It has been said that you cannot solve a problem with the mind that created the problem in the first place. It's simply a reminder of the value of looking at things from another perspective, or in a different way. In order to get the most benefit out of this week (and the weeks that follow) keep an open mind and remain flexible. Then there's no telling what you may learn. If you get to travel, then your life will be altered; if you learn a new subject, you will be startled by the innovation; if you dare to open your eyes, you will be surprised by all that you've been missing! Things do get a little fuzzy as the week wears on, especially after the weekend. It could even feel like you are shoveling snow in a snow storm, or attempting to herd cats. No sooner do you get one problem squared away then another emerges, and the old one comes back again. It's amazing you can get anything done with all of the distraction! Don't be misled, but do continue to be open to the unique possibilities that are unfolding. There's no telling where it could take you.
Libra
You've been busy setting limits, both with yourself and others, trying to get some control over the situation. What becomes apparent are those things which are no longer sustainable, and what you need to do in order to create more realistic and achievable goals in your life that serve the person that you have become. But first you have to be clear with yourself as to what your true priorities are right now: getting your health and well-being back on track? organizing your environment? committing to better and healthier routines? learning how to live within your means? Use the last week of Venus in Capricorn to cultivate self-discipline and self-determination. But perhaps the most important trend right now is realizing that you don't have to keep doing things the way you have (or even others have!) in the past. Obstacles are falling away to allow you to embark on a whole new adventure.
Scorpio
Mars traveling in your sign could bring you both the motivation and courage to make some constructive improvements in your life this coming week. This is a good week for any projects or activities that require patience, planning, discipline and persistence, especially now that you have Mars on your side. You'll be surprised at what you can possibly get accomplished. It's like having a bulldozer, and a dozen workers on loan for the week. Inspiration for self-improvement could also come as a result of your interactions with others. In some way, your relationships are trying to teach you something, either about yourself or about the world. Just because you've always done something one way, it does not necessarily mean it's the best way to do things. If you are flexible and capable of keeping an open mind, your world is about to get that much better.
Sagittarius
Now that your ruling planet, Jupiter, is in Capricorn, you may begin to notice some of the benefits this cautious, but reality-based placement can bring. Sometimes one phase has to end in order for you to become aware of the (even better) gems that are lying along the path. It's amazing what a little freedom and awareness will bring. These may not be as flashy as the dreams you were originally aiming for, but they are certainly more manageable! The curious thing is that little opportunities can suddenly blossom into much more extraordinary adventures and possibilities along the way. And this month could bring some additional unexpected surprises as well. Keep an open mind. Don't assume that you have all the information you need! This will be especially true towards the latter part of next week. After Tuesday it would probably be wise to not jump to conclusions until you are fully informed. Things may not be exactly what they seem.
Capricorn
Venus has been tarrying with Saturn this past week. If you looked carefully you might have even seen them dancing in the night sky. One thing that can become clear at these conjunctions are those things and people that we want to further commit to, as well as those that we don't want in our lives any more. Venus running the gauntlet with Saturn and Pluto is giving us all permission to say No when we need to, as it becomes evident as to what we need, as opposed to what we want. And once you have that clarity, then you can create a realistic and manageable plan for the future. One that you know is sustainable and realistic. This doesn't mean that you aren't open to alternatives however! Especially if they serve the new life that you've been trying to build for yourself. With Jupiter now in your sign, your world is daring to get that much larger. And one way this can happen is by keeping an open mind to the myriad of possibilities that do abound.
Aquarius
Freedom is just a hair's breadth away. Or so it may seem now that Jupiter is trine Uranus! As I have mentioned before, freedom is also a state of mind. And those things that you once perceived to be obstacles, or stood in the way of your freedom, can be transformed merely by Jupiter now being in Capricorn. But this curious relationship with Uranus brings that one element of hope into the equation, as you are being shown that you don't have to keep on doing things the way you have in the past. Even though that is what you are accustomed to, and perhaps even long for, what you are being shown is that there are alternatives. Pay attention! Uranus is shaking up one of the most personal and intimate areas of your life: those things that have to do with home and family. However, Jupiter in the picture is bringing you the hope that things will get better. Watch for the possibility and hope that the obstacles to your freedom are about to fall away.
Pisces
New Year's resolutions will be coming a little earlier this year. A solar eclipse on the 26th dares to launch the New Year in its own style. It might be helpful to have your resolutions for 2020 on hand, for one thing this eclipse will do is encourage you to bring your hopes for the future more in alignment with your highest ideals and aspirations. So, if you were to imagine a more perfect ideal for your future, what would that look like? And what sorts of reasonable adjustments could you make now, in order to bring you closer to those ideals? Now that Jupiter will be exactly trine Uranus this week, it is something to think about. Things could get a little spacey and confusing later on next week, and it is best not to make any assumptions about what you hear or believe to be true. Best to wait until clarity resumes later on. However, what this week is good for is allowing yourself to take some time out to be enchanted. You may even find that experiences in your everyday world, things that you normally take for granted, could be a source of excitement and awe.
CrystalWind.ca is free to access and use.
Please donate a small gift of $11.11 or $22.22 or $33.33.
Thank you!
ॐ Namasté - Blessings!

© 2008-2020 crystalwind.ca. All rights reserved.
Featured Writers - Astrology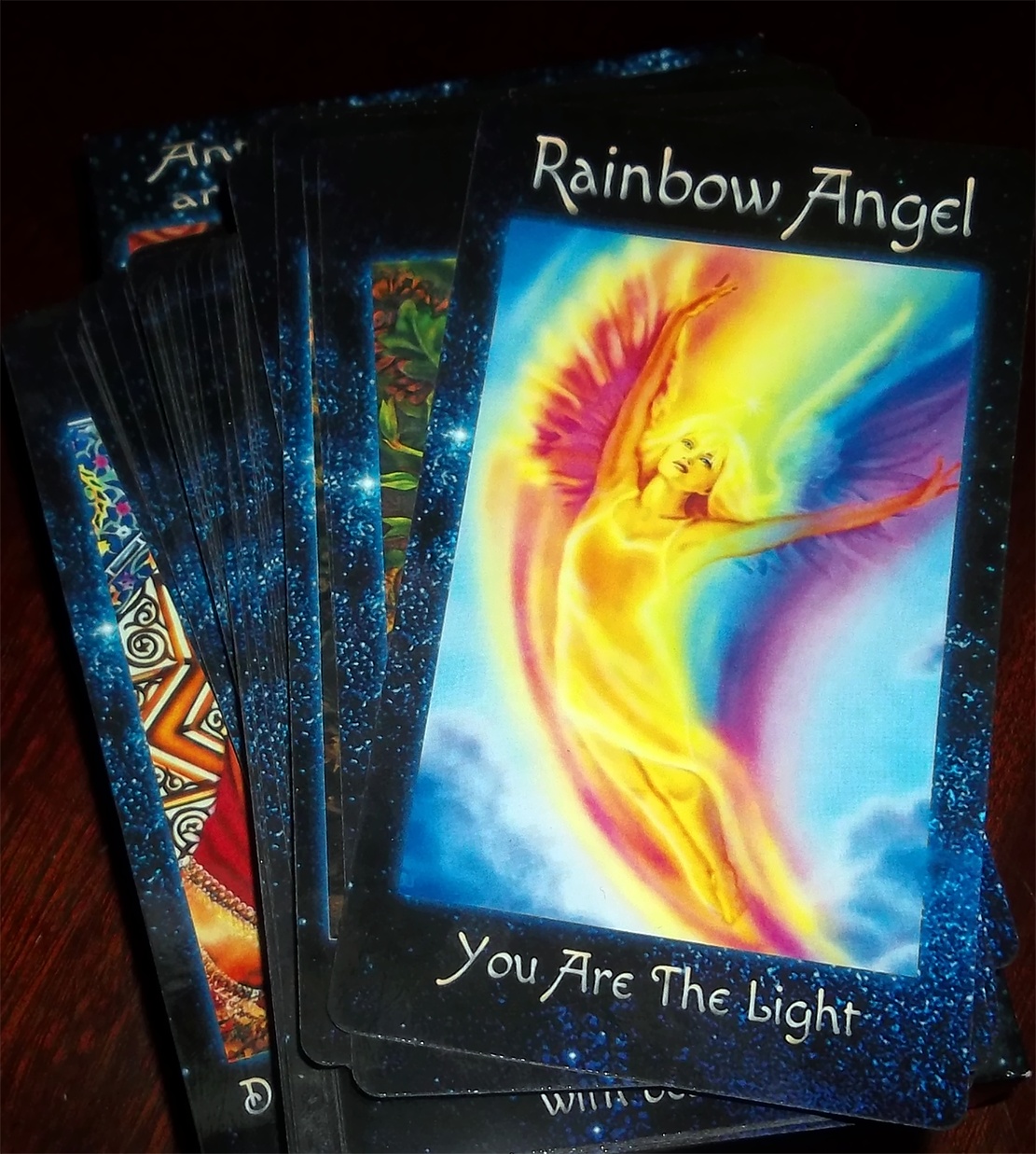 The Crystal Wind Oracle
Myth & Magic Card Deck!
Details Here!
NEW Expanded
Printed & Boxed!
Now with 58 cards!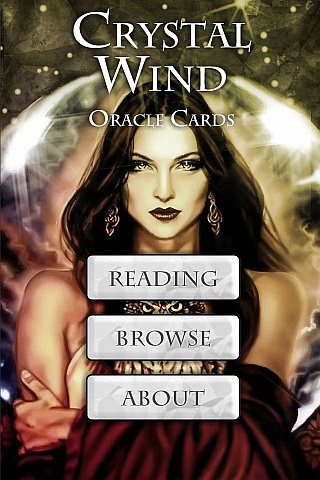 Cut Through The Illusions!
Who is Online Now
We have 1166 guests and no members online