Support crystalwind.ca with your donation and help spread spirituality and positivity.
Blessings!
Written by Robert Wilkinson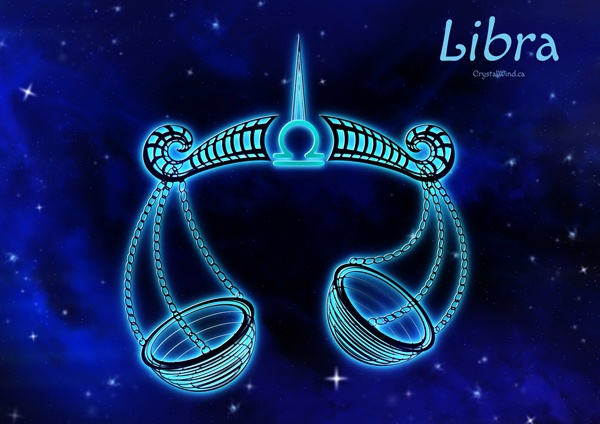 When the Sun transits Libra, we are shown the light of new relationships, ideals, and other pleasing social forms. It's the beginning of Autumn in the Northern Hemisphere, with its focus on harvesting that which is agreeable to us, socializing and connecting with a greater "perfect vision" while seeing the endings in the old forms of our lives.
As I mentioned in the Virgo celebration last month, that sign marked the end of Summer in the Northern Hemisphere, and the end of Winter in the Southern. In the Northern Hemisphere, the distributive practicality of Virgo sorts the fruits of the labor resulting from Summer, and begins our preparation for Autumn. In the Southern Hemisphere, Virgo helps you do practical adjustments to the emerging rhythm of Nature after stabilizing the heart Fire that preserves the life force following the Cancer energy that represents your entry into Winter.
Up here, the Solar force is waning, while "down under" the Solar force is waxing. Virgo helps the North prepare for Autumn, and the South for Spring. This year the Equinox happened at 11:50 pm PDT September 22 when the Sun entered Libra, our birthday sign!
I opened the door to a new way of viewing the signs relative to the season for the two hemispheres in the article The Mirroring of the Northern and Southern Hemisphere Year Cycles in Astrology. If you're down under, please reference the concepts put forth there, since Virgo in the Southern Hemisphere helps you get ready for a new Spring following the consolidation in Leo of the decisions of Cancer (the beginning of Winter). Leo began the "warming up" of your Winter, which then led to the practical adjustments and preparations in Virgo for your Spring.
So What's Libra's Part to Play in the Whole Cycle?
In this phase of the twelve-step evolutionary process, that which began in Aries, stabilized in Taurus, expanded in Gemini, consolidated in Cancer, creatively projected in Leo and refined in Virgo is shaped into a new collective form or ideal. Libra is symbolically associated with the Scales, showing the weighing and judging function of this sign which always strives for fairness and perfect equilibrium.
In the Northern Hemisphere, this is the apportioning of the harvest, while in the Southern, Virgo marks a time of "preparing the ground" for what we want to see take shape in Libra's beautiful Spring. For all of us, Libra marks the incorporation of the adjustments of Virgo into a more ideal and beautiful social forms. The power of Leo organized usefully by the discrimination and education of Virgo are balanced and harmonized in more perfect grace of expression in Libra.
We decide some things in Cancer that allow us to re-integrate our personalities toward self-gathering of what we need to ensure us our supply. These all show as new ways of life, self-expression, and enjoyment of how we are connected to doing our being naturally in Leo.
Virgo then shows us how to use the energy of Leo in practical ways that involve discrimination and being educated in precise expressions, preparing us for the archetypal energies to come in Libra. So now, both hemispheres have now made adjustments required by Virgo, and in October experience the balanced initiatives and renewed ideals of Libra.
Libra is self-initiating, interactive, and tries to see all the different points of view in any situation. Whether in the Northern or Southern Hemisphere, the Sun in Libra shines the light of wisdom on how we must be fair, balanced, and well-rounded in our ideal of justice, opening us to living a greater image of truth, goodness, and beauty.
This sign's keywords are "I balance." This is the sign of romance, refinement, and appreciation. Libra explores the archetypes of transfiguration and reconstruction through actions and interactions, adjusting the balance of things.
Past and Present Transits in Libra
Jupiter transited Libra in 2005, beginning a new 12 year cycle of "expansive Libra" energy. The new initiatives and possibilities offered then took shape during Saturn's stay in Libra between late 2009 and late 2012. During that period there were two important conjunctions between Mars and Saturn (1 Libra, July 2010, 25 Libra August 2012) which profoundly impacted us by the emergence of new archetypes of living in Summer 2010 through Summer 2012. It's rare to have two Mars-Saturn conjunctions in the same sign! During the 2012-2014 Mars-Saturn cycle, we were taught how to see through material forms and understand the "life and death process" surrounding those forms that call our attention.
Saturn crystallized Jupiter's 2005 promise during its transit of Libra between late 2009 and late 2012. The next time Jupiter was in Libra in 2016-2017 it expanded the structures given to us by Saturn. Whatever we had to learn in the Libra sectors of our charts in 2009-2012 became a truth, vision, or promise in 2016-2017 which is renewed each Autumn when the inner planets transit Libra, with a new iteration in action every two years when Mars transits Libra. As Mars has again been in Libra in September and October 2023, we're renewing the last Jupiter pulse.
That means each year when the Sun again transits Libra, we find power and illumination by seeing those Saturn lessons in a new light, and especially with our expanded Jupiter in Libra capacity. The Sun conjunct Jupiter at 4 Libra in Sept 2016 also "illuminated a promise" or powered up a vision which is going to be renewed each year for many years to come as the inner planets transit that degree.
This year, Mars was the first planet to enter Libra on August 27. The next planet to enter Libra was the Sun at the Equinox. Mercury entered Libra on October 4, just before Mars leaves Libra on October 11. Mercury goes on to make a Superior Conjunction with the Sun at 27 Libra on October 19. Then Mercury and the Sun leave Libra on October 22/23, with Venus finally entering Libra on November 8, staying in Her home sign through December 4. That means this year we'll have had Libra active for 58 straight days from late August through late October, and then add another 27 days a bit later, giving us 85 days of Libra in 2023!
During the time Mars was in Libra, Venus was retrograde and then direct in Leo. It ruled Mars, the Sun, and Mercury from Leo until it entered Virgo October 8. It remained the dispositor of the Sun and Mercury while in that sign. Of note is that this year's Partial Solar Eclipse is on October 14 at 22 Libra, and its duration indicates it'll be in force for just over 4 years. So expect the "cosmic recyclers" to visit the house where you have 22 Libra to begin recycling things from your past.
Back to the celebration of Libra!
Mythologically, Libra is in the axis of the Relator, or Lover. This sign (along with its polar opposite, Aries) repotentializes the dance of relationship between self and others begun in Aries. Libra shows us how to be refined and gracious as we interact with others.
It is the part of us willing to dance with others' points of view, seeing other perspectives, and basically just being diplomatic and pleasant. Libra's reasonableness and moderation are healthy antidotes for the stubborn selfish extremism that seems so prevalent today.
Libra, when freed of the traps of superficiality, vanity, extravagance, timidity, indecisiveness, vacillation, impatience, and getting too theoretical, demonstrate a harmonious, cooperative, agreeable impartial consideration for others that brings a greater sense of belonging to everyone involved.
They are born peacemakers and mediators, and see the ten thousand ways we can all get along if everyone just gives a little bit. They are expressive, modest, inspirational, creative, appreciative, romantic and artistic. The sign of Libra has given us some of the greatest icons of history.
Think Mohandas K. Gandhi, master politician, revolutionary, statesman and "mahatma," or Great Spirit. He led his country to independence from Great Britain through demonstrating the practical efficacy of the doctrine of "non-violence," or ahimsa, applied through the power of satyagraha, or "Soul-force."
Albert Einstein, one of the greatest minds humanity has produced, once said of Gandhi that "Generations to come will scarce believe that such a one as this walked the earth in flesh and blood." One of the most effective politicians in history, he demonstrated the practical truth that the way of applied Soul force using non-violent techniques is the most powerful political tool we have.
A Libra icon for the ages is John Lennon the Beatle, global lightning rod of the Vietnam anti-war movement who gave us "All You Need Is Love" and "Give Peace A Chance" along with about a hundred other songs for all time. Gandhi and Lennon's shared politics of non-violence is the only sane way for our world to come out of the fear, hatred, and barbarism that we're subjected to. Paul Simon, another Libra, helped to break down the barriers of apartheid in South Africa while bringing their ancient and beautiful music out for all the world to hear. Libra strives to make a better world, more fair, just, and beautiful for all.
Libra's archetypal nature is easily seen in Lenny Bruce, the standup comedian and social critic beloved by millions for exposing society's hypocrisies while making us laugh. He busted racism, sexism, prisons, movies, social pomposities and even the Lone Ranger. And speaking of Libras who made us laugh, let us honor the icon himself, Groucho Marx, deflater of egos and pretentiousness while making double entendres and raising his bushy eyebrows. Some of the most brilliant satires ever to hit the silver screen were courtesy of this master of the one-line zinger, beloved to this day.
Political Libras who made their mark on the world stage include President, Nobel Peace Prize winner and founder of Habitat for Humanity Jimmy Carter, along with Presidents Rutherford B. Hayes, Chester A. Arthur, and Dwight Eisenhower. In this group we also include political powerhouses William Penn (who gave us Pennsylvania), First Lady Eleanor Roosevelt (who gave us the Universal Declaration of Human Rights and the Rights of the Child), Pope Paul VI, David Ben-Gurion, Lech Walesa, Vladimir Putin, Bishop Desmond Tutu, Juan Peron, and Jesse Jackson. Here a special nod goes out to living Saint, Avatar, manifestation of Divine Mother, and extraordinary healer Sri Amritanandamayi Ma, a.k.a Ammachi.
Among actors and actresses we have some of the brightest stars of all time. We start with many of the most magnificent, beautiful, and talented leading ladies in history: Brigitte Bardot, Catherine Deneuve, Helen Hayes, Lillian Gish, Spring Byington, Jean Arthur, Greer Garson, Joan Fontaine, Carole Lombard, Rita Hayworth, Anita Eckberg, Britt Ecklund, Julie Andrews, Deborah Kerr, Stella Stevens, Jayne Meadows, Joyce Randolph, Juliet Prowse, Angie Dickinson, Melina Mercouri, Angela Lansbury, Lotte Lenya, Annette Funicello, Sheila MacRae, Glynis Johns, and June Allyson.
Legendary leading men include some archetypal figures: Gene Autry, Bela Lugosi, Fayard Nicholas, Buster Keaton, Larry Fine, Curly Howard, Andy Divine, Spanky McFarland, Bud Abbott, Mickey Rooney, Cornel Wilde, Montgomery Clift, Trevor Howard, Marcello Mastroianni, James Whitmore, George Peppard, Walter Matthau, Charlton Heston, Yves Montand, Edumnd Gwenn, Donald Pleasence, Richard Harris, William Conrad, Anthony Newley, Tom Bosley, Wilford Brimley, Roger Moore, Patrick O'Neal, Christopher Reeve, Rex Reed, Phil Hartman, Divine, Richard Jaeckel, Ed Wood, Nipsey Russell, Tom Poston, and George C. Scott.
Modern film and television stars include such talented ladies as Catherine Zeta-Jones, Carrie Fisher, Susan Sarandon, Penny Marshall, Signorney Weaver, Linda Hamilton, Gwyneth Paltrow, Madeline Kahn, Stephanie Zimbalist, Heather Locklear, Hilary Duff, Mira Sorvino, Lorraine Bracco, Kate Winslet, Margot Kidder, Alicia Silverstone, Ashlee Simpson, Suzanne Somers, Pam Dawber, Dawn Wells, Sofia Milos, Dawn French, Karen Allen, Nia Vardalos, Mary Kay Place, Elizabeth Shue, Stephanie Zimbalist, Fran Drescher, Freida Pinto, Tanya Roberts, Jodi Lyn O'Keefe, Jenna Elfman, Rachael Leigh Cook, Emily Deschanel, Vanessa Marcil, Aida Turturro, Monica Bellucci, Naomi Watts, Joan Cusack, Erin Moran, Rachel McAdams, Janeane Garofalo, Sofia Vassilieva, Skye Bartusiak, Sharon Osbourne, Kim Kardashian, Carly Schroeder, Kelly Ripa, and legal eagles Nancy Grace and Her Honor Judge Judy Sheindlin.
Among contemporary male Libra stars of the large and small screens, we have Michael Douglas, John Lithgow, Christopher Lloyd, Will Smith, Matt Damon, Hugh Jackman, Tony Shalhoub, Tim Robbins, Ian McShane, Chevy Chase, Jeff Goldblum, Luke Perry, Viggo Mortensen, Jerry Orbach, Sacha Baron Cohen, Greg Morris, Ben Vereen, Randy Quaid, Peter Boyle, Chris Carter, Charles Dance, Tony Roberts, Mackenzie Crook, Guy Pearce, Seann William Scott, Jean-Claude Van Damme, Kent McCord, Paul Petersen, George Wendt, Norm MacDonald, Brandon Routh, Harry Anderson, Steve Burns, Eric Stoltz, Bernie Mac, John Krasinski, Josh Hutcherson, Jesse Eisenberg, Scott Bakula, Jonathan Lipnicki, Chris Kattan, Ty Pennington, and directors Stanley Kramer and Arthur Penn.
Musical Libras include such historically important artists as Giuseppe Verdi, Franz Liszt, Sarah Bernhardt, George Gershwin, Dmitri Shostakovich, Vladimir Horowitz, Yo-Yo Ma, Glenn Gould, Charles Ives, Luciano Pavarotti, and Julio Iglesias. In jazz we have such greats as John Coltrane, Ray Charles, Thelonius Monk, Dizzy Gillespie, Buddy Rich, Cozy Cole, Barney Kessel, Art Blakey, Matt Schulman, and Wynton Marsalis, along with legendary bluesmen Jelly Roll Morton, Mickey Baker, Albert Collins, and Fenton Robinson. A special nod goes out to Libra "Mystic Man" Peter Tosh of the original Wailers, 50s hitmakers Claude Feaster, and Ben E King, one hit wonder Larry Chance, drummer Buddy Saltzman, as well as obscure yet famous composers Leroy Shield, Carl Sigman, and Dick Holler. Other greats in their day include Vaughn Monroe, Johnny Mathis, big sax of the Wrecking Crew Steve Douglas, Sir Cliff Richard, Gerry Marsden, Mike Berry, songwriter Ivor Raymond along with the man who made history by making the Twist an international sensation that hundreds of millions of adults and kids danced to, Chubby Checker.
Libras include some of the greatest rock legends in history: Bruce Springsteen, Chuck Berry, Eddie Cochran, Jerry Lee Lewis, Tom Petty, Sting, Jackson Browne,, "Thunderfingers" John Entwistle, guitar slingers Stevie Ray Vaughan, Lindsey Buckingham, Bob Weir, Justin Hayward, Ron Elliott, Soul Man Sam Moore, John Mellencamp, Bobby Fuller, Eddie Brigati, John Locke, Bryan Maclean, Steve Caro, Rick Parfitt, Bob Geldof, George Chambers, Randy Bachman, Barry Maguire, and Sammy Hagar. Here a special nod goes out to tv theme song composer Mike Post for giving us some very memorable tunes, including "The Rockford Files" and "Hill Street Blues," as well as many more!
Superstar musical ladies feature Anita O'Day, "Queen of Salsa" Celia Cruz, "Queen of the Blues" Koko Taylor, legendary songwriters Laura Nyro and Cynthia Weil, Julie London, Marilyn McCoo, Toni Braxton, India.Arie, Gwen Stefani, Martie Seidel, Linda McCartney, Olivia Newton-John, Avril Lavigne, Ayumi Hamasaki, and outspoken country queen Natalie Maines.
Other notable musical luminaries of recent history include Ziggy Marley, Trey Anastasio, Flea, Thom Yorke, Stephan Jenkins, John Mayer, Usher, Esperanza Spalding, Eminem, Snoop Dogg, Meat Loaf, Richard Carpenter, Robby Takac, Christina Milian, Nana Mouskouri, Don McLean, Shaun Cassidy, David Lee Roth, Taylor Hicks, Ashanti, Dallas Green, Zac Hanson, Tiffany, Paul Thomas, Kaci, Dan Gillen, Chris Kirkpatrick, Mya, and the inimitable "Weird Al" Yankovic.
Poets represented by the sign of Libra include such archetypal figures as Virgil, Rumi, Samuel Taylor Coleridge, Arthur Rimbaud, ee cummings, Keith Reid, and T.S. Eliot.
The tribe of Libra features quite a few literary legends. Among the notables: Noah Webster, Miguel de Cervantes, Friedrich Nietzsche, Jack London, Oscar Wilde, P.G. Wodehouse, William Faulkner, Thomas Wolfe, Gore Vidal, F. Scott Fitzgerald, Truman Capote, Katherine Mansfield, Bruce Catton, Gunter Grass, John LeCarre, Mario Puzo, John Kenneth Galbraith, Michael Crichton, Anne Rice, Art Buchwald, Arthur Schlesinger Jr., James Herriot, R.L Stine, Alvin Toffler, and playwrites Eugene O'Neill, Damon Runyon, and Arthur Miller.
Metaphysical writers include the somewhat infamous Aleister Crowley as well as legendary figures as musical genius and author of The Initiate series Cyril Scott, Theosophist and guiding light to the world Annie Besant, astrologers Charles Jayne and Shelley Ackerman, and metaphysical Masters of Astrology and Kabbalah Marc Edmund Jones and Paul Foster Case.
Other Libras who excelled in their fields are journalists Walter Lippman, Jack Anderson, Chris Wallace, and Barbara Walters, Muppet creator Jim Henson, architect Christopher Wren, inventor and prize creator Alfred Nobel, impressario Ed Sullivan, parapsychological researcher J. B. Rhine, artist Addison Grace, progressive healer Deepak Chopra, and metaphysical researcher Timothy Leary.
In sports we have such archetypes as Mickey Mantle, Rod Carew, Mark McGwire, Jerry Rice, Brian Boitano, Mike Ditka, Dale Earnhardt Jr., Martina Navratilova, and Serena Williams.
We continue this eclectic list with physicists Niels Bohr and Enrico Fermi, pioneer illustrator N.C. Wyeth, "Pop-art" creator Peter Max, tv cook Emeril Lagasse, photographer Annie Leibovitz, educator and political reformer John Dewey, supreme William Rehnquist, "Johnny Appleseed" John Chapman, Russian scientist Ivan Pavlov, activist and comedian Dick Gregory, Lee Iacocca, designer Ralph Lauren, supermodel Cheryl Tiegs, George Westinghouse, and fall guy in the Kennedy assassination, Lee Harvey Oswald. It's also the sign when the legendary Solomon Linda, the man who wrote "The Lion Sleeps Tonight," checked out.
A special happy birthday goes out to my departed dear ones Gladys Knapp, Ruby Alves, and Arthur Wolfe, as well as the cities of Copenhagen and Vienna and the nations of China, Argentina, Austria, and Japan. Here in America, there are no states under Libra, but it's a happy birthday to the US cities of Riverside (CA), Rock Island (Il), Roswell, Eugene, Rapid City, Knoxville, Waco, and Alexandria.
---
Reprinted on crystalwind.ca with written permission from Robert Wilkinson. Copying this article to other blogs is strictly prohibited. It is copyright protected.
© Copyright 2023 Robert Wilkinson
Credit
© Copyright 2023 Robert Wilkinson - https://www.aquariuspapers.com
About the author:
Robert wilkinson An internationally-known astrologer, author, public speaker, metaphysician, and futurist, with over 25 years experience as a counselor and educator. He has presented hundreds of public talks on all aspects of Astrology, the Eastern Wisdom tradition, the Western Wisdom tradition and promoted many mass gatherings and cultural events. Some of his specific areas of interest and expertise include personality profiles, degree patterns, integrative astrology, various aspect harmonics, among others.
Source Here
I want to welcome all to drop by our Facebook page at Astrology Arizona and join the social media initiative going on there. Please feel free to contribute a topic, ask about a topic, or anything else related to our new group. See you over there!
Reprinted on crystalwind.ca. with written persmission from Robert Wilkinson.

© 2023 crystalwind.ca. All rights reserved. We track all IP addresses. Using a VPN will now also get tracked to original source IP.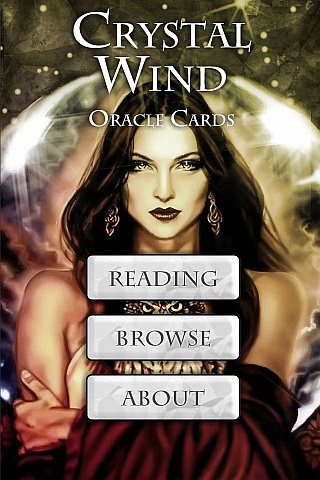 Cut Through The Illusions!
Available On

Spirit Animal Totem Of The Day!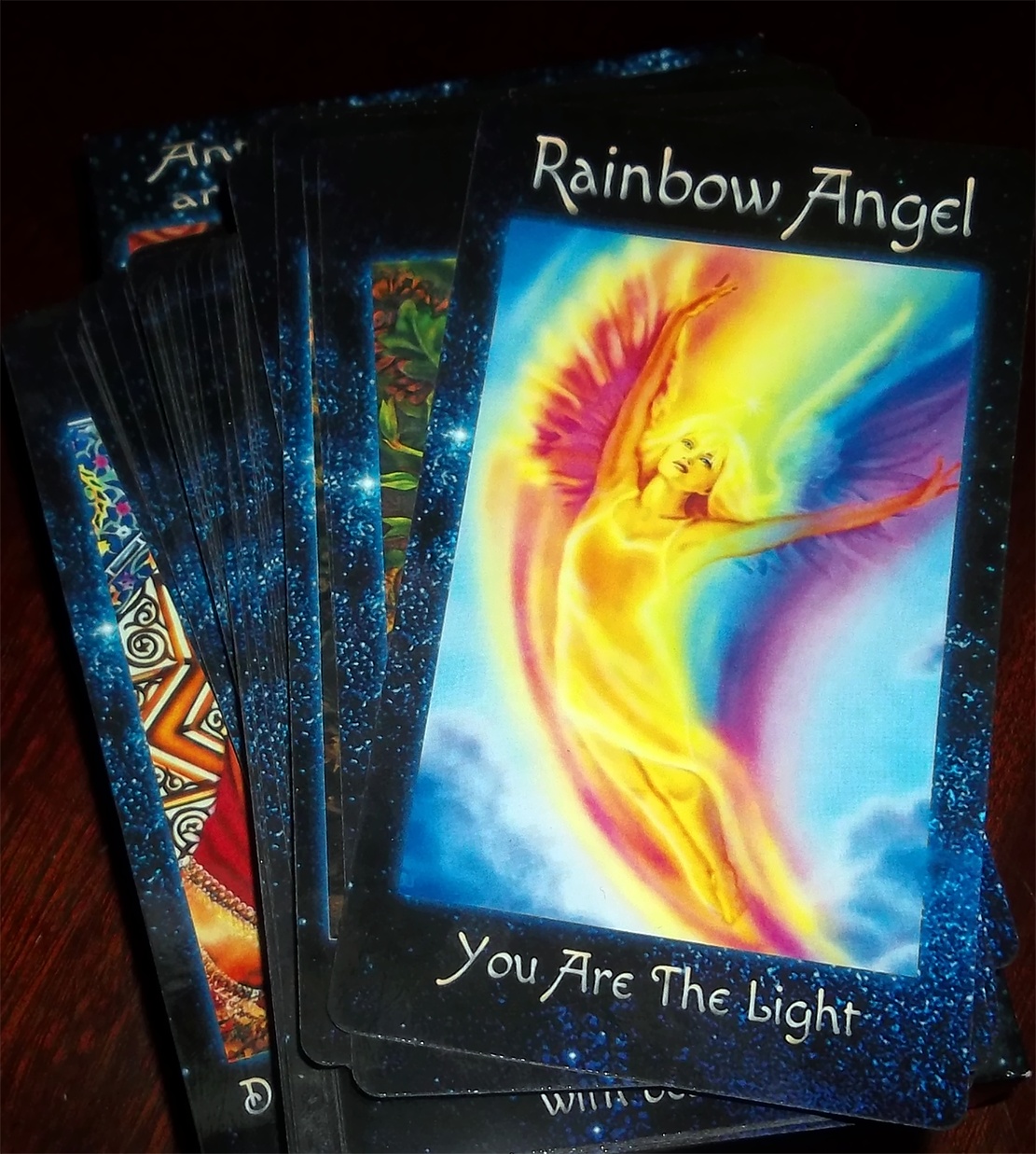 The Crystal Wind Oracle
Myth & Magic Card Deck!
Details Here!
NEW Expanded
Printed & Boxed!
Now with 58 cards!
Who is Online Now
We have 1138 guests and no members online