Category: Astrological News Written by Robert Wilkinson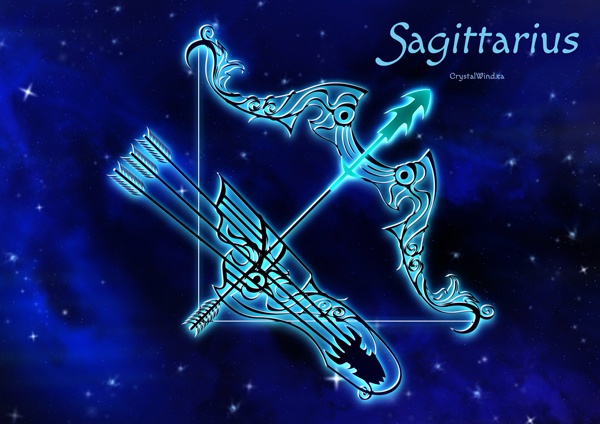 December features the Fire of Sagittarius. When the Sun transits Sagittarius we are challenged to open to a wider view, a greater truth, and a more generous attitude regarding future possibilities. This is the sign of the quest, where the abstract mind opens to a higher reality and ideally finds a more abundant sense of humor and perspective.
It is the last sign of Autumn (in the Northern Hemisphere) and the harvest of our socialized activity from the past year preparing us for personal power and authority to come when the Sun enters Capricorn at the Northern Winter Solstice at 1:48 pm PST, 9:48 pm GMT on December 21. In the Northern Hemisphere, the light force is at its yearly minimum this month, so conserve energy and concentrate on what you need to learn.
In the Southern Hemisphere, you're approaching their longest day of the year, when the Solar Force is at its max. Still, regardless of which hemisphere we live in, the power concentrated in Scorpio gets distributed with a wider view of possibilities in Sagittarius. So those "down under" are also getting the global lesson of the signs involved.
I opened the door to a new way of viewing the signs relative to the season for the two hemispheres in the article The Mirroring of the Northern and Southern Hemisphere Year Cycles in Astrology. If you're down under, please reference the concepts put forth there, since Sagittarius in the Southern Hemisphere helps you get ready for Summer following the potent growth through selection in Scorpio resulting from the beginning of Spring in Libra.
What we glimpse in Sagittarius gets organized in forms of personal power in Capricorn, so we're all facing a future that's already upon us. This year, Jupiter (ruler of Sagittarius) raced through Pisces from January to May 2022, made it to 9 Aries by July, and retrograded back to 29 Pisces in November. At this time Jupiter is at 30 Pisces, giving us one last period to dream the future we want to see made manifest in 2023 and beyond. This puts a punctuation point on the end of the end of a long wave cycle, and the beginning of a new one when Jupiter enters Aries hours before the Solstice. While in Pisces, its home sign, it was in its own domain, and once it enters Aries, it will be under the influence of Mars.
Sagittarius energies became part of the long-term atmosphere between November 2018 and early December 2019 because of Jupiter being in Sagittarius the entire year, with conjunctions at the beginning and the end of that year. The Sun conjunct Jupiter at 4 Sagittarius was of major importance, since every conjunction to that point since then and for the next 10 years will activate that "promise of the Light."
This year Sag energy came the third week of November when Venus entered that sign on Nov 15/16 and Mercury entered on the 17th. The Sun entered Sag on November 22. Mercury left Sag and entered Capricorn on Dec 6, Venus entered Capricorn on December 9, and the Sun will be there through the Solstice. That means we have Sagittarius active for 36 days this year, which is much different than the 93 days Sag was occupied at the end of 2021.
And now, let's put a spotlight on the birthday sign!
Sagittarius is fiery, mutable, changeable, adaptable, and refuses to be boxed in by ordinary thinking. The Sun in Sagittarius shines the light of wisdom on how we must be open to our freedom to explore universal perspectives and can lead us to a greater spiritual and philosophical aspiration that demonstrates the higher benevolent law of our cosmos.
In this phase of the twelve-step evolutionary process that which began in Aries, stabilized in Taurus, expanded in Gemini, consolidated in Cancer, creatively projected in Leo, refined in Virgo, shaped into a new ideal in Libra and given magnetic power in Scorpio is shown the truth of itself opening future possibilities.
This sign's keywords are "I aspire." Sagittarius is the open-minded, tolerant, and generous philanthropist. This sign explores the archetypes of abstraction and transference through its experiments in truth, seeing a bigger picture and teaching the world how to open to a larger point of view.
Sagittarius is the freedom loving humorist adventurer, a wandering Magician-Engineer who shows that life is an unending series of "experiments in truth." Everything becomes grist for the mill of Soul, and all things seen as opportunities to break free of obsolete limitations and narrow views. Sagittarius takes an infinite number of limited interpretations and weaves everything together into a larger understanding, morality, philosophy, and truth.
Sagittarius, when freed of the traps of being scattered, judgmental, excessive, indulgent gamblers who can be too open and gullible to tangential wisps of passing truths demonstrate a generous, honest, open-minded inspired idealism showing others how to dance with ever-greater truths and visions. They are natural humorists, benevolent and demonstrative philosophers who joke their world while refusing to be bound by narrow points of view.
Sagittarius has given us some of the most remarkable beings of history who possessed the power to open their world to a greater reality. Think Ludwig Van Beethoven, who electrified his world by giving them a new kind of music, then blazed even wider musical horizons proclaiming that "a new century needed new music." The same was true of Jimi Hendrix, another legendary Sagittarius whose fiery offerings changed musical history. A major innovator, both his guitar work and his production techniques opened greater possibilities and are studied to this day all over the world. And to note, he gave us the immortal line "When the power of love overcomes the love of power the world will know peace."
Two more legendary Sagittarians were Winston Churchill, the World War II leader of Great Britain who became the truth and voice of a nation standing almost alone against Fascism, and Mark Twain, the correspondent turned novelist offering America the vision of its Mississippi legend and its western frontier, complete with jokes, asides, and ironic insights, all delivered while skewering its racism, ignorance, and hypocrisies. Both of these icons began as newspaper correspondents, which is natural for Sagittarius, the sign that rules publishing and all "news at a distance."
Never knowing what they're going to give us next, flamboyant Sagittarian superstars "Little Richard" Penniman, Keith Richards, Bette Midler, Tina Turner, "Toots" Hibbert, and Jim Morrison have all shown us outrageous genius, as did the Godfather of Rock and Roll, Alan Freed.
More major musical talents of history from this tribe include Scott Joplin, Ira Gershwin, Frank Zappa, Jean Sibelius, Spike Jones, Frank Sinatra, Sammy Davis Jr., Bobby Sharp, Lou Rawls, Johnny Mandel, Dave Brubeck, sax masters Bobby Keys and Paul Desmond, Maria Callas, Arthur Fiedler, Louis Prima, Stan Kenton, Chuck Mangione, Brenda Lee, Dionne Warwick, Connie Francis, Carla Thomas, Brother Beach Boys Carl and Dennis Wilson, Orlon Shirley Brickley, Harry Chapin, Bob Dorough, Zal Yanovsky, Phil Ochs, Charlie Rich, Robert Goulet, blues legends Blind Roosevelt Graves, Eddie "Cleanhead" Vinson, Professor Longhair, Junior Wells and Joe Williams.
Sag shines bright among bass guitar legends Jaco Pastorius, Donald "Duck" Dunn, and John McVie, as well as legendary drummers Dave Clark and Carmine Appice. We give a special nod to songwriters Mike Hawker and Galt MacDermot, producer-songwriters Luigi Creatore, Wes Farrell, and Kenny Vance, with a special nod to Motown pioneer Berry Gordy Jr.
Other fantastic musical stars of our era feature blues legends John Mayall and J.J. Cale and major talents Randy Newman, Bruce Hornsby, Paul Shaffer, Felix Cavaliere, Michael McDonald, Chas Chandler, Elliot Easton, Jim Messina, Neil Innes, Tre Cool, Jakob Dylan, Don Harris, Gregg Allman, Billy Idol, Shuggie Otis, Billy Gibbons, Jim Reese, Benny Andersson, John Densmore, Alvin Lee, Peter Buck, Mike Mills, Tom Waits, Jim Bonfanti, Ozzy Osbourne, Ralph Scala, Denny Dias, folk legends Ralph McTell and Chad Stuart, Peter Criss, John Rzeznik, Tom DeLonge, Nick Beggs, Brad Delson, Aaron Carter, Ryan Key, James Galway, Eddie Rabbit, Chris Angel, Billy Bragg, Criss Angel, Jermaine Jackson, David Cook, my old friend from the Lost Gonzo Band and a great talent in country music, Gary P. Nunn, and depending on the time of day, Jesse Colin Young (Scorpio if born in the morning, Sagittarius if born in the afternoon or evening.)
Amazing contemporary female Sag musical talents include Dionne Warwick, Judy Carmichael, Sinead O'Connor, Taylor Swift, Natasha Bedingfield, Miley Cyrus, Britney Spears, Nelly Furtado, Sheila E., Christina Aguilera, Amy Lee, Ville Valo, Amy Grant, Vanessa Hudgens, and Emjay.
In the world of theater, we find Lynn Fontanne, Mary Martin, Cyril Ritchard, and playwrights David Mamet, Noel Coward, and Eugene Ionesco, while a special nod goes out to Sagittarian Walt Disney, who opened the world's inner child through animation, multimedia, and theme parks, and Steven Spielberg, who gave us "ET," "Close Encounters," and many other timeless movies.
Sagittarians are known for their sense of humor. Some who used the silver screen to give the world many smiles include Harpo Marx, Woody Allen, Peter Bergman, David Ossman, and Ben Stiller. Other bright Sagittarian stars of decades past include directors Fritz Lang, Busby Berkeley, Jean-Luc Godard, Otto Preminger, Carlo Ponti, and George Roy Hill.
Legendary actors feature Boris Karloff, Ossie Davis, Cicely Tyson, Eli Wallach, Lee J. Cobb, Kirk Douglas, Douglas Fairbanks Jr., Margaret Hamilton, Dorothy Lamour, Edward G. Robinson, Maximilian Schell, Ralph Richardson, William S. Hart, Christopher Plummer, Richard Crenna, Lee Remick, Geraldine Page, Dina Merrill, Jeff Chandler, Richard Fleischer, Bruce Lee, Irene Dunne, Diane Ladd, and Betty Grable.
In more recent times we have such talented Sag beauties as Jane Fonda, Liv Ullmann, Ellen Burstyn, Patty Duke, Jamie Lee Curtis, Daryl Hannah, Marisa Tomei, Judy Dench, Scarlett Johansson, Kim Basinger, Milla Jovovich, Jennifer Beals, Julianne Moore, Cathy Moriarty, Lucy Liu, Julie Condra, Jessica Steen, Anna Chlumsky, Holly Marie Combs, Amanda Seyfried, AnnaSophia Robb, Katie Holmes, Kristana Loken, Jennifer Connelly, Hailee Steinfeld, Mo'Nique, and director Kathryn Bigelow.
Modern male stars of the tribe include Brad Pitt, Samuel L. Jackson, John Malkovich, Jamie Foxx, Kenneth Branagh, Jeff Bridges and his brother Beau Bridges, Ed Harris, Tom Hulse, Judd Nelson, Jake Gyllenhaal, Steve Buscemi, Bill Pullman, Wes Studi, Jack Noseworthy, Alexander Godunov, Brendan Fraser, and director Joe Dante.
Television has given some very funny Sagittarians a forum, including Dick Van Dyke, Jon Stewart, Redd Foxx, Richard Pryor, Flip Wilson, John Larroquette, Rich Little, Ted Knight, "Buffalo Bob" Smith, Gary Shandling, Robert Guillaume, Wally Cox, Paul Winchell, Buck Henry, Dick Van Patten, Teri Garr, Morey Amsterdam, Tim Reid, Tim Conway, Ray Romano, and Andy Dick.
Television talents from earlier decades include David Carradine, Agnes Moorehead, Dan Blocker, Don Johnson, Ricardo Montalban, Efram Zimbalist Jr., Rita Moreno, Leo Gordon, Robert Urich, Bob Barker, Wink Martindale, John Davidson, Donny Osmond, and Susan Dey. A special nod goes to televison pioneers Chet Huntley, Don Hewitt, Eric Sevareid, David Susskind, Leslie Stahl, Steven Bochco, Dick Clark, and Phil Donahue.
Modern female stars of this tribe feature Teri Hatcher, Kim Delaney, Felicity Huffman, Jane Kaczmarek, Katherine Heigl, Christina Applegate, Julie Condra, Brook Langton, Madchen Amick, Donna Mills, Morgan Brittany, Salli Richardson, Tyra Banks, Amy Locane, Jill Hennessy, Mayim Bialik, Amy Acker, Katie Holmes, Raven-Symone', Hallee Hirsh, Kaley Cuoco, Elisha Cuthbert, Madchen Amick, Scarlett Pomers, Vanessa Zima, and Alyssa Milano.
Modern male television luminaries include Kiefer Sutherland, Mandy Patinkin, Edd Hall, Adam Brody, Tyson Beckford, Benjamin Bratt, Frankie Muniz, Brian Bonsall, Austin Majors, Jaleel White, Jake T Austin, Bobby Flay, and Rider Strong.
The world of literature gives us major Sagittarian talents such as the author of the most famous predictions in history, Nostradamus. Other legends include William Blake, poet and painter who challenged society's concept of God, Jonathan Swift, author of satires Gulliver's Travels and A Modest Proposal, C.S. Lewis, author of The Chronicles of Narnia, A Grief Observed, and many other masterworks, and Madeline L'Engle, author of A Wrinkle in Time.
Other literary Sagittarians include John Milton, Louisa May Alcott, Emily Dickinson, Joyce Kilmer, Jane Austen, Joseph Conrad, James Thurber, Kenneth Patchen, Arthur C. Clarke, James Agee, Gayle Sheehy, Shirley Jackson, Stanley Crouch, and William F. Buckley.
Famous political Sagittarians who made their mark on history are Presidents Franklin Pierce, Zachary Taylor, and Martin Van Buren. We also find those with a more difficult legacy such as two of the worst butchers in history, Josef Stalin and Francisco Franco, as well as Mary Queen of Scots, Strom Thurmond, Adam Clayton Powell, and G. Gordon Liddy. Other political Sagittarians include Aga Khan IV, John Kerry, Fiorello La Guardia, Abbie Hoffman, Shirley Chisholm, Andrew Cuomo, Chinese President Hu Jintao, and "first kids" Caroline Kennedy and her brother John F. Kennedy Jr.
Sagittarians who made us smile include "Peanuts" creator Charles Shultz, legendary clown Emmet Kelly, and comedian Steven Wright, while an eclectic group have made history other ways, including pioneering anthropologist Margaret Mead, legendary outlaw Billy the Kid and the equally legendary lawman Bat Masterson, historic military commanders John S. Mosby (the Gray Ghost) and legendary egomaniac and tactical idiot George Armstrong Custer, and sports figures Lary Doby, Joe DiMaggio, Ty Cobb, Al Kaline, Johnny Bench, Larry Bird, Archie Moore, Chris Evert, and Tracy Austin.
Gifted Sagittarian artists include photographer Gordon Parks, artists Diego Rivera, Georges Seurat, Edvard Munch, Wassily Kandinsky, Friedensreich Hundertwasser, and Washington portraitist Gilbert Stuart.
Other distinguished Sagittarians of history feature tire magnate Harvey Firestone, circus impresario Charles Ringling, billionaire J. Paul Getty, and prohibitionist Carrie Nation.
Of more recent vintage are Pope Francis, civil rights crusader and Southern Poverty Law Center founder Morris Dees Jr., self-help pioneer Dale Carnegie, anthropologist Richard Leakey, fashion maven Gianni Versace, and paranormal investigator and psychic adept Uri Geller.
Birthday cities in the US feature Birmingham, Tuscaloosa (the butt of a classic Groucho Marx line), Anchorage, San Diego, San Jose, Wilmington (DE), Tampa, Macon, Annapolis, Lancaster (PA), Columbia (SC), Greenville, Spartanburg, Chattanooga, Memphis, Beaumont, Spokane, and Cheyenne (WY). Happy birthday to international cities Avignon, Budapest, Cologne, Provence, Naples, Nottingham, Sheffield, Stuttgart, and Toronto. (Singapore's sign is in dispute. It was founded in Aquarius, achieved self-govt in Gemini, won independence from the UK in Virgo, and was kicked out of Malaysia in Leo. The Sag attribution came from the Rulership Book with no explanation.)
Also, happy birthday to the states of Alabama, Delaware, Illinois, Indiana, Mississippi, New Jersey, and Pennsylvania, and the nations of Australia, Belgium, Chile, Hungary, Madagascar, Peru, Spain, and Tibet. We'll finish this tribute to one of history's great Sagittarian documents, The Universal Declaration on Human Rights.
Flame On!
---
Reprinted on crystalwind.ca with written permission from Robert Wilkinson. Copying this article to other blogs is strictly prohibited. It is copyright protected.
© Copyright 2022 Robert Wilkinson
Credit
© Copyright 2022 Robert Wilkinson - https://www.aquariuspapers.com
About the author:
Robert wilkinson An internationally-known astrologer, author, public speaker, metaphysician, and futurist, with over 25 years experience as a counselor and educator. He has presented hundreds of public talks on all aspects of Astrology, the Eastern Wisdom tradition, the Western Wisdom tradition and promoted many mass gatherings and cultural events. Some of his specific areas of interest and expertise include personality profiles, degree patterns, integrative astrology, various aspect harmonics, among others.
Source Here
I want to welcome all to drop by our Facebook page at Astrology Arizona and join the social media initiative going on there. Please feel free to contribute a topic, ask about a topic, or anything else related to our new group. See you over there!
Reprinted on crystalwind.ca. with written persmission from Robert Wilkinson.

© 2022 crystalwind.ca. All rights reserved. We track all IP addresses. Using a VPN will now also get tracked to original source IP.
---
CrystalWind.ca is free to access and use.
Please support us with a small gift of $11.11 or $22.22 or $33.33.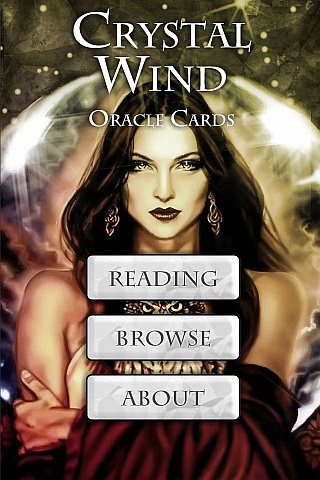 Cut Through The Illusions!
Available On

Spirit Animal Totem Of The Day!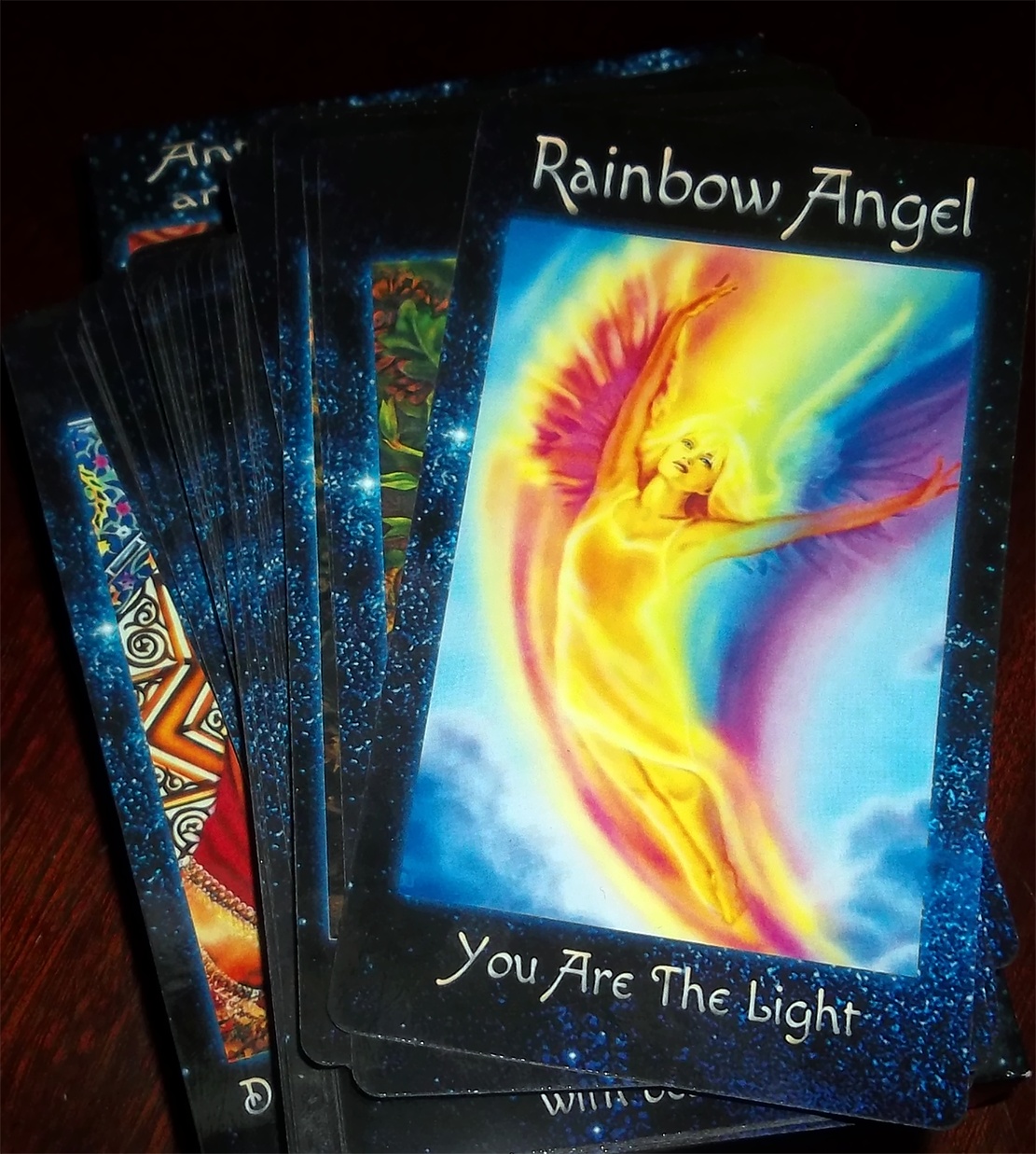 The Crystal Wind Oracle
Myth & Magic Card Deck!
Details Here!
NEW Expanded
Printed & Boxed!
Now with 58 cards!
Who is Online Now
We have 1011 guests and no members online